Key Takeaways
Fundamental indicators left over from earlier months could lend to this winter being one of the most active winters in recent history.
Selling your home in winter isn't what it used to be, at least not this year.
The momentum generated from previous months could provide a serious boost for those looking to sell their properties as soon as possible.
---
Selling your home in winter isn't what it used to be. Whereas the winter months were once thought best avoided by the real estate community, this year appears set to be quite an active time on the market. In fact, there are several fundamental indicators suggesting this winter could be a great time to sell your home. Demand, inventory (or lack thereof), interest rates and prices all look as if they will contribute to a great season for those looking to sell their properties sooner rather than later.
If you have ever heard that selling your home in winter was a bad idea, you're not alone. In the past, there have been plenty of reasons to put off selling a home in winter to wait for the spring and summer seasons. Common sense is against the idea of selling your home in winter for many reasons, not the least of which include freezing temperatures that prevent entire regions from venturing outside at this time of the year. It is worth noting, however, that winter is never a bad time to sell a home if you have the right plan in place. What's more, this winter is shaping up to be an exciting time for those in the market. As the fall real estate market has already demonstrated, this winter may benefit immensely from its active predecessors (autumn and summer).
It is true: most people would typically want to wait for spring or summer to sell their homes, but this year might be different. Here's why selling your home in winter could be good idea this year.
Is Selling Your Home In Winter The Right Move?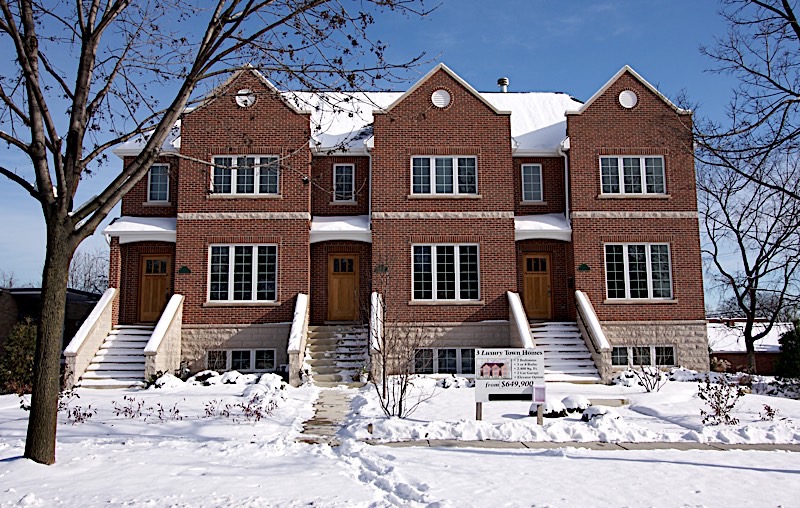 Selling your home in winter has become synonymous with one thing, and one thing only: a slowdown in activity from previous months. At the very least, there are inherently fewer people actively participating in the housing market due to the frigid temperatures that typically blanket certain regions around this time of the year. In addition to inclement weather, winter simply can't compete with its summer counterpart. Having said that, this winter may buck the trend we have all grown so familiar with.
The same lack of inventory that plagued the housing market over spring and summer remains in effect. There simply aren't enough homes for sale to keep up with demand, which — might I add — there is plenty of. The strength of the recovery and encouraging job market indicators have each done their part in seeing to it that people are more comfortable buying a home in today's environment. Better yet, more people can afford to buy a home today than even a few short years ago.
As recently as November, the median home value in the United States was somewhere in the neighborhood of $203,400, according to Zillow. At that price point, homes are already up 6.5% from where they were at this point last year, and there's nothing to suggest they won't continue increasing over the winter months. In fact, Zillow fully expects the winter to kick off an additional 3% increases in home values over the next year. Prices are forecasted to increase, and there's no reason to think winter won't be the time they proceed to do so.
Industry pundits know it, and you had better believe prospective buyers do, too: prices are going to go up before they go down. That means buyers will want to strike while the preverbal iron is hot, which — ironically — could be this winter. So if you were thinking about selling your home this winter, don't forget to take increases in median home values into consideration; they may just be the thing to bring you more buyers.
If that wasn't enough, the Fed is expected to increase their benchmark interest rate for the third time in 2017. And while the increase is expected to be minimal, you had better believe house hunters are paying close attention to how things transpire. If the rate increase is as inevitable as the media is making it out to be, it stands to reason that a looming jump in borrowing costs could use buyers to act this winter.
For one reason or another, the idea of selling your home in winter carries a negative connotation. There is a large contingent of people that are convinced the colder months make it incredibly difficult to sell, and they wouldn't be wrong. However, I maintain that you can sell a home in any season with the right plan and product in place. That said, this winter is shaping up to be a particularly good one to sell your home. A perfect storm is brewing, and those owners ahead of the curve may learn that selling your home in winter isn't such a bad idea.
Have you put of selling your home in winter to wait for the frenzy that has become synonymous with the summer market? Better yet, have you had success selling a home over the course of winter? Let us know what you think about selling a home at this time of the year in the comments below.
🔒 Your information is secure and never shared. By subscribing, you agree to receive blog updates and relevant offers by email. You can unsubscribe at any time.