Key Takeaways
---
Investing in real estate has become more competitive today than it has ever been in the past. Real estate investors with any intention of achieving financial freedom should search for a competitive edge. This reality has made the question, "do you need a real estate license?" more pressing than ever. As it turns out, earning your license could be an excellent opportunity to gain an advantage over your competitors (provided you use it wisely). Let's take a look at the answer to whether or not you should get a real estate license by reviewing some of the pros and cons.
Should I Get A Real Estate License And How Will It Benefit Me?
When considering becoming a licensed real estate agent, it is essential to weigh your particular needs against the benefits that have become synonymous with the license itself. Presuming you know what it is you want out of a real estate business, here are a few of the benefits that coincide with a real estate license:
MLS Access
Not surprisingly, many real estate investors consider getting licensed as a real estate agent for one simple reason: gaining personal access to the Multiple Listing Service (MLS). If for nothing else, the MLS is perfectly capable of introducing even the newest of investors to deals, an asset that is invaluable among investor circles. Leonard Ang, Realtor and CEO of iPropertyManagement says that you can enter this market by hiring a realtor. "If you want access to this entity by yourself, get your license," he says. While there are certainly ways to access the MLS without a license, this is the one way in which you are not reliant on subsequent agents, colleagues, or friends; you can reference it whenever you like. Perhaps even most importantly, you never have to worry about maintaining relationships with the MLS in mind.

---
[ Thinking about investing in real estate? Learn how to get started by registering to attend a FREE online real estate class from expert real estate investors. ]
---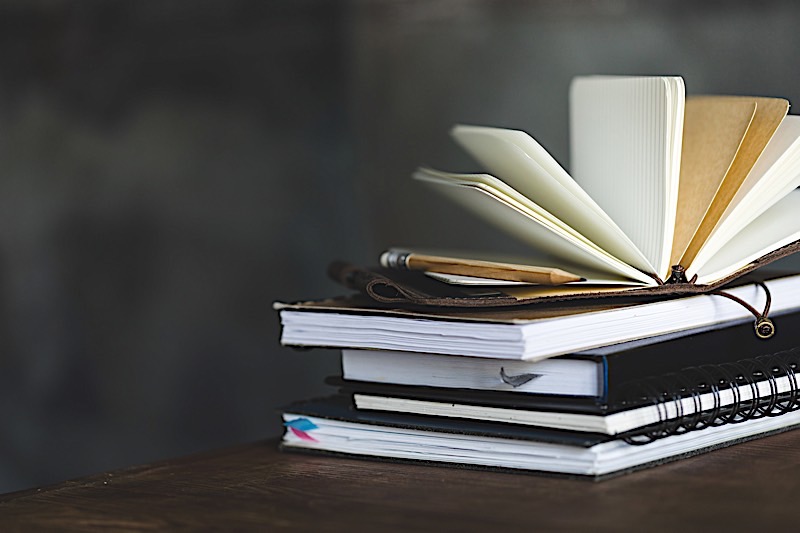 More Income
Those who have purchased or sold a home with the assistance of a real estate agent are more than likely aware of the money they are spending to enlist their services. While commissions can vary dramatically based on several variables, it's not uncommon for agents to collect as much as six to eight percent of the sales price; that's a lot of money on a million-dollar home. What's more, commissions don't account for the transaction facilitation fees that some people run into. Point in case; real estate agents can make a lot of money on a deal, and there is no reason you need to be the exception.
If you get your real estate license and invest in properties, it is entirely possible to make a commission. If you sell a property for $100,000 while acting as the sole real estate agent of the deal, you could potentially witness another $8,000 or so come your way as a result of the commission. Consequently, that number will change if the buyer is represented by their own agent, but either way, it is still extra money in your pocket that would otherwise not be there. Over a year, with however many deals you expect to close, income from commission can start to add up.
Networking
Not surprisingly, real estate is a people business. You could very easily argue that the larger your network is, the more opportunities you will see come your way. And what is real estate investing if not taking advantage of the opportunities that present themselves?
As an investor, you have two objectives: mitigate risk and increase opportunity. Getting your real estate license, as it turns out, can create more opportunities than you may have realized. If for nothing else, having a comprehensive network of like-minded individuals in your corner will certainly help you find and close deals.
As it turns out, getting your real estate license inherently comes with its own network. More often than not, you will be required to work with a brokerage, introducing you to industry professionals in your area. The process of becoming licensed will inevitably introduce you to people in the industry that can help you in one way or another. Don't let this opportunity pass you by; tap into the network becoming an agent offers.
Control Deals
Investors will wear many hats throughout their careers, and obtaining a real estate license only represents one more to take on. While the time and training required to obtain a license will take commitment, it offers one particularly advantageous effect: control. Investors who can represent themselves (and their businesses) have unprecedented authority over each real estate transaction they complete.
What I mean by this is, investors with real estate licenses can negotiate directly with buyers when making an offer or when selling a property. There is no waiting for an agent's phone call or contact. Additionally, some investors may even find this lends them more credibility when working with clients. After all, investors working as agents take a more hands-on approach when buying or selling a property.
Education & Resources
Obtaining a real estate license is not without training and practice. Depending on the state in which you live or intend to practice, you will be required to enroll in a specific amount of training. Rather than looking at this as a costly undertaking, investors should consider the various ways this education will benefit their investing career. After all, one of the key components of being a successful entrepreneur is agreeing never to stop learning and improving yourself.
When asking, "is it worth it getting a real estate license?" consider how the hours of training could boost your real estate know-how, investing lingo, and entrepreneurial spirit. The required coursework represents an array of resources that could go a long way in your time in the real estate industry.

[ Ready to take the next step in your real estate education? Learn how to get started in real estate investing by attending our FREE online real estate class. ]
Do You Need A Real Estate License To Flip Houses?
There are reasons both for and against the questions. However, I would be remiss if I didn't identify the "downfalls" of getting your real estate license. Remember, there are two sides to every coin. While I strongly encourage investors to consider getting their licenses, certain factors warrant your consideration. There is an argument to be made for not getting your license, or at least holding off. Nonetheless, becoming a licensed real estate agent doesn't necessarily coincide with downfalls but rather obstacles at the point of entry.
Below you will find a couple of the reasons people may not want to get their real estate license:
Expensive Process
Becoming a licensed real estate agent doesn't come free; you must invest a great deal of time, energy, and even money to practice regularly. It is important to note that you will have to pay to study for the test, let alone the cost of taking the test itself. What's more, you will be expected to continue your education to keep up to date with the latest changes in the industry. Some brokerages will require you to purchase an annual membership with the National Association of Realtors (NAR) or even insure yourself.
While having a real estate license can undoubtedly help your investing career, it is important to familiarize yourself with upfront costs and time investments. It can cost as much as $1,500 in a given year to get and keep your license in some states. Don't let these costs catch you off guard. Some of the most common expenses are MLS fees, lockbox fees, realtor designation fees, and broker commissions.
"For most people, the time and expense of getting a real estate license would be better spent on researching properties to invest in," says Rick Hoskins, Founder of Filter King.
Others Can Do It
Having invested in real estate for more than a decade, I have found that working with truly great agents is just as advantageous as becoming one. While not having your real estate license will mean you must rely on others, it is entirely possible to work with a talented real estate agent that brings your business to the next level. What's more, not having to worry about the mandates of becoming an agent will allow you to focus on what matters: income-producing investing activities.
Restrictions from Brokerages
There are some restrictions to be aware of before getting your real estate license, namely when working with real estate brokers. After getting your license, you will still be required to purchase property under a broker — and likely the same one you have built a relationship with. If you have been investing for a while, you may be used to the freedom of working with different brokerages when buying property. There will be new regulations to navigate once you get your real estate license. Further, brokers may have their own guidelines or rules when it comes to investors buying property. Keep these potential restrictions in mind as you select a brokerage to work with during the licensing process.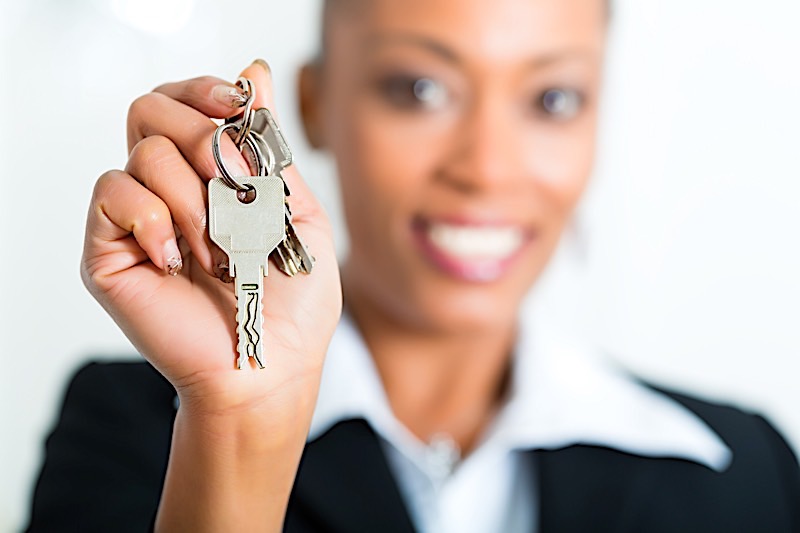 Who Does Not Need a Real Estate License
Obtaining your real estate license is a noble endeavor, but not everyone needs one. Here are some instances in which you wouldn't need to obtain a real estate license:
To manage the apartment building that you live in, in exchange for reduced rent.

If you buy and sell property for a company that you represent, as an employee of that company.

Buying and selling your own properties.
If you're still unsure whether or not you need a real estate license, we recommend consulting a licensed real estate professional.
Summary
For what it's worth, getting your real estate license as an investor has significant advantages. Learning how to become a real estate investor involves familiarizing yourself with what is required to become a licensed agent. The coursework and certification processes will vary by state, a barrier to entry that can scare many investors from making a good decision. When asking, "do you need a real estate license?" consider the time commitment, but also consider the numerous potential career benefits. This opportunity could expand your education, network, credibility, and more. By evaluating these pros and cons, investors can make an informed decision on whether or not getting a real estate license is worth it.
---
Ready to start taking advantage of the current opportunities in the real estate market?
Whether you're brand new to investing or have closed a few deals, our new online real estate class will cover everything you need to know to help you get started with real estate investing. Expert investor Than Merrill explains the best real estate strategies to help get you on the path towards a better financial future.
Register for our FREE 1-Day Real Estate Webinar and get started learning how to invest in today's real estate market!