The truly savvy real estate investor must be adept at every aspect of the industry. However, there is one area that even new investors can master in a short period of time: social media marketing for real estate.
As it stands, social media platforms may be the single most important tool for investors of every level. It allows you to reach an incredibly wide and diverse audience with relatively little investment. It is a critical component of every marketing campaign. There is one catch, however: you need to know what you are doing.
Blindly attempting to engage an online audience can be destructive if the wrong approach is taken. Therefore, we have provided you with a beginner's guide to social media marketing for real estate. Investors looking to take advantage of social media should pay close attention to the following:
Your Guide to Social Media Marketing for Real Estate: 8 Tips You Should Never Forget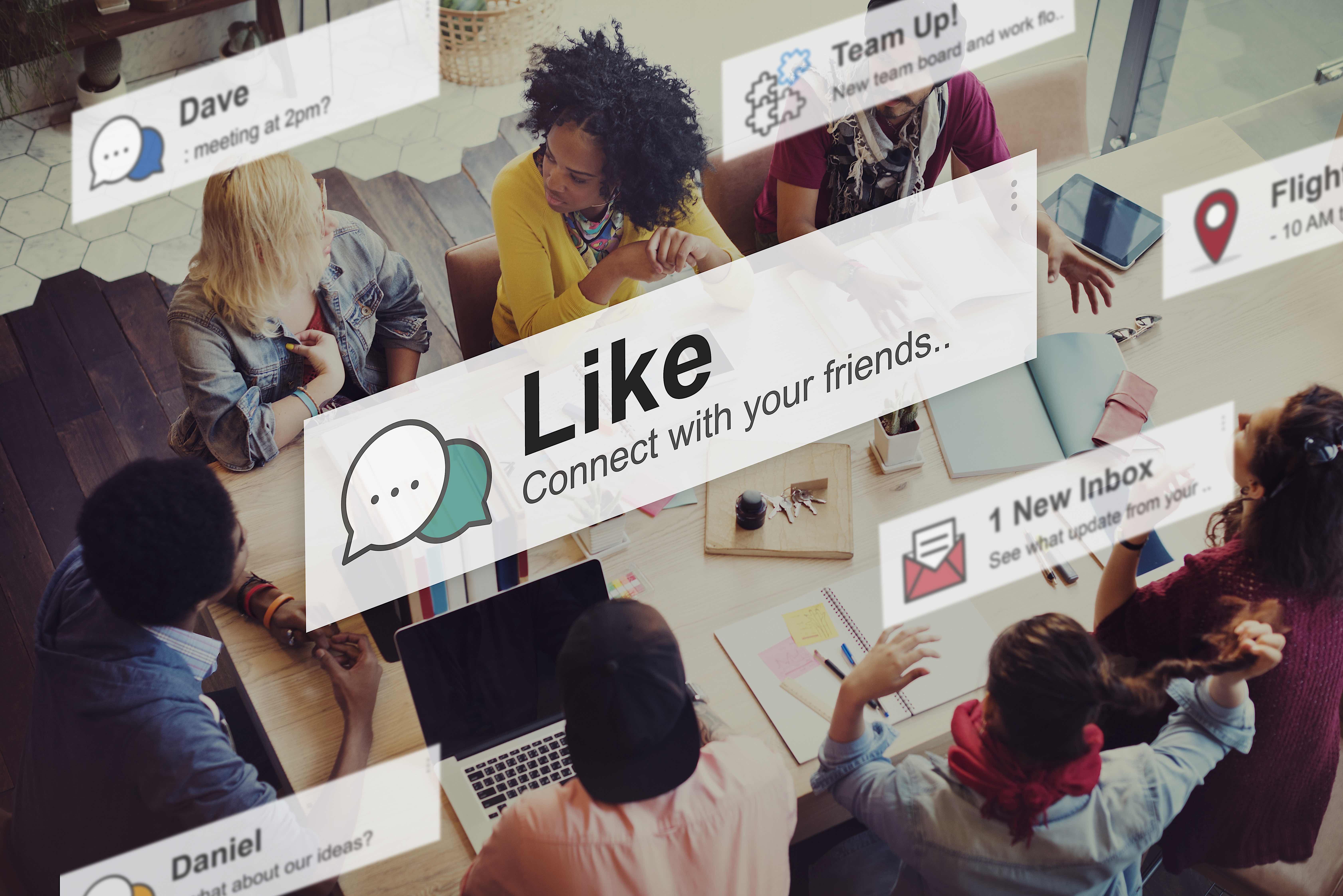 1. Take Advantage of The Platforms Your Clients are Already Using
Let's be honest; marketing efforts work better when the range of exposure is optimized. What's that mean, you ask? Essentially, the more people you can connect with, the better chance you have of converting a potential lead. The same rules apply in the world of social media. However, with the advent of social media, it is ridiculously easy to reach a lot of people with relatively minimal effort. There are several platforms that permit users to reach out to any number of people. Having said that, it is important to use the right platform. Your marketing efforts should be focused on the platforms that your potential clients are already using.
For those of you unfamiliar with the landscape of social media, there are countless platforms to choose from. However there are a select few that warrant your attention, a top six if you will: Facebook, Twitter, LinkedIn, Pinterest, Instagram and Google Plus. Focusing on these platforms will allow you to cover a lot of ground. It will also prevent you from wasting time on platforms that are of no use to you.
Now that you know which platforms to use, familiarize yourself with their mechanics. Spend some time experimenting on each site and see what each is capable of. They all have their own unique benefits. Make sure you are taking advantage of what they have to offer. This is an important evaluation and learning stage. Like all forms of real estate networking, don't go in with guns blazing on every platform. Be focused, or you might experience social media fatigue before achieving the results that will make your business grow.
2. Learn From Marketing Professionals
Similar to that of just about every other industry, the real estate industry has been around for a while. Accordingly, there are a lot of people who have a wealth of knowledge. In fact, you can even learn from unsuccessful real estate investors, as what not to do. My point is this: there are plenty of successful investors. There is no reason not to learn from those that have made a name for themselves. There is absolutely no need to reinvent the wheel when it works just fine. The same concept can be applied to your marketing strategies. Learn all you can from those around you. Take your time and learn from other marketing professionals. After all, there is a lot more to social media marketing than just making a few posts every now and then. There are trends you need to account for, audiences you need to reach and certain ways to gain the attention of others. Shorten your learning curve by learning from those that already know what they are doing.
3. Build Relationships With Curators of Good Content
Again, a good social media marketer will understand the importance of reaching the broadest audience. While there are multiple ways to achieve a large audience, there is one in particular I like to recommend. It is essentially a strategy to fast-track your progress. Start with making a list of influential companies, businesses and individuals. Chances are; they already have a large following. Perhaps even more importantly, they curate and share good content. This is crucial, as people have a reason to follow them. Once you have a list of those whom you want to associate with, find a way to get on their radar. Consider sharing their content, for starters. While not the fastest method, it can slowly build a relationship. Over time, you may find them sharing your posts. Everyone following them will then be aware of who you are.
4. Post Regularly
I hate to say it, but the stats are pretty conclusive: brands that publish an average of 1.5 to two posts a day engage twice as many users as brands that post once or twice per week. If you're selective with the social network you choose to focus on, this shouldn't be a problem. This is where some thought comes in, as certain times of the day draw more attention. For instance, more people will read your posts in the middle of the day as opposed to 2:00 AM. Post regularly, but also learn when the best time is to schedule your posts.
Consistency is key here. In as little as six hours per week, 2 in 3 marketers see increased leads with social media. Set aside time on a regular basis to be "social." In the beginning, you may feel a little like a fish out of water, but as your understanding grows and you hone the tactics used to engage and build awareness, you can become super efficient with your time. Start by creating a simple editorial calendar. It will help you stay organized and allow you to look back over time to see what worked and what didn't.
5. Place an Emphasis on Your Profile
You'd be surprised how many people actually read your profile information. Take the time to write a great real estate social media bio that represents your individuality and, at the same time, is professional, confident and personable. Fill out the profile with all your pertinent information, and link to your website and any other networks you participate in. Your social media profiles become the equivalent of an online calling card, so make them worth sharing.
6. Visuals Are Just As Important As Content
Imagery is a critical component of every social media post – so much so that there are social media platforms dedicated to the craft. Instagram, for example, is almost entirely visual. At the very least, this should tell you the importance of a good image. It starts with the header at the top of your profile page, extends to your headshot, and continues with the images you choose for the content you share. While images are important, it is equally important to understand why you need them. The attention span of web traffic is relatively short. As I am sure you are aware, images will capture attention more than words. According to a study, the human brain processes visuals 60,000 times faster than text, and 90 percent of the information transmitted to the brain is visual.
7. Interaction Is Key
Believe it or not, a lot of people conduct the majority of their time "interacting" online. Entire social media platforms meet this need and facilitate relationships in a virtual world. However, it is absolutely imperative to translate any relationship that is made online to the real world. You need to be able to make "real-life" friendships out of the relationships you make online. Having said that, you will eventually need to meet in person. Use a social media platform as a precursor for such a meeting. You must present yourself well online in order to gain the trust of the individual you intend to meet with. The best social media relationships take time and care.
8. Be Real
Don't try to be anyone other than yourself on social media. Write the way you speak, and share and post about what matters to you, and you'll build authentic relationships. Any attempt to deviate from yourself will only be compounded when you meet in person. If you are not as you presented yourself online, the other party might have a few red flags of their own.
Social Media is About Being Social
It can be easy to forget, when dipping your toes in the social media marketing for real estate waters, that it's about being social, humans talking to humans. So as you pore through the social media marketing tactics and strategies, just focus on having an authentic conversation that educates and inspires. (And the rest of the marketing will take care of itself.)
🔒 Your information is secure and never shared. By subscribing, you agree to receive blog updates and relevant offers by email. You can unsubscribe at any time.