Do you like volunteering or donating to good causes? Do you believe that how you spend your dollar matters? This likely means that you're a philanthropist at heart who wants to make the world a better place. It might not be an obvious choice, but did you know that you can enact social change by investing? Find out how socially responsible investing is an excellent way to both make a positive impact and earn returns on your dollar.
What Is Socially Responsible Investing (SRI)?
Socially responsible investing (SRI) is a type of investing that encourages positive social change. As the investor, you consciously invest in socially responsible and impactful entities while also garnering financial benefit.
SRI investors have the option of investing in socially responsible mutual funds or singular companies that are making a positive impact. This could be anywhere from a company that manufactures sustainable products to an apparel company that donates proceeds to a good cause. Other common names for SRI investing include ethical investing, value-based investing, sustainable investing, and socially conscious investing.
Understanding Socially Responsible Investing
There are two main goals for socially responsible investing: making a positive impact and earning financial gains. Like any other type of investor, a socially responsible investor will analyze metrics such as business performance and expenses. However, SRI is unique because values also play a significant role. Most SRI investors want to ensure that a company's core values and business practices align with their own values before investing in it. Personal values vary from person to person, and it's no different when it comes to socially responsible investing. Every investor has different values that determine how they will invest their money.
For example, an investor who is passionate about the environment and climate change might have a portfolio representing companies that manufacture solar panels or are in the business of renewable energy. Another investor might exclusively purchase stocks of companies primarily founded and run by women because they care about the advancement of women. Inversely, an investor might divest themselves from a company if they find out that they mistreat minorities.
How Do Socially Responsible Investments Perform?
In general, socially responsible investments perform well. According to the Forum for Sustainable and Responsible Investment, investors who choose to align their investments with their values do not suffer financially in any way. SRI funds tend to perform just as well as other types of funds. Moreover, the Morgan Stanley Institute for Sustainable Investing found that sustainability funds outperformed other funds during the COVID-19 pandemic. Evidence from other studies supports the theory that SRI funds are less volatile than other funds in general.
Example Of Socially Responsible Investing
Another example of socially responsible investing is called community investing. At times, some organizations help their communities yet have trouble securing funds. Investors help raise funds so that these organizations can carry out their causes, such as providing affordable housing and loans. Investors reduce the community's dependence on government welfare while making a positive impact on the local economy.

---
[ Want to learn what Active vs. Passive Income looks like for stock investors like you? Find out how you can take advantage of Passive Stock Investing in our FREE webinar! ]
---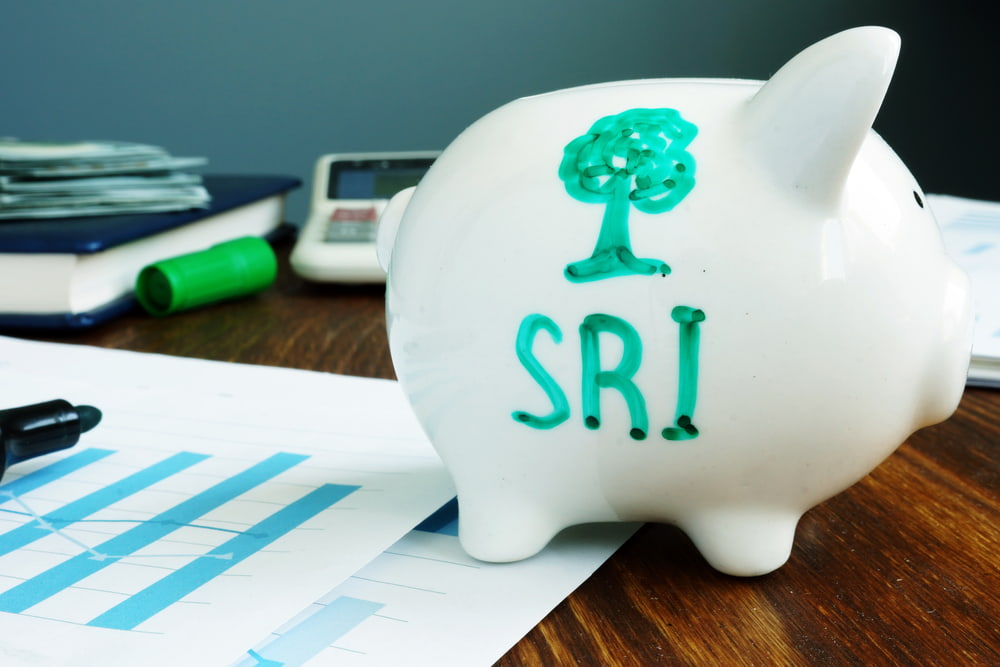 How To Start Socially Responsible Investing
It can be tricky to know how to start investing in a socially responsible way, even if you have prior investing experience. A great place to start is to think about what values are important to you. Below we've broken down the four simple steps to get your start in socially responsible investing:
Decide If You Want To DIY Or Get Some Help

Open An Investment Account

Outline Your Values

Choose The Right SRI For You
1. Decide If You Want To DIY Or Get Some Help
First and foremost, decide how much help you want when building your ethical investing portfolio. If you have very specific values or prefer to hand-select the companies that will go into your portfolio, a DIY approach might be best.
If you want to build a socially responsible portfolio but don't want to spend a lot of time on research, you have the option of getting help. Robo-advisors can assist with the process of building a portfolio with companies that are committed to ethical practices.
2. Open An Investment Account
Next, it's time to open your brokerage account. If you already have your companies in mind, this is when you can start buying stocks. Before you get started, you'll want to research brokerage firms and make sure they offer your desired investment offerings.
Alternatively, you can open an account with a robo-advisor. According to Nerdwallet.com, some of the best robo-advisors for socially conscious investing include E*Trade, Betterment, and Stash.
3. Outline Your Values
A journaling exercise can help you get more clarity on your investing values. What causes are you passionate about? What are some deal-breakers? It might be harder than you think to identify companies that align perfectly with your values.
For example, let's say that you love fashion. You're also passionate about fighting forced child labor and human trafficking. The journaling exercise could help you realize that what you're looking for is an apparel company with a transparent supply chain policy. Getting clear on your investing values, including what you love, what you can tolerate, and what qualifies as a deal-breaker, will help you better identify your investments.
4. Choose The Right SRI For You
Once you have your brokerage account and your set list of values, it's time to start building your SRI portfolio. If you choose to invest in individual stocks, you can use independent resources like Morningstar and Glassdoor to research company ratings.
Many investors also diversify their portfolios by investing in mutual funds. We'll review the five best socially responsible mutual funds shortly.
Impact Investing Vs. Socially Responsible Investing
Under the umbrella of values-based investing, you'll often hear the terms impact investing, ESG investing, and socially responsible investing. Although all three options are fantastic, they are not the same.
Socially responsible investing describes the act of investing in companies that represent your values. You may be interested in impact investing if you want to take things up a notch. This is a form of investing where companies use your capital for social good. Along with financial performance, you might invest in a company because they build schools, hold programs for members of marginalized communities, or take on projects to eliminate plastic waste.
In other words, as an impact investor, you're demanding specific positive impact outcomes. It's an opportunity to use your capital to influence causes that may not be sufficiently addressed by the public sector, such as combating hunger or poverty.
Using our example from earlier, let's say that you invested in an apparel company because you align with their values. They publish annual supply chain transparency reports to demonstrate that their materials are ethically sourced. This is SRI investing. However, let's say you invest in the same company because they use investor capital to build programs to help rehabilitate and reintroduce children and women who have been rescued from forced labor and trafficking. This is an example of impact investing.
ESG Investing Vs. Socially Responsible Investing
Environmental, social and corporate governance (ESG) investing centers around companies that fit certain government standards. These standards are set by the Sustainability Accounting Standards Board (SASB), and these companies must focus on making positive changes and limiting negative impacts.
ESG standards help inform companies what issues they should prioritize tackling based on their sector. Example issues include greenhouse gas emissions, human capital, biodiversity, and renewable energy. This provides oversight and transparency, helping investors feel more assured that companies of their choosing are meeting government standards.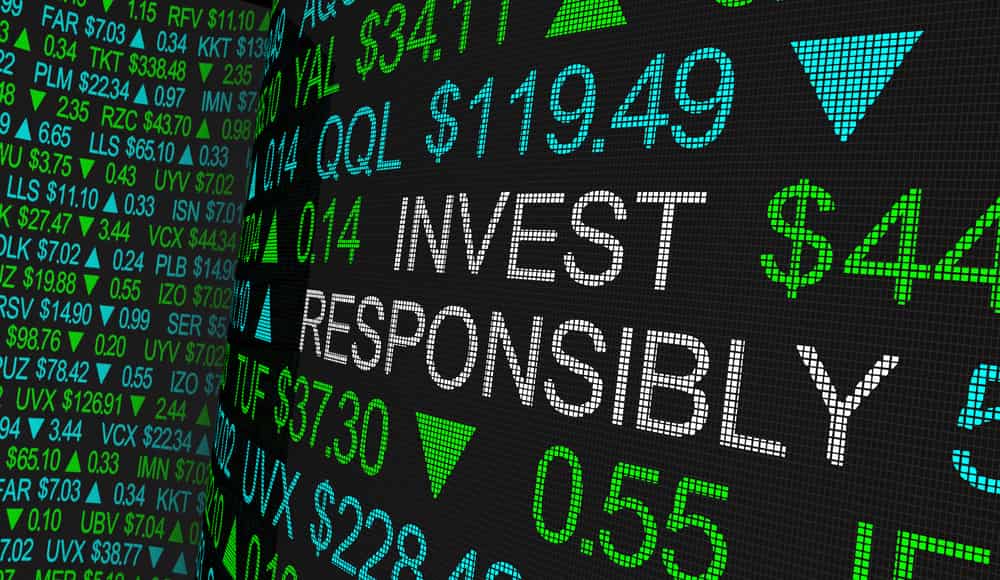 The 5 Best Socially Responsible Funds
If you're having a hard time picking individual investments, a socially responsible fund is a great solution. These are mutual funds that are focused on socially responsible entities. By investing in a fund, you can have peace of mind knowing that you have a diversified portfolio that's also ethical.
Components of a mutual fund are hand-selected by a fund manager and are based on certain categories and parameters. Therefore, it's still necessary to research different funds and select one that aligns best with your interests and values. Here are some of the best socially responsible funds to choose from:
Vanguard ESG U.S. Stock ETF (ESGV)

1919 Socially Responsible Balanced Fund (SSIAX)

Fidelity International Sustainability Index Fund (FNIDX)

Calvert US Large-Cap Core Responsible Index Fund (CISIX)

SPDR S&P 500 Fossil Fuel Reserves Free ETF (SPYX)
1. Vanguard ESG U.S. Stock ETF (ESGV)
Vanguard ESGV is an exchange-traded fund that holds stocks in companies that meet environmental, social, and corporate governance (ESG) standards set by the government. Some big names such as Apple, Microsoft, and Amazon are included in the over 1,400 stocks that make up this fund. The one-year return is 75.2 percent, and the expense ratio is 0.12 percent.
2. 1919 Socially Responsible Balanced Fund (SSIAX)
If you have a taste for stability and sustainability, SSIAX could be a great fit. The fund focuses on undervalued stocks that have strong long-term promise and sustainability focus. To be included in the fund, a company cannot have a hand in fossil fuels. Companies must also practice fair employment and promote human rights. The one-year return is 43 percent, and the expense ratio is 1.26 percent.
3. Fidelity International Sustainability Index Fund (FNIDX)
FNIDX focuses on international equities that focus on both value and growth. Companies represented in the fund rate strongly on the ESG performance scale. It's a great way to get involved in socially responsible investing at a low cost, especially if you're interested in emerging markets overseas. The one-year return is 60.1 percent, and the expense ratio is 0.2 percent.
4. Calvert US Large-Cap Core Responsible Index Fund (CISIX)
The Calvert Fund offers investors low expense ratios and board portfolio diversification. Equities in this fund must have met Calvert's strict ESG criteria and SRI investing principles. Companies like Facebook, Berkshire Hathaway, and Johnson & Johnson do not make the cut. Some of their values include climate change, equal pay, low fossil fuel exposure, low tobacco exposure, and low toxic emissions. The one-year return is 73.2 percent, and the expense ratio is 0.24 percent.
5. SPDR S&P 500 Fossil Fuel Reserves Free ETF (SPYX)
The number of environmentally-conscious investors has increased, from whom fossil fuels are no longer acceptable. This SRI-focused S&P 500 fund only includes companies that do not own any fossil fuel reserves. If you like the exposure that S&P 500 offers but are concerned about climate change, the S&P 500 Fossil Fuel Reserves Free ETF is a great alternative.
Summary
Socially responsible investing is quickly growing in popularity, and rightfully so. Many of us have realized that we can make an impact based on how we spend our dollars, and that impact is magnified based on how we invest. No matter how powerless one might feel, they can influence positive change by investing in companies that align with their core values.
What are some corporate values and social responsibility efforts that you align with? What are some deal-breakers? Share in the comments below!
Sources
https://www.ussif.org/blog_home.asp?Display=155 https://www.tiaa.org/public/pdf/investor_interest_in_responsible_investing_soars.pdf
---
Ready to cashflow your investment portfolio?
Find out how Andy Tanner uses the stock market to generate cash flow with safe, steady investing strategies – no matter what is happening in the overall economy.
Register here for Instant Access to Learn How To Start Stock Investing For Cash Flow, and get started learning how to start a successful investment portfolio today!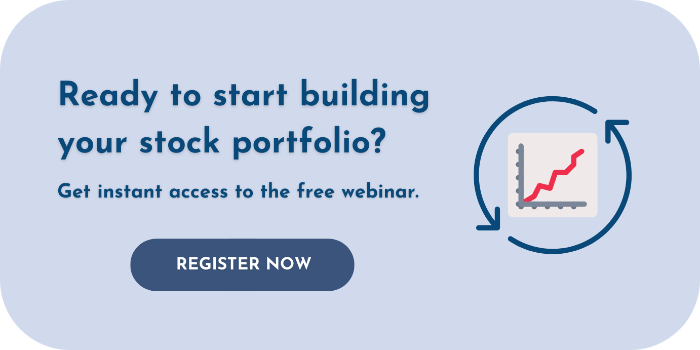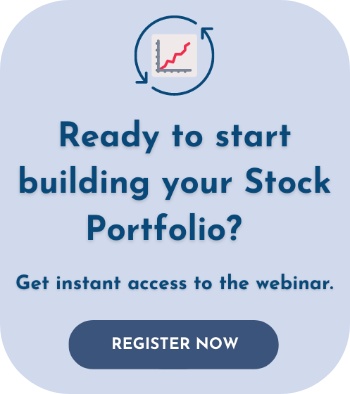 ---
FortuneBuilders is not registered as a securities broker-dealer or an investment adviser with the U.S. Securities and Exchange Commission, the Financial Industry Regulatory Authority ("FINRA"), or any state securities regulatory authority. The information presented is not intended to be used as the sole basis of any investment decisions, nor should it be construed as advice designed to meet the investment needs of any particular investor. Nothing provided shall constitute financial, tax, legal, or accounting advice or individually tailored investment advice. This information is for educational purposes only is not meant to be a solicitation or recommendation to buy, sell, or hold any securities mentioned.