The Spokane real estate market has been disproportionately unaffected by the presence of the Coronavirus. To be clear, that's not to say real estate in Spokane hasn't experienced any setbacks due to the presence of COVID-19, but rather that the city seems to have fared particularly well as the virus runs its course. In particular, new listings and pending home sales appear to have avoided the worst-case scenario. Activity remains "stable," which is largely attributed to affordability, demand, and perhaps even the opening of a new Amazon fulfillment center that is expected to infuse the local economy with thousands of jobs. All things considered, the Spokane real estate market is thriving at a time when others are shuttering, and there's nothing to suggest the trend won't continue moving forward.
Spokane Real Estate Market Overview 2022
Median Home Value: $431,272

Median List Price: $430,000

1-Year Appreciation Rate: +23.0%

Months Of Supply: 1.7

New Listings: 247.5 (+3.1% year over year)

Active Listings: 1,456 (+67.0% year over year)

Homes Sold: 62.2 (-70.4% year over year)

Median Days On Market: 19.7 (+14.5 year over year)

Median Rent: $1,314 (+0.2% year over year)

Price-To-Rent Ratio: 27.35

Unemployment Rate: 4.5% (latest estimate by the Bureau Of Labor Statistics)

Population: 229,071 (latest estimate by the U.S. Census Bureau)

Median Household Income: $52,600 (latest estimate by the U.S. Census Bureau)

Total Active Foreclosures: 32
---
[ Thinking about investing in real estate?
Register to attend a FREE online real estate class
and learn how to get started investing in real estate. ]
---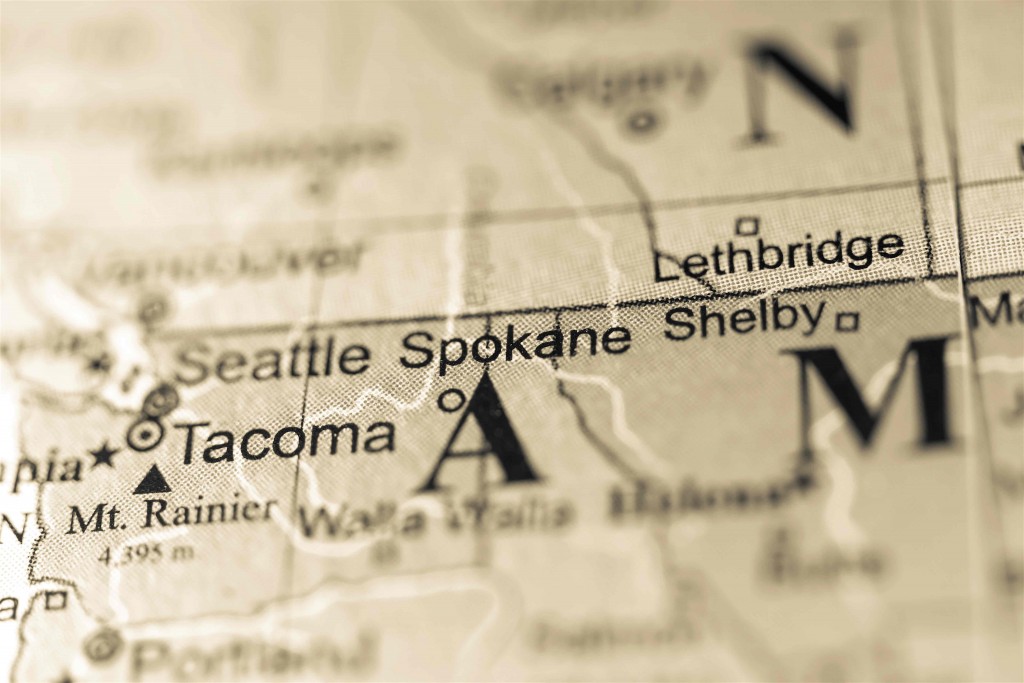 Spokane Real Estate Market Trends 2022
Today's Spokane real estate market trends are the result of years of navigating the pandemic. If for nothing else, the Fed dropped rates to spark housing activity in the first quarter of 2020. Consequently, pent-up demand has given way to a flood of activity, but there has yet to be enough inventory to satiate demand. As a result, the following Spokane housing market trends have started to take hold:
Supply Trends: At this point in 2022, the Spokane housing market has about 1,456 active listings. The average home lasts about 20 days on the market, which means the city has about 1.7 months of supply if sales continue at their current pace. It is worth noting, however, that supply has increased significantly year to date. In keeping with the trend, supply in the Spokane housing market is expected to continue rising for the rest of 2022 and beyond.

Home Price Trends: Not unlike everywhere else, home prices in the Spokane real estate market have done nothing but appreciate. Over the last 12 months, the median home value in Spokane has increased 23.0%, up more than the national average. Moving forward, prices will continue to increase in the wake of low inventory levels and high demand.

Interest Rate Trends: Up year to date due to Fed rate hikes, the average commitment rate for a 30-year fixed-rate mortgage 4.99%. a year ago, rates were 2.22 points lower, which means the cost of borrowing has nearly doubled. Increases are expected to continue as long as the consumer price index suggests inflation is running high.

Investor Trends: Spokane real estate investors have increasingly turned to rental properties in the face of relatively low interest rates and high home prices. Rehabs and flips simply don't have the same profit margins that they used to. That isn't to say local investors aren't flipping homes (they are), but rather that the economics of the Spokane housing market are currently leaning in favor of long-term rentals with traditional mortgages.

Spokane Foreclosure Statistics 2022
On a national level, "there were a total of 164,581 U.S. properties with foreclosure filings — default notices, scheduled auctions or bank repossessions — in the first six months of 2022," according to ATTOM Data Solutions' Midyear 2022 U.S. Foreclosure Market Report. Compared to the first six months of last year, foreclosures are up 153.0%, bringing the national foreclosure rate more in line with two years ago.
"Foreclosure activity across the United States continued its slow, steady climb back to pre-pandemic levels in the first half of 2022," said Rick Sharga, executive vice president of market intelligence at ATTOM. "While overall foreclosure activity is still running significantly below historic averages, the dramatic increase in foreclosure starts suggests that we may be back to normal levels by sometime in early 2023."
For context, the entire Washington housing market had about 1,334 foreclosures in the first half of this year; that's a foreclosure rate of 0.04%. At that rate, Washington has the ninth lowest foreclosure rate in the country. The entire state saw foreclosures increase year over year, and the Spokane housing market was no exception.
As government moratoriums expire and the economy starts to cool off, Spokane foreclosures continue to rise. According to RealtyTrac, Spokane is home to just 32 foreclosures, the majority of which are auction homes (22). Another 10 foreclosed homes are considered pre-foreclosures.
The Spokane housing market has a relatively low foreclosure rate, but that doesn't mean local investors can't capitalize on deals below market value. That said, any investor looking for a foreclosure should go where they are the most abundant: auctions.

Spokane Median Home Prices 2022
The median home value in the Spokane real estate market is $431,272. It is worth noting, however, that today's price doesn't tell the whole story. In fact, approximately 10 years ago (August 2012), the median home value across the city was about $156,000. It was at that time, home prices started recovering from the Great Recession. Since then, however, real estate in Spokane has appreciated at an accelerated rate. Over the last 10 years, the local median home value has increased 176.5%.
To be clear, the fastest rate of appreciation has taken place in the wake of the pandemic. Due largely to supply and demand constraints, the median home value has increased as much as 56.8% since the pandemic was declared a global emergency in March of 2020. Over the last year alone, home values have increased 23.0% on the same metrics.
The momentum that has supported price appreciation in the past is expected to continue moving forward. Those who are looking to buy may view now as the perfect opportunity. There is a good chance increases will continue well into the future, as builders looking to increase inventory levels still have a long way to go. In addition, the lack of housing that has helped increase home prices for 10 consecutive years is expected to continue, which will most likely push prices even higher.
Spokane Housing Market Forecast 2022
The Spokane housing market is in the midst of a changing macroeconomic environment. Most notably, the Fed has increased interest rates to combat inflation. As a result, supply and demand are both under pressure. At the very least, the market is working with different indicators than in years past, which begs the question: What does a Spokane real estate market forecast look like over the rest of 2022 and into next year?
Home Values Will Rise: The Spokane housing market will see home prices rise over the course of this year. Lower mortgage applications resulting from higher rates will lessen demand, but insufficient inventory levels will persist. As a result, competition will remain high. Homes will continue to receive multiple offers, but appreciation rates will most likely come down a little.

Rents Will Rise: There is about 1.7 months of inventory in the Spokane real estate market, which isn't nearly enough for a balanced market. As a result, few buyers will actually be able to purchase a home, even if they can afford doing so. Those who can't buy will eventually rent, driving up demand for rental units. Rents have already increased modestly in today's market, and they are expected to keep going up.

Interest Rates Will Rise: The latest consumer price index report suggests inflation is coming down, but still remains higher than the economy would like to see. As a result, the Fed may need to increase interest rates further. There's no telling how high interest rates will go, or if they will even happen, but as long as inflation is at an historic high, there's a good chance mortgage rates will increase.
Should You Invest In The Spokane Housing Market?
The Spokane real estate investing community may be in store for a more active 2022 than many markets across the country. If for nothing else, the local market wasn't hit as hard by the pandemic as many of its national counterparts. Whereas many markets were essentially stagnated, Spokane managed to maintain housing momentum. As a result, real estate investors in Spokane have managed to thrive in the face of rapid appreciation.
It is worth noting, however, that years of appreciation have tilted the scales heavily in favor of long-term investing strategies. While it's clear there's still money to be made in the rehab market, there are three specific indicators catering to passive income investors:
Interest rates on traditional loans are historically low
Lower borrowing costs can increase monthly cash flow from operations
Years of cash flow can easily justify today's higher acquisition costs
The price-to-rent ratio suggests high home prices will increase rental demand
While rehabbing has been the most popular real estate exit strategy over the last decade, it may be time for investors to switch gears. Attractive profit margins are still available, but today's market indicators look to favor buy-and-hold investors. Most notably, traditional borrowing costs are just about as low as they have ever been. As of August, the average rate on a 30-year fixed-rate loan was 4.99%, according to Freddie Mac.
It is important to note that rates are up year-to-date, but they are nonetheless historically low. Consequently, mortgage rates are doing their best to bring down the cost basis of today's properties. Investors who take advantage of today's mortgage rates could easily detract thousands of dollars from the overall cost of their purchase.
In addition to lower borrowing costs, the median rent price in the Spokane real estate market appears entirely capable of offsetting the average monthly mortgage expense. In fact, monthly operating cash flow is a lot more attractive under today's rates than in the past. Several years of cash flow, in fact, can warrant an acquisition at today's higher prices. With a median rent price of $1,314, many long-term investors should be able to pay down their mortgage using someone else's money. In doing so, they will be building equity in a physical asset that has proven to appreciate more often than not.
Last but certainly not least, the Spokane real estate investing community appears positioned to benefit from increasing demand. With a price-to-rent ratio of 27.35, rental property owners will find good rental demand since prices are relatively high. With fewer people able to afford to buy, more people will turn to renting. The demand (alone) should enable savvy investors to increase their cash flow in today's market.
The Spokane real estate investing community is lucky to have several viable exit strategies at its disposal. Still, none appear more attractive than building a proper rental property portfolio at the moment. Too many important market indicators are pointing towards becoming a buy-and-hold investor to ignore.
Summary
The Spokane real estate market may not have the reputation of its Washington counterpart Seattle, but the eastern city has enjoyed a great start to 2022. While most cities have downgraded forecasts, real estate in Spokane appears ready and willing to maintain the momentum it generated last year. Thanks largely, in part, to the opening of a new Amazon fulfillment center, Spokane is set to become the beneficiary of thousands of jobs, demand, and economic activity. As a result, the Spokane real estate investing community may be able to view today as a great time to get their next deal, regardless of the intended exit strategy.
---
Ready to start taking advantage of the current opportunities in the real estate market?
Click the banner below to take a 90-minute online training class and get started learning how to invest in today's real estate market!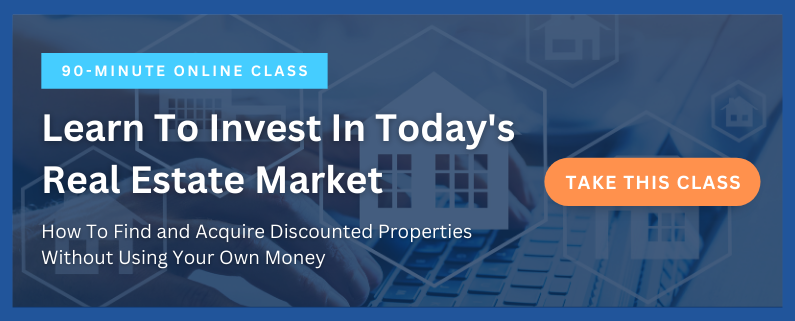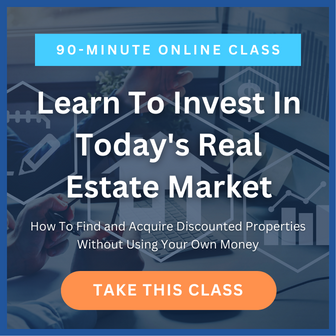 Sources
https://www.zillow.com/spokane-wa/home-values/
https://www.zillow.com/research/data/
https://www.freddiemac.com/pmms
https://www.bls.gov/eag/eag.wa_spokane_msa.htm
https://www.census.gov/quickfacts/fact/table/spokanecitywashington/PST045221
https://www.redfin.com/news/data-center/
https://www.apartmentlist.com/research/category/data-rent-estimates
https://www.realtor.com/realestateandhomes-search/Spokane_WA/overview
https://www.spokanerealtor.com/Market%20Snapshot/July%202022%20Home%20Sales%20Report.pdf
https://www.realtytrac.com/homes/wa/spokane/spokane/
https://www.attomdata.com/news/market-trends/foreclosures/attom-midyear-2022
*The information contained herein was pulled from third party sites. Although this information was found from sources believed to be reliable, FortuneBuilders Inc. makes no representations, warranties, or guarantees, either express or implied, as to whether the information presented is accurate, reliable, or current. Any reliance on this information is at your own risk. All information presented should be independently verified. FortuneBuilders Inc. assumes no liability for any damages whatsoever, including any direct, indirect, punitive, exemplary, incidental, special, or consequential damages arising out of or in any way connected with your use of the information presented.