If the economic progression of some big cities serves as any indicator, housing should soon heat up with the weather. Jacksonville, in particular, has recently taken the recovery and run with it. Home sales in the Florida city sank and foreclosures were running at high levels during the crisis. However, in recent months, home sales have shot up, the percentage of distressed homes on the market has declined and traffic at model homes in new subdivisions has been encouraging. Fortunately, it would appear as if the changes in Jacksonville are more in tune with a national trend. Perhaps the time has come for housing to enter into a period of sustainable recovery.
According to the National Association of Realtors (NAR), "finalized sales of previously owned homes were up 4.7% in February compared with a year earlier." However, the news was more exciting in cities demonstrating impressive job growth. Seattle and Charlotte each saw double digit increases in finalized sales, 17.7 percent and 20.3 percent respectively. There is little to suggest that this trend will not reach a national level, as the expansion of the economy could be the final piece of the puzzle.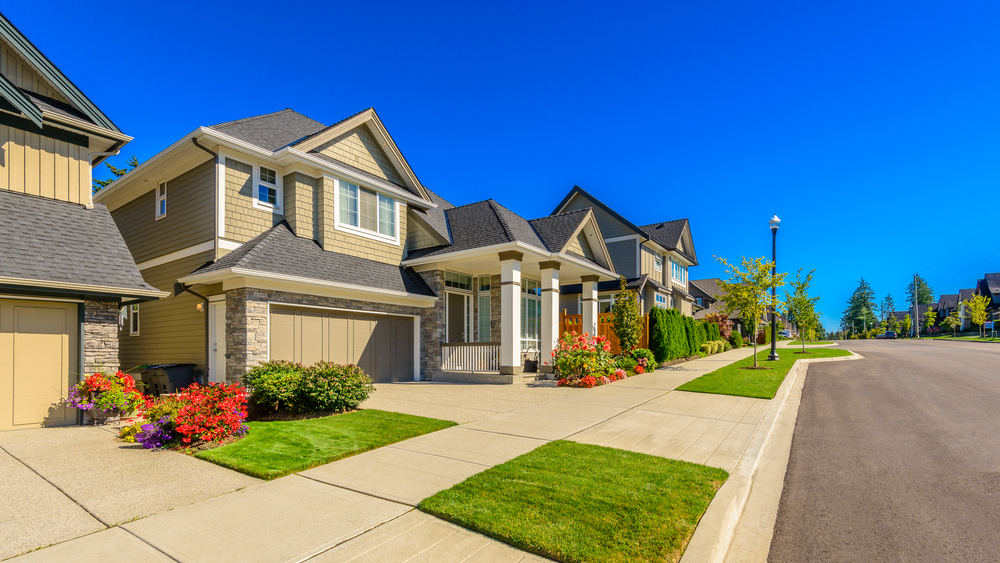 Those familiar with the market, including the NAR, are of the belief that home sales should soon start to accelerate. In fact, home sales already seem to be heading that way, as we get deeper into the spring buying season. On a national level, pending home sales jumped as much as 12 percent in February from the previous year. As March numbers are starting to come in, select cities are showing even better signs. Last month, pending sales were up 30.6 percent in Houston, 27.8 percent in San Diego, 24.2 percent in Seattle and 23.7 percent in the Riverside and San Bernardino market in California.
While the numbers remain encouraging, it is important to note that expectations for last spring fell short. Sales never took off because of low consumer confidence, high rates of appreciation, and a relatively moderate economic recovery. As a result, last spring was disappointing – to say the least.Spring sa
For all intents and purposes, this spring is expected to be much better. Strong fundamentals and sustainable, positive trends should support a healthy amount of housing activity. Of particular importance, however, is the addition of more than 3 million jobs over the course of a year. That number represents the strongest pace seen in 15 years, meaning job growth is now stronger than it was prior to the bubble.
In addition to promising job growth, assistance from the Federal Housing Administration (FHA) should facilitate more purchases. In easing borrowing requirements and costs, more first-time buyers will be permitted to actively participate in the housing market. Moreover, those who lost their homes – more than 5 million families in all – to foreclosure during the downturn are finally seeing their credit rebound. In fact, many are now able to qualify for a home loan again. Consumer confidence has every reason to look forward to this spring.
Impending changes to mortgage rates are also making this spring a more attractive buying period. It has been suggested that the Federal Reserve will increase mortgage rates as early as June, prompting some to buy sooner rather than later. Rates on 30-year, fixed-rate mortgages have been near historic lows at less than 4 percent since November. Those who want to take advantage of them better move soon.
"The spring home-selling season is off to a very good start," said Thomas Lawler, a housing economist in Leesburg, Va. "I think the rest of the season is going to be materially better than a year ago."
Some markets have even seen the return of bidding wars in the face of robust sales – something that hasn't been seen in years. Even newly built homes are witnessing brisk sales. As recently as February, new homes sold at their fastest pace in seven years – bringing the total to a seasonally adjusted annual pace of 539,000. Of course, even with the encouraging trends, the market is well short of pre bubble numbers. In 2005, 1.3 million new homes sold. That, however, does not mean current numbers are to be ignored. Things are absolutely heading in the right direction, but now sales appear to be sustainable.