When it comes time to buy your first home, there are many questions you will need to answer. One of them is deciding whether you want to invest in a starter home or if you want to find a property you will stay in for a long time. Buying a starter home can be an excellent way to take advantage of low interest rates and build equity; however, there is something to be said about saving to purchase your forever home. Keep reading to learn the pros and cons of choosing a starter vs. forever home so you can feel confident about your first home-buying experience.
What Is A Starter Home?
A starter home is an affordable property that you expect to outgrow in the next several years. The purpose of a starter home is to ease into homeownership with a smaller house and build up equity before purchasing your lifelong home. Starter homes may lack certain amenities on your wishlist, such as a large backyard or extra bedrooms. These homes are thought of as a more affordable step between renting and buying a forever home. Many people stay in starter homes for three to five years, though it could be longer.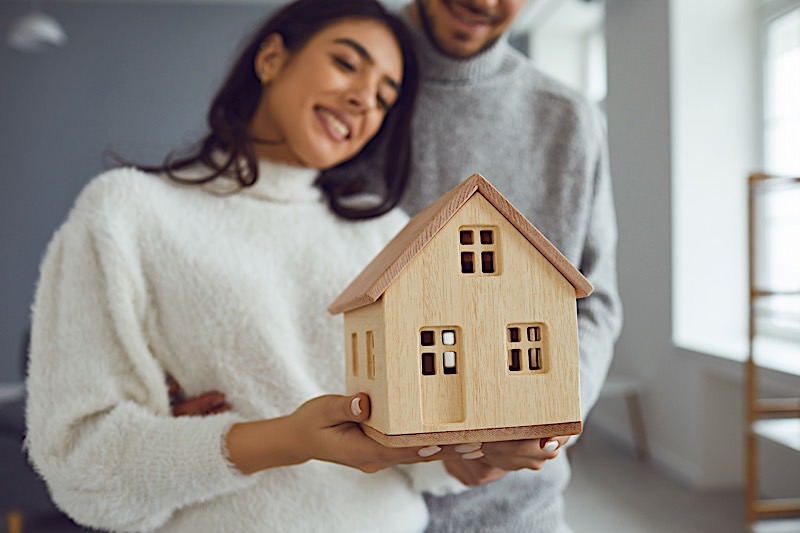 What Is A Forever Home?
A forever home is the property you plan to stay in for the majority of your life, often one you renovate and customize over time to better fit your needs and lifestyle. These properties are usually more expensive, and for that reason, they can be more difficult to purchase as a first-time homebuyer. When buying a forever home, the goal is to choose a place you can envision your life, rather than making a decision based on property appreciation or resale value. Forever homes look different for everyone, and the price range is relative to the home buyer.
---
[ Thinking about investing in real estate?
Register to attend a FREE online real estate class
and learn how to get started investing in real estate. ]
---
Starter Home Vs. Forever Home
There is no specific way a starter or forever home should look. Instead, the difference comes down to price range and affordability. Many people opt for a starter home that doesn't stretch their budget, before eventually moving to a forever home with more desirable features. There are pros and cons to both starter homes and forever homes that can provide more context.
Starter Home Pros
There are several benefits to purchasing a starter home — which is why so many first-time homebuyers opt for these properties. Here are just a few of the pros to consider:
Price Point: Starter homes are thought of as more affordable, as you will likely be compromising some of your wants when buying these properties. By looking at a lower price point, you can save money on the down payment and monthly mortgage.

Lower Property Taxes: A smaller property often signals lower annual property taxes, which is yet another way starter homes can save you money over time.

Less Commitment: If you are buying a home for the first time, a starter home is a great way to ease into homeownership. With less space, less work is required to maintain it. This can make the transition from renting easier on your schedule and wallet.

Potential Investment Value: You may be able to convert your starter home into a rental property once you move out. This can create a flow of passive income as you settle into your new forever home.
Starter Home Cons
There are also some downsides associated with choosing a starter home to be aware of. Consider the following potential cons of a starter home:
Small Size: Generally speaking, you will not be able to get as much space when choosing a more affordable property. There are a few reasons this could be a downside. For example, if your family is growing, you host guests frequently, or you work from home.

Future Sale: It is crucial to choose the right location when buying a starter home, or you may have trouble selling it down the road. Look for a property in a growing neighborhood and review how quickly homes appreciate that area before buying.

Unexpected Costs: Not all starter homes are fixer-uppers, but some will require repairs. Pay attention to the property condition when looking for a starter home to avoid buying a property that still ends up stretching your budget in the long run.
Forever Home Pros
Forever homes can be highly rewarding if you can save up for the perfect property. Here are some of the top advantages of this route:
Customize Your Space: Homeowners may feel more inclined to renovate the property to fit their needs if they know it is a forever home. This can make working on the house much more rewarding.

Avoid Expensive Moves: Moving can be both expensive and disruptive. For example, you will have to organize transporting your items, take time off work, and potentially transfer your children's schools. By choosing a forever home, you can minimize the costs of moving multiple times.

Invest In Quality Items: A larger house means more spaces to fill up. Knowing that you will live there for a long time can make it easier to save up for high-quality pieces that fit the space.

Join A Community: Living in one area will give you the chance to make lifelong connections in the community. You can build friendships with your neighbors, participate in community events, and become part of the area. Forever homes are a great opportunity to put down roots.
Forever Home Cons
Pay attention to the potential cons of buying your forever home as a first-time buyer. These factors can be challenging:
More Expensive: Many buyers in search of a forever home have a long list of needs and wants compared to those searching for a starter home, and rightfully so. That being said, it will be more expensive to ensure the property has all of the amenities you want.

Lost Investment Potential: One of the biggest benefits of a starter home is the potential to rent it down the road. If you opt for a forever home, you will need to look elsewhere for a passive income stream. However, there are still several opportunities to start investing in real estate.

Higher Upkeep: Depending on the size of your forever home and yard, there will be more maintenance when compared to a starter home. Consider the costs of replacing large appliances, caring for the yard, and conducting regular maintenance on your home. These can be challenging for first-time buyers, especially if you used up a lot of capital on the down payment.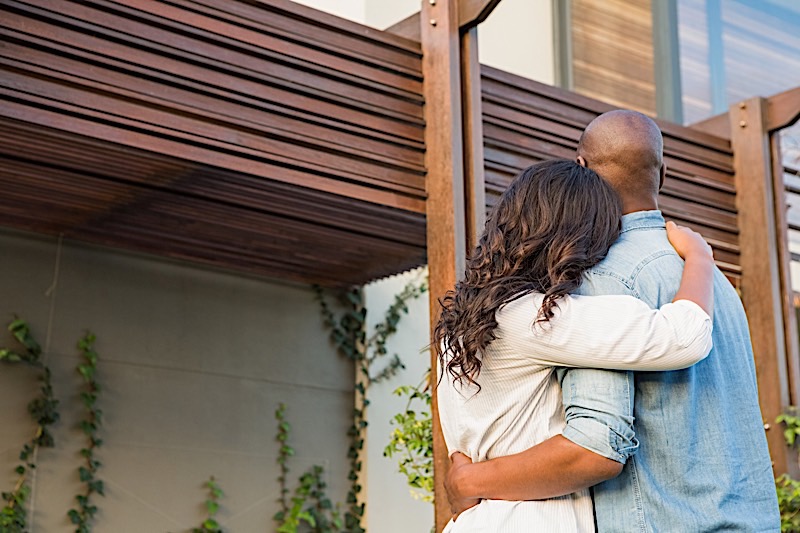 Choosing A Starter Home Vs. A Forever Home
Deciding between a starter home vs. forever home can be challenging. For many aspiring homebuyers, purchasing a forever home requires more time to save for a down payment. This can extend the amount of time they are stuck renting. On the other hand, starter homes can represent a great transition — but how do you know if it's worth it? Read through the following questions to help choose between a starter or forever home.
Determine What You Can Afford
The most crucial step in the home-buying process is deciding on your budget. How much money do you have saved for a down payment? What is your ideal range for a monthly mortgage payment? Consider applying for a mortgage prequalification or preapproval to learn exactly what your budget will be. This can help you decide if you need to look for a smaller property for now or if you are financially ready for a more permanent home.
Decide What Kind Of Home You Need
Let's say you can stretch your budget for a larger home; how much space do you actually want right now? Keep in mind that a larger home means more maintenance and more time spent on the house. You will likely want to set aside some extra cash in the beginning if any significant expenses come up after moving in. Consider the property cost vs. space you need, as this will help you determine whether a starter home is the right move for now.
Plan How Long You're Staying
Another interesting component when thinking about a starter vs. forever home is location. Do you know how long you want to stay in that area? A common example is moving near family after having children. If you know this is your plan, consider buying a starter home where you are now before ultimately moving into a forever home in your preferred location. On the other hand, if you love where you are, it may be good to buy a forever home that will provide you stability over time.
Can You Afford Renovations?
Deciding if you can afford renovations comes down to two main factors: does your schedule allow it, and do you have the extra money? Every home will require a different amount of work, so consider whether you will be able to make any changes after buying the property. As you shop for homes, think about any renovations you would need to make and evaluate the condition of each house. You want to make sure you have enough funds set aside to handle these costs.
Learn How Much Your Home Will Cost
There are several costs associated with buying a home other than the down payment and mortgage. These are important to think about as you consider a starter vs. forever home. Here are some of the costs you should consider:
Mortgage Rate: The interest rate will have a direct impact on your loan amount and monthly payments.

Homeowner's Insurance: You will likely need homeowner's insurance as well, which will vary in cost depending on the property and your area.

Closing Costs: The seller may opt to pay certain closing costs, but there are still fees you will be responsible for when closing on the property.

Private Mortgage Insurance (PMI): If your down payment is less than 20 percent of the purchase price, you will have to pay PMI in addition to your mortgage.

Moving Fees: Are you buying a home in another city or state? Think about how much the cost of moving will be in your budget.

Startup Costs: Consider how much you may have to spend on furniture, law maintenance, tools, and appliances in your first month to upkeep the property. These costs can eat up part of your budget.
Determine Appreciation & Resale Potential
Appreciation is a crucial factor when buying a home, after all, it's what makes real estate such a strong investment. If you are leaning towards a starter home, make sure the property will appreciate while you live in it. A strong appreciation rate will help you build equity in the home much faster, making it easier to save for your forever home. A few factors to look at are the job market, school districts, neighborhood amenities, and any new developments in the area. These will paint a better picture of whether or not that location is growing — and whether or not you will have a substantial resale value.
Think About The Future
Think about how your life will change over time when considering a starter vs. forever home. For example, are there a lot of career opportunities in the area you want to live in? It can be intimidating to think that far in advance, but it is important to like the location you are in. Searching for your dream home can add a lot of pressure to the home-buying process. Keep in mind that even if you opt for a forever home now, you can always sell it down the road if things change.
Summary
There is a lot to think about before buying property for the first time. You may feel ready to search for your dream home, but at the same time, you want to stay within a certain budget. Starter homes are an affordable option for first-time homebuyers who want to stop renting and start building equity. These can one day be turned into excellent investment properties or even sold once you are ready for your forever home. Consider the pros and cons listed above as you venture into the home-buying process for the first time.
Do you recommend buying a starter home before a forever home? Share your opinion in the comments below.
---
Ready to start taking advantage of the current opportunities in the real estate market?
Click the banner below to take a 90-minute online training class and get started learning how to invest in today's real estate market!