Are you tired of showing up at your nine to five job every day? Are you fed up with taking orders from a superior? Do you envy the financial freedom of entrepreneurs? If you answered yes to any of these questions, it is time to consider a career in real estate investing.
Getting your real estate investing business up and running can be difficult at first, but with proper planning, the right real estate bargain and effective marketing strategies, you will be finding deals in no time.
Here at FortuneBuilders, we practice what we preach. We advise our students to implement multiple marketing campaigns simultaneously because that is how our partners at CT Homes achieved their success. CT Homes is regularly in the midst of 20 to 50 deals at any given moment. How are they consistently finding deals? Because they are expert marketers. Our FortuneBuilders students are so successful because the marketing strategies they are being taught have been tested and perfected by the investors at CT Homes.
After a thorough analysis of our students' successes, I have compiled a list of the top 5 marketing strategies students have executed to close profitable deals.
Finding Deals Through Effective Marketing
Craigslist
Craigslist is a powerful resource for finding deals not only because it allows you to target specific markets but also because it is a free platform for all users. FortuneBuilders advocates Craigslist for both novice and seasoned investors as it is a marketing technique that comes with little risk while the potential rewards are endless
Student: Joseph Nunez, Blue Springs MO
Type Of Deal: Wholesale
Nunez was crawling through Craigslist ads when he stumbled across what he called, "a poorly made ad" that had almost no information regarding the details of the listing. Nunez didn't think much of the deal at first, but one of his business partners thought it might be worth driving by the property to check out in person. The home ended up being completely gutted – but in an up and coming neighborhood – so he and his partners pulled several comps and discovered that it was a diamond in the rough deal. Nunez considered rehabbing the property but ultimately decided to go with the less risky wholesale deal, instead. Nunez and his partners put the deal back on craigslist and low and behold, "loads of investors started jamming up [his] phone."
What You Can Learn From Nunez:
Craigslist is not only great for finding deals, but also listing deals.
Sometimes the vaguest ads turn out to be the best deals.
Keep your ad description simple and to the point for best results.
Make sure to look at a property in person before writing it off as a bad deal.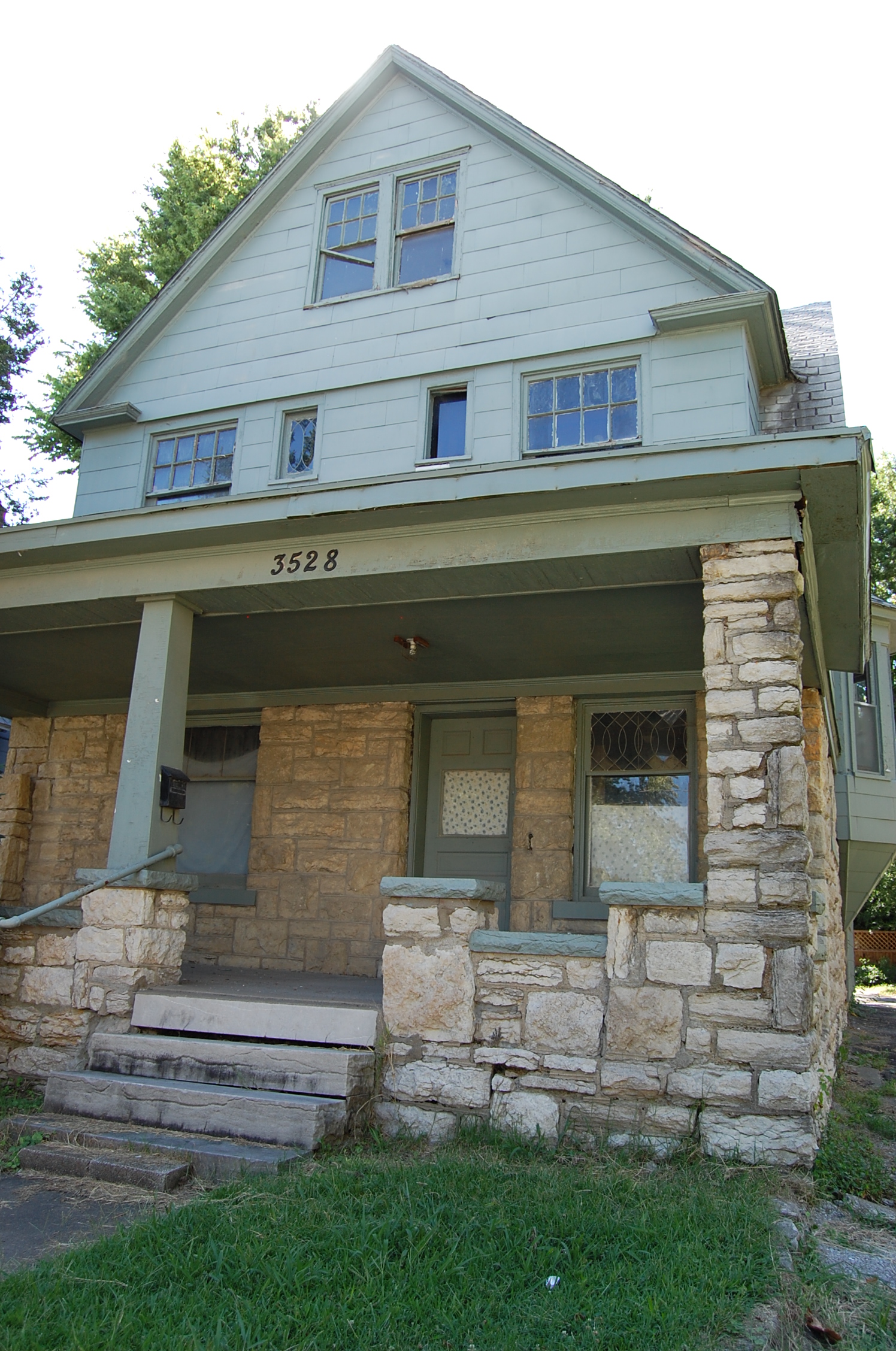 Student: Kevin Schultz, Middleville MI
Type Of Deal: Wholesale
Kevin and his partner acquired this property not through Craigslist, but through their bandit sign campaign, which I will discuss in further detail shortly. Schultz explained that the home was in very bad condition, i.e. water damage from a roof leak and completely non-functional bathrooms. Because of the extensive damages, Shultz and his partner decided this would be a perfect property to wholesale. They posted their offer on Craigslist, found a buyer in a week, and were set to close in 1 month. Unfortunately, a week before closing, their title company discovered a hefty federal tax lien (unpaid income tax) from the seller's deceased husband and would therefore not provide a title commitment. Instead of giving up on the deal, Schultz postponed closing just long enough to consult with his real estate attorney for advice. The attorney found that a federal income tax lien from a deceased spouse should not be attached to the property. The title company agreed and the deal closed one week later.
What You Can Learn From Schultz :
When damages are too extensive, it is sometimes better to abandon your rehab plans and wholesale the property instead.
Don't be afraid to make whatever offer you need to make so that the deal turns a profit. Schultz and his partner thought their bid was a little low, but the seller was distressed and willing to sell just to get the property off his hands.
Schultz's advice: "Just because a title company comes back with an unfavorable finding on a title search doesn't mean that is the end of the story"
Bandit Signs
Bandit signs are an effective marketing strategy because they are cheap to produce and are guaranteed to get people's attention. If you aren't familiar with what exactly a bandit sign is, drive around your neighborhood and notice signs that say, "WE BUY HOUSES IN CASH", or something similar. Any wholesaler who is serious about enjoying a steady deal flow needs to consistently deploy bandit signs all over their city. Why? Because they work. Make sure that you are strategic about your font, verbiage, and color choices, along with the location of each sign. The next step is to wait for your phone to start ringing off the hook.
Student: Paul Clothier, Richmond VA
Type Of Deal: Wholesale
Clothier obtained this property through his first ever bandit sign marketing campaign. The seller contacted Clothier after noticing his bandit sign. Unfortunately, the seller inherited the home after her uncle passed away and could no longer keep up with the three mortgages that were on the property. Clothier put the property under contract with no money down, found an investor who was interested in rehabbing the property, and finally executed an assignment of contract. How did Clothier find this investor? Through the same bandit sign marketing campaign. The investor called Clothier awhile back – after passing one of his signs – explained that he was interested in doing his first rehab, and asked Clothier if he had any properties. Clothier added the investor to his buyers list and called him one he put his property under contract.
What You Can Learn From Clothier :
Bandit signs will not only help you find properties, but also investors who you can add to your rolodex for future deals.
Building up a solid buyers list is the key to closing deals quickly and with little complications.
Student: Jeff Anderson, Midlothian VA
Type Of Deal: Wholesale
Anderson found this deal, a condo he planned to wholesale, through his bandit marketing sign campaign. He explained that the particular sign that caught the seller's attention was one placed by his marketing intern in a busy intersection in downtown area. The seller had unfortunately lost her husband and brother and was therefore motivated to sell in order to pay off medical bills. Anderson and his team marketed the deal with Realeflow, FortuneBuilders' affiliate real estate software program, and also advertised it out to buyers at their local REI club. Anderson received multiple offers within days and ended up going with a local investor.
What You Can Learn From Anderson :
The more crowded the area where you place your bandit sign, the more people get the chance to see it.
Working with motivated sellers allows you to make a lower offer and ensures that the deal will close quickly.
Becoming a member of your local REI club not only gives you the opportunity to meet like minded individuals who might be able to give you advice, but also allows you to meet potential buyers and sellers.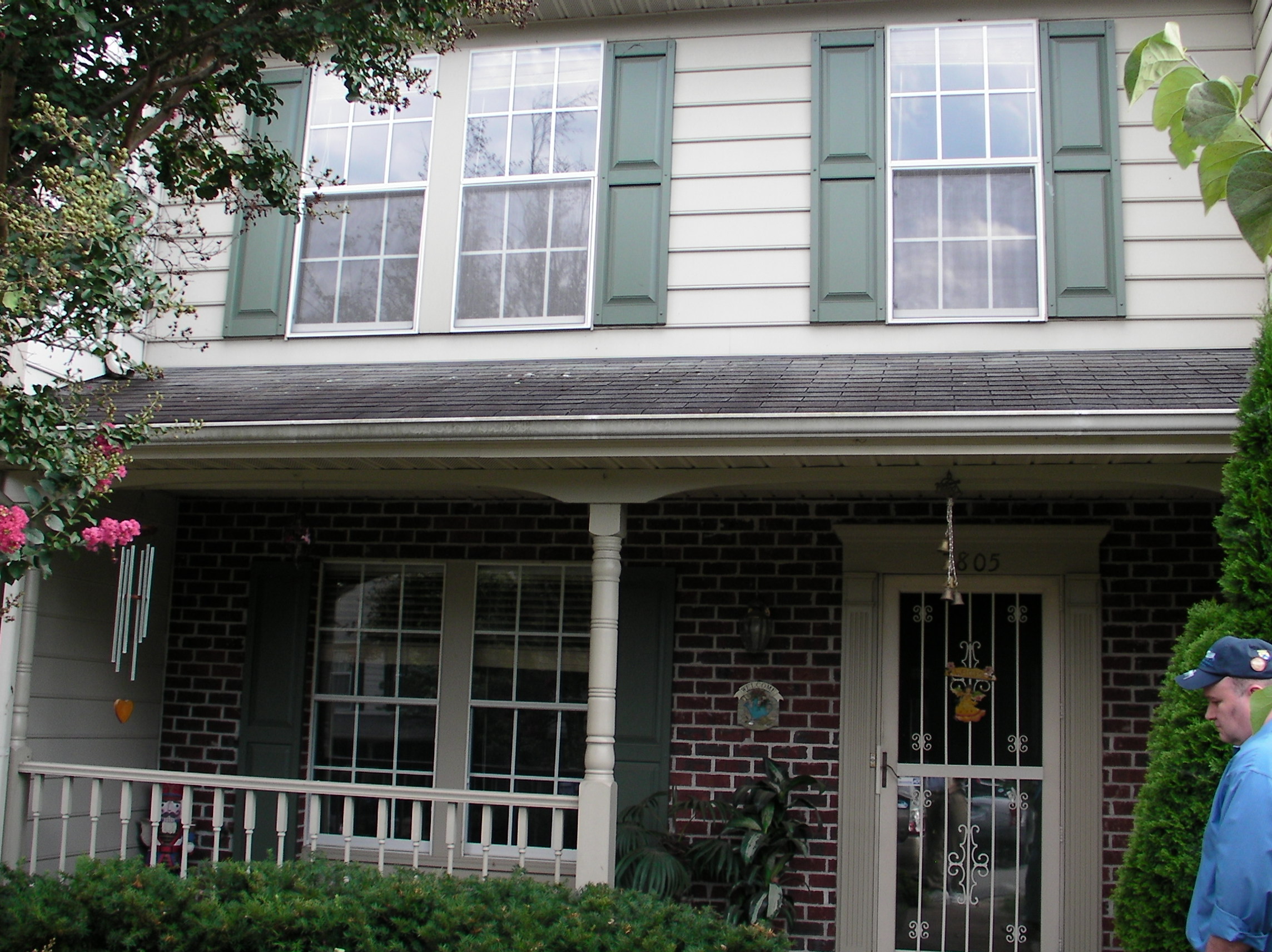 Networking
Networking is arguably the most important thing any real estate investor can do to advance his or her career. If you are the type of person who considers networking events one of life's necessary evils, trust me, you are not alone. There are the outgoing socialites who dream about the next time they are in a situation that revolves around them, but for most, networking leads to uncomfortable small talk and awkward silences. Unfortunately, however, networking is a crucial part of the real estate industry – and any business for that matter – so strengthening your in-person communication skills should be a top priority. Whether you join a local REI club or attend an industry event, be sure to hand out your business card – collect a few as well – and prepare your pitch. You will never regret networking.
Student: Valerie Hoffpauir, Manvel TX
Type Of Deal: Rehab
"Networking really pays off!", Hoffpauir exclaimed when describing this deal. A friend of Hoffpauir and her partner knew a woman who needed to sell her house as quickly as possible in order to care for her ailing father. This is another example where working with a motivated seller brings big results. Hoffpauir and her partner offered to purchase the home "as-is" and move the seller's belongings to another town because she was disabled. The seller was so appreciative of Hoffpauir's generosity that she sold the property for a great deal. Hoffpauir gutted the home completely along with updating the landscaping. She listed the house on the MLS and received an offer the same day.
What You Can Learn From Hoffpauir :
Network with everyone you know – which includes friends, family, and neighbors – not just members of your local REI club or at a networking event. You never know who is going to help you find your next deal.
If you give you include an added bonus in your offer, like the Hoffpauirs did with moving the seller's belongings free of charge, you are more likely to get a better deal.
Student: Keith Fiskum, Raleigh NC
Type Of Deal: Rehab
"This property is a great example of networking" Fiskum stated when he explained the process he took to acquire this property. A realtor that Fiskum met at a networking event had a pocket listing that his client needed to move fast. A pocket listing is a real estate industry term which signifies a property where a broker holds a signed listing agreement (or contract) with the seller; however, has yet to adervise the property. Fiskum updated two bathrooms, refinished the floors, repainted both the interior and exterior, and installed new kitchen appliances. He completed the job in two weeks, listed the finished project on the MLS, received multiple offers, and accepted the highest bid within a week.
What You Can Learn From Fiskum :
Fiskum's advice: "Sometimes it's okay to take on smaller projects especially if the cash-on-cash returns are great!"
Don't ever stop expanding your network because you never know when an agent or investor might have a hidden gem waiting for you.
If a seller needs to move fast, their listing price will likely be lower therefore giving you the opportunity to pay cash.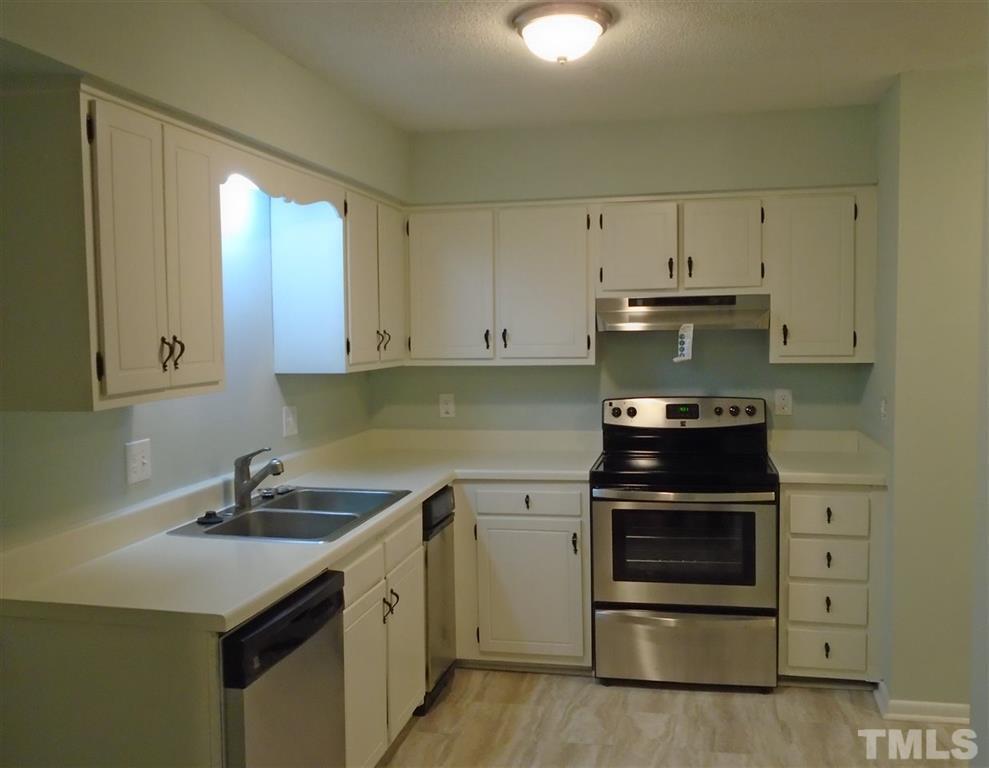 Direct Mail
Launching a direct mail marketing campaign is one of the most effective ways to acquire deals and expand your network. 59 percent of customers find print marketing to the the most trustworthy type of marketing and 40 percent of consumers try new businesses after receiving direct mail. Seasoned investors who have sufficient capital are the ones who typically take advantage of direct mail marketing because it can be a costly strategy. However, when you start to reap the rewards, you will be thankful you decided to invest in such a campaign. Start small by going to door-to-door in your local market and then expand your reach by sending out mail to targeted lists.
Student: Josh Hastings, Roseville CA
Type Of Deal: Rehab
Hastings and his partner found this property from a high equity non-owner occupied direct mail campaign. They did not receive a call until their third touch of mail but were eventually contacted by a woman who was finally ready to sell her property that sat vacant for two years. Hastings visited the property to put in his bid and offered less than what the seller initially asked for. The seller said she was going to have to mull over his offer and as Hastings was walking back to his car he said, "I had one of those moments where I felt like I was making a HUGE mistake and I had a put in my stomach." Hastings ended up turning around and offered a little more. The seller was visibly much happier, Hastings explained, so he closed the deal, made minimal repairs on the property – which included installing lights, a new smoke detector, and changing the locks – listed the home on the MLS, and found a buyer in two weeks.
What You Can Learn From Hastings:
It usually takes more than one round of sending mail before you start getting calls.
The more specific you get with your direct mail campaign, the more serious the buyers and sellers who contact you will be.
Sometimes you have to listen to your gut!
Student: Michael Borger, San Diego CA
Type Of Deal: Rehab
Borger found this deal from a simple direct mailing campaign to vacant property owners. The property was apparently owned by a company who utilized it as a company retreat spot. However, the company no longer used it enough to justify maintaining it. Borger negotiated with company for a few months and finally agreed on a price. Borger gave the property a brand new kitchen, flooring, and other cosmetic upgrades. The property was in a great location, Honolulu Hawaii, and therefore sold quickly for a great profit.
What You Can Learn From Borger:
Novice investors should start with a simple direct mail campaign like Borger did when choosing to target vacant property owners.
Borger's advice: "Stay on top of your contractor." Contractors tend to drag their feet as the job gets closer to completion, so Borger had to pay a little extra in holding costs.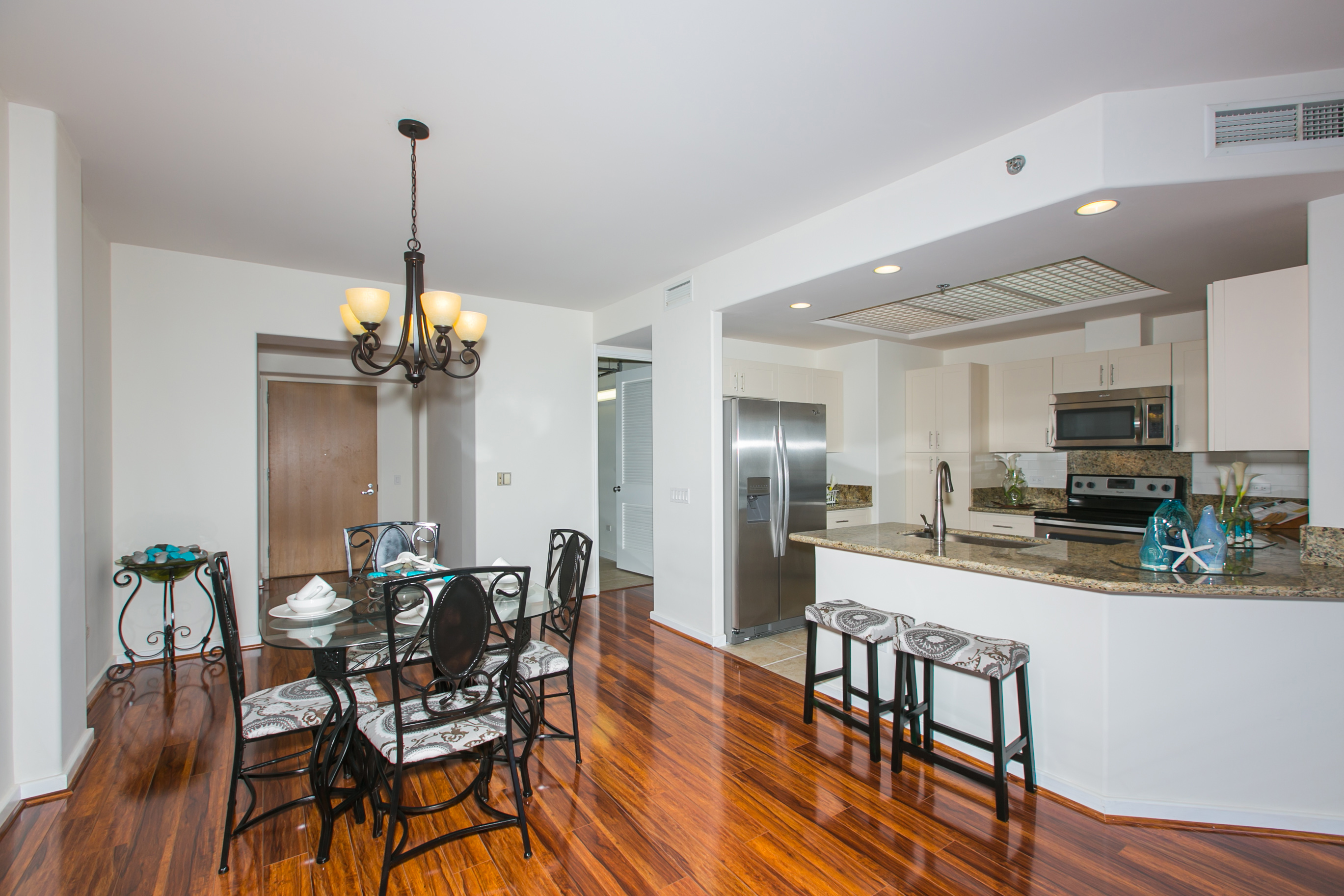 MLS/Working With A Realtor
Finding properties on the MLS is one of the least risky strategies investors can use to find deals. Properties that are listed on the MLS aren't trying to hide any damages or trick people into purchasing dilapidated properties. Likewise, working with a realtor is beneficial because they are experts in their local market and can act as advisors throughout the process of any deal. Often times, contracts and other legal affairs can get complicated and messy, and realtors can be there bridge the gap between multiple parties.
Student: Dominic Cretella, East Haven CT
Type Of Deal: Rehab
Cretella and his partner did a simple search on the MLS to secure this deal and ended up offer the full asking price. The MLS provides reliable numbers when it comes to comps, and Cretella and his partner were confident that the comps in the area were enough to support a realistic ARV (after repair value). After performing a fairly extensive rehab, Cretella posted to house to Zillow and advertised the Zillow link all over him and his partner's facebook pages. Cretella explained that he paid Facebook $7 per day for five days to promote the link. They hosted several open houses and ended up finding a buyer right before Christmas. From start to finish, the deal took Cretella four months.
What You Can Learn From Cretella :
The MLS is reliable and one of the best resource for checking comps
Utilizing personal social media channels is a cheap and effective way to get the word out there about your property. Be sure to include quality photos in your post.
Cretella's advice: "Don't be afraid! Study and learn the FortuneBuilders Systems and USE them!"
Student: Jonathan Perez, Woodland Hills CA
Type Of Deal: Rehab
Perez and his partner have a great relationship with their realtor who they met through effective networking. Perez's realtor found them a property – what would be their fourth rehab deal – that met their needs and Perez made an offer right away. The seller ended up accepting their offer over competing ones because she was a 90 year old former dancer who was excited that Perez was purchasing the home. (Both Perez and his partner are professional dancers) Perez and his partner executed a complete remodel which included removing a load bearing wall in order to create an open floor plan. Perez held several open houses for the property and ended up selling to a newlywed couple who appreciated the quality of materials used in the home.
What You Can Learn From Perez:
If you are working with a realtor whom you have a relationship with, they are aware of your needs and know what qualities you are looking for in a property.
Realtors can help you draft a stellar offer letter that highlights personal traits that might appeal to the seller. Like Perez and the seller's mutual love of dance.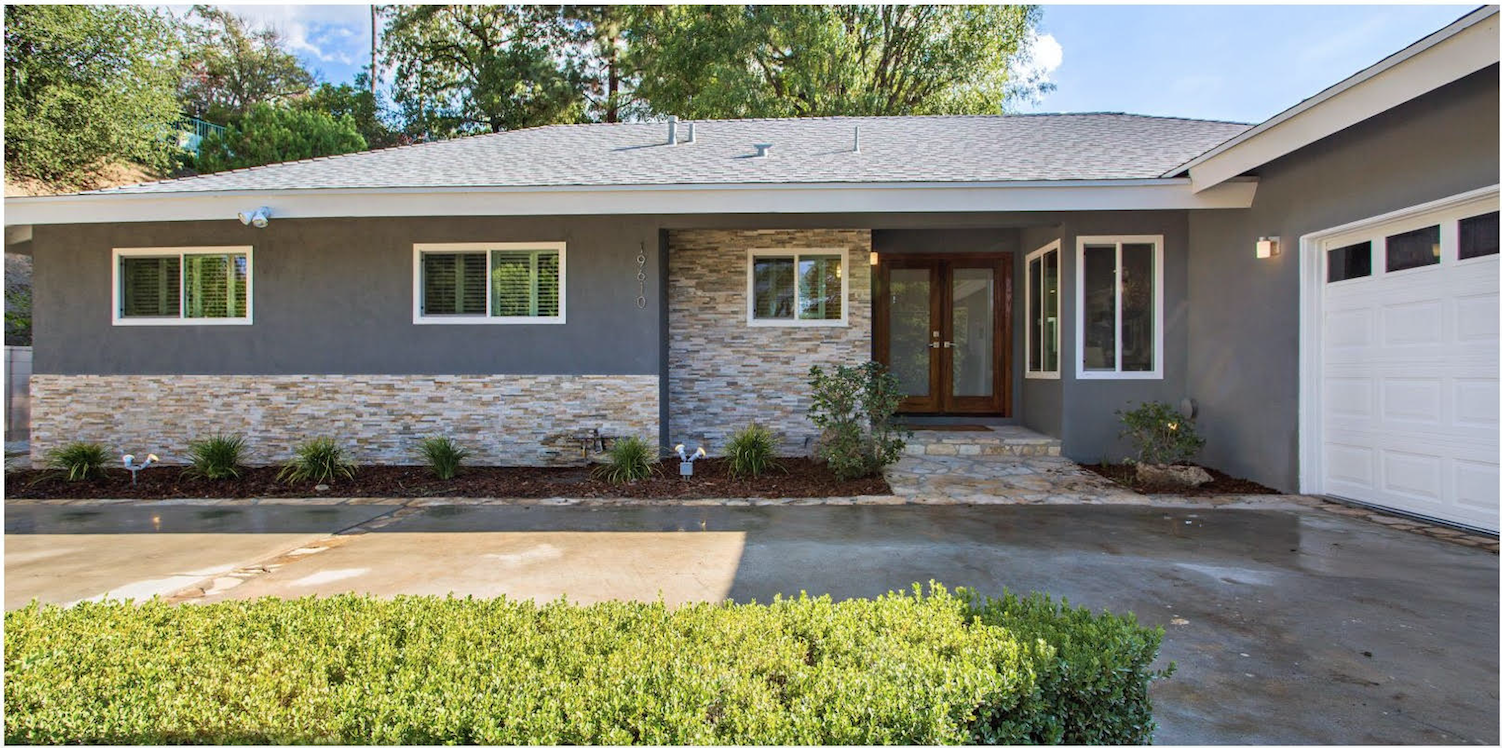 There are many avenues FortuneBuilders students – and any investor for that matter – can take to find leads and sell their properties. Try them all, determine your preference and what strategy works best for you, and become a marketing genius!