Key Takeaways
A summer home maintenance checklist is a great way to prevent issues in the long run and keep your property in good condition.
Summer checklist home maintenance is crucial for both passive income investors and homeowners.
Use the changing seasons as time to survey the condition of your property and act accordingly.
---
Whether you are gearing up to host a backyard barbecue or you simply need to perform seasonal maintenance, a summer home maintenance checklist is essential for all property owners. There are several tasks property owners will want to complete as the weather warms up, such as roof and gutter cleaning or yard maintenance. A checklist can help reduce your stress levels and make sure your property is in excellent condition for the summer. Perhaps even more importantly, the right projects could even help boost your property value. Keep reading for summer home maintenance tips and tricks for passive income investors and homeowners alike.
Summer Maintenance Tips For Passive Income Investors
Summer marks the start of warmer weather and more time spent outdoors, but for landlords and property managers summer can mean increased maintenance requests. From air conditioner repairs to maintaining outdoor common areas, there are several areas passive income investors should be ready to keep an eye on as summer approaches. If you prepare for the season change and conduct regular property maintenance using a summer maintenance checklist, you can help avoid any problems during your vacation months. Here are a few tips to get you started:
Beat The Heat: As the weather warms up, tenants will be relying more and more on air conditioning units. During this time, it is crucial to service AC units, stay on top of maintenance requests, and turn to a repair service you can trust.

Get Ready To Grill: If your property has a shared outdoor space, such as a grilling area, be ready to perform routine maintenance here. You will want to make sure all grills are in safe and working condition.

Enforce Patio Rules: With the Fourth of July right around the corner, it may be a good time to remind tenants of the rules regarding fireworks and similar items. An email the week before a holiday can save you a lot of stress when it comes to maintaining community safety standards.

Keep It Quiet: Summer is a great time for outdoor parties and hanging out, but not if your inbox is flooded with noise complaints. Be sure you have a protocol in place for handling noise violations before they come in.

Sink Or Swim: If your property has a pool, summer is a key time to perform regular maintenance. Make sure the pool remains clean and pool rules are visible throughout the space.

Prepare For Pests: No summer home maintenance checklist is complete without a reminder to monitor for pests. Make sure you are taking proper care to spray for bugs if necessary, and keep yards and entryways clear of debris.

Turn Over A New Leaf: Summer means plants are in full bloom, so plan your landscaping accordingly. As a landlord you should be ready to perform routine lawn maintenance to ensure the outdoor areas of your property look as nice as possible.
---
[Thinking of flipping a house? Download "The Real Estate Rehabber's Essential Contract Pack" for FREE ]
---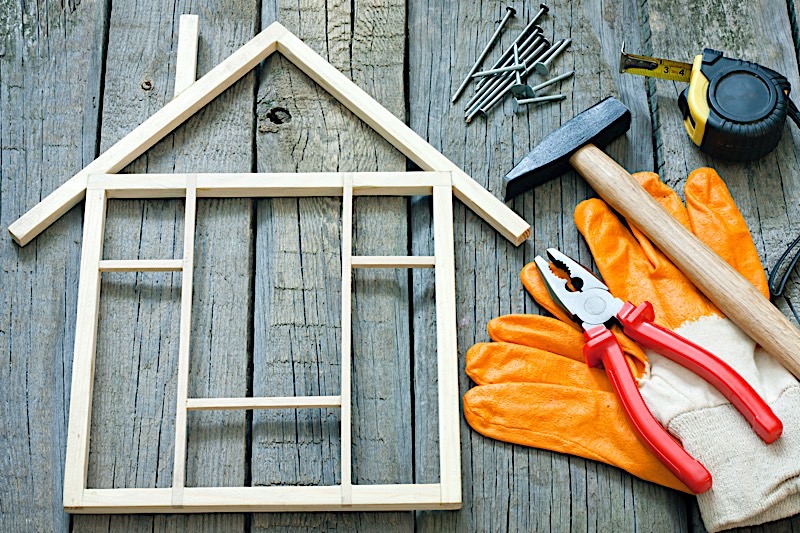 Homeowner Summer Checklist
As a homeowner, it is essential to conduct regular maintenance checks to ensure your property remains in good condition. Having a summer home maintenance checklist can help you prepare your property and your budget for any repairs that will need to be done during this time. By using an outline, you can determine in advance what projects you can do yourself and when it's time to call in the pros. We put together some summer home tips to help keep you on track, so you can spend your time enjoying summer instead of dreading it.
Repair And Repaint: A simple way to boost your curb appeal during the summer months is to keep an eye out for any paint chips on your home's exterior or porch. Be ready to repaint as needed to keep your home looking its best.

Stay Cool: There is nothing worse than a hot summer day and a broken air conditioner. Service your AC unit before the summer gets going and keep an eye on it to avoid any miserable summer days.

Clean The Dryer Vent: This is a crucial task for any summer home maintenance checklist. Make sure to clean out any lint or dust in your dryer vents to avoid safety concerns.

Mind The Roof: Be sure to check your roof for missing shingles or any spots that may need to repaired. By taking the time to do regular maintenance on your roof you can help avoid the cost of replacing the entire thing down the road.

Prep The Pool: Chances are your pool hasn't been in tip top condition since last summer, so take this time to clean and repair as needed. Pool maintenance is key if you want to spend the hottest days of the year outside.

Make Sure The Grass Is Greener: Summer means spending more time outdoors, and that means for eyes on your yard. Regular lawn care is essential during the summer months so use cooler mornings to your advantage and take care of the landscaping.

Check The Gutters: It is crucial to check your gutters before the start of fall, especially if you live somewhere with a lot of foliage. This can be a great item for your end of summer home maintenance tasks.

Sound The Alarms: Take the time to test your smoke alarms and carbon monoxide detectors, and replace the batteries as needed. This simple task will take you less than fifteen minutes, but the payoff is immeasurable.

Treat Your Windows: Clean the interior and exterior of your windows and invest in sun blocking window treatments. Adding in the right window treatments can be energy efficient and aesthetically pleasing.

Monitor For Bugs: People aren't the only ones who enjoy warmer weather, summer can also mean the onset of more pesky insects and pests. Pay careful attention to your property and make sure to avoid any debris pile ups during regular lawn maintenance.

Pressure Wash Your Porch: This step may not be necessary for all homeowners, but one of the best ways to improve your home's exterior is to make sure all porches and decks are freshly cleaned and painted during the summer time.

Vacuum Air Vents: Take the time to clean out any air vents in your home, such as your bathroom fans and kitchen ventilation systems. You can simply remove the coverings and vacuum out the dust. This will improve room circulation and noise levels.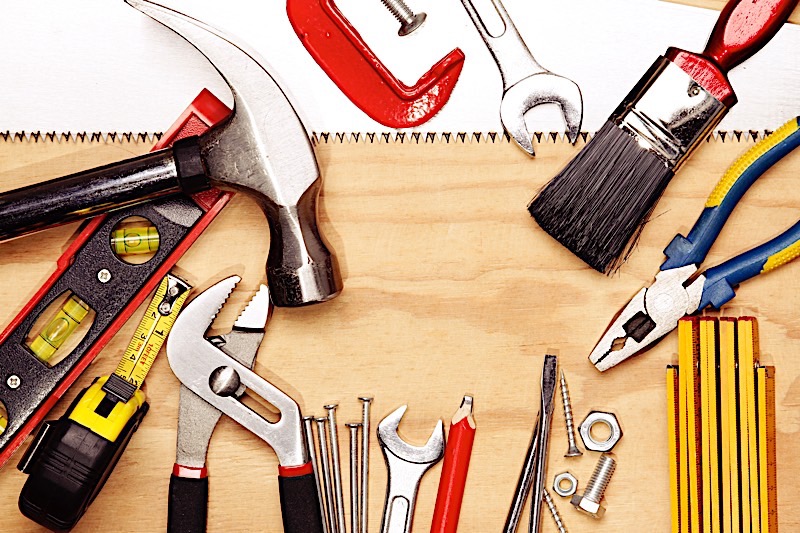 Conducting regular maintenance is essential no matter what type of property you own. By performing regular maintenance you can help ensure your property remains in good condition, and you might even boost the value of the property while you're at it. Be sure to keep a summer home maintenance checklist handy as the seasons change. Knowing what projects to look for can help make sure the weather is the only reason you're sweating this summer.
Which summer maintenance items did you find the most helpful? Share in the comments below.