With the dog days of summer finally behind us, it's time to review the top summer pool trends of 2016. As most homeowners know, the value of owning a swimming pool doesn't translate to a noticeable return on investment (it does in these cities), but rather the enjoyment of its daily use: taking a refreshing dip on a hot summer day, poolside parties with family and friends, and the various health benefits associated with swimming. If for nothing else, an inspired pool layout has the ability to produce a remarkable setting for homeowners, as well as an unforgettable experience for guests.
That said, the days of cookie-cutter swimming pools are long gone. While owning a pool may be a luxury for some, and a necessity for others, the demand for imaginative pool designs continues to overrun the real estate industry, as more and more homeowners are looking to take their pool game to the next level. The following is a guide to the summer pool trends of 2016 that will leave everyone saying wow:
The Hottest Summer Pool Trends Of 2016
1. Infinity Pool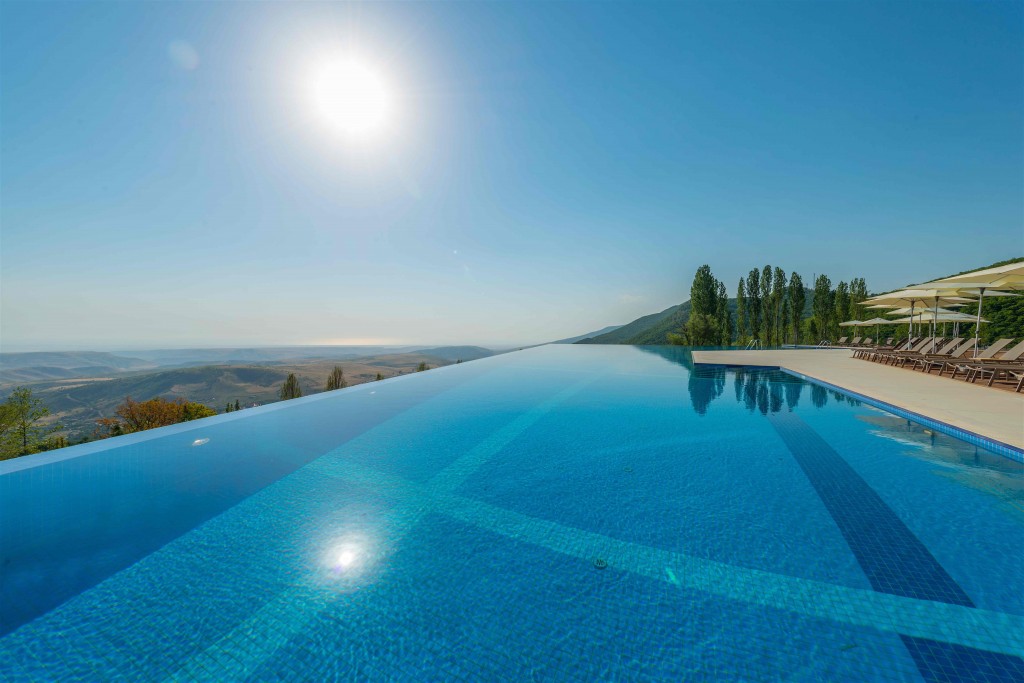 For those looking to recreate their summer vacation in their own backyard, an infinity pool is definitely the way to go. As one of this year's hottest summer pool trends, an infinity pool (commonly referred to as negative edge, zero edge, and knife-edge) is a swimming pool positioned to appear as if it were merging into the surrounding landscape, or extending to "infinity." It should be noted, however, that there are slight differences between an infinity pool versus zero edge.
"In pool design-speak there is very little difference between the types of details. The main difference between an infinity-style or zero-edge pool is whether the water is going down into a gutter that is open, or if it's a slot overflow out near a deck," Greg Boruff, associate designer at Escondido-based Questar Pools, tells the Los Angeles Times.
The way this summer pool trend works is simple: an infinity pool essentially forces water to spill over all sides–rather than just one edge, and this overflow produces a mirror-like effect. The pool's vanishing edge creates the optical-illusion that swimmers are near the edge of a waterfall, producing a modern aesthetic that will impress guests. For all intents and purposes, the popularity of infinity pools should continue to carry on for years to come.
2. Pool With Recessed Lounge Area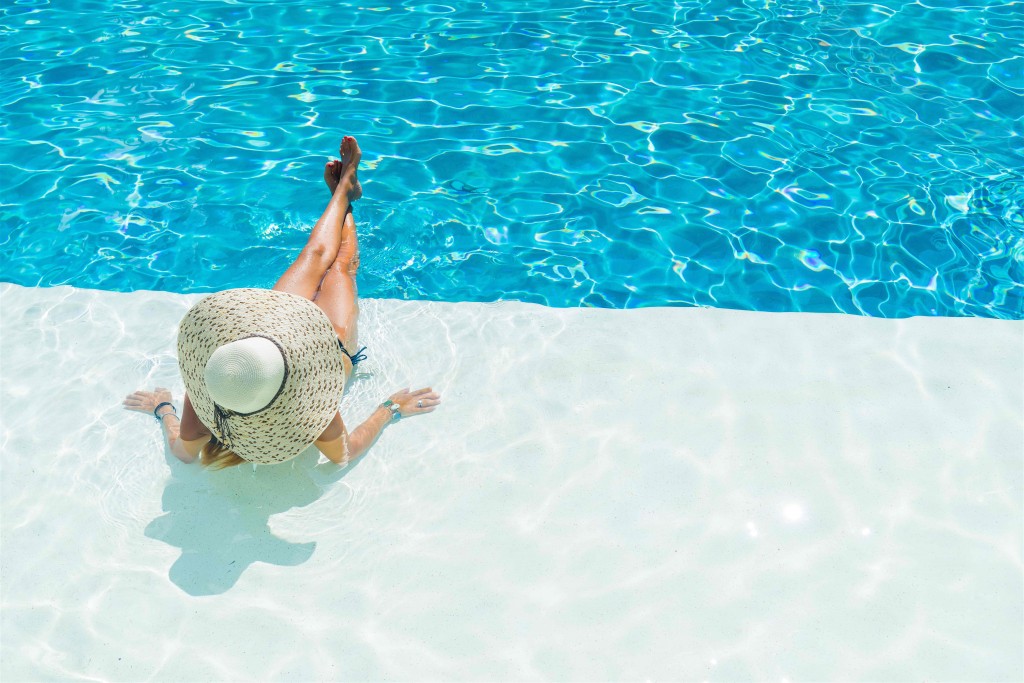 For those seeking serenity, or just wanting to enjoy the pool without getting wet, another popular summer pool idea is adding a recessed lounge area. This summer pool trend of 2016 is ultra chic, as it fuses the concept of an inviting sitting area incased in the body of a swimming pool, creating a visually appealing situation where friends can sit and talk in a dry area, while others swim.
Typically speaking, this summer pool trend consists of an in-pool seating area, usually constructed on the shallow side, with the sole purpose of providing a water-resistant lounging area. Often referred to as a "tanning ledge" or "Baja shelf," this layout features the ability for homeowners to lounge in the water without being completely submerged. For homeowners seeking summer pool trends aimed at sunbathing in style, a recessed lounge area is the way to go. At the very least, your pool will become a central component of fun all summer long.
3. Swim-Up Bar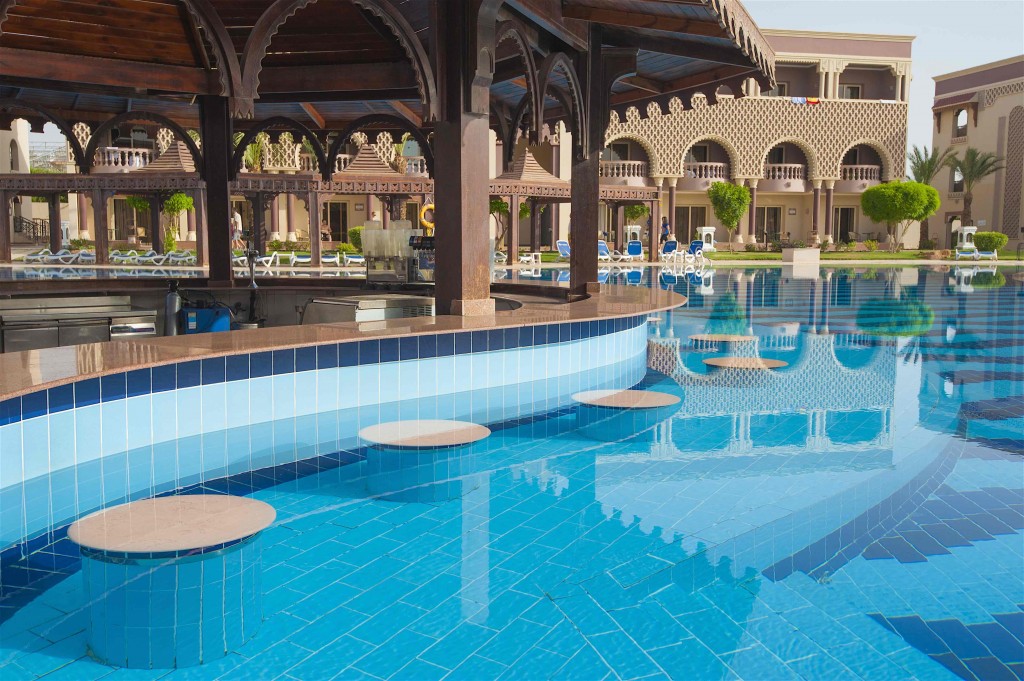 A swim-up bar is without a doubt one of the must-have summer pool trends of 2016. For those looking to recreate resort-style living, the swim-up bar is perfect for entertaining guests or simply relaxing poolside with a few drinks. This summer pool idea generally includes underwater bar stools and is typically built near the shallow end of a pool, which means special precautions should be considered when installing.
"The seat should be designed and built at a height that is comfortable for sitting and allows the person to remain partially submerged in the water," said Drew Sivgals of AMS Landscape Design Studios, a general contracting business based in Newport Beach. He also mentions the counter should provide sufficient leg work when constructing a swim-up bar.
All in all, a swim-up bars continue to be one of the most in demand pool trends every year, especially during the summer months.
4. Natural Swimming Pools — "Chemical Free"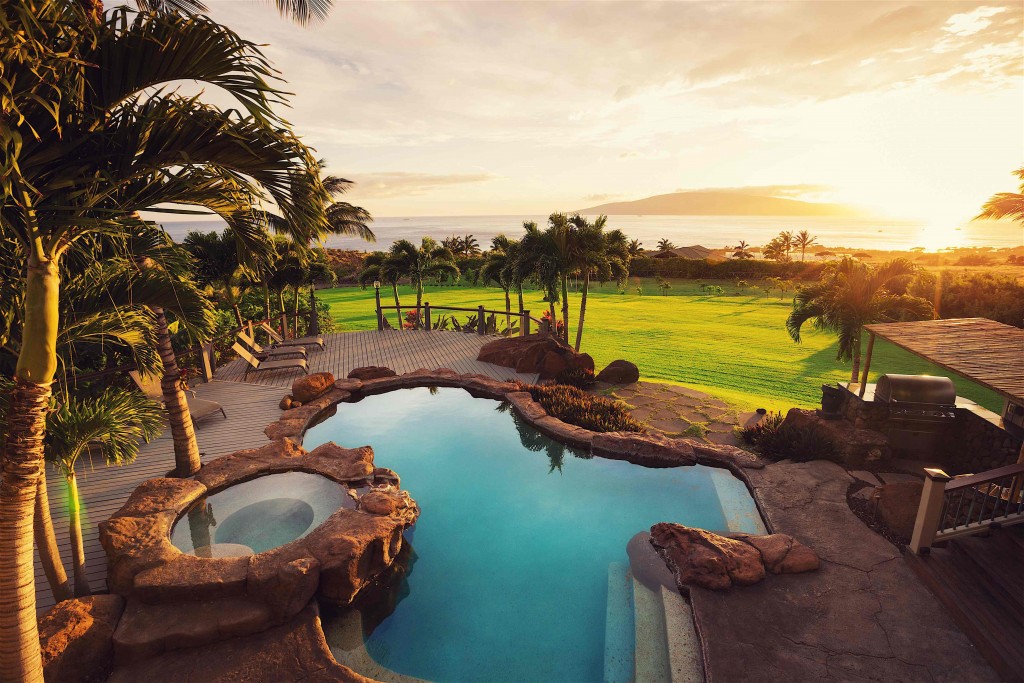 One major deterrent for owning a pool has always been the maintenance aspect. In addition to upkeep, many homeowners have grown tired of the regular costs associated with maintaining it, as well as the harsh chemicals used to treat it. In recent years, however, the trend has shifted to more of an eco-friendly approach.
Natural swimming pools, or "chemical-free pools," have slowly become one of the hottest summer pool trends of 2016. The concept, which first began in Europe in the mid 80s, utilizes plants and other biofilters instead of chemicals to keep the water clean. It's a unique process that involves using bacteria, microorganisms, and aquatic plants to effectively filter the pool water without the use of salt, chlorine, or other chemicals, helping to provide a number of health and cost benefits in the process.
5. Automated Pool Covering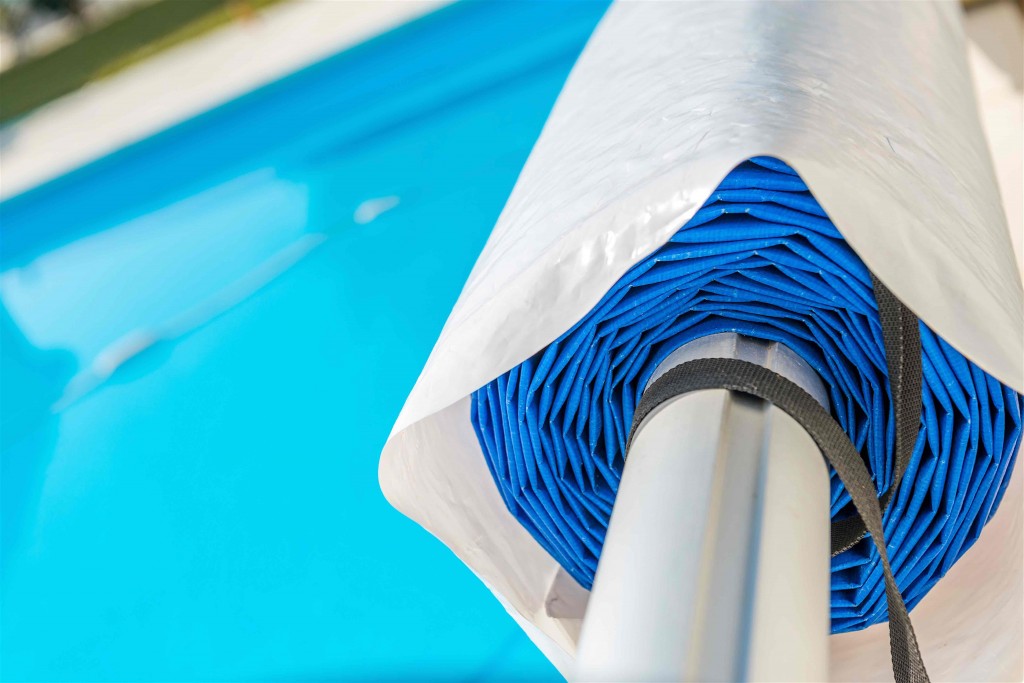 Pool coverings of yesterday have generally consisted of large, unattractive tarps that blanket a pool when not in use. This list of the top summer pool trends wouldn't be complete without mentioning the rise of automated pool coverings–a sleeker, more efficient, and energy conservative pool covering for the 21st century. These disappearing coverings (which are generally opened and closed with the assistance of a built-in motorized roller via remote control) are quickly becoming the standard in the pool industry. This summer pool trend will not only save energy and reduce evaporation, but make an impression on your guests as well.
With the end of summer near, and the fall selling season quickly approaching, the latest summer pool trends of 2016 are a combination of opulent desires and updated efficiencies. These swanky pool ideas can be used by homeowners to not only enhance the appearance of their pool, but the functionality of it as well. That said, the above mentioned pool ideas are guaranteed to make everyone say — wow!