Key Takeaways
Conducting a proper tenant background check is instrumental in mitigating risk and maximizing rental property profits.
A thorough tenant credit and background check should be completed before committing to a prospective renter.
Understanding how to run a background check on a tenant is necessary for maintaining a long-term buy and hold property.
---
Today's most profitable rental property portfolios are the result of meticulous due diligence, countless hours of research, hard work and foresight. A truly profitable rental property, at the very least, is contingent on several variables coming together and working synergistically on behalf of an investor. It is worth noting, however, that there is a single variable that trumps all others: the tenants themselves. If for nothing else, a rental property is only as good as the tenants that reside in it. It is entirely possible for tenants to turn a good rental property into a great one, and vice versa. Therefore, rental property investors need to pay special considerations to those they intend to let live in their properties. More importantly, however, they need to implement an exhaustive tenant background check––one that will simultaneously award peace of mind and mitigate risk.
What Can A Tenant Background Check Tell You?
Rental properties, or at least their ability to award savvy investors with reliable income, are only as dependable as the tenants living in them. The importance of tenants, for that matter, can't be overestimated. Truly great tenants can turn a good rental property into a great one. Poor tenants, on the other hand, are perfectly capable of ruining the prospects of even profitable assets. It is, therefore, in the best interest of today's passive income investors to vet those they intend to live in their homes accordingly. In doing so, investors may simultaneously mitigate risk while avoiding the headaches that have become synonymous with poor tenants. To that end, a proper background check should help investors vet their tenants accordingly, and help them pick the best renters for their property.
There are, of course, certain qualities––both tangible and intangible––landlords may not discriminate against. State laws prohibit landlords from discriminating against tenants based on race, religion, and gender––among other things (and rightfully so). However, there are certain aspects of a background check that may reveal red flags, each of which you need to pay special considerations to.
The items included on a typical tenant background check include, but are not limited to:
Criminal Records
Credit Reports
Proof Of Income
Previous Landlord References
Eviction History
Employment History
Information gleaned from a tenant credit and background check could prove invaluable. At the very least, the resulting information will help investors make an informed decision as to who will occupy their property. Of course, in order to vet tenants accordingly, investors must follow the appropriate steps.
---
[ Thinking of buying a rental property? Get a FREE downloadable copy of our "Essential Contract Pack For Cashflow Real Estate Investors" ]
---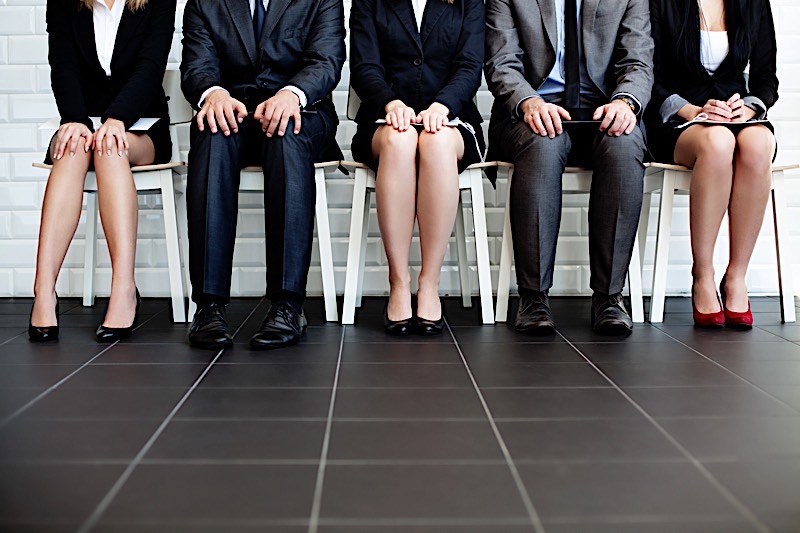 How To Run A Background Check On A Tenant
Even the best tenant background check isn't guaranteed to catch every red flag. Nonetheless, it's important for investors to know how to screen renters. A simple tenant background and credit check will oftentimes reveal everything there is to know about a pending applicant, which awards investors the greatest asset of them all: peace of mind. For detailed information on how to run a tenant background check of your own, please refer to the following:
Step One: Gather Information
The best background check for landlords begins with gathering the appropriate information. After all, how can you expect to run a tenant background check without the necessary criteria? Here's how you go about gathering the information you need to run a background check on tenant applicants:
Require Tenants To Complete An Application: First and foremost, you'll need to acquire a legitimate rental application. If you don't have one already, you should be able to get one at your local real estate association, or even with a quick search online. Not surprisingly, the application should furnish investors with all of the necessary information they will need to conduct a thorough tenant background check. More importantly, however, the application should ask several important questions that have become ubiquitous with background checks. Personal information, personal references, banking and credit inquiries, proof of income and past living arrangements are just some of the topics the application should touch on. Once you are certain you have an application that asks all the right questions, request each applicant to fill it out.

Request Credit Report Authorization: In order to legally gather the impending applicant's credit information, investors must ask for permission to run a credit check. In fact, the Fair Credit Reporting Act (FCRA) requires landlords to ask for permission to run such a credit check, so be sure to have a completed credit report authorization form before obtaining an applicant's credit report.

Interview The Applicant: I highly recommend conducting your own interview. If for nothing else, the applicant is someone that you'll deal with on a regular basis, whether it's collecting rent or discussing maintenance concerns. You will want to make sure you have a good idea of who your income will depend on.
Step Two: Execute The Appropriate Checks
Once you have collected the necessary information, you may proceed to run the tenant credit and background check. Here's how:
Obtain Credit Report: Use one of the major credit reporting bureaus (Experian or Equifax) to run a credit report check. In doing so, you'll be given insight into an applicant's ability to remain financially reliable and stable. More importantly, you should be able to identify any reason their financial situation may be a cause for concern. It is worth noting, however, that you must send an applicant an "adverse action" letter if you deny them because of any negative information on their credit report. The letter needs to inform them of three things: the reason you rejected them, the name and address of the agency responsible for identifying the negative information, and the applicant's right to obtain a copy of the report.

Pull A Background Check: Use a verified tenant screening company to run a background check on the applicant. Verified background checks will shed some light on an applicant's criminal record, rental history, and much more. A tenant background check will help you find those that have demonstrated a propensity for being good renters. According to the aforementioned FCRA, the background check must be done by an approved Consumer Reporting Agency. Contact the Consumer Finance Protection Bureau for a list of agencies you may choose from––just be prepared to pay a small fee.

Talk To The Applicant's Employer: Using the information provided on the original application, proceed to contact the applicant's employer on record. In doing so, make sure you confirm both the employment status of the individual and their stated income.

Talk To The Applicant's Previous Landlords: Previous landlords may serve as the best source of information for anyone looking to run a tenant background check. If for nothing else, previous landlords can offer first-hand accounts of how he applicant was to work with. Ask questions that will give insight into how good of a renter they will be. This is your chance to learn if they paid rent on time, how they treated the property, and whether or not they were easy to work with.

Follow Up With Personal References: Do not forget to consult with the personal references on the initial application. While often biased, personal references can award inquisitive landlords with some good information. The right questions could very easily tell investors about their character, demeanor and manners––all of which are important takeaways.
Tenant Background Check Summary
Ensuring your rental properties are inhabited by the best tenants is of the utmost importance, and nothing grants today's investors with more peace of mind than a proper tenant background check. Understanding not only how to screen renters, but also translating the findings into actionable steps, will go a long way in placing the right renters in your homes. Then, and only then, will a rental property become a truly great investment.
Do you know how to run a background check on tenant applicants? Better yet, is there a tenant credit and background check process you would prefer over what we discussed above? We would like to hear your thoughts on the topic in the comments below.