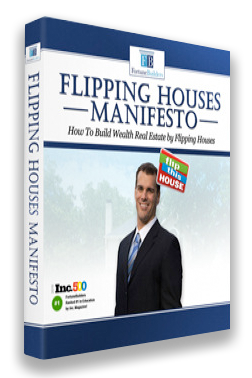 Check Your Email for a Special Bonus!
As a special BONUS for becoming part of the FortuneBuilders Network you've received a FREE copy of Than Merrill's best-selling "Flipping Houses Start-Up Guide" (a $49.99 value)! BUT, before we can send it to you we first need you to confirm we have your permission to do so.
Check your email inbox right now and look for an email with the subject line:
"FortuneBuilders.com: Welcome! Please confirm your request for Than Merrill's E-Book"
Then click on the confirmation link inside that email for instant access to download your E-Book!
To Kick Things Off, We Have Some Videos For You To Watch…
For Beginner Investors, Check Out:
How To Find & Stalk REO Realtors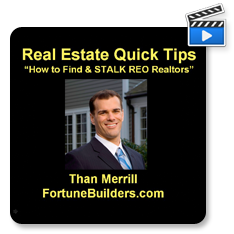 For More Advanced Investors, Check Out:
Creating The Ideal 5 Person Real Estate Company