You may have heard of robo-advisors but aren't sure what they are or how to use them. robo advisors are a kind of automated online investment advisor. The technology is mainly used in the wealth management and financial planning sectors, but other industries can use them as well.
If you are in need of automated investing, you might want to start looking into robo advisors. If using a robo advisor interest you but you aren't sure which one to choose, this guide help go over some tips to help you determine the best robo-advisor for you.
---
[ Want to learn what Active vs. Passive Income looks like for stock investors like you? Find out how you can take advantage of Passive Stock Investing in our FREE webinar! ]
---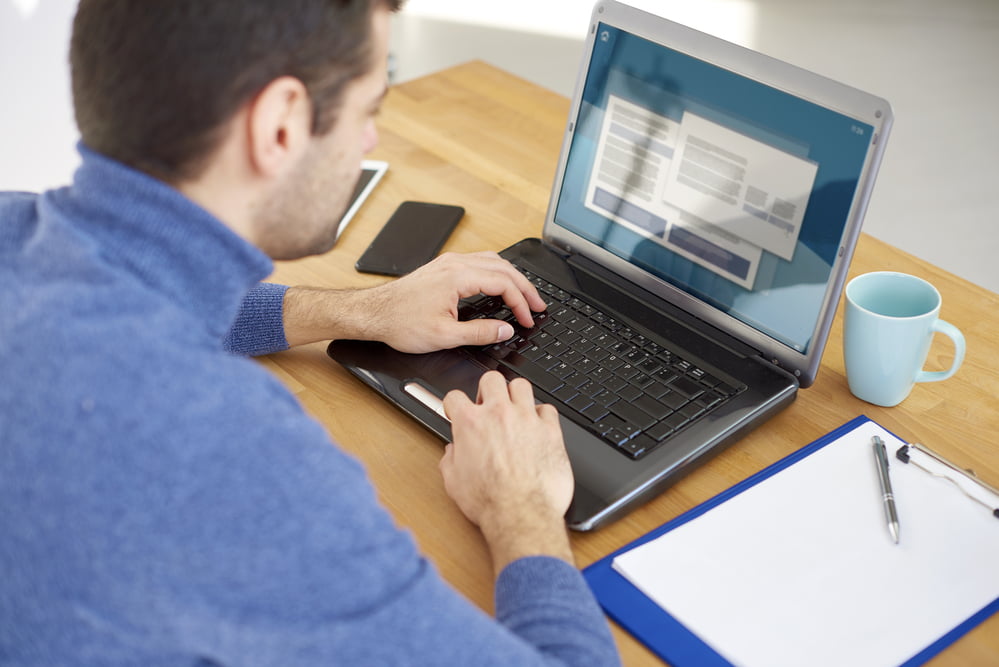 1. Betterment
Betterment is one of the largest robo advisors. There are two different tiers of service which are offered at a better price than some of the other robo advisor companies out there. Which tier you choose will mostly depend on whether you also want to use human advisors or not.
No matter what version you choose, you will get features like:
Investing

Cash management

Tax loss harvesting

Rebalancing
Many people agree that one of the main ways Betterment stands out is through the two plans it offers. Here are the different plans at a glance:
The premium plan gives you unlimited access to financial advisors and a certified financial planner. The cost is 0.40 percent annually, which is $40 for every $10,000 invested.

The digital plan is cheaper at 0.25 or $24 for every $10,000 invested. You get all the core components you need, including automatic rebalancing, tax loss harvesting, and portfolio management.
The premium also includes everything that the digital plan has, so you get a little of everything. Betterment also allows you to set up financial goals throughout the year that it will keep track of for you so you can see if you are making progress.
They also have some tools that other robo advisors do not have, including:
Tax impacts tools

Charitable giving tools

Retirement planning tools

Tools for organizing and optimizing financial goals
2. Wealthfront
One of the main ways that Wealthfront stands out is by offering a tool they call Self Driving Money. This allows you to fully automate almost all the components of your financial life. This allows you to see all your money in one place so all your finances can be put into one account.
The main con people complain about is that there are no human advisors like with other robo advisors. If having human contact is important to you, you might want to go with another choice. However, Wealthfront still has many other features to look forward to.
Wealthfront excels in the way it does its portfolio management. When you first make your account, you will answer a series of questions that allows the system to build a custom portfolio for you based on your preferences.
If you already have a portfolio from another investor, you can bring it over to Wealthfront, and they will manage it for you rather than you need to make a new one.
The self-driving money feature helps with your financial management as it Can pay your bills for you to make sure you don't have any missed payments. It can also automate all your investing which helps to take some of the emotion out of the process to give you better returns.
3. Schwab Intelligent Portfolios
If you're looking for an advisor option that is low-cost and flexible, Charles Schwab Intelligent Portfolios might be the best choice for you. They offer several types of accounts to choose from. The one you're able to access will depend on how much money you have to invest.
You can customize your portfolio completely by putting up specific investment goals like retirement, vacations, college, and long-term wealth choices. For ETFs, you can choose them from other providers or you can use turbines on Schwab's platforms.
There are some options for human advisors as well as customer support when you need it. For the advisors, there are no fees, and they do not charge commission fees either.
While the cost to maintain the account is low compared to other robo advisors, the account minimums are high even for the lowest account choice. You also have to keep a high cash balance which might not be doable for everyone.
Once your portfolio is set up, you have the choice of managing up to 20 different asset classes, including cash, fixed income, real estate, and commodities. With the daily rebalances on the portfolio, your account will never get too far from your goals.
They also have an intelligent income feature that allows you to set up recurring withdrawals if you need to spread your money out into other accounts. You can always update the withdrawal amount and frequency at any time through your portfolio.
Charles Schwab also has great interfaces for both desktop and mobile so you can see your accounts and portfolios no matter where you are.
4. Personal Capital
Personal Capital was one of the first digital investment managers to ever exist. If you're a US resident, you can get left of their banking services for free as well as a high-interest savings account. While many of the features are free, accounts with high deposits and minimums get personalized management services and access to a certified financial planner.
You can take advantage of the free money management tools, but if you can deposit $100,000 or more, you will have more features and human advisors to talk to. Once you have the account set up, you have a choice of adding almost all kinds of financial accounts, including investment, credit card, home mortgage, and banking. You can also add in other categories manually if you have additional ones.
The financial planning software is available to everyone if you do not have the minimum deposit. You will have access to tons of different calculators and tools including a net worth tracker, savings planner, cash flow, retirement planner, and education planner.
The free planner also manages your accounts and tells you where you might have opportunities to save money. It will also suggest ways you can increase your returns.
One of the major complaints is that there is no live chat for customer services which can be very annoying for those who don't have time to call or wait for an email.
Make sure to take advantage of their educational tools and platform, as it allows you to take short courses on things like personal finance, investing, markets, and client relationships.
5. Ellevest
Ellevest is specifically for female investors. They also aim to help investors that are beginning or that are investing for social impact or social issues. They specialize in cash management accounts, education for investors, and low-cost ETFs.
The fee for their services is competitive. Their human advisors cost an additional fee though, which can be annoying for some. If you absolutely need human advisors. Ellevest might not be the best choice for you.
They offer three different tiers rather than just one or two like some other companies. You can choose between Ellevest Essential, Ellevest Plus, and Ellevest Executive, with each tier having more features and costing more money. You can pay for any of the plans monthly or annually.
Annual plans are also discounted if you choose to pay for the whole year upfront rather than paying per month. The monthly fee at Ellevest also stays the same no matter how much investments or money you bring in.
They offer unlimited access to human advisors where you can have one on one sessions with advisors and ask them any questions you might have.
6. M1 Finance
M1 Finance allows you to customize your portfolio just like other robo advisors, but they also have a prebuilt portfolio version. They have 60 prebuilt options, which are great for beginners who might not have an expansive portfolio and need help building one.
The customized portfolio is geared towards more experienced investors because it has special places for diversification goals. You can also change your risk appetite based on how you want your investments to align for that year.
One way that M1 is lacking though, is that there are no options for tax loss harvesting and no advisors available for you when you might need some help. M1 makes up for this in a few different areas though, such as how they have no fees for trading or account management.
The exact features you're able to access depend on if you're a basic or plus member. M1 Plus members have more options for cash back, ATM reimbursements, and many more payment methods compared to the basic account option.
When using M1, you won't have any fees for trading or portfolio management. Then means you are able to keep all your money while M1 makes their money only through interest, plus membership dues, and lending securities.
7. Fidelity Go
Fidelity Go has the largest range of resources since it's one of the top brokerages in the world. Their management fee is low compared to other companies, and they don't have a fee for your funds. While anyone can use the Fidelity Go system, those who are already Fidelity customers will find it extremely easy to use and they can use their existing account information to make an account on the platform.
You can set up an account in just a few minutes and fill in the questionnaire so that you can get an accurate picture of the investments you have. Once you have your account set up, you can choose which type of investment to open, including individual retirement accounts or health savings accounts.
The platform allows you to make goal planning and gives you a full suite of financial tools. You can also connect external accounts to your goal planning if you have them. If you have a minimum of $25,000, you get access to additional features like financial coaching, financial planning resources, and money management professionals.
You also get access to the educational library ending has podcasts, videos, and articles to help you with investment, financial strategies, and more information on how robo advisors work.
8. Merrill Guided Investing
Merrill Guided Investing is more hands-on than other robo advisors out there. Some people like this approach because it provides a way for people to have a more self-directed investing portfolio. This might be better for experienced users because they are able to make choices for themselves based on past experience along with Merrill's guidance.
The fees are a little higher than average, which is why some people stay away from this choice, however, the fees are well worth the extra features as long as the fees are within your budget.
Merrill has many different goal planning choices to help you make sure you're on the right track when it comes to where you want to put your money. You can choose from goals such as retirement, general investing, travel, family support, and many others.
Merrill has two different main types of accounts, including an online-only version. This is best for young people who are just starting out and need a place to plan their investments. People who have more investment experience will benefit more from adding in the human advisor feature where they can talk to real people from the other end.
If you're a Bank of America customer, you get some added-on features like self-directed banking and robo advisory services.
9. SoFi Automated Investing
SoFi Automated Investing has one of the most investor-friendly services. They have goal-based planning and automatic rebalancing to help you plan your investment needs. They also do not charge any management fees.
This robo advisor is best for beginner users since there are some features like tax loss harvesting and other advanced tools that are not available that more advanced users might be used to.
The main way they stand out is that they are much more low-cost than other robo advisors with zero management fees. They use Vanguard funds to make sure their customers have some of the lowest costs in the industry.
All account users also have access to certified financial planners. They also have customer service available every day of the week at all hours, so you can always get the help you need
When you are ready to set up your account, you can just answer a few questions and the software will begin to make your portfolio for you. Your cash management account will be opened directly through SoFi rather than being an external account.
SoFi's portfolio is almost too basic for some people since they only have options for all bond portfolios or all-stock portfolios.
10. E*TRADE Core Portfolios
E*Trade Core Portfolios is the best platform to choose if you are wanting a mobile robo advisory experience. The platform is almost fully automated, which makes it extremely easy to use on a tablet or smartphone. The questionnaires and goal settings are streamlined to make everything easier to see and use on the mobile device.
The robo advisor also allows you to choose a premade portfolio with ETFs already there. You can also choose to use the auto-balancing feature if you want your portfolios to be kept on track without you constantly looking over them.
The main problems with this platform are that you cannot merge and sync outside accounts like many other robo advisors. There are also no tax harvesting choices.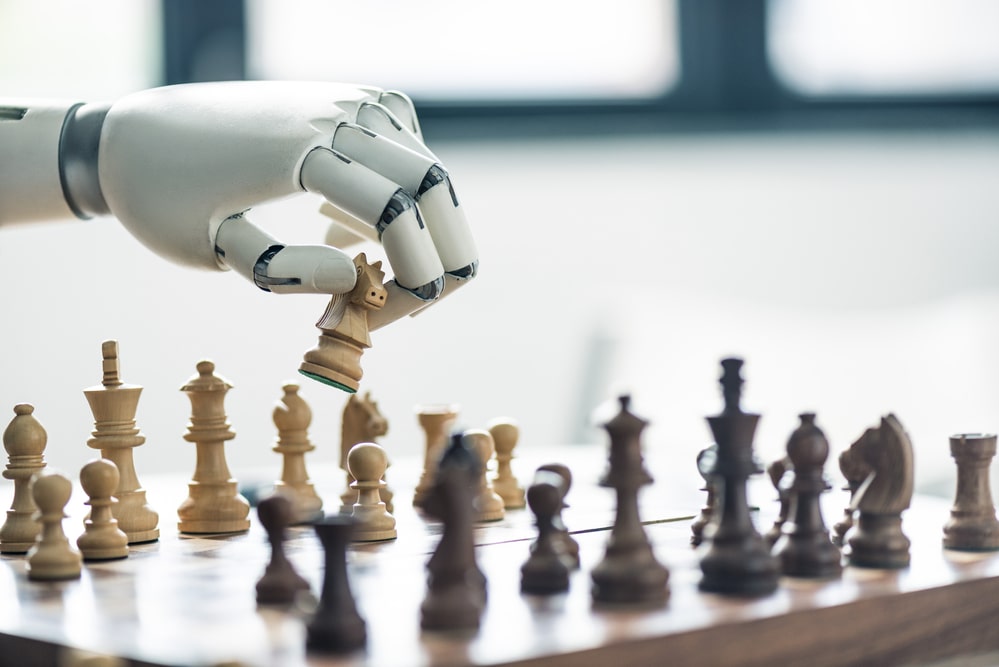 How We Evaluate Robo Advisors
You might be wondering how we determine the best robo advisors now that you have read our guide and the reviews. We go through all the advisors' features and basic services to make sure they have everything you need for successful financial advising and planning.
Portfolio management and asset allocation are two of the main things we look at since they are important when it comes to robo advising. We also make sure their algorithms are up-to-date and top-notch. Most robo advisors use modern portfolio theory and ETFs as part of their algorithm.
While most platforms let you build your own portfolio, we also take a look at the robo advisors that have their own prebuilt platforms since these can be just as useful for some people especially if they are beginners.
While the above are basic features, some advising platforms offer additional services to make it easier for their clients. These include things like tax loss harvesting. Some accounts also offer ways to optimize your tax strategies. Make sure you talk to a financial advisor or accountant before using these features as they are not the best for every person. It depends on your tax situation.
Some people also find robo advisors with additional services like 401k investment strategies. You can find robo advisors for all different kinds of features and accounts that will work best for you.
Summary
By now, you should have a good idea of robo advisors and which ones are the best. We outlined the 10 most popular ones and what makes them the best. Each company has its own pros and cons so it's all about what works best for you and what kind of budget you have to make the investments and how much you're able to pay for management fees.
This guide should help you pick the best robo advisor depending on your investments and portfolio. Just remember that there are pros and cons to every robo advisor, and it's not all one size fits all.
Always make sure you are doing your research and choosing a robo advisor that is transparent with their fees and deposits. You also want to choose one that you trust with your money, and that has financial advisors to help you plan.
---
Ready to cashflow your investment portfolio?
Find out how Andy Tanner uses the stock market to generate cash flow with safe, steady investing strategies – no matter what is happening in the overall economy.
Register here for Instant Access to Learn How To Start Stock Investing For Cash Flow, and get started learning how to start a successful investment portfolio today!