A robo-advisor is one of the many online tools that has made investing easier and more affordable. While robo-advisory services were previously only used by wealth managers with high-net-worth clients, the technology has become much more mainstream in the 2010s. It is now available for both beginning and seasoned investors. In fact, by the year 2025, assets managed by robo-advisors are expected to exceed $7 trillion worldwide.
This guide will identify the 10 best robo-advisors for investors and will also help you determine whether or not a robo-advisor is right for you.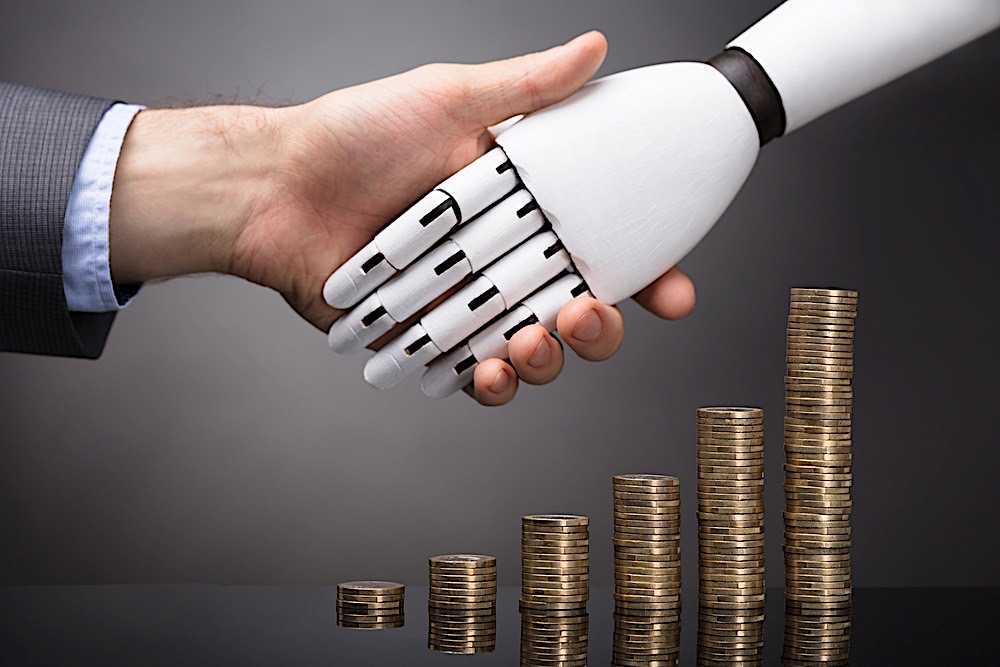 What is a Robo-Advisor?
A robo-advisor (also known as an "automated investment advisor") is a digital platform that provides you with automated financial planning services. While some robo-advisors match investors with a human financial planner, most robo-advisors receive no human input. The platforms that do have human advisors tend to be more expensive or have limited available services.
When you set up an account at a robo-advisor, the platform will collect information from you about your financial situation. It'll typically gather knowledge about your income, your investment goals, and your risk tolerance. Then, it'll use algorithms to determine how to allocate your investment funds so that you can make progress toward those goals. Most robo-advisors will actually do the investing for you.
Most robo-advisors use passive investment strategies, like indexing. Typically, a robo-advisor will invest in securities that are representative of an entire market index, like an ETF, index fund, or a predetermined collection of stocks. Passive investment is the safest way for the rob-advisor to generate steady returns without putting your investment funds at too much risk. Robo-advisors can, however, invest in riskier securities if you have higher risk tolerance.
Betterment was the first modern robo-advisor platform. It launched in 2008 and began as a portfolio management software used by wealth managers. But now, robo-advisory services are available through a slew of different companies, and they've gained legal recognition from the federal government.
Robo-advisors hold the same legal status as human advisors—they must be registered with the SEC, and they're subject to the same regulations as broker-dealers. When you're researching which robo-advisory service to use, you can use BrokerCheck to do background research on each company (in the same way that you'd research human advisors).
---
[ Do you want to make your money work for you? Attend our FREE online real estate class to discover how passive income strategies in real estate can help you achieve your financial goals. ]
---
What Can a Robo-Advisor Do?
So what exactly can a robo-advisor do for you?
Most robo-advisors offer the following services:
Goal Planning
Portfolio Management
Educational Tools
Customer Service Tools
Investment Security Features
Goal Planning
Most robo-advisors prioritize investment goal planning. Some investors are saving for retirement, while others are trying to develop a passive income. There are also plenty of people who only invest part-time to save for a mortgage or college fund.
Robo-advisors try to determine your investment goals because that will determine the advice it gives and how it allocates your investment funds. As mentioned earlier, you'll typically fill out a questionnaire when you set up your account that gives the robo-advisor all of this information. After the robo-advisor has determined your investment goals, it will give you a list of investment options that range from conservative to aggressive.
Robo-advisors may also provide you with online planning services. They're usually a hybrid between a robo-advisor and a traditional human financial planner. You'll meet with a financial planner virtually (over the phone or through video conference), and the planner will help you pick the right investment strategy. This is a good option for those investors who haven't yet determined their investment goals. Remember that costs will increase with a greater level of human involvement.
Some robo-advisors give you simpler, more cost-effective planning tools, like retirement calculators.
Portfolio Management
Portfolio management is an advanced investment function that robo-advisors may use. Most experienced investors want to create a diverse investment portfolio that incorporates a variety of different assets from different sectors. Robo-advisors may be programmed to help an investor maintain a diversity of assets.
Portfolio rebalancing is when a robo-advisor automatically adjusts the investor's percentage of assets to his or her desired amount. Let's say, for example, that an investor wants a portfolio composed of 30% S&P 500 stocks, 40% government bonds, and 30% small-cap stocks. The investor, using the robo-advisory platform, gives each asset a tolerance band of +/-5%.
The investor's percentage in S&P 500 stocks changes from 30% to 37% (due to changes in the marketplace or the investor selling a few securities). Since this is over the 5% tolerance band, the robo-advisor will automatically rebalance the investor's entire portfolio so that he or she regains the target compositions.
Rebalancing may be done automatically or only at set intervals (i.e., monthly or quarterly). In the past, it was an impractical method because it was time-consuming and resulted in a large number of transaction fees. But robo-advisors can do it automatically and at little cost.
Tax-loss harvesting is another type of portfolio management feature that robo-advisors have. In tax-loss harvesting, a robo-advisor will sell securities at a loss to offset capital gains tax (this can only be done with similar securities). The robo-advisor will maintain two or more ETFs for each asset class. If one ETF loses value, the robo-advisor will sell it and purchase a new one. Tax-loss harvesting is an important feature for both short-term and long-term investors and it can greatly improve your tax savings.
Security Features
Since a robo-advisor is an online platform, digital security is critical. Most robo-advisors are well-protected with advanced encryption methods—including all of the platforms on our list. However, many investors connect their bank accounts to their robo-advisor platform. Ensure that your banking information is secure and that you're constantly changing your password and other security protocols throughout the year.
Financial security is another thing you'll want to consider. Not all robo-advisors are insured—which means that if the robo-advisor goes out of business, you may lose some or all of the assets that you have invested. Be sure to research a robo-advisor before you open an account. Some platforms, like Wealthfront, are insured by companies like the Securities Investor Protection Corporation (SIPC).
Educational Tools
If you're a beginning investor—or an advanced investor who's eager to learn more—then you could benefit from educational tools and services. Only a few robo-advisors provide in-depth educational tools, which range from video tutorials to online seminars. Other robo-advisors incorporate investor education into the platform itself (these often take the form of pop-up information boxes).
Customer Service
It's always nice to have a 24/7 phone line or virtual chat, just in case you need assistance with your investments. This is especially important for beginning investors.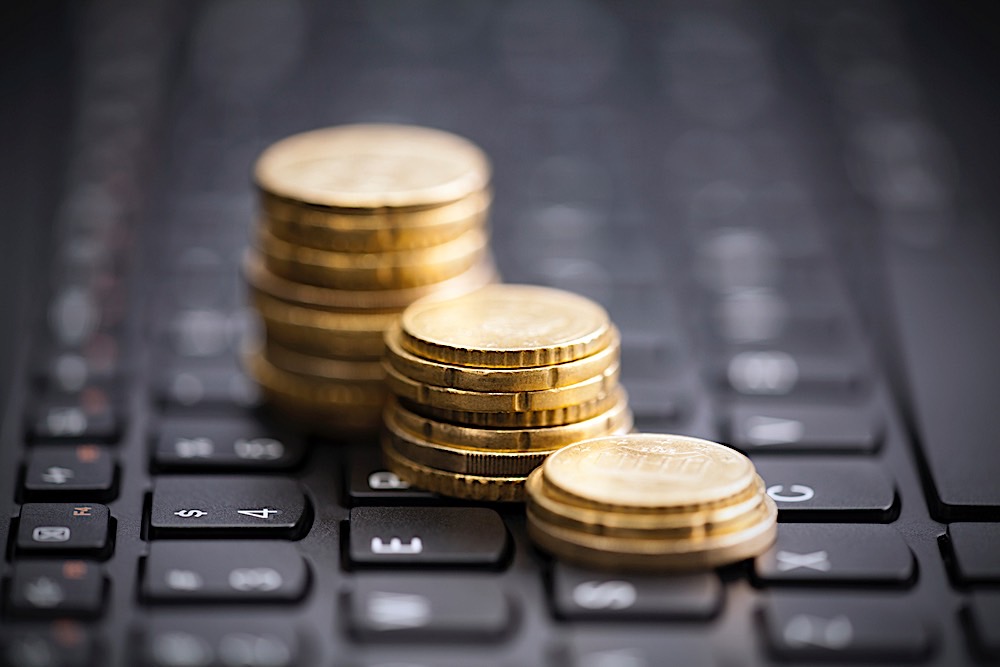 What Does a Robo-Advisor Cost?
Robo-advisors are far cheaper than traditional human financial planners since there's no charge for human labor. Most robo-advisors charge an annual fee between 0.2% and 0.5% of your total account balance (compared to between 1% and 2% for a human financial planner—or even more for financial planners who charge commission).
Robo-advisors also require less capital to get started than human financial planners do. Account minimums for robo-advisors range from hundreds of dollars to thousands—a few robo-advisors require no account minimums at all. Human advisors, on the other hand, require clients to have $100,000 in assets or more. They prefer high-net-worth individuals who are seeking wealth management services.
The cost of a robo-advisor often depends on what services the platform offers. Typically, platforms with advanced portfolio management services (like portfolio rebalancing) require higher account balances.
You might be asking, "What's the catch? If robo-advisors are so cheap, then how are they making money?"
Robo-advisors are primarily driven by algorithms and electronic infrastructure, so there are very few overhead costs. They often serve thousands of different clients so, collectively, they're making a good profit on the small annual fees.
There are also a couple of other ways that robo-advisors earn a profit. Most robo-advisors use a system called "payment for order flow." Basically, the robo-advisor will accumulate funds from your deposits, interest, and dividends, and bundle these into large block orders that are executed just once or twice a day. This results in fewer trades and transaction fees, and the robo-advisor receives good terms from the broker since the order is large. The orders are primarily given to high-frequency trading shops or hedge funds, which provide rebates to the robo-advisor.
When you're using a robo-advisor that has such a mechanism, you won't be able to control the timing of trades, but you'll benefit from lower overall costs.
Additionally, robo-advisors also earn money by advertising targeted products and services, like mortgages, credit cards, and insurance policies.
Benefits of a Robo-Advisor
Here are the main benefits of a robo-advisor:
Low Costs: Since there's no human labor, robo-advisors are far cheaper than a traditional human financial planner.
More Accessible: Since robo-advisors are based online, you can access them any time so long as you have an internet connection.
Proven Investment Models: Most robo-advisors generate advice based on nobel prize-winning algorithms. As such, investors taking advantage of these tools will have access to proven investment models which simultaneously promote greater returns and mitigate risk.
Alternative To Expensive Financial Advisors: Younger generations may not have access to quality financial advisors because they are simply too expensive. That said, robo-advisors offer those with a lower net worth access to the financial help they may need to build wealth.
It should be noted that you won't have as many investment options with a robo-advisor. You typically won't have very much control over which mutual funds or ETFs your robo-advisor invests in. However, robo-advisors provide much more reliable returns than trying to beat the market. The passive indexing that's done by robo-advisors is a better strategy for part-time or long-term investors.
Drawbacks of a Robo-Advisor
Here are the drawbacks of using a robo-advisor:
A Distinct Lack Of Personalization: While robo-advisors are able to work with Nobel Prize-winning algorithms, they are not personalized for individual investors. Therefore, it's more likely for an investor to tailor their investing strategy to the robo-advisor they are using. Doing so ignores each investors' personal situation.
Too Much Self-Promotion: Robo-advisors advertise themselves at the risk of ignoring other financial advisors. Oftentimes a financial service who advertises their own robo-advisor will promote it more than their in-person advisors. doing so may be great for some investors, but there are others who may benefit from other services.
Lack Of Human Interaction: Robo-advisors inherently lack an in-person quality. While their algorithms are proven, some investors respond better to personal interaction. What's more, the lack of personalization investors get from robo-advisors can be replaced by a financial advisor.
The 10 Best Robo-Advisors of 2021
Here are the 10 best robo-advisors of 2021. Some of these platforms offer comprehensive services, while others are strong in particular categories.
1. Wealthfront
Key Specs:
Fees: 0.25% of annual account balance
Account minimum: $500
Assets Under Management: $5 billion
Wealthfront has a user-friendly platform that has terrific tools for goal planning. The "Path" feature provides you with a variety of investment scenarios to choose from, which can give you a better perspective on your investment goals. You can also develop a detailed retirement plan or savings plan (for a mortgage, college fund, rainy day fund, etc.).
The Autopilot function monitors your bank accounts and moves funds into an investment account, or high-yield savings account whenever your balance exceeds what you've set aside for spending. The platform also utilizes tax-loss harvesting.
Your first $10,000 is managed for free. The only downside is that you can't customize portfolios if you have less than $100,000 in your account. But the portfolios that the robo-advisor suggests are very good for beginning investors.
2. Betterment
Key Specs:
Fees: 0.25% to 0.5% of annual account balance
Account Minimum: None
Assets Under Management: $13.5 billion
Betterment is a fantastic robo-advisor for beginning investors. It's easy to set up your account, especially since there are no up-front questions about risk tolerance (a subject that might be difficult for beginning investors to navigate). Instead, the platform gives you a handful of options for how to allocate your funds, and for each option it describes the associated risk. You can then adjust the risk by changing the percentage of equity versus fixed income.
Tax-loss harvesting is available on all accounts, and you're able to manage IRAs and 401(k)s. You can also sync your external bank accounts to individual goals, which is a helpful feature.
On Betterment, you can't borrow against your portfolio, but that's probably not something that many beginning investors are likely to do.
3. M1 Finance
Key Specs:
Fees: None
Account Minimum: $100 ($500 for retirement accounts)
Assets Under Management: N/A
M1 Finance is a good robo-advisor for advanced investors. Portfolios allow for a very high degree of customization: you can create portfolios using low-cost ETFs, individual stocks, fractional shares, or all of the above. There aren't any trading fees, nor are there fees for deposits and withdrawals.
The platform makes money mostly by executing block trades. You'll enjoy practically no costs, but the downside is that there aren't any goal setting tools to assist you in your investing. This is definitely a platform for those who don't want their hand held.
4. Interactive Advisors
Key Specs:
Fees: 0.008% to 1.5% of annual account balance
Account Minimum: $100 for about 60 of the portfolios, $5,000 to $50,000 for about 30 others
Assets Under Management: N/A
Interactive Advisors is a great choice for sustainable investing. You can choose portfolios that only invest in companies making eco-friendly products or which have eco-friendly company practices.
This is also a good platform for portfolio construction because there's a wide variety of asset classes to choose from, from global portfolios to funds that track market sectors. Most of the portfolios include baskets of individual stocks rather than ETFs.
Heads up: this isn't the most transparent platform and it can sometimes be difficult to evaluate what your costs are going to be.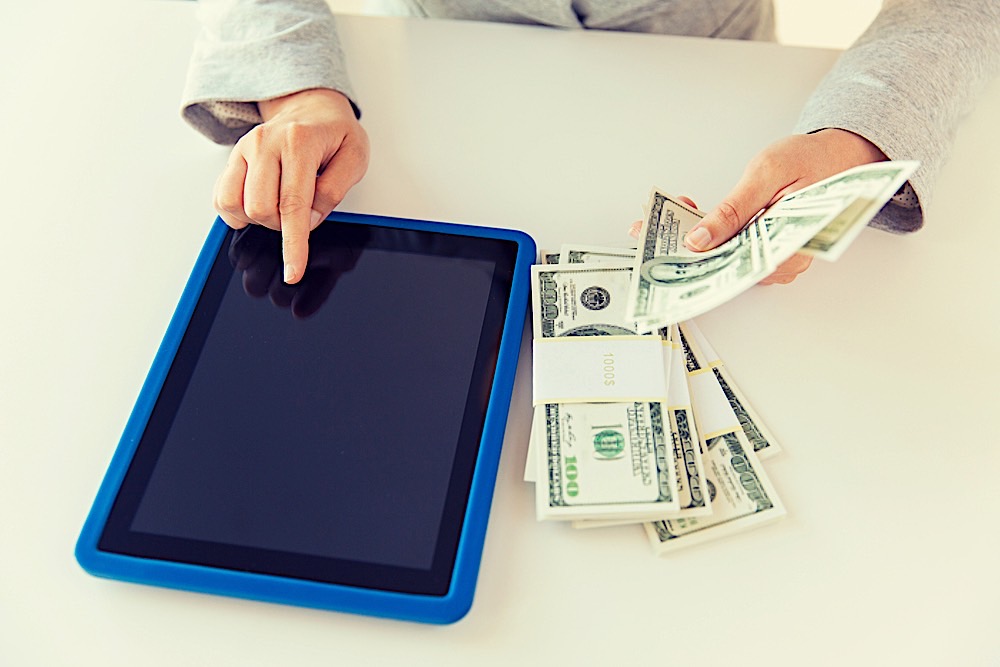 5. Personal Capital
Key Specs:
Fees: 0.49% to 0.89% of annual account balance
Account Minimum: $25,000
Assets Under Management: $4 billion
Personal Capital is a good robo-advisor for those investors who want to make sure they've got a diverse portfolio. Portfolios are rebalanced every day, and there's a "Smart Weighting" algorithm that ensures you're not overexposed to any sector or investment style.
Furthermore, every investor is matched with a human advisor, which could be a great perk if you think you'll need human assistance.
6. Merrill Guided Investing
Key Specs:
Fees: 0.45% of annual account balance
Account Minimum: $5,000
Assets Under Management: N/A
Merrill Guided Investing is another great robo-advisor for beginners. This platform has extensive educational resources, including videos, tools, and tutorials. The educational resources are tailored to your level of expertise, which is excellent. The platform also gives you very helpful suggestions on how you can reach your investment goals, especially if progress toward your goal is off-track.
Like other robo-advisors that are geared towards beginners, you're unable to customize your portfolio.
7. E*Trade Core Portfolios
Key Specs:
Fees: 0.30% of annual account balance
Account Minimum: $500
Assets Under Management: N/A
E*Trade Core Portfolios has an intuitive mobile app that makes it great for investing on the go. There aren't many goal planning features and there's no tax-loss harvesting, but you choose portfolios that prioritize socially responsible investments. It's a solid, low-cost platform for basic investing.
8. Ally Invest
Key Specs:
Fees: 0.003% of annual account balance
Account Minimum: $2,500
Assets Under Management: $60 million
Ally Invest is another robo-advisor that offers a basic selection of investment portfolios for a very low cost. Ally Invest has better planning tools than similar robo-advisors, so it's a good option for those investors who have a specific investment goal in mind.
9. Acorns
Key Specs:
Fees: $1 per month (for accounts under $5,000), 0.25% of annual account balance (for accounts higher than $5,000)
Account Minimum: None
Assets Under Management: $257 million
Acorns is a robo-advisor that's geared toward Millennials and college students, hence the ultra-low costs (in fact, Acorns is free for college students, for up to 4 years).
You'll only get five different portfolio choices, but they're good for basic investing. The simplicity and ease-of-use are perfect for beginning investors or investors who have less capital.
10. Wealthsimple
Key Specs:
Fees: 0.50% of annual account balance (only 0.40% for accounts with $100,000 or more)
Account Minimum: None
Assets Under Management: N/A
Wealthsimple, as the name suggests, is a simple robo-advisor that provides you with generic, but effective investment portfolios. You're able to transfer your taxable retirement accounts into new investment accounts, so there's quite a bit of flexibility for long-term investors. You're also able to choose from socially responsible portfolios, and there's a good variety of educational resources at your disposal.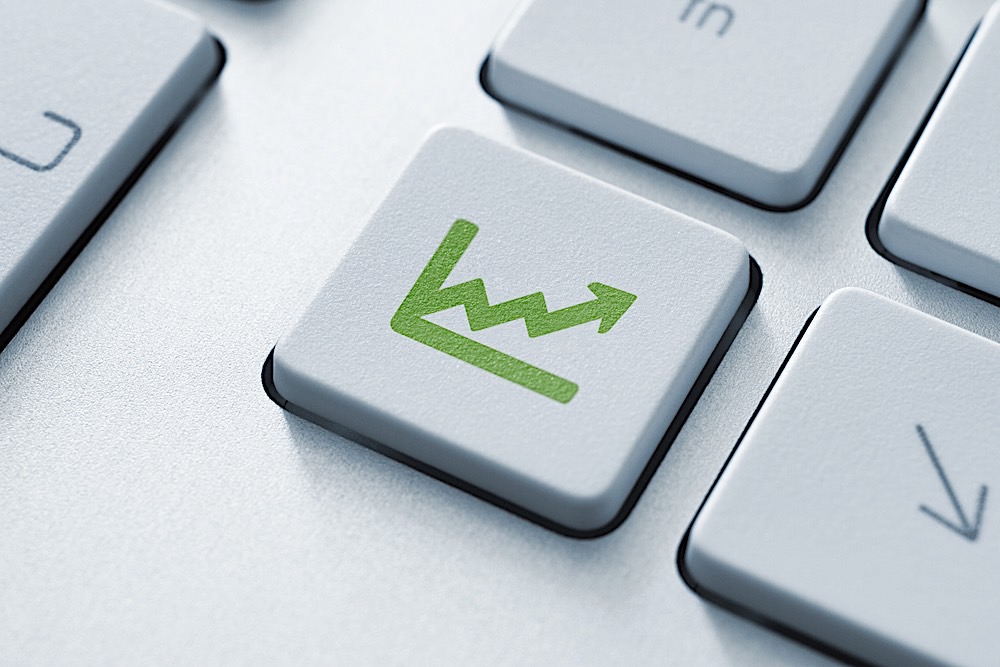 Is a Robo-Advisor Right for You?
How do you know whether or not a robo-advisor is right for you? Consider the following:
Your Accounts: Some robo-advisors may not be able to manage IRAs, trusts, or 401(k)s.
Account Minimums: Do you have enough capital to maintain the minimum account balance for the robo-advisor?
Investment Goals: What are your investment goals? Are you going for diversification? Saving for retirement? Trying to beat the market? Are you confident that you can achieve those goals on your own? Robo-advisors may not be ideal for those who aren't sure of their investment goals—although some platforms can help you figure those out.
Investment Selection: Are there certain types of investments that you're seeking out? Robo-advisors won't give you many options on what to invest in, and they can invest in certain assets like real estate.
Your Advisory Needs: Robo-advisors can't do estate planning, complicated tax management, or trust fund administration, so you'll need to enlist a human financial planner for those services. Also, a robo-advisor can't deal with unexpected financial events (for instance, unexpectedly gaining an inheritance).
Summary
A robo-advisor is an online platform that automatically gauges your financial situation and provides you with investment advice or automatically invests your funds for you. The best robo-advisors provide portfolio management services, tax-loss harvesting, or educational resources, all for a low cost.
---
Ready to start taking advantage of the current opportunities in the real estate market?
Whether you're brand new to investing or have closed a few deals, our new online real estate class will cover everything you need to know to help you get started with real estate investing. Expert investor Than Merrill explains the best real estate strategies to help get you on the path towards a better financial future.
Register for our FREE 1-Day Real Estate Webinar and get started learning how to invest in today's real estate market!