Jump to:
---
When mulling over the things to consider when buying a house, the process can become increasingly daunting. There are, after all, a lot of things to consider when buying a home. For starters, American economists have scrutinized mortgage interest rates ever since the housing recovery started to gain traction. When it came to buying a home in 2015, experts predicted that mortgage rates would surpass five percent, yet interest rates remained below four percent. While higher than what we had become accustomed to, that was still historically low at the time. Nevertheless, low-interest rates have helped many prospective homeowners actively participate in the housing market. Some people have even made the move from renting to owning out of fear of future rate increases. While not inconsequential, interest rates are just one of the many factors to consider when buying a house. Interest rates are by no means the only factor that should determine when you are ready to buy a home.
According to Casey Fleming, published author and mortgage broker, "Small changes in interest rates don't make large changes in your payment." While fluctuations in rates could change monthly premiums, they should not be viewed as the most important factor when purchasing a home. There are simply too many things to consider when buying a house to narrow down your criteria to one or two factors.
What To Consider Before Buying A House
If you are thinking about buying a house, you should ask yourself several questions to determine if it is the right time to do so. Whether you are a first-time homebuyer or a seasoned investor, here are some of the most important things to consider when buying a home:
Duration of stay

Job security

Down payment

Emotional state

Local market indicators

Mortgage rates

Supply and demand
---
[ Looking for ways to start increasing your monthly cash flow? Register to attend our FREE real estate class to learn how to utilize passive income strategies in your local market! ]
---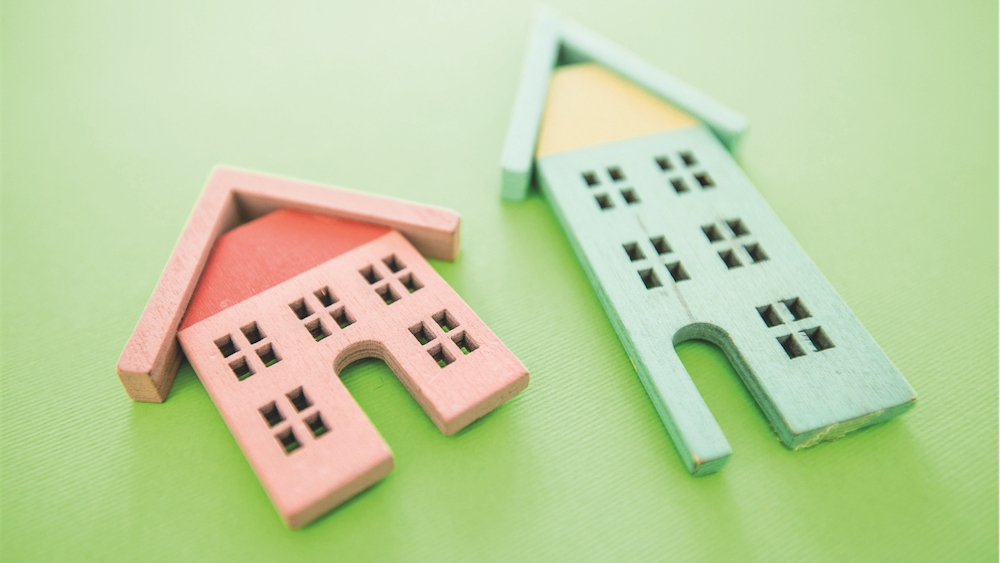 Duration Of Stay
While often overlooked, the amount of time you plan to spend in the home is one of the most important factors to consider when buying. Essentially, does the duration of stay make it more economical to buy than rent? Of course, there is no simple answer to such a generic question. Each market is different and will require a subsequent analysis to determine if buying is the right choice. That said; it is entirely possible to predict whether or not the time you plan to spend in the house warrants its purchase. "On average, it takes four to seven years to break even on a home, where you've got enough appreciation where it can pay you back for the cost of the transaction and cost of ownership," Fleming says. "If you're thinking about buying a home, selling it in two years and think it's going to be cheaper than renting, it's very unlikely to be."
Job Security
The expansion of the economy can improve employer sentiment. However, that does not mean that job security doesn't weigh on the minds of those that are fortunate enough to be working. How could it not? We are still recovering from one of the worst recessions in American history. Trepidation abounds. Having said that, the last thing you want to think of when buying a home is job security. Uncertainty will almost certainly ruin any prospects of buying a home. There is perhaps nothing worse than buying a home, only to discover that you are unemployed shortly after. So before you make a 30-year commitment to mortgage premiums, make sure you are secure in your employment position.
Down Payment
The down payment on a purchase remains one of the biggest obstacles in the way of potential buyers. Millennials, in particular, have found it difficult to save up a lump sum of money. Not only did the millennial generation graduate from college during one of the worst recessions in American history, but they are also saddled with student loan debt. If that wasn't enough, underwritings have become more difficult to work with and rents have made it utterly impossible to save up enough money for a down payment. In a move to make down payments more "affordable," both Fannie Mae and Freddie Mac have announced that they intend to back loans with down payments as low as three percent. Moreover, the Federal Housing Administration (FHA) is planning to drop the premiums owed on mortgage insurance. The move could make owning a home much more affordable for buyers.
Emotional Status
As simple as it may sound, the emotional state of a buyer is particularly important during the process of buying a home. That said; homeownership is not for everyone. Buying a home is a huge commitment that not everyone is ready to sign up for. Some still wish to travel the world or find their dream careers. Perhaps even more importantly, owning a home comes with additional responsibilities: responsibilities that not everyone wants to deal with. "Your life changes a great deal when you go from being a renter to an owner," Fleming says. "When things break, it's your responsibility to fix them, not the landlord's."
Local Market Indicators
As frustrating as it may be, one of the largest factors to consider when buying a house is something you have no control over: the local market. When it comes down to it, you may not even be given any options. The market you are interested in may not have any homes in your price range or the right location. On top of that, some market values dictate whether or not owning is even a viable option. While it is becoming cheaper to own than rent in some markets, there are those where renting is justifiable. It all depends on the current state of the particular market you are interested in. So while interest rates are important, it is equally important to own in the right market.
Mortgage Rates
Many people expect mortgage and interest rates to rise in 2018 as the Federal Reserve continues to tighten its monetary policy and make moves towards decreasing its balance sheet. However, this prediction has been spiraling through the real estate industry since late 2016, which makes it difficult to know if and when a notable hike will occur. Over the past year or so, mortgage rates have hovered between 3.9 and 4.5 percent—a less than significant increase. Some experts hypothesize that rates will hit five percent by the second half of 2018, but there has been no official confirmation one way or the other. One thing is for certain, buying a home at the beginning of 2018 will ensure homeowners a locked in a low rate compared to decades past.
Supply And Demand
Because home prices have been appreciating, many hopeful buyers are finding it difficult to purchase within their financial reach. Even current homeowners are opting out of buying newer, bigger, better homes—trading up if you will—for the same reason. This is making it even more difficult for first-time buyers because the supply of starter homes is less than ever before. The increase of both rent and home prices mixed with stagnant wages for many is leading to the combination of high demand and low supply. While this may make it harder for first time home buyers, investors who own passive income properties should benefit from the current state of the market.
10 Features To Consider When Buying A House
There are numerous qualities in a house that buyers should consider before making an offer. Each homebuyer is different, so finding the right home for you will require you to consider what you are looking for. Consider these elements of a home before making your decision:
Location

Size

Bedrooms

Bathrooms

Kitchen layout

Appliances

Age of the house

Maintenance

Seller's incentive

Purchase price
Location
One of the most important factors of any piece of real estate is location, location, location. Be sure to pay special consideration to the area in which you buy your house. You will want to be sure that your property has easy access to your work route and places that you frequently shop at. You may also want to consider the location of the house within its neighborhood as some people prefer to be tucked away from busy streets and others prefer to have more access to main street roads.
Size
The size of the lot that your house is on will impact various aspects of your home's uses and potential so you should consider this before making your purchase. The shape of the lot will affect your privacy, and if you have a preference in the shape of your lawn or the length of your driveway you may want to consider the lot shape.
Bedrooms
The ideal number of bedrooms for each family will vary. If you are planning to expand your family in the future you should consider a home that has more bedrooms than you currently need. Extra bedrooms are ideal for families who intend to host guests, or they can also function as office spaces. Be sure to consider how you intend to use bedroom space in the short and long term to make the right purchase.
Bathrooms
The number of bathrooms in a home can be an important factor for many homeowners. Consider how many people will utilize each bathroom – including gusts. Would you prefer to have bathtubs or showers in each bathroom? Is the size of each bathroom important to you? Is there an opportunity to add a bathroom to the house if the need arises? Ask yourself these important questions while considering buying a home.
Kitchen layout
The layout of the kitchen plays a role in the function of the space. If you spend significant time gathering in the kitchen, you may want to consider a more open kitchen layout. If you do not cook often, a smaller or enclosed kitchen might be sufficient for you. Take time to consider the importance of the kitchen space for you and your family to help guide you.
Appliances
Home appliances can be expensive to replace. Consider your preference in home appliances as well as the age of the current appliances in the home. Upgraded appliances can be a requirement or a bonus for some homebuyers, but they may not be a necessity for others.
Age Of The House
If you are not looking to renovate, some houses that meet all your requirements may have been built several decades ago. A factor to consider when buying a house is the age of the property. An older home may have its certain charm and appeal, but in turn may need more upgrades, repairs, and improvements. If you are interested in an older home, make sure you have the time and budget for renovation projects. Building codes are also a thing to consider when buying an older house. Codes may have changed over the years so having a basic understanding of the building laws then and now can help you get a better understanding of the state of the house. Consult your realtor as they may have the knowledge of the state of the house or where to find the information.
Maintenance
Include the cost of the home's maintenance in your budget. Some projects may be cosmetic and easy to complete. Other projects may require more time and money. The age and condition of the home at the time of purchase will have an impact on the cost of repairs and maintenance.
Seller's Incentive
One factor to consider when buying a house is that some sellers are more motivated than others while some are more apathetic to whether their house sells or not. It's common for some sellers to place their homes on the market but are not looking for a quick sale. These homeowners are happy to continue living in their homes for the time being. In effect, there may not be much room for price negotiation. On the other hand, a seller may be highly motivated. This may be due to an estate sale, a sudden need to move out such as a job relocation, or someone looking to pay off one of their mortgages with another. Consult your realtor to determine the motivations a seller may have and how to properly counteroffer and negotiate.
Purchase price
Of course, the purchase price of the home will play a large role in whether or not you should buy a home. Come up with a budget that is right for you and be sure to stick to it. Consider all costs and make a decision that will accommodate your finances and goals.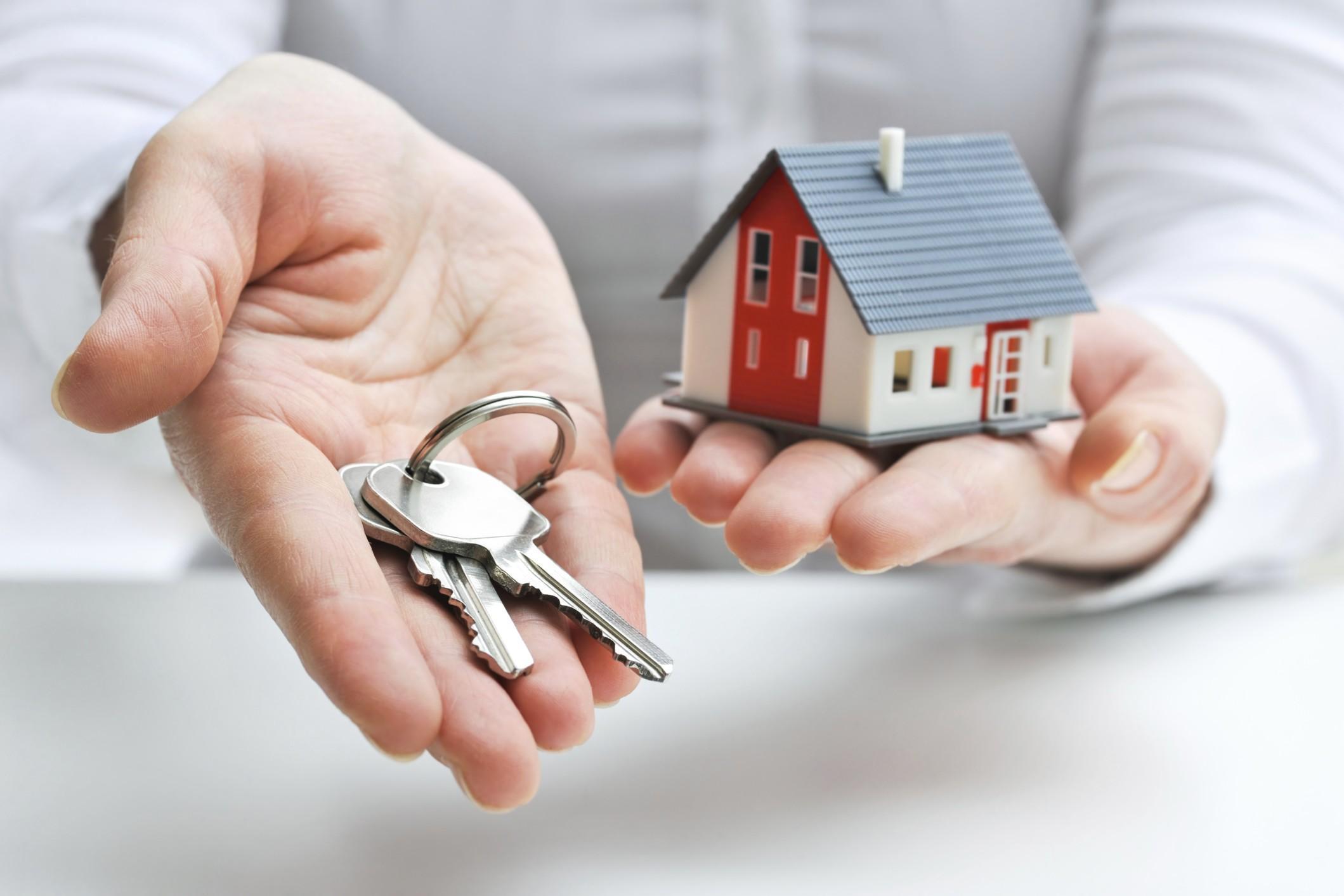 Summary
When you feel like you're ready to become a homeowner, it is important to pinpoint the most important things to consider when buying a house. As we discussed, there are several factors to consider, such as your readiness, local market conditions, and making sure you know the important components of the home buying process. By giving some of these questions careful consideration, you'll be sure to have awareness and mindfulness as you dive into the realm of homeownership.
Want to learn how to take advantage of the current opportunities in the real estate market?
Whether you're brand new to real estate or have closed a few deals, our new online real estate class covers everything you need to know to help you get started. Expert investor Than Merrill explains the best real estate strategies for today's real estate market to help get you on the path towards a better financial future.
Click here to register for our FREE 1-Day Real Estate Webinar and get started educating yourself on how to invest in today's real estate market!
🔒 Your information is secure and never shared. By subscribing, you agree to receive blog updates and relevant offers by email. You can unsubscribe at any time.