Key Takeaways
You won't want to miss these top home selling tips from HGTV.
To sell your home for a profit, get ready to put in some elbow grease and try out some unique strategies.
Homeowners have an incentive to sell their home quickly.
---
If you're putting up a property for sale, it is in your best interest to pay attention to the latest tips for selling your home. Incorporating ways to appeal to the current base of home buyers can help you sell your home quickly while maximizing your profit. Even just a little bit of elbow grease can go a long way in sprucing up your property for potential buyers. Be sure to keep reading to get helpful selling your home tips, offered by today's experts.
HGTV's Top Home Selling Tips
It's no secret that Home & Garden Television (HGTV) is one of the nation's favorite ways to consume the latest home design tips. Below you will find a roundup of HGTV's best-kept home-selling tips:
Make an impactful first impression: When it comes to real estate, there is no doubt that home buyers will, in fact, judge a book by its cover. Sellers who have room in their budget should spruce up their curb appeal and entryway to make a positive first impression.

Be "show-ready" at all times: It is hard to predict when a potential buyer might show up at your door, so it is imperative to keep your house clean and tidy at all times.

Prioritize the kitchen: According to HGTV, the kitchen can make or break a buyer's impression of the property's interior. Even inexpensive updates such as paint and hardware can help spruce up an otherwise outdated space.

De-personalize the home: When home buyers attend a showing, they are looking to see if they can picture themselves living at your property. Assist them in the visualization exercise by removing any personalized decor.

Stick to easy upgrades: Easy and inexpensive upgrades to your home are sure to have a payoff, but larger projects will not guarantee a return on investment. Stick to cosmetic updates, such as fresh coats of paint or the replacement of hardware.

Make a pet-free facade: Signs of pets, such as odors, litter boxes, food trays and hair can be a major turn off for home buyers. Consider storing away your pet's belongings and send your pet to the sitter during open houses.

Hire a stellar listing agent: Hiring the right agent who has the best skills and tools to sell your home can help maximize your profit. Take the time to research potential agents and meet with several of them before picking the best candidate.

Use strategic lighting: Many buyers look for good lighting in a home, but not all properties are blessed with great natural light. However, sellers can create this effect by providing a lot of lighting, cutting back foliage and shrubbery outside, and brightening up the appearance of window trimmings and coverings.

Take a minimalist approach: Again, home buyers will be trying to visualize their lives in your space. Help them in this process by decluttering closets and cabinets, while taking a minimalist approach with decor can help sell your home faster.
---
[ Do you have what it takes to run your own real estate business? Register for a FREE real estate class offered in your area, where you can learn from experts how to replicate successful business systems. ]
---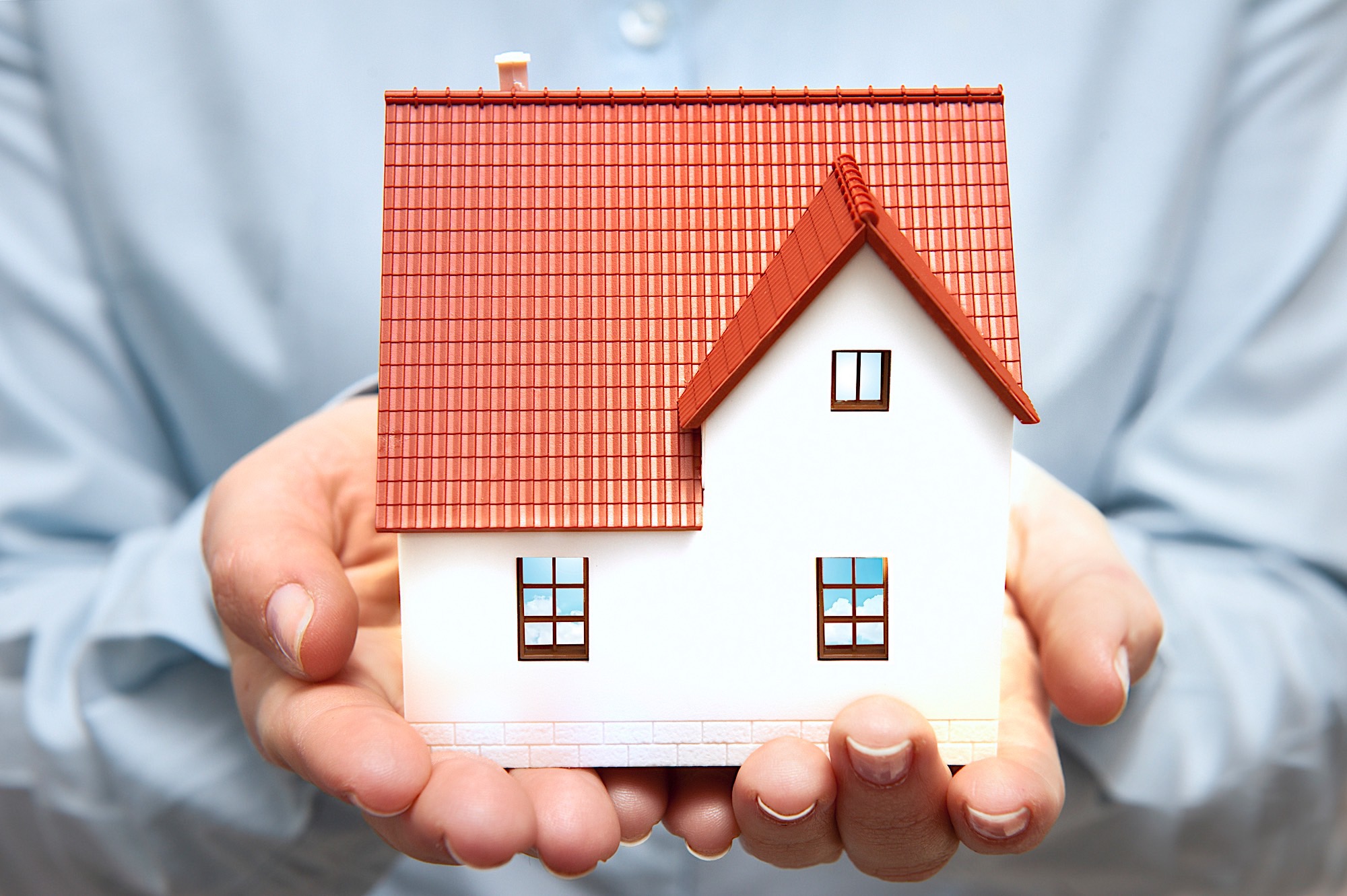 4 Ways To Sell Your Home For A Profit
It's only natural for anyone to want to maximize their profit upon selling their home. Purchasing a home is a significant milestone in life, and oftentimes homeowners have invested a lot of time, effort, and money during the home buying process, as well as throughout the duration of owning that property. In order to boost your chances of selling your home for a profit, consider the following strategies:
Get ready to put in hard work: Sellers who choose to sell their property as-is shouldn't expect to attract buyers who are willing to put in top dollar. By making an effort to elevate the appearance of your property can help maximize offer bids.

Give consideration to all offers: Keep in mind that a buyer's initial offer bid is just a starting point in the negotiation process. Just because a seller puts in a low-ball offer does not mean they will not budge. Ignoring offers by not putting in a counter offer can be like leaving money on the table.

Consider becoming a landlord: If market conditions are not favorable to sellers, consider the option of becoming a landlord. In some cases, it might make more financial sense in the long-run to rent out your property and sell it when the market becomes more profitable.

Ask for a lease-back contingency: Maximizing your profit is not limited to the sale of your home – your next property purchase plays a significant role. You can buy yourself time by adding a lease-back contingency, or by moving into a rental for a period of time before making your next purchase.8
Tips For Selling Your Home By Owner
According to the National Association of Realtors, 8 percent of homeowners opted to sell their home without a listing agent in 2016. This option is attractive to some sellers as it provides an avenue to avoid paying commission on the sale of the property. Selling a home without the help of a real estate expert can be quite challenging, but not impossible, especially with increasingly available online tools and resources. Those who do choose the autonomous route should keep in mind the following tips for selling your home by owner:
Price your home to sell by using an online appraisal service or real estate website to compare home values in your area.
Brush up on your negotiation skills so that you can make and receive counter offers effectively.
Make use of online For Sale By Owner marketing services, as well as paid real estate listing services to help broaden exposure for your property.
Get tips on how to show your property like a seasoned professional by attending other open houses.
Don't skimp on details, such as a "for sale" sign or hiring a professional photographer to take pictures and create a virtual tour of your property.
Hire a real estate attorney who can help field offers, execute contracts and other legal documents, as well as advocate for you during the closing process.
How To Sell your Home Fast
Selling a home quickly is often a priority for sellers. Not only do offers tend to decrease as a property listing grows stale, home owners are forced to keep their house presentable for a long time, and at all times. Even worse, when a listing stays on the market for longer than planned, sellers are sometimes forced to lower the purchase price and eat into their potential profits.
To avoid these miserable and stressful scenarios, pay attention to the following tips for selling your home fast:
Find a real estate agent who will best serve your needs by researching their online reviews.
Get as many offers as possible by waiting to put your home up for sale for when there is strong buyer demand.
Curb appeal is paramount when it comes to attracting buyer interest, so spend some time tidying up the appearance of your home exterior.
The fact that 51 percent of home buyers found their property online in 2017 signals to home buyers that hiring a professional to photograph and stage your home will bolster your property's online presence.
Consider storing personal items in a storage unit while decluttering your home; potential home buyers will be sure to look inside closets and cabinets, so opt to store things you won't need in storage.
Listing your property is a significant undertaking, but by effectively incorporating the real estate industry's best tips for selling your home, you'll be sure to sell your home quickly while maximizing your profit. If you are willing to plan ahead and put in some elbow grease, selling your home does not have to be as big of a headache as it is sometimes made out ot be.
Do you plan to use any of the above tips for selling your home? Were there any home-selling secrets that were not included? Share in the comments below: