Real estate investors – and just about everyone familiar with the housing sector – can agree on one thing: today's market is in a much different position than it was just a short year ago. Nearly every fundamental indicator, for that matter, is better off. However, with the state of the housing market making improvements, it only makes sense to expect other areas to witness changes of their own. That said, even trends have managed to change over the course of 12 months. Kitchen trends, in particular, are already carving out their own niche just three short weeks into the New Year.
Last year we looked at the kitchen design trends of 2015, and – while still relevant – we have already noticed a changing of the guard. Along with my partners at CT Homes, I have compiled a list of this year's most popular kitchen trends. I encourage you to keep reading if you are interested in learning about some of the 2016 kitchen trends I intend to use moving forward:
1. Built-In Appliances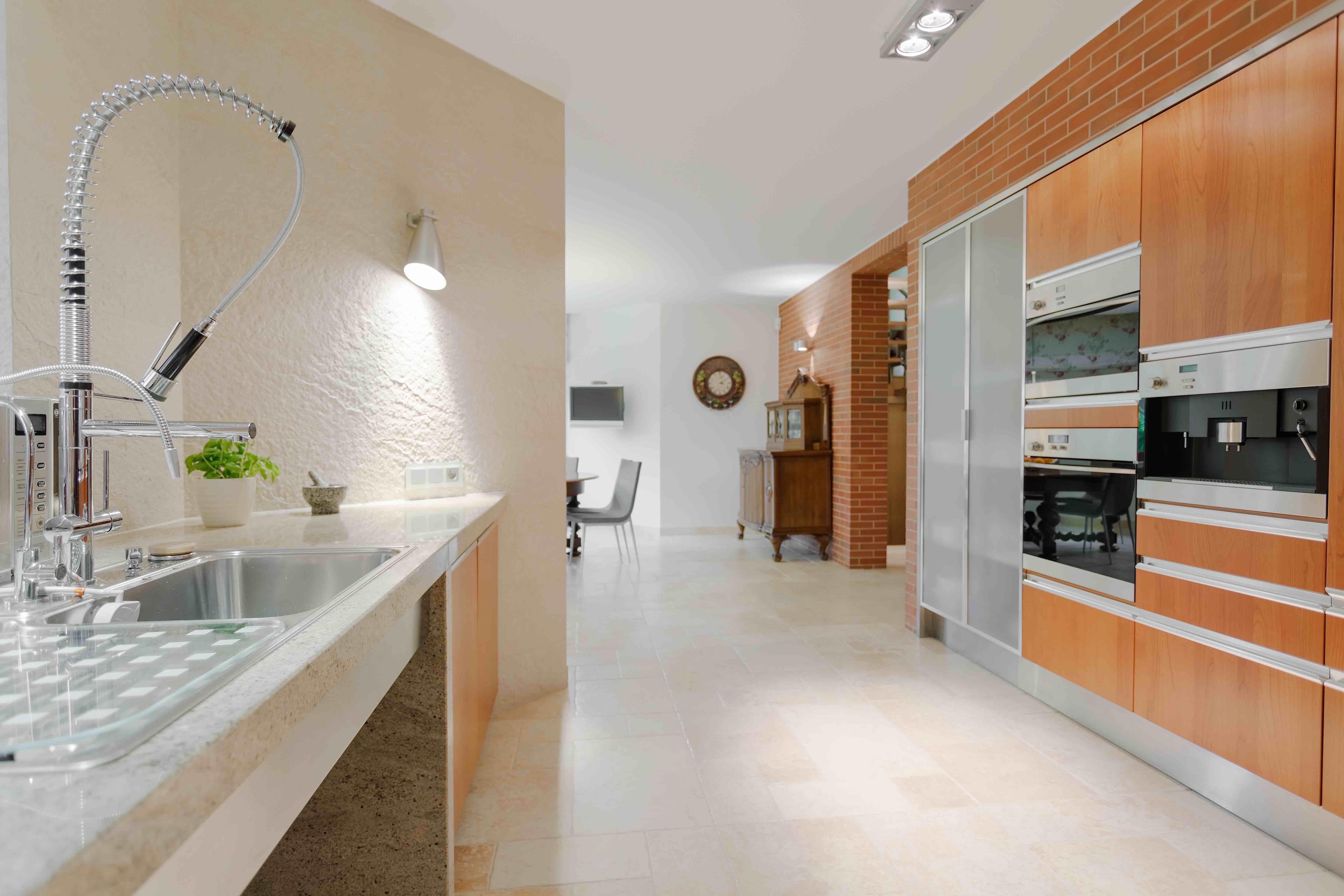 While kitchen trends are always changing, I can assure you there is one aspect that will always remain the same: functionality. In fact, it's relatively easy to argue that a kitchen's most important feature is the manner in which it functions. Every trend, for that matter, revolves around the room's ease of use. Having said that, built-in appliances are the number one kitchen trend of 2016.
As I am sure you are aware, kitchen layouts have done a great job incorporating appliances into a functional work-space. However, 2016 will witness appliances all but disappear; that is, until you need them. We have begun to notice an increase in popularity for those appliances that are, for lack of a better phrase, less obtrusive. They are, for all intents and purposes, hidden from sight until you need to use them. You may have already noticed this trend take hold of refrigerator doors; the ones that are indistinguishable from surrounding cabinets.
Now we are noticing stove tops that disappear under the counter, cutting boards that hide in drawers, and even sinks that can be covered up and meant to mimic the surrounding counter top to provide more counter space. Point being; all of these appliances are more multi-functional than ever. Covered sinks can double as a cutting board, and your hidden stove may give you the counter space you always end up needing. Look for this trend to take hold in higher-end communities, but don't be surprised if you see more middle-class housing doing the same. Perhaps built-in appliances will be the sizzle feature your next flip needs.
2. Slide-Out Cabinets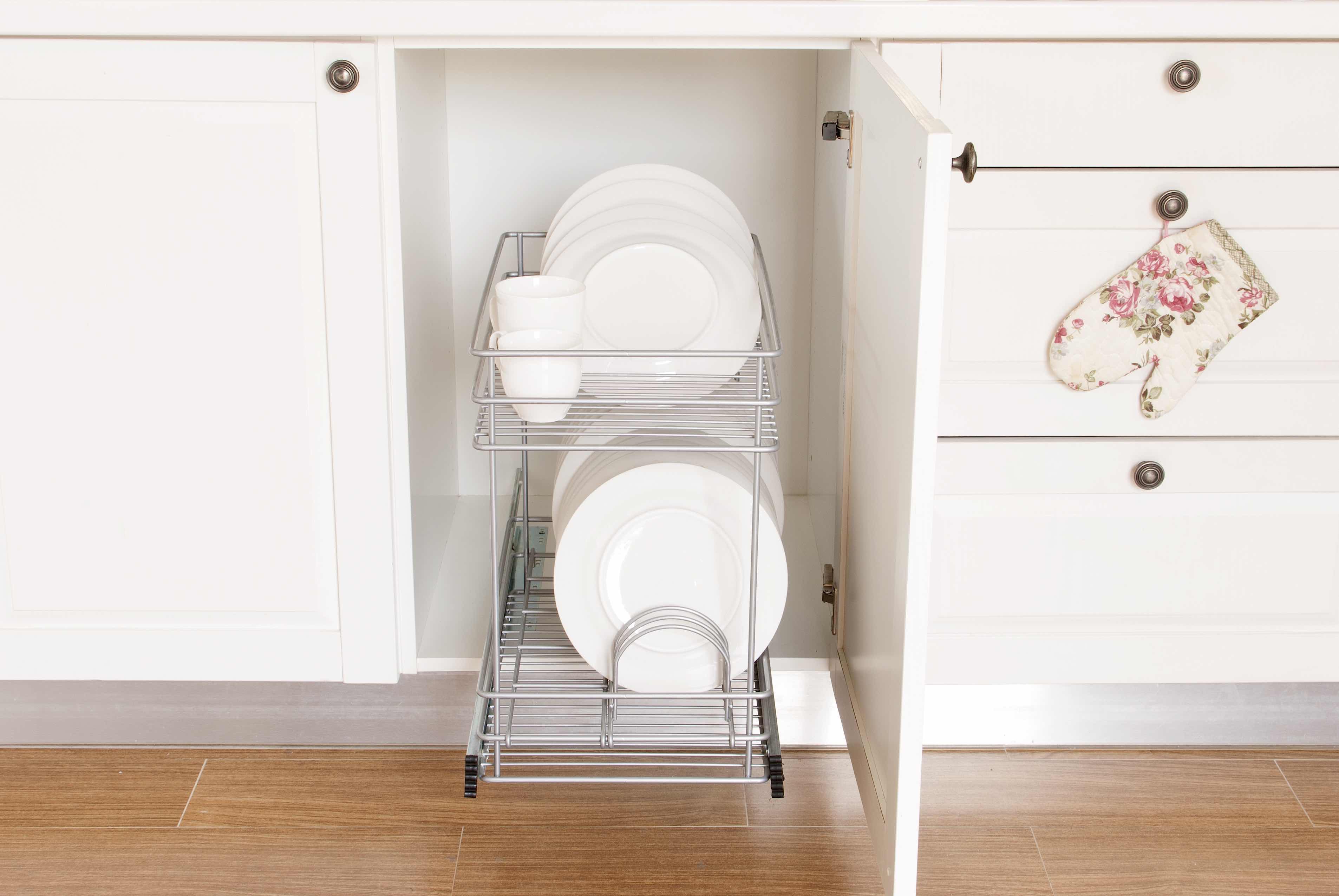 Slide-out cabinets are not necessarily the result of trending kitchen designs, but rather the same concept that landed built-in appliances at number one on the list: functionality. While trendy in their own right, slide-out cabinets are the result of necessity. Their design makes it incredibly easy to reach anything you may need out of a cabinet, thus rendering hard to reach items obsolete. No longer will you have to get down on your hands and knees just to reach the pot at the back of the bottom shelf.
As the name suggests, slide out cabinets have a shelf mechanism that extends out of the cabinet, making every item as easy to reach as the next. Not surprisingly, it is a luxury you won't even notice until you open up your cabinets for the first time. Some of the more up-scale kitchen designs will have them already built in. However, slide-out cabinets are relatively easy to install, and shouldn't take more than a half of a day to install yourself. Do yourself a favor and add them to your next rehab project before everyone else catches on.
I have noticed this trend catching on with the boomer generation, as accessibility becomes more important with age. The easier it is to reach something on an inconveniently place shelf, the more functional the kitchen becomes, and the more desirable your next project is.
3. Warming Drawers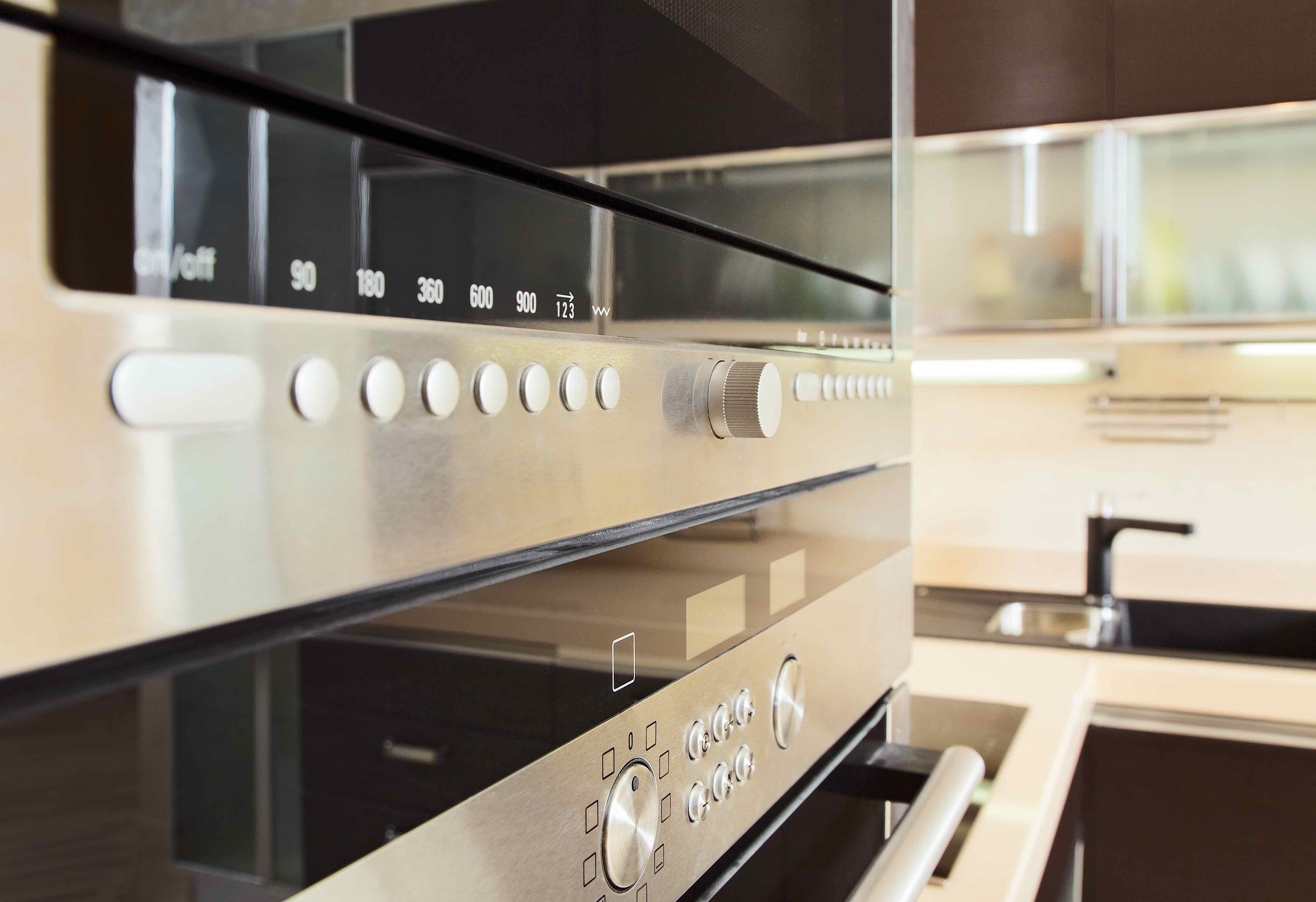 Warming drawers have increased dramatically in popularity, and I would expect 2016 to be the year these handy little heaters fully break onto the scene. However, seeing as how they are more of a luxury than a necessity, there is a good chance they will be excluded to higher-end homes. Of course, I wouldn't let that prevent you from installing one in your home. If you are looking to sell, it's what I would like to call a sizzle feature; something prospective buyers may not need, but certainly appreciate.
Warming drawers got their call up to the big leagues later last year, right around the same time the economy started to show sustainable signs of improvement. With more confidence in the economy, households started hosting more get-togethers, thus requiring a better means of entertaining more guests. The warming drawer makes it possible to keep food at a stable temperature without taking up space in the microwave or the oven. I am sure anyone that has hosted a party can appreciate the benefits of a warming drawer.
If you are looking for the next sizzle feature to contribute to your next party, a warming drawer may be the answer. However, the addition of one of these inconspicuous amenities may also get any buyers off of the fence that could be looking to purchase your home.
4. Stylish Plate Racks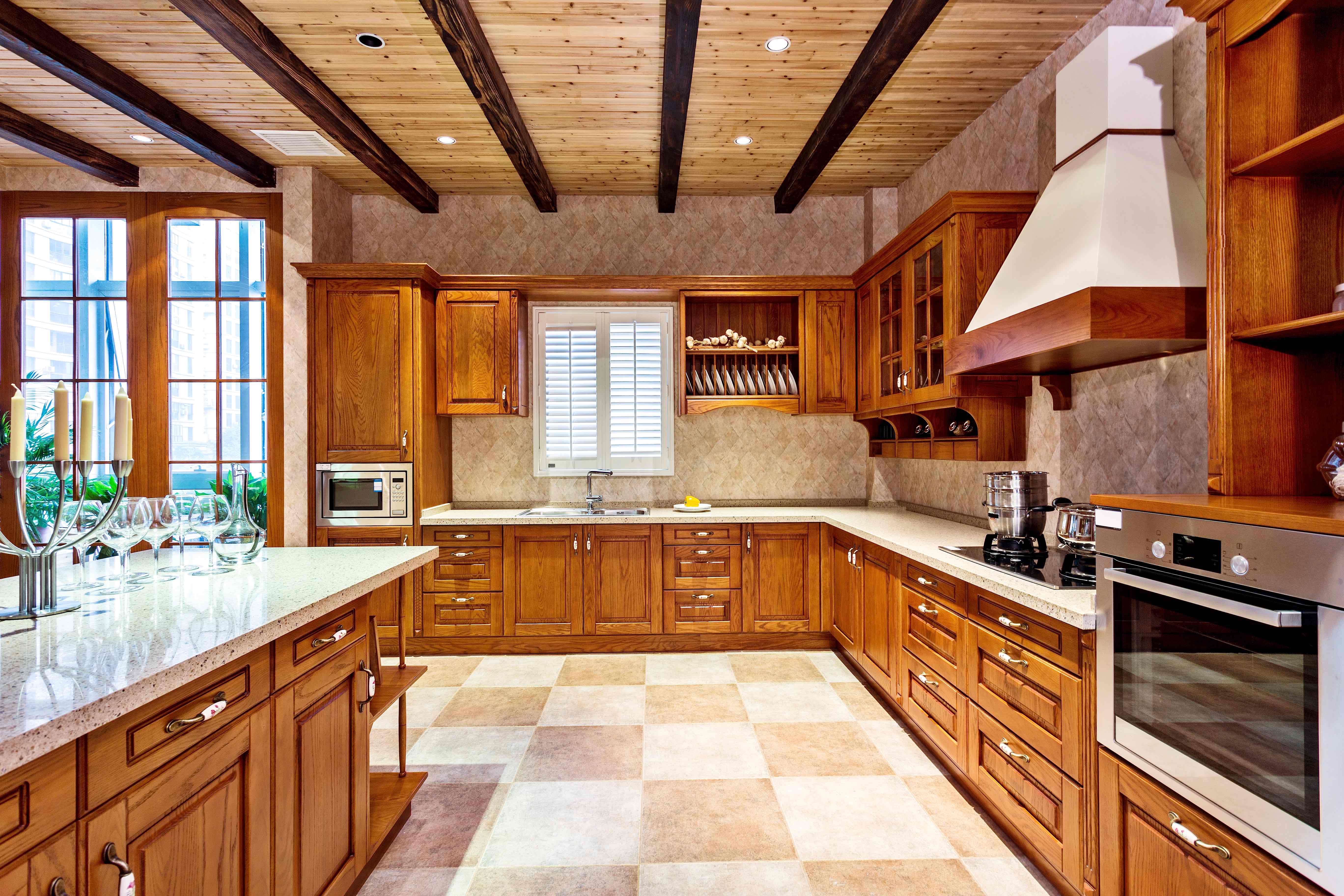 We have all seen them before, but as I previously alluded to, even trends are cyclical. That said, 2016 looks to be the year visible plate racks make a resurgence. Oddly enough, stylish storage options are all the rage in today's real estate landscape. People are excited about displaying the things they already have, as long as it is in a stylish and tasteful way. That said, built-in plate racks can very easily add a touch of elegance and charm to any kitchen, with a very minimal investment might I add.
The most popular plate racks will consist of a dozen compartments, give or take a few, specifically designed to hold one single plate. They are typically installed over the counter top, blending into the cabinets. They are relatively straight forward, and meant for nothing more than to hold plates, but their addition to a kitchen can be the difference between night and day. It really is a statement piece that I expect to stick around for a while this time.
Not surprisingly, this 2016 kitchen trend revolves around functionality and aesthetically pleasing elements. Plate racks simultaneously provide accessible storage with a touch of class. Of all the trends I expect to see in kitchens this year, plate racks are perhaps the most practical.
5. Built-In Bookshelves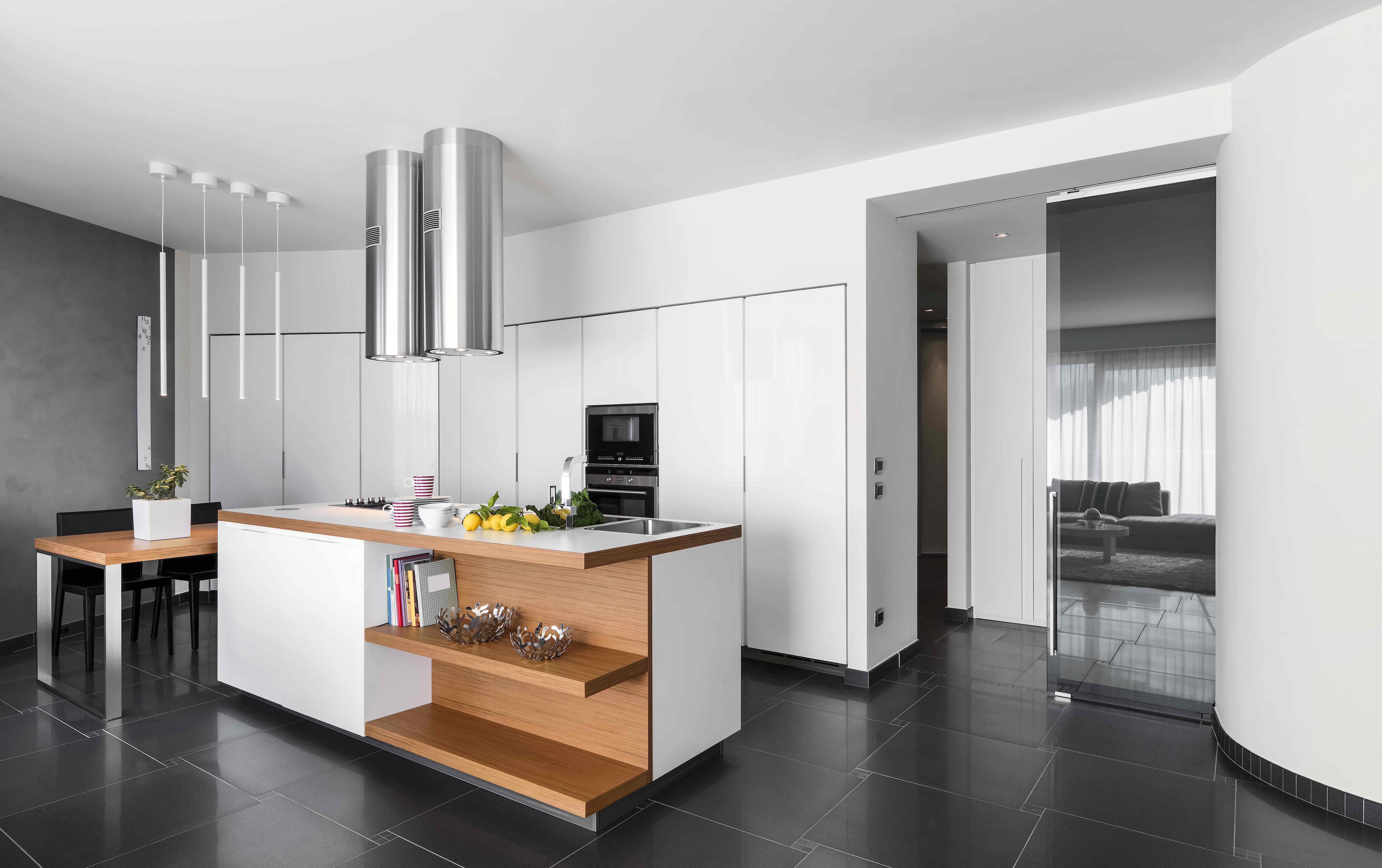 My partners and I have noticed that built-in bookshelves are becoming increasingly popular. They are multi-functional and pleasing to the eye. Those looking to add a touch of elegance may want to consider a bookshelf for their next project. Not unlike the other items on this list, they have the ability to transform an entire kitchen. Strategically placed, bookshelves can seamlessly integrate style and functionality; something every homeowner can appreciate. They also allow you to personalize your space more than a kitchen without a bookshelf would allow. Feel free to place trinkets, novels, cookbooks or anything else you want on the shelves. I have also found the bookshelves serve as the perfect transitional piece between kitchen and living room.