When renovating or rehabbing a home, some rooms deserve more attention than others. In particular, there is one room in the house that you'll want to give your undivided attention: the kitchen. Kitchens are undeniably the heart of today's homes, and can be one of the single biggest assets come time to sell. Our very own CT Homes has done more than 300 real estate transactions since 2011 and walked through countless properties across the country – it's safe to say we've seen our fair share of kitchens.  In our experience, the kitchen alone can either make or break a sale. Outdated kitchens – still stuck in the 70s or 80s – are an instant turn off to potential buyers. Therefore, when making improvements to a home, we've found renovating the kitchen to be a sure-fire way to raise the home's value. Whether you are in the market for a total kitchen gut or a few trendy updates, the following is a comprehensive guide to the top kitchen design trends we've seen so far in 2015:
Gray is the New White: White kitchens will forever hold a special place in the hearts of homeowners, and investors alike. There is something timeless about a white kitchen that draws on nostalgic memories of the past, but fuses seamlessly with contemporary concepts. However, a new challenger appears ready to take over as the top kitchen color: gray. According to leading manufacturers in the kitchen industry, softer gray tones could very well replace white as the most popular kitchen color in America. At the very least, gray should challenge white for the top spot. Take this trend into consideration when deciding which color to paint your kitchen.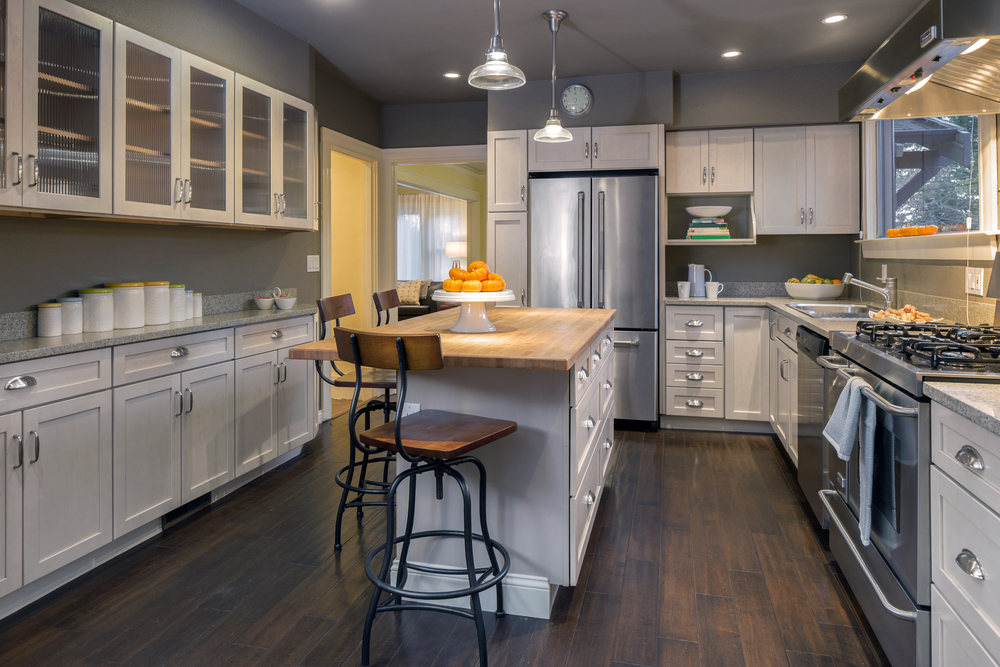 Cabinet Functionality: The rudimentary concept of the cabinet is in for a rude awakening. Gone are the days of traditional cabinetry, and boring, impractical opening mechanisms. Say goodbye to what you once knew, and hello to functionality. Hardware companies are increasingly changing the ways cabinet doors function, and consumers are loving it! The latest kitchen design trend to sweep the nation has to do with something you can't even see – at least if the manufacturer did their job: hinges. Hydraulic hinges that take the place of traditional hardware cannot only increase kitchen aesthetics, but also functionality. These hydraulic, easy-close doors fold up and out of the way with the touch of a button – making them perfect for kitchens where space is an issue.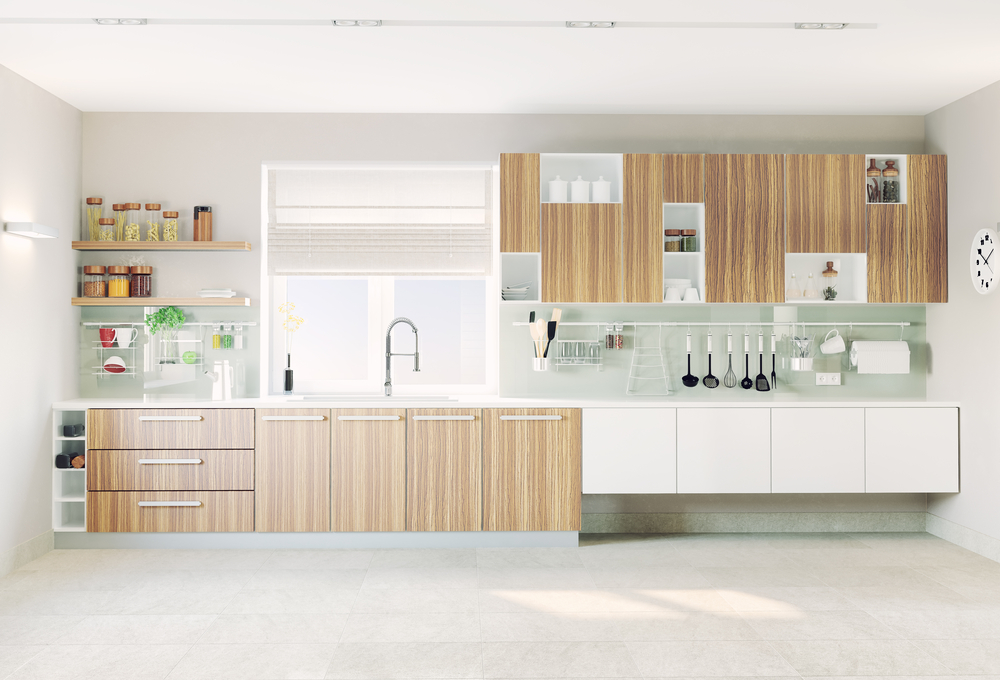 Sinks That Pop: For the longest time, kitchen sinks have been relegated to one of two colors: white or stainless steel. However, like kitchen cabinets, sinks are witnessing a changing of the guard. As the inventories of leading manufacturers would suggest, more and more consumers prefer kitchen sinks with colorful hues, as opposed to traditional concepts. Adding a splash of color to an otherwise colorless sink is a great way to accent the kitchen. This works especially well when complemented with a backsplash of the same hue.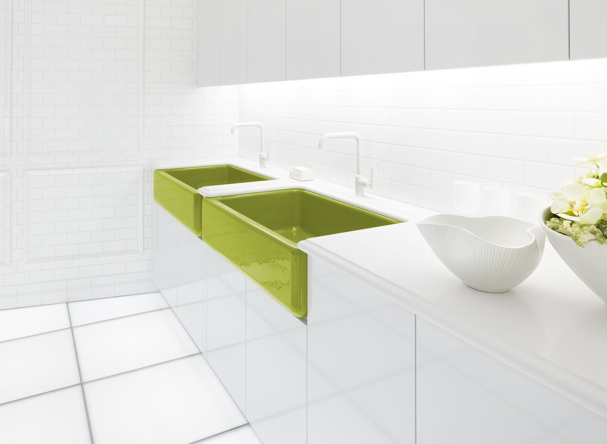 Built-In Automation: The advent of technology has taken kitchen design trends to a whole new level. There is one principle, however, that could revolutionize the functionality of the entire kitchen: automation. With automation, the future is now. From sensor-activated lights that illuminate the kitchen only when it's in use to meat thermometers that alert your smartphone when dinner is done, kitchen technology is here to make your life easier. Those looking to test the waters before fully automating their entire kitchen may want to consider a hands-free faucet. These water delivery systems can serve as a welcoming upgrade, turning a seemingly mundane kitchen into the kitchen of the future – or at least tomorrow.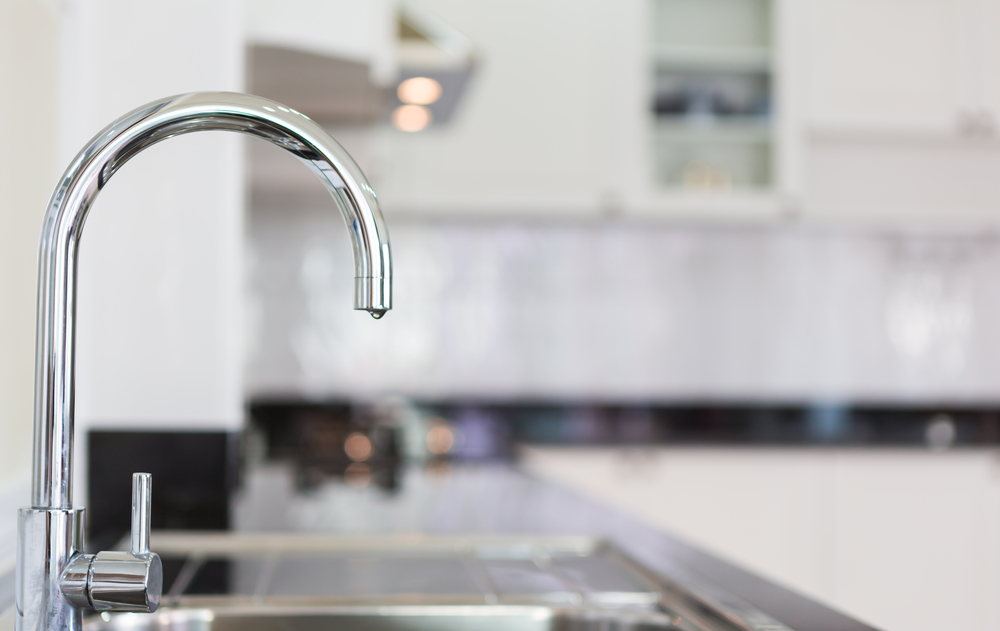 Mix & Match Countertop Materials: The days of the granite countertop appear to be numbered – at least to some extent. In other words, if you had your heart set on granite, quartz or laminate countertops, you may be dating yourself. While these materials are still functionally sound and aesthetically pleasing, it would appear that homeowners want to switch things up. Mixing countertop materials – particularly with a nice, finished wood or butcher block– appears to be all the rage. So while you can still use granite, consider highlighting it with the warmth of cherry oak.