Whether you're a renter or an investor, hunting for an apartment can be tough. There are many variables to consider, including location, size, budget, amenities, and availability. You might also take factors such as layout, noise, and location within the building into account. It would behoove you to have clarity on what apartment types would best fit your budget and needs. This will give you focus and narrow down your search. In this guide, we'll review 11 different types of apartments you can choose from.
11 Different Types of Apartments
An apartment is a single residential unit contained within a building or complex comprised of other similar units. As a renter, you'll want to choose the type of apartment that fits within your housing budget while also satisfying your lifestyle needs.
In the following sections, we'll define the types of apartments shown below:
Studio
Loft
Duplex
Triplex
Co-op
Garden Apartment
Convertible
Walk-Up
Low-Rise
Mid-Rise
High-Rise
---
[ Thinking about investing in real estate?
Register to attend a FREE online real estate class
and learn how to get started investing in real estate. ]
---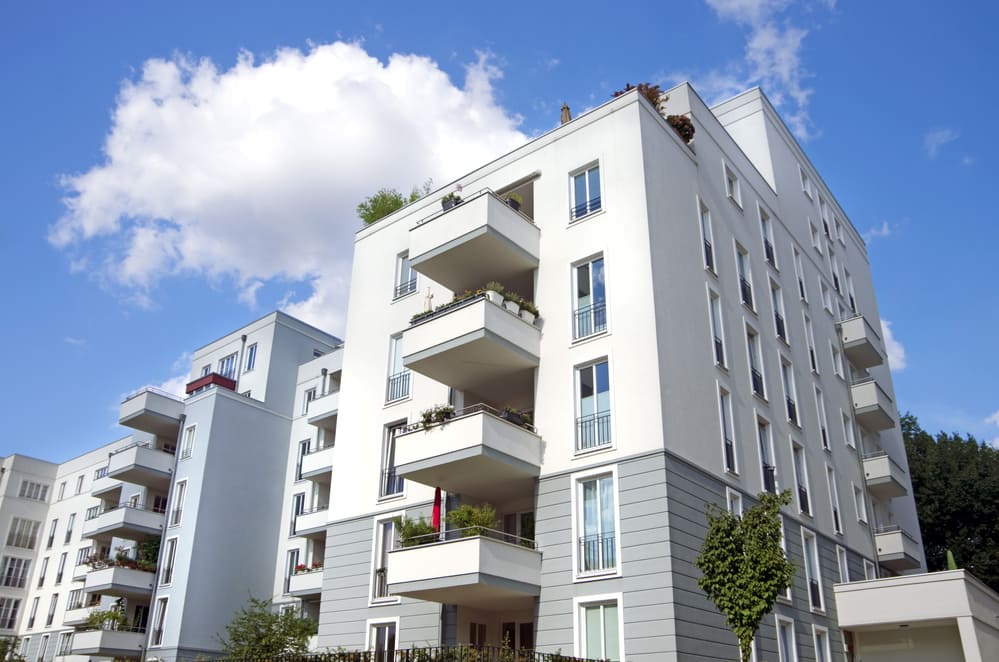 Studio
A studio apartment is easily identifiable because it features a single room with an open floor plan. This single room provides the space for your bedroom, living room, and kitchen. You might be relieved to find out that it's customary for the bathroom to have a separate room for privacy.
Typically the most affordable apartment, a studio apartment is limited to roughly 500 to 600 square feet. Studios are more prevalent in markets with dense populations and high costs of living. If you have a tight budget but dislike the idea of an open floor plan, consider an alcove studio. This variation offers a little extra separation for the bedroom using an L-shaped partition.
Loft
Loft apartments are similar to studios in the sense that they have one large, open room. However, they have a distinct look and feel created by high windows and ceilings, and exposed brick and support beams. Lofts are typically commercial and warehouse spaces that have been renovated for residential living. Therefore, they're a great match for renters who love an industrial vibe.
Duplex
If you prefer the look and feel of living in a single-family home, the next two apartment types are likely your best bet. A duplex is a rental unit that belongs to a single property made up of two units. Each unit has its own entrance while sharing either a wall or a floor with the other unit. In other words, the two units are either side-by-side, or one is sitting above the other.
In some cases, a duplex may have formally been a single-family home that was later divided and converted into a two-unit property. It's not uncommon for the property owner to live in one of the two units and rent out the other for rental income.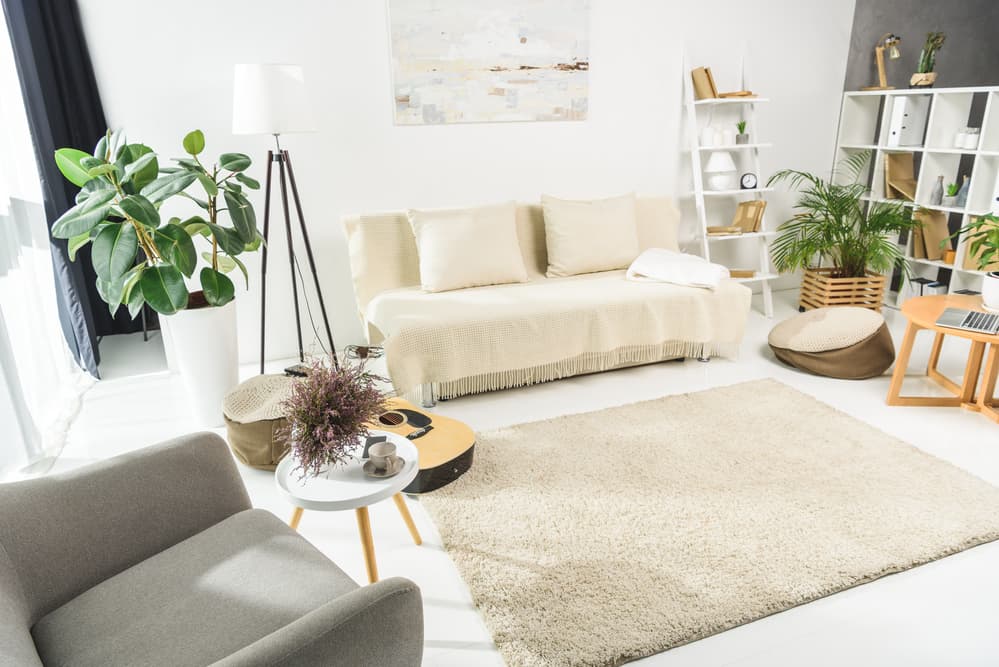 Triplex
A triplex is simply a duplex with an additional unit. In other words, it's a single property comprising three units instead of two units. Each apartment will have its own entrance and feature similar living spaces.
Co-op
A housing cooperative, or co-op for short, is an apartment building owned collectively by its tenants. In this sense, a co-op is identified by its financial structure rather than its physical structure. When you apply to live in a co-op, you agree to become a part-owner of the building or complex. Instead of paying rent, you are paying co-op dues. Part of the financial responsibility includes mortgage payments, upkeep, and maintenance costs. A board of directors governs the application process and designates building rules that must be followed.
Garden Apartment
Are you someone who prefers a living space surrounded by natural scenery? If you answered "yes," then you should try using the keyword 'garden apartment' while combing through apartment listings.
Garden apartments are set around gardens and other green spaces filled with plants, trees, flowers, ponds, and other natural elements. A garden apartment community is typically smaller, featuring just one to three floors and no elevators. Due to the spaciousness of the property, a garden apartment is typically found in suburban and rural neighborhoods.
Convertible
Consider a convertible apartment if you are worried that a studio apartment would be too small or not offer enough privacy. These apartments are the next step up above a studio but are generally smaller and more affordable than a one-bedroom apartment.
These apartments feature a separate area partitioned by a partial wall. They're called "convertible" because you can use that space however you see fit. You could designate it as your bedroom, office space, or even home gym or second bedroom for a young child.
Walk-Up
If you have a favorite television show or movie set in New York City, you're likely already familiar with this iconic apartment. Walk-ups are buildings found in urban neighborhoods and are only accessible by stairs. (Read: there are no elevators.) If you prefer to avoid the hassle associated with climbing stairs, you'll likely want to take a pass on walk-up apartments and leave them to the silver screen.
Low-Rise
These next three apartment categories make it seem as though you're trying on a pair of jeans.
A low-rise apartment is an apartment building that features a small number of floors, typically within the range of one to four.
Mid-Rise
An apartment building usually falls into the mid-rise category if it has between 5 and 12 floors. Although a low-rise building may or may not have an elevator, a mid-rise building will usually have one.
Mid-rise apartments are popular amongst investors and developers. They provide a more economical scale relative to low-rise apartments and are not as cost-prohibitive as high-rise buildings.
High-Rise
The tallest type of apartment buildings are high-rise complexes. They feature 12 or more floors and may require the use of multiple elevators. You're most likely to find a high-rise in large cities. Any high-rise building with more than 40 floors is technically a skyscraper, which you might find at the city-center of a metropolitan city.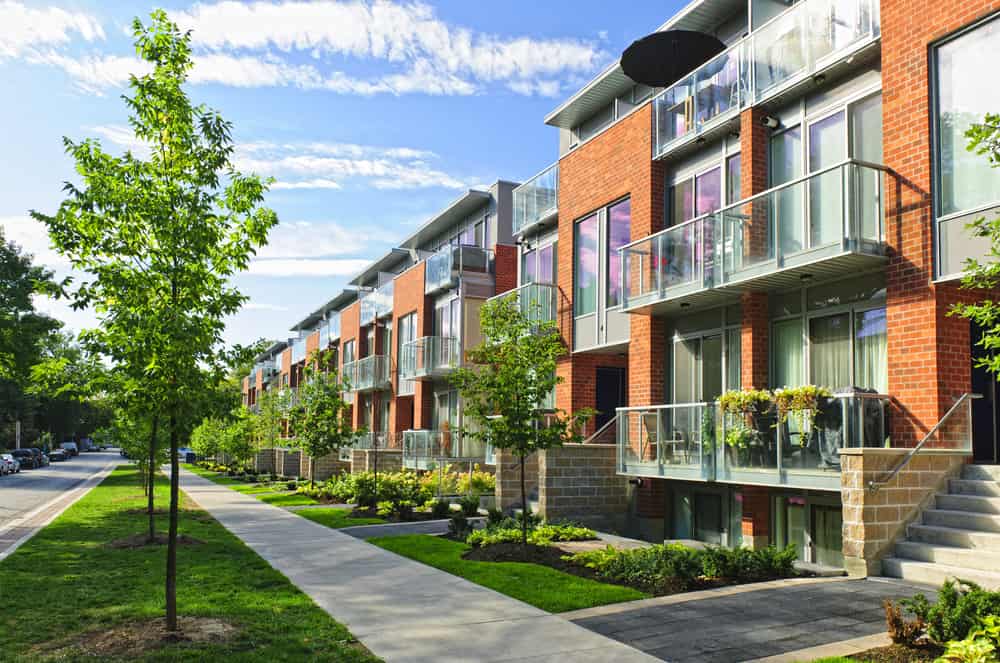 Summary
As a renter, you have many different types of apartments to choose from. Apartment types are determined based on size and layout and the type of building or complex to which an apartment belongs. The availability of different types of rental properties often depends on the neighborhood that you live in. For example, if you live in a rural area, it may be unrealistic if you expect to find an industrial loft or an apartment in a high-rise. Conversely, a garden apartment or duplex might be near impossible to find if you live in an urban jungle. As long as you remain realistic about your location, lifestyle, and budget, you'll likely find just the right apartment for you.

---
Ready to start taking advantage of the current opportunities in the real estate market?
Click the banner below to take a 90-minute online training class and get started learning how to invest in today's real estate market!