If you're in the market to buy a home, do you already know what kind of home you want? The United States boasts a rich multicultural history that influenced design and architecture. Thanks to this, house hunters have a wide range of options at their disposal. In this guide, we'll provide a breakdown of all the different types of houses. That way, you'll have an easier time conveying what you're looking for.
10 Different Types Of Houses
First, we'll introduce you to different types of houses in terms of structure. Understanding your preferred building type is a great place to start because it will dictate the size and location of the home you're looking for.
Here are 10 different types of houses to add to your vocabulary:
Detached Single Family

Apartment

Condominium

Townhome

Co-Op

Tiny Home

Multifamily Home

Mobile Home

Bungalow

Mansion
1. Detached Single Family
As its name describes, a detached single-family home does not share walls or land with any other homes. They are designed to house one family comfortably and often feature a lawn, driveway, garage, and backyard. According to Builder, 80 percent of Americans prefer this type of home. Privacy from neighbors is cited as a popular rationale.
2. Apartment
Apartment buildings feature a number of similar units that are housed in a single structure. Each tenant pays rent, which typically includes payment for additional services such as laundry, maintenance, and on-site facilities. Although apartments typically offer affordable rates, tenants share walls and generally have less privacy.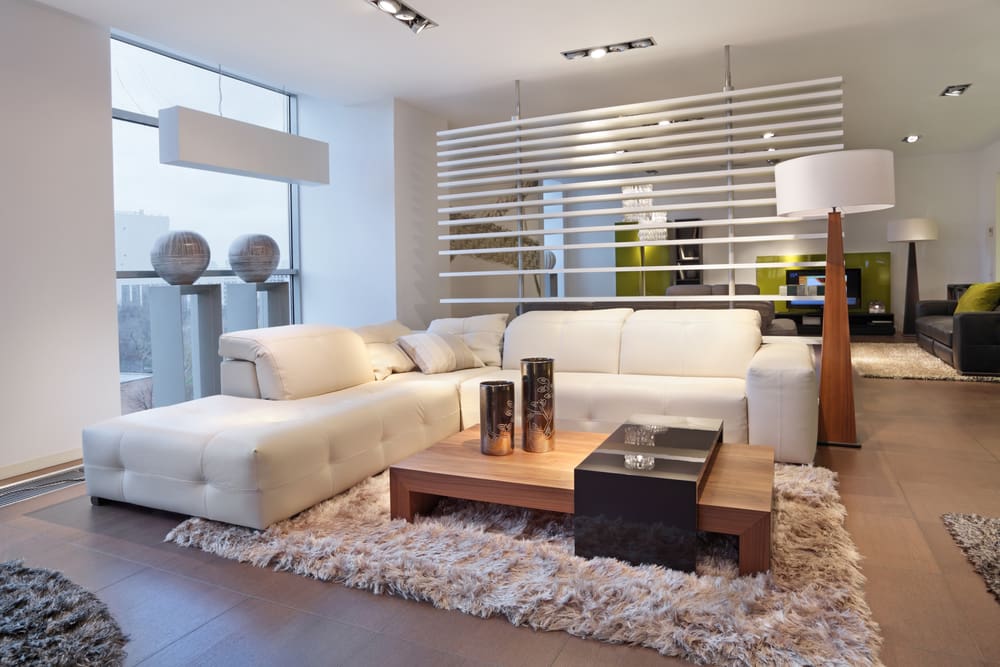 3. Condominium
Condominiums, or condos for short, are similar to apartments in terms of size and structure. However, condos are purchased and not rented. While you wouldn't own the entire building, you would own your unit. Each condo owner in the building forms a Homeowners Association (HOA) and shares ownership of communal areas. Elected members of the HOA make decisions on behalf of the community on items such as upkeep and maintenance.
According to Statista, the average price of a condo in the U.S. is roughly $250,000. In comparison, the average price of a single-family home is $408,000. Condos are a great option for those who'd like to enjoy homeownership but may not be able to afford a detached house.
4. Townhome
Like an apartment or a condominium, a townhome shares walls with other units. However, you'll only have to share walls with one or two neighbors at most. That's because townhomes units are multilevel, meaning you won't have upstairs or downstairs neighbors. Townhomes have their own entrance from the street rather than a shared entrance. You can find townhomes that are for either rent or purchase.
5. Co-Op
A co-op shares a similar style as apartments and condos but has a unique legal and financial structure. Instead of buying a unit, you're buying a share of the company that owns the building. In other words, you become a company shareholder rather than a property owner.
The space you're afforded is typically based on how many co-op shares you own. This could be in terms of size or luxuriousness. As a member of a co-op, you can vote on common area decisions or the acceptance or rejection of new buyers.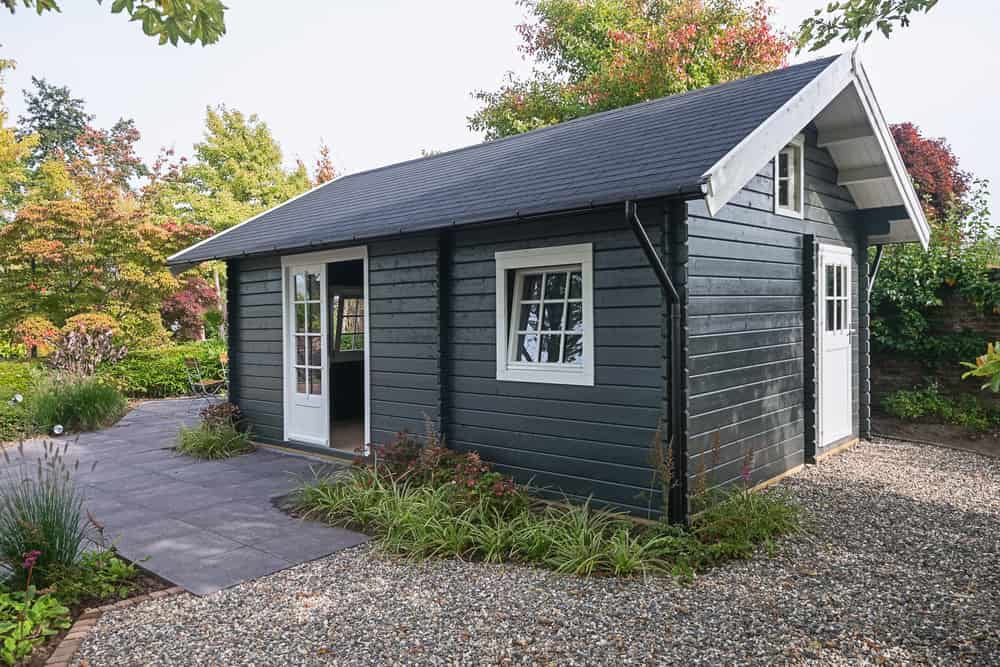 6. Tiny Home
During the great recession, tiny-home living gained popularity. Americans took hardship as an opportunity to re-evaluate their attachment to material things. Even as recently as 2020, 56 percent of Americans would consider living in a tiny home.
So what does it mean to live tiny? Tiny homes are between 60 and 400 square feet in size, some of which are mobile. Inhabitants are forced to minimize the number and size of their personal belongings. They often have to get creative when it comes to storage, but some would argue that it's part of the fun. In exchange for their sacrifices, tiny home dwellers enjoy more physical and financial freedom.
7. Multifamily Home
Any property featuring two or more units falls under the general category of multifamily housing. An apartment building, condominium complex, or a row of townhouses all qualify as multifamily.
Multifamily properties are popular amongst real estate investors because they offer multiple rental income streams. If you're interested in adding multifamily investing to your portfolio, check out our investing in multifamily real estate guide.
8. Mobile Home
Mobile homes are built in a factory before they are towed to a lot. Although these homes can be moved if needed, they are not intended for frequent towing. The owner purchases the home itself but rents the lot or pad that it sits on. Mobile homes range from practical to luxurious and are a fraction of the cost of a traditional detached home. Contrary to stereotypes, mobile homes can offer comfortable living in premium locations.
9. Bungalow
Bungalows are best described as small, affordable homes that were built with simplicity and artistry. They typically have one story, with an occasional extra half-story incorporated into the attic. A front porch is almost always a key feature.
Because we tend to prefer larger homes, bungalows are seldom built these days. They are a charming relic from the first half of the 1900s when Americans sought the means to buy a sensible, modest home at an affordable price. They're still a popular option, especially amongst first-time homebuyers who want a starter home that they can afford to renovate.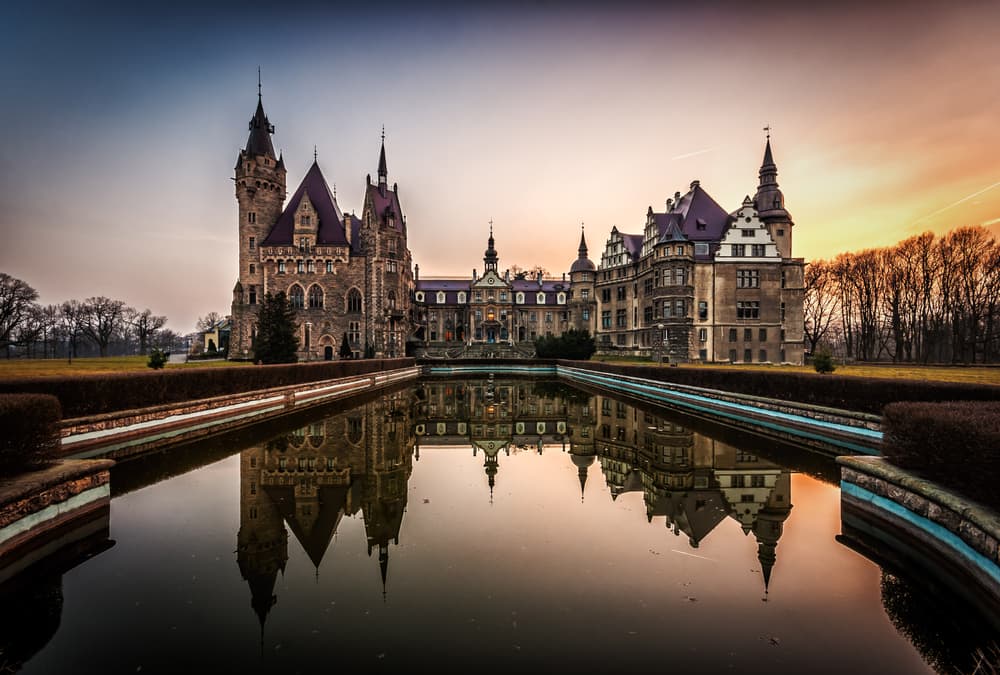 10. Mansion
"Tell me that you're rich without telling me that you're rich."
Mansions are much larger than your average home. They're typically built and owned by wealthy individuals and families and often exceed 8,000 square feet. Although there is no official definition of how many bedrooms or square feet a home must feature to qualify as a mansion, you know one when you see one. They are large, impressive, and make a statement.

---
[ Thinking about investing in real estate?
Register to attend a FREE online real estate class
and learn how to get started investing in real estate. ]
---
10 Popular Types Of Home Styles
Next, we'll introduce you to 10 popular types of home styles. Architectural style can be identified by features that make a building unique in terms of regional or historical character.
Which of the following home styles is your favorite? We'll help you decide in the following sections.
Cape Cod Houses

Ranch Style Houses

Colonial Houses

Contemporary Houses

Cottage Style Houses

Farm Style Homes

European Style Houses

Tudor Style Homes

Mediterranean Houses

Mid-Century Modern Houses
1. Cape Cod Houses
The cape cod style home originated in — you guessed it — Cape Cod, Massachusetts. These charming homes have been around since the 1700s and are built to survive New England winters. You can spot a cape cod style by looking for shingles, wood siding, and a centered front door that has a window on either side.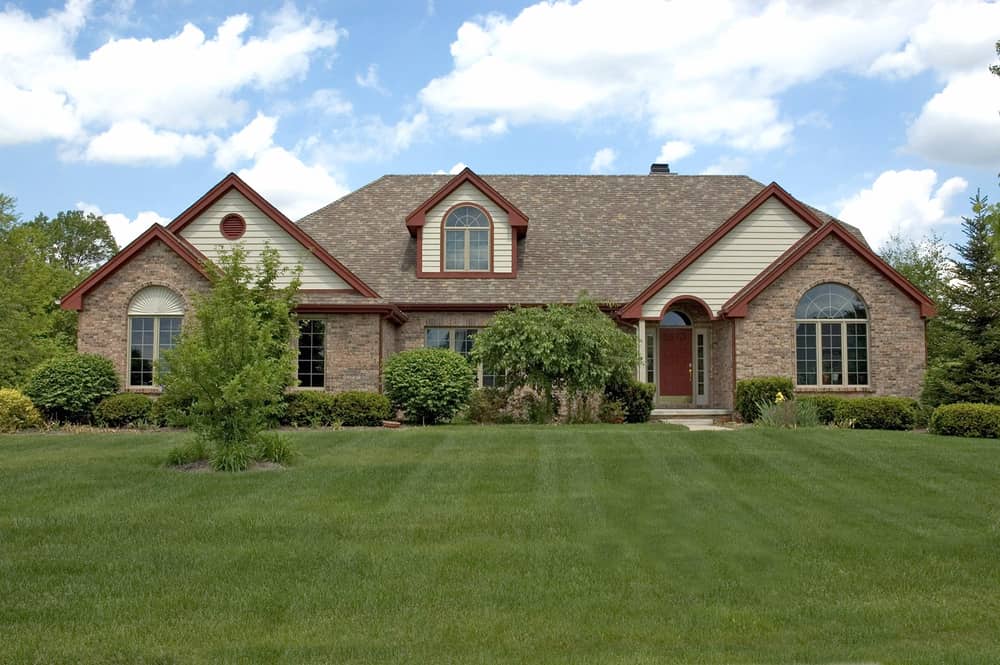 2. Ranch-Style Houses
You can find ranch-style houses in rural areas of the U.S. In the 1930s and again in the 1950s, ranchers and farmers could afford to build large, sprawling homes. These homes are usually one story and feature large, open floor plans. Ranch homes typically sit on large plots that encourage outdoor living.
3. Colonial Houses
Colonial homes feature one of the oldest and most historical styles in the U.S. Settlers built homes that were familiar to the region they came from. Thus you can find colonial homes with influences from England, France, and the Netherlands, for example.
Although these homes are simple in structure, they usually feel formal and grand. The front door will take you to a large entryway with a central staircase leading to one of two or more floors. Many colonial homes feature columns at the entrance.
4. Contemporary Houses
A contemporary home represents today's latest trends. Right now, this might mean eco-friendly building materials, clean lines, and natural textures. Contemporary will likely take on an entirely new definition in ten years.
"Contemporary" and "modern" are used interchangeably, but they take on two different meanings in architecture. When describing types of houses, "modern" is a revival of architecture from a past era. For example, a new home built using elements from the 1950s is called "mid-century modern." History frequently repeats itself in architecture and interior design.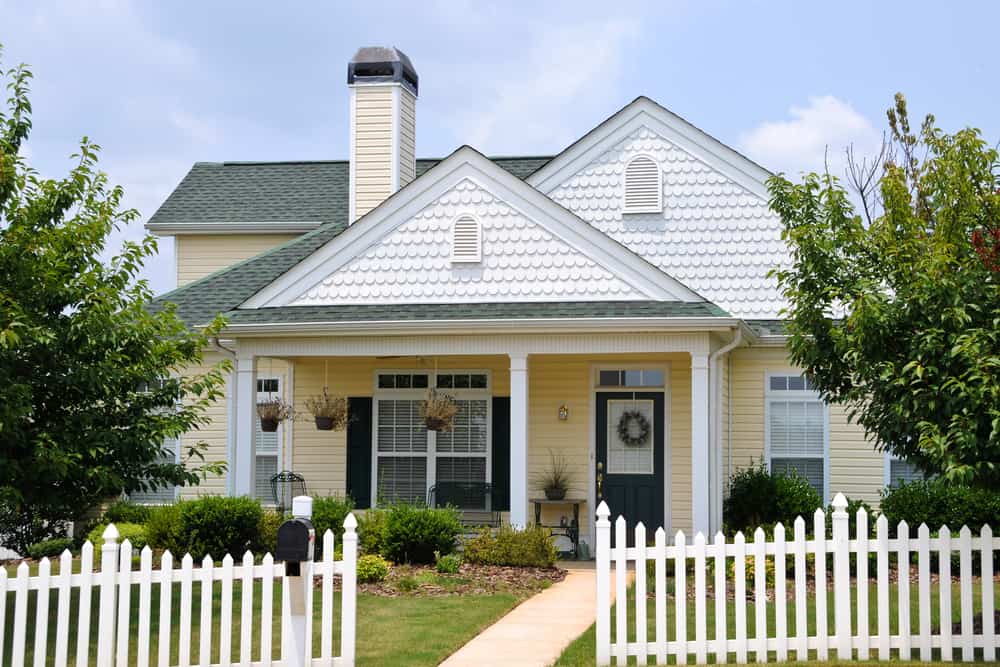 5. Cottage Style Houses
Are you craving a cozy, charming house that reminds you of England? A cottage-style house perfectly fits the bill. These homes feature a small porch, wooden siding or shingles, and plenty of charm. These homes were historically built for working-class farmers. Today, they make popular residences and vacation homes for just about anyone.
6. Farm Style Homes
Farmhouse-style homes are rustic in nature and draw inspiration from large barns. You'll usually find tall ceilings and exposed beams, brick, and stone. As you might have guessed, this style of home was popular on American farms. However, this popular style can be found in urban areas as well. Today's homebuyers often opt to keep the rustic exterior but renovate the interior to feature a contemporary or industrial look.
7. European-Style Houses
If rustic and charming isn't your style, perhaps you'd like to draw inspiration from grand European estates. These homes boast steep roofs, tall windows, and traditional touches such as pediments and keystones. European-style homes are often luxurious and are costly to build. Don't be surprised if you find large fireplaces and marble floors in this popular revivalist style.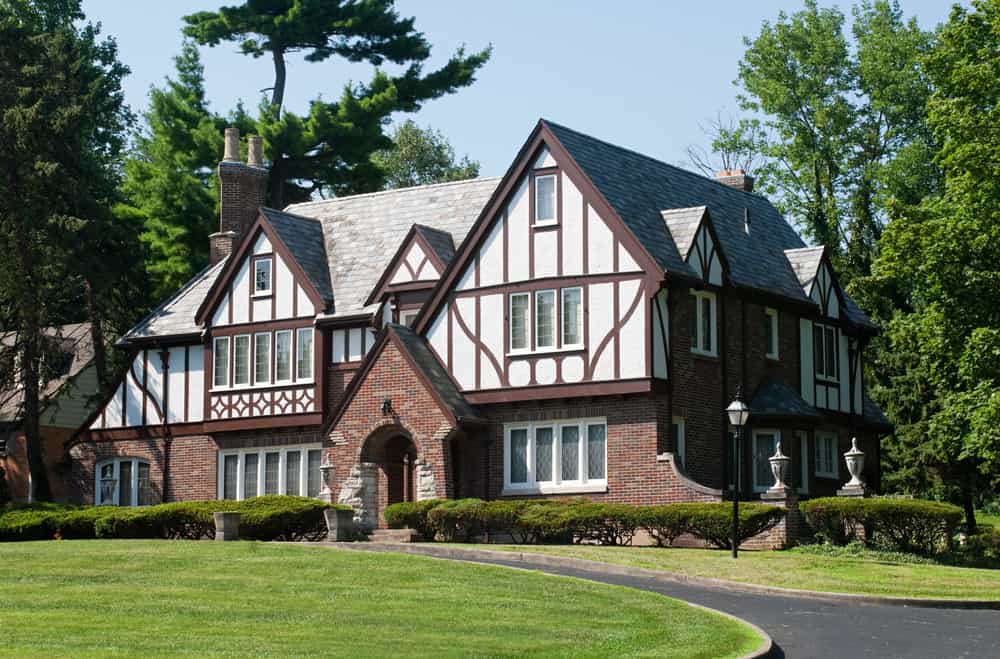 8. Tudor-Style Homes
Tudor-style homes are arguably one of the easiest to distinguish. The exterior of the first floor is typically exposed brick, while the second story features a white facade with half-timbered framing. Other distinct features include steep roofs, cross gables, and narrow windows.
Because of the framing, you might think that the style originally came from Germany or Switzerland. However, it came from England and became popular in the U.S. around the 1920s, especially in the Southeast.
9. Mediterranean Houses
If you crave a more relaxed style that reminds you of Spain or Italy, a Mediterranean-style house is the way to go. These homes are popular in coastal states like California and Florida, where climates are most similar to the Mediterranean. These homes are instantly identifiable by their red tile roofs and stucco walls. Large windows, balconies, and tile help create a focus on indoor-outdoor living.
10. Mid-Century Modern Houses
Mid-century modern homes pull their inspiration directly from 1950s America. These homes are sleek and minimalist, with geometric features. Mid-century designers emphasize function over form, typically with large glass windows that allow you to appreciate nature. If you want to see an example of a mid-century modern home in person, you'll have the easiest time finding one in Palm Springs, California.
Summary
Picking the right type and style of home is essential. Not only do you want your home to reflect your personal style, you need it to meet your functional needs. This is no easy feat since there are so many different types of houses available in the U.S. real estate market. However, it's a great reminder of how many cultural influences we have.
What's your favorite type of home style? Do you prefer something modest and charming or something grand and luxurious? Which cultural influences do you like? Share with us in the comments below!
---
Ready to start taking advantage of the current opportunities in the real estate market?
Click the banner below to take a 90-minute online training class and get started learning how to invest in today's real estate market!