The stock market has proven to be a competent wealth-building machine for those who respect and abide by a strict process. Today's most prolific traders and investors are living proof that the convergence of a proper education and a proven system can result in a very lucrative career. That said, there's more than one way to invest in Wall Street. While day traders depend on timely volatility to incur quick profits, long-term and income investors are more inclined to follow trends that can compound growth over time.
Regardless of their investment strategy, there's one thing most investors have learned to covet: undervalued stocks. If for nothing else, undervalued stocks suggest they have room to grow. Equities that have demonstrated a unique propensity for upside are great additions to any portfolio, which begs the question: What are the best undervalued stocks to buy now?
Before we get to the best undervalued stocks to buy now, however, let's first look at what an undervalued stock is.
What Is An Undervalued Stock?
The concept of an undervalued stock is more or less subjective. Two different investors with unique strategies can look at a single equity and come to two different conclusions based on its valuation. On the one hand, an undervalued stock may be an equity that has been sold off due to an overreaction from an earnings report. On the other hand, an undervalued stock could just as easily be an equity with plenty of unrealized potential. Either way, underlying fundamentals typically suggest undervalued stocks aren't priced accurately. When all is said and done, an undervalued stock is simply an equity with room to grow.
What Is Value Investing?
In its simplest form, value investing is the practice of identifying and investing in under-appreciated equities. That's not to say value investing accounts solely for long-term potential, but rather that the current valuation is attractive relative to where the stock has already been. Thus, value investors inherently seek out stocks and equities which may currently be acquired at a low cost; some people call it "buying on the dip." Inversely, the same concept may be applied to "expensive" stocks: Value investors intentionally avoid building positions in "overvalued" stocks for fear of missing out on returns.

---
[ Want to learn what Active vs. Passive Income looks like for stock investors like you? Find out how you can take advantage of Passive Stock Investing in our FREE webinar! ]
---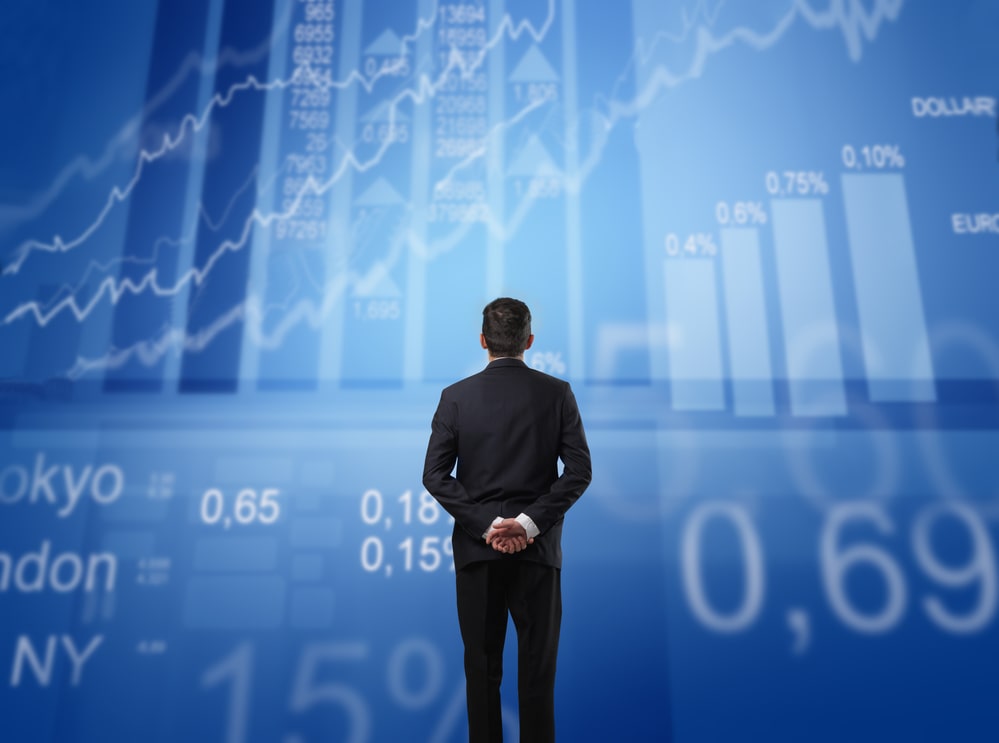 Value Vs. Value-Based Investing
Whereas value investing emphasizes undervalued stocks, the concept of value-based investing is centered on personal opinions. Value-based investing brings in a larger element of subjectivity than its value investing counterpart. Consequently, value-based investors have developed a reputation for blazing their own trail, regardless of what market indicators suggest. When exercising a value-based investing strategy, investors prioritize their own opinions on a stock over market fundamentals. As John Li, the co-founder of Fig Loans, is quick to point out, value-based investing is when investments "are made based on the popularity of the stock and the high expectations surrounding it."
10 Best Undervalued Stocks To Buy Now
Investors looking to capitalize on value and increase their potential profit margins should pay special considerations to undervalued stocks. Few strategies are more capable of simultaneously mitigating risk and realizing attractive returns than value investing. Instead of spending valuable time looking at every business on Wall Street, consider the following list of undervalued stocks to look out for right now:
Intel

Twilio

Autodesk

American Express

Qualcomm

Zoom Video Communications

Boeing

The Walt Disney Company

Target

Meta Platforms
[ Ready to take the next step in your real estate education? Learn how to get started in real estate investing by attending our FREE online real estate class. ]
Intel Corporation (NASDAQ: INTC)
As an established company with positive earnings, investors will want to evaluate Intel's valuation based on the company's PEG and PE ratios. There are other factors to consider, but Intel's PEG ratio is currently 2.77x, which is higher than the semiconductor industry average. While the PEG ratio suggests Intel is overweight, its 9.37x PE ratio tells investors this equity is one of the most undervalued stocks in a promising industry with plenty of secular tailwinds.
However, it is worth noting that Intel isn't one of the best undervalued stocks because it is trading at a discount; it's one of the best undervalued stocks because of its potential relative to its valuation. Despite trading well below the valuations of industry peers, Intel is still perfectly capable of capitalizing on the growing need for semiconductors and their respective equipment.
In particular, Intel is looking to compete with AMD and Nvidia in the lucrative graphics processing unit (GPU) space. Though competitive, the multibillion-dollar graphics card market will almost certainly help Intel increase its earnings and make today's share prices look like a bargain. Additionally, Intel is switching its processors over to 10nm Alder Lake chips (set to arrive later this year), which will help it make up ground to its worthy competitors. If Intel's moves help it make up any of the lost ground AMD has taken, expect today's price to look like a great bargain.
Twilio Inc. (NYSE: TWLO)
Not unlike many of today's most dominant tech companies, Twilio became the beneficiary of several secular tailwinds. The company's cloud-based communication platform became invaluable for businesses of all sizes at a time when work-from-home trends took over the majority of households.
However, it is worth noting that Twilio isn't one of the most undervalued stocks to buy now because of how Wall Street values it, but rather its valuation compared to where it was before the pandemic. If for nothing else, Twilio's valuation metrics suggest it is an expensive stock to buy. With a price-to-sales ratio of 7.67x, Twilio is one of the most expensive stocks in an already costly industry.
However, Twilio is currently trading about 70% below the all-time high it reached at the midpoint of last year. Since July of last year, in fact, Twilio has steadily declined. Even with the decline, Twilio seems highly valued; it just got ahead of itself at a time when the pandemic was pulling a lot of business forward. Today, Twilio is trading around the same price it was before the pandemic, but the company has still adde a lot of business to its books. Most notably, Twilio's revenue increased 54% in its latest quarter. Yet, despite the increase in revenue, the company still trades at pre-pandemic levels. At the very least, investors can start a new position in a great stock with a more attractive risk/reward profile.
As one of the most undervalued stocks in 2022, it looks almost inevitable that Twilio will become one of the primary beneficiaries of more people spending more time on their phones in the future. As we grow increasingly dependent on smartphone technology, Twilio's services will become more necessary. As a result, today's price looks like it could be a steal for investors with a long-term time horizon.
Autodesk, Inc. (NASDAQ: ADSK)
Autodesk is a software company which provides an entire suite of 3D design, engineering, and entertainment software and services. The company's tools have become synonymous in the engineering world and are used for a variety of important tasks: surveying, design, analysis, and documentation solutions for civil engineering. Most notably, Autodesk offers AutoCAD, a software for professional design, drafting, detailing, and visualization. Simply put, Autodesk enables the creation of accurate 3D models necessary to facilitate real world engineering products.
The sheer volume of businesses that have become reliant on Autodesk's products has catapulted the company to the forefront of the software industry. As a result, Autodesk has seen its share price increase significantly in as little as five years. Nonetheless, shares are down more than 50.0% from their 52-week high which was about the midpoint of last year.
The stock has been on a steady decline over the last few quarters, but the drop appears to be related more to a broader market selloff than an indictment on the company itself. If for nothing else, investors sold Autodesk when the Fed announced it would be increasing interest rates, much like they did with every other technology company.
The selloff appears overdone, and may even represent a great opportunity to start a position in a strong company for much less than it was trading a few months ago. On top of the recent drop, Autodesk looks relatively cheap compared to its peers in the software industry.
Since Autodesk is one of the rare software companies with positive earnings, one of the best tools to evaluate the company's valuation is to look at its PEG ratio. Otherwise known as the price/earnings-to-growth ratio, the PEG ratio gives insight into the relationship between the price of shares, the earnings generated per share, and the company's expected growth. Autodesk has a PEG ratio of 3.11x, which puts it firmly below the industry median and in the value category.
If the PEG ratio isn't enough to convince investors Autodesk is one of today's best undervalued stocks, perhaps growing tailwinds will. In particular, Autodesk is becoming the gold standard for developing and analyzing buildings with 3D software. Otherwise known as Revit, Autodesk's software is being required by many countries for building information modeling. In a way, Autodesk is a "picks and shovels" play in the real estate development industry.
The tailwinds don't stop at the real estate sector, however. Autodesk is looking to become a staple in every industry where 3D modeling is an integral component. The optionality is encouraging, especially at a time when shares are trading as low as they are.
American Express Company (NYSE: AXP)
As most people already know, American Express provides charge and credit payment card products, and travel-related services worldwide. However, as a significant player in the consumer finance industry, American express took a big hit when the pandemic became a global emergency. With spending and travel down in the last year, American Express was suppressed by outside factors. By the second quarter of last year, its stock price had dropped more than fifty percent from its previous high mark.
While there was reason to fear for the future of American Express, the drop was certainly an overreaction to one of today's most popular credit cards. As a result, it didn't take long for the stock price to rebound. Nonetheless, the credit card company looks like one of the most undervalued stocks in the market.
For starters, the market seems to think the Coronavirus has peaked; if that's the case, American Express is in a great position to benefit from long-term secular tailwinds. As travel opens up and more people start going out, American Express will be a clear beneficiary. With airlines such as Delta reporting improvements, American Express looks to be a clear winner.
If long-term trends aren't enough to get investors excited about the future of American Express, current valuations should do the job. With a price-to-earnings growth ratio of 1.28x, American Express is more fairly valued than its competitors (Visa and MasterCard), but it's also set to benefit more from an increase in travel.
The low valuation, combined with secular tailwinds, should position American Express as one of today's most undervalued stocks with plenty of upside. The company is already close to matching pre-pandemic earnings, and the future only looks bright. Spending in the United States is up, and the global recovery will lift American Express to new highs sooner rather than later.
QUALCOMM Incorporated (NASDAQ: QCOM)
Qualcomm has become synonymous with the world's greatest digital wireless telecommunications products and services. Advancements in technology ushered in by Qualcomm have contributed more to mobile devices and other wireless products than just about any other company. Most recently, however, Qualcomm's contributions are facilitating the transition to a fifth-generation mobile network, otherwise known as 5G.
Qualcomm has established itself as a premier 5G product and service provider. In doing so, shares of Qualcomm have increased significantly since they bottomed out due to the pandemic. Those unfamiliar with what has transpired in the last year may be quick to assume Qualcomm represents anything but a value at the moment. However, it is safe to say the 5G revolution is in its infancy, and Qualcomm is positioned to lead the industry in the transition. As a result, today's price does represent a significant increase year-over-year, but underlying fundamentals suggest there's plenty more room to run.
If Qualcomm can remain a major contributor to the 5G revolution, there's no reason to think share prices are done growing. In fact, if 5G turns out to be the "game-changer" many are expecting, this could be just the beginning of a historic run.
Outside of Qualcomm's intrinsic value, the company's PEG ratio all but confirms this tech giant is as appreciated by Wall Street as it should be. With a PEG value of 1.04x, Qualcomm has one of the lowest PEG ratios in the Semiconductors & Semiconductor Equipment industry. Well below competitors like NVIDIA and AMD, Qualcomm's share prices look like a bargain and an opportunity to capitalize on one of today's best undervalued stocks.
Adding more fuel to the fire, shares of this undervalued stock surged in after-hours trading after the company's latest quarterly report acknowledged record results and a strong outlook. Despite being one of the most undervalued stocks right now, Qualcomm expects adjusted earnings of $2.75 to $2.95 a share in the third quarter on revenue of $10.5 billion to $11.3 billion, easily beating analysts' expectations. The increase is due largely to growing market share in an increasingly important industry.
Zoom Video Communications, Inc. (NASDAQ: ZM)
Zoom Video Communications, the same company responsible for turning videoconferencing into a verb by the same name, currently looks like one of the most undervalued stocks on the market. Wall Street doesn't seem to appreciate what the burgeoning tech company has done for the entire communications industry. It was Zoom, after all, that single-handedly changed the way businesses interact and people remain in touch with each other around the globe.
Looking at Zoom from a purely technical standpoint, shares are objectively inexpensive. With a price-to-earnings ratio somewhere in the neighborhood of 21.89x, shares of Zoom are valued below the software industry median price-to-earnings ratio of 31.94x. Simply put, consensus suggests shares of Zoom are undervalued relative to the software industry as a whole.
From a slightly more subjective perspective, shares of Zoom are currently trading below their pre-pandemic price; that means Wall Street doesn't seem to care about all of the business created in the wake of the pandemic. Instead of focusing on two consecutive years of growth, investors appear content trading pandemic stocks in an inflationary environment for value stocks which won't be weighed down by more expensive borrowing costs. As a result, shares have declined for the better part of two years, and are now about 476% down from their all-time high in the fourth quarter of 2020.
It is worth noting, however, that the selloff in Zoom appears to be overdone. In the time since Zoom reached its all-time high, the company has done nothing but produce. By the end of 2021, Zoom was providing a service for 2,725 customers, each of whom generated more than $100,000 in sales over the trailing-12-month period; for some perspective, that's an increase of 66% over the previous year (the first year of the pandemic). Zoom also reported a 9% growth in smaller accounts (businesses with at least 10 employees) over the same period of time.
Despite increasing sales and earnings, investors continued their exodus out of Zoom's stock due to concerns over declining pandemic tailwinds. If for nothing else, Zoom has pulled a lot of business forward. In 2022 alone, shares are down about 90% because investors can't fathom the idea of business growing in a post-pandemic world.
Investors may be right about the upcoming deceleration in growth; management has even said as much. In a recent report, Zoom acknowledged it expects to see earnings drop approximately 31% this fiscal year. Still, even with the decline in earnings, Zoom's investment thesis remains intact: society is growing more and more dependent on videoconferencing and communication software, even in a post-pandemic world. Zoom has nothing less than massive upside, an industry leading advantage, and a discounted stock price to mitigate risk.
Zoom's free cash flow remains strong, increasing 5.4% year over year to $1.46 billion. While inflation will impact revenue, Zoom's cash position will help it weather the storm, and perhaps even improve the company at an opportune time. Perhaps even more importantly, however, forward guidance is calling for revenue of $4.54 billion for fiscal 2023, up 10.7% year over year.
There is no doubt about it: the slowdown in pandemic tailwinds and an increasingly inflationary economy will weigh on Zoom for the foreseeable future. However, the headwinds appear to be short term. As a result, Zoom looks like one of today's best undervalued stocks with a massive runway and plenty of potential.
The Boeing Company (NYSE: BA)
Boeing has simultaneously become one of the largest defense contractors and aerospace engineers in the world. Boeing designs, develops, manufactures, sells, services, and maintains aircraft across several commercial and military sectors in conjunction with its many subsidiaries. The company is probably most known for its 737 Max (the fourth generation of Boeing 737), a typical commercial jetliner used to transport people worldwide. If you have flown on a plane, you have probably been on a 737 Max.
However, as a primary contributor to the travel industry, Boeing took a significant hit in 2020 when most flights were grounded thanks to the pandemic. In response to COVID-19, fewer companies ordered planes from Boeing, and maintenance was required less frequently. In a matter of weeks, Boeing took a significant step back. However, it is worth noting that Boeing was already under a lot of scrutiny for several failures exhibited by the 737 Max. Boeing was one of the hardest-hit companies last year, and its stock price reflected as much.
Today, Boeing's latest earnings report is to blame for its valuation. After reporting a quarterly loss and persistent problems, shares of Boeing are now trading near their lowest point of the pandemic. The decline has brought Boeing's price-to-sales ratio down to 1.58x, making it one of the most undervalued stocks right now. Of course, Boeing has deserved the drop, but it remains one of the two primary jet suppliers around the world. With travel returning around the world, it's only a matter of time until shares reflect long-term secular tailwinds.
The Walt Disney Company (NYSE: DIS)
There is no need to introduce The Walt Disney Company, as it is already one of the most well-known brands in the world. With some of today's most valuable intellectual property and lucrative theme parks spanning the globe, Disney is already integrated into the majority of households. Disney's media segment engages in film and television production, and distributes content across some of today's most popular broadcast networks: ABC, Disney, ESPN, Freeform, FX, Fox, National Geographic, and Star brands. Disney also produces films under Walt Disney Pictures, Twentieth Century Studios, Marvel, Lucasfilm, Pixar, and Searchlight Pictures banners. Simply put, Disney's media subsidiaries are not only industry leaders, but also well positioned to carry the company into a more digital future where streaming reigns supreme.
It should be noted that Disney has relied heavily on its streaming services throughout the pandemic. Disney+, ESPN+, and Hulu subscriptions grew to 179 million as recently as the end of the third quarter of 2021. Disney+, in particular, saw subscriptions increase 60.0% year over year during the pandemic. The increases make sense, as more people were inclined to stay home to avoid the COVID-19 virus and all of its variants. However, despite the rapid rise of Disney's streaming services, the company is coming off a poor 2021. Not surprisingly, Disney is starting to look like one of the most undervalued stocks in 2022.
At first glance, Disney's price-to-earnings ratio would suggest the stock is overvalued, but Wall Street doesn't seem to be accounting for the upside the company has once the pandemic is completely in the rearview mirror. While COVID-19 is certainly weighing down many of Disney's most lucrative segments (theme parks, cruise ships, travel and leisure), the stock is positioned to bounce closer to all-time highs when things return to normal. Therefore, while Disney is currently facing a few headwinds, it's current price looks like a bargain. Investors who are comfortable waiting out what might be a turbulent 2022 for Disney may be able to pick up one of the market's most undervalued stocks.
Target Corporation (NYSE: TGT)
Target is a nationwide retailer that needs no introduction. With somewhere in the neighborhood of 1,897 physical store locations, Target has already become a trusted provider of several necessities: food, apparel, accessories, home products, electronics, toys, seasonal offerings, and other merchandise. Offering just about everything someone would ever need, Target has become one of the most important businesses in the country. However, it is worth noting that while Target is one of the best merchandise retailers in the industry, its shares are seemingly trading at a discount.
With a PEG value of 1.20x, Target shares appear to be trading around the rest of the industry, despite being a clear leader. Consequently, Target's peers currently boast an average price-to-earnings growth ratio of 1.14x, which places the nationwide retailer firmly on the list of today's most undervalued stocks to buy now.
For context, Target's 16.81x price-to-earnings ratio is below the industry average, but today's valuation still leaves room for plenty of growth. If for nothing else, today's share prices seem to ignore the fact that Target has made significant improvements in its e-commerce capabilities. For whatever reason, Wall Street still treats the retailer as if it's merely a brick-and-mortar play; it's not. Target has already committed to increasing its annual expenditures to open new locations, remodel existing stores, improve supply chains, and improve its online infrastructure.
At the very least, Target remains one of the best big-box retailers in the industry. At its pinnacle, however, Target can take advantage of a larger addressable market online and increase revenues to the point where today's share price looks like a bargain.
Meta Platforms, Inc. (NASDAQ: FB)
Formerly known as Facebook, Meta Platforms is a multinational technology conglomerate who has become synonymous with the advent of social media. On the surface, the company develops applications that facilitate new ways for its users to explore interests and connect with people around the globe. Beneath the surface, however, Meta Platforms has created an online community with more than 3 billion people worldwide; that's nearly forty percent of the global population. No other company on the planet can come anywhere close to casting the same size of net as Meta Platforms, yet it remains one of the market's most undervalued stocks.
For starters, Meta Platforms is objectively undervalued relative to its peers. With a PEG ratio of 0.88x, Meta Platforms appears to be trading at a discount to the interactive media and services industry. The industry as a whole boasts a median PEG ratio of 0.31x, which would suggest Meta Platforms is undervalued when the company's expected earnings growth is taken into consideration.
There's no doubt about it: Meta Platforms is one of the market's most undervalued stocks. However, the company's current valuation isn't without justification. If for nothing else, several factors are weighing down share prices. Most notably, headwinds from Apple's latest privacy changes threaten to temper revenue growth in the first part of 2022. The latest guidance called for a 7% revenue increase by the midpoint of this year; that's concerning for a company that has grown revenue at a compound annual rate of 41.3% over the last ten years.
Additionally, Meta Platforms acknowledged the competitive field in which it operates. In particular, the company saw an average of 1.93 billion daily active users (DAU) in December of last year, an increase of 5% year over year. That number would be something to celebrate for any other company, but it was slightly concerning for investors. As it turns out, Meta Platforms is competing for users' attention with countless other apps when there are only so many hours in a day.
Both revenue growth and daily active users are a concern for Meta Platforms, which is a large reason why shares are now trading about 67.7% below their all-time high reached in the third quarter of last year. However, it is worth noting that Meta Platforms looks like one of the most promising undervalued stocks on the market.
While legitimate headwinds face the company, they appear to be temporary. As evidenced by the latest name change, Meta Platforms is looking to turn over a new leaf. In doing so, Meta is looking to quickly address revenue and growth concerns with what has been dubbed "Web 3.0," or the metaverse. It is too soon to tell just how much the metaverse will impact revenue and daily active users, but the concept of a more engaging and realistic experience should theoretically serve as a boon for everything from adoption to engagement.
With somewhere in the neighborhood of $39 billion in free cash flow last year, Meta Platforms has more than enough money to invest in the metaverse, an opportunity that some analysts expect to expand to $800 billion by 2024. If the company can spend this cash wisely and invest in smart growth initiatives, Meta Platforms could have a lot of room to run for a very long time.
All things considered, the unique combination of promising growth prospects and artificially suppressed share prices make Meta Platforms look like one of the market's best undervalued stocks to buy right now.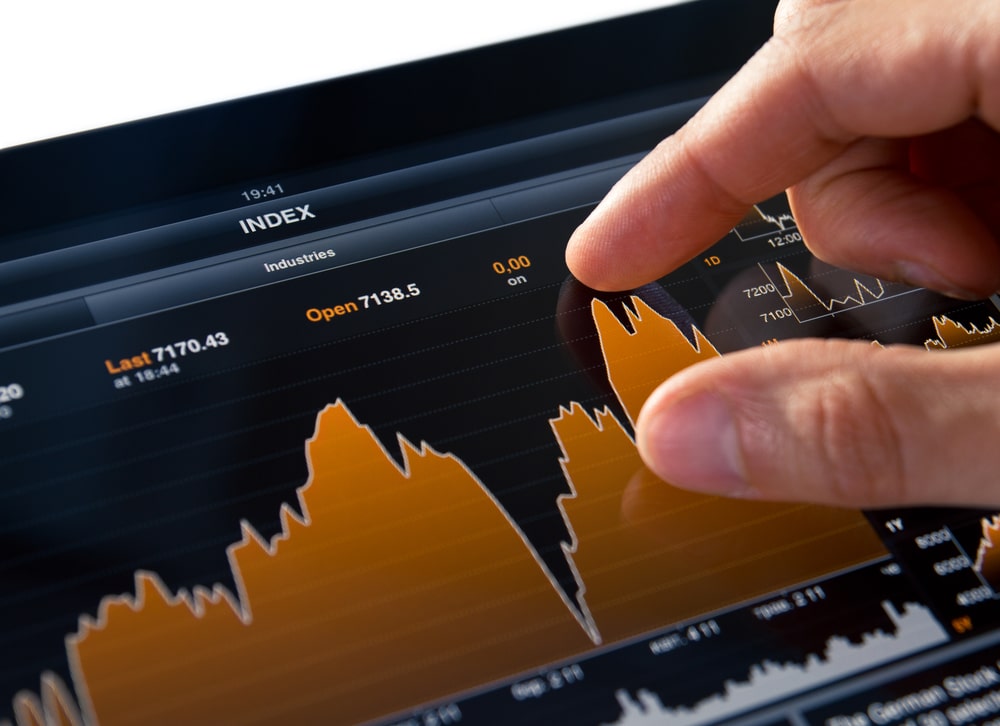 How To Find Undervalued Stocks
Finding undervalued stocks will mean something different to just about every investor. In fact, the definition of an undervalued stock is contingent on the respective investor's investment style. Some investors, for example, search for undervalued stocks based on their current price relative to their intrinsic value. In other words, some view undervalued stocks as those with a lot of potential or perhaps with the ability to disrupt entire industries. By that definition, finding undervalued stocks requires an inherent knowledge of each industry and how the stock in question can disrupt it.
The other way to find undervalued stocks is to use fundamental indicators to determine their "true" values. Depending on the company's maturity, investors may use the price-to-sales ratio, price-to-earnings ratio, or several other metrics that gauge the company's value. A good P/S ratio, for example, rests somewhere between one and two. Thus, anything less than two is considered a good value. Likewise, if using the P/E ratio, anything less than 16 is typically considered a value.
Summary
Undervalued stocks have proven they belong in a diversified portfolio. For that matter, few equities allow investors to tap into more potential than stocks with plenty of room for growth built-in. However, to invest in undervalued stocks, traders need to know which indicators to look into and which valuations actually represent a buying opportunity. Proper due diligence will reveal many undervalued stocks in today's market, but for those of you with less time, the equities listed above should be a good place to start.
---
Ready to cashflow your investment portfolio?
Find out how Andy Tanner uses the stock market to generate cash flow with safe, steady investing strategies – no matter what is happening in the overall economy.
Register here for Instant Access to Learn How To Start Stock Investing For Cash Flow, and get started learning how to start a successful investment portfolio today!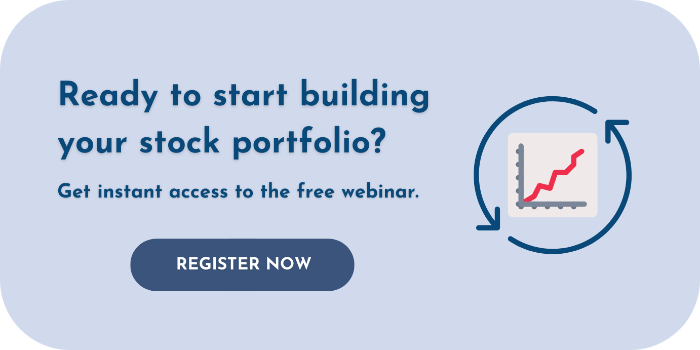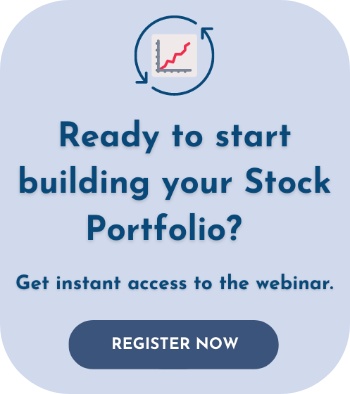 ---
FortuneBuilders is not registered as a securities broker-dealer or an investment adviser with the U.S. Securities and Exchange Commission, the Financial Industry Regulatory Authority ("FINRA"), or any state securities regulatory authority. The information presented is not intended to be used as the sole basis of any investment decisions, nor should it be construed as advice designed to meet the investment needs of any particular investor. Nothing provided shall constitute financial, tax, legal, or accounting advice or individually tailored investment advice. This information is for educational purposes only is not meant to be a solicitation or recommendation to buy, sell, or hold any securities mentioned."