Key Takeaways:
---
The stock market has proven to be a competent wealth-building machine for those who respect and abide by a strict process. Today's most prolific traders and investors are living proof that the convergence of a proper education and a proven system can result in a very lucrative career. That said, there's more than one way to invest in Wall Street. While day traders depend on timely volatility to incur quick profits, long-term and income investors are more inclined to follow trends that can compound growth over time.
Regardless of their investment strategy, there's one thing most investors have learned to covet: undervalued stocks. If for nothing else, undervalued stocks suggest they have room to grow. Equities that have demonstrated a unique propensity for upside are great additions to any portfolio, which begs the question: What are the best undervalued stocks to buy now?
Before we get to the best undervalued stocks to buy now, however, let's first look at what an undervalued stock is.
What Is An Undervalued Stock?
The concept of an undervalued stock is more or less subjective. Two different investors with unique strategies can look at a single equity and come to two different conclusions based on its valuation. On the one hand, an undervalued stock may be an equity that has been sold off due to an overreaction from an earnings report. On the other hand, an undervalued stock could just as easily be an equity with plenty of unrealized potential. Either way, underlying fundamentals typically suggest undervalued stocks aren't priced accurately. When all is said and done, an undervalued stock is simply an equity with room to grow.
What Is Value Investing?
In its simplest form, value investing is the practice of identifying and investing in under-appreciated equities. That's not to say value investing accounts solely for long-term potential, but rather that the current valuation is attractive relative to where the stock has already been. Thus, value investors inherently seek out stocks and equities which may currently be acquired at a low cost; some people call it "buying on the dip." Inversely, the same concept may be applied to "expensive" stocks: Value investors intentionally avoid building positions in "overvalued" stocks for fear of missing out on returns.

---
[ Interested in diversifying your investment portfolio beyond the stock market? Register for our FREE online real estate class to learn why real estate investing is the perfect compliment to any portfolio. ]
---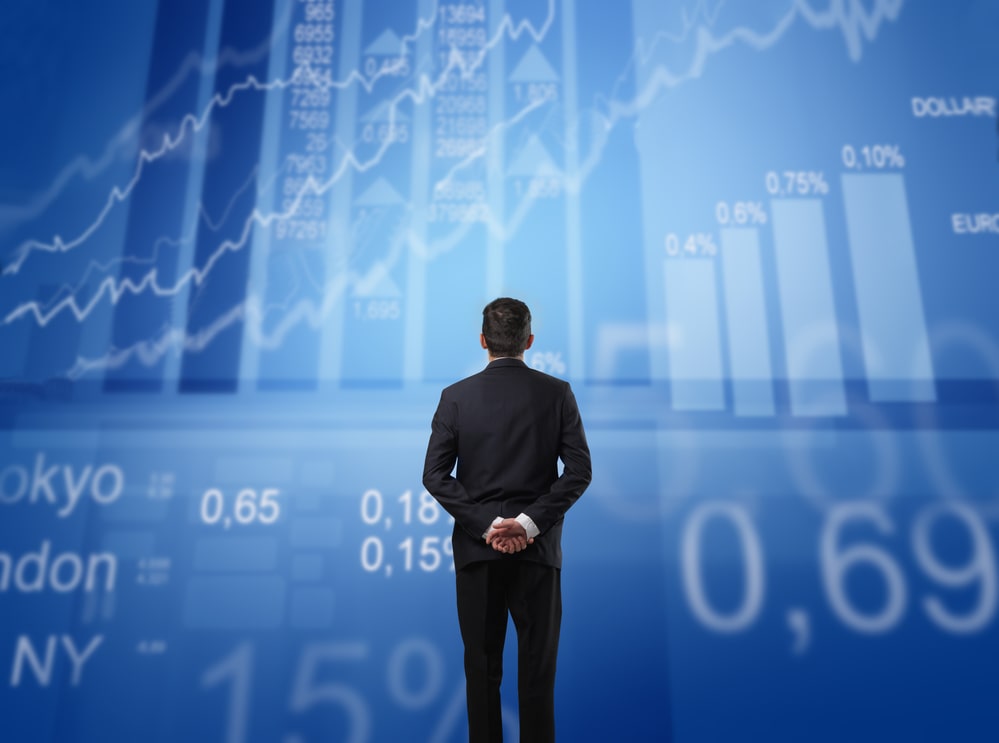 Value Vs. Value-Based Investing
Whereas value investing emphasizes undervalued stocks, the concept of value-based investing is centered on personal opinions. Value-based investing brings in a larger element of subjectivity than its value investing counterpart. Consequently, value-based investors have developed a reputation for blazing their own trail, regardless of what market indicators suggest. When exercising a value-based investing strategy, investors prioritize their own opinions on a stock over market fundamentals. As John Li, the co-founder of Fig Loans is quick to point out, value-based investing is when investments "are made based on the popularity of the stock and the high expectations surrounding it."
10 Undervalued Stocks To Look Out For In August 2021
Investors looking to capitalize on value and increase their potential profit margins should pay special considerations to undervalued stocks. Few strategies are more capable of simultaneously mitigating risk and realizing attractive returns than value investing. Instead of spending valuable time looking at every business on Wall Street, consider the following list of undervalued stocks to look out for right now:
ViacomCBS

Airbnb

Pinterest

Appian

Qualcomm

Simon Property Group

Boeing

Advanced Micro Devices

STORE Capital

Okta
ViacomCBS Inc. (NASDAQ: VIAC)
ViacomCBS is a well-known media and entertainment company; it's primarily known for the CBS Television Network, but its portfolio is constantly expanding. Recently, however, Viacom got caught up in the poor Archegos Capital Management margin call. In the first part of this year, investment banks serving as Archegos' broker made a mistake in asset allocation; instead of adding cash to individual accounts, the broker sold Archegos Capital Management's large position in ViacomCMS. The large sale created an artificial dip in the company, and the stock dropped more than 60% from March's high.
The selloff was a highly-publicized mistake, but damning for ViacomCBS's stock price. However, it is worth pointing out that the selloff wasn't due to any of the company's fundamental indicators. The stock only dropped because of the mistake made by the broker. All of this happened at a time when Viacom looked poised to break out. In particular, Viacom is joining the streaming race with a new subscription product: Paramount+. The new streaming service is sure to benefit from the pandemic as people continue to remain at home. Estimates suggest Paramount+ will have 70 million streaming customers within three years, which would serve as a significant growth catalyst at its current valuation.
With a P/E ratio of 9.64x, Viacom is objectively inexpensive compared to its industry counterparts. As a whole, the media industry's median P/E ratio sits somewhere in the neighborhood of 28.09x, which makes Viacom look like one of the better undervalued stocks for investors to look into.
Airbnb, Inc. (NASDAQ: ABNB)
To be clear, Airbnb's current valuation is expensive. With a price-to-sales ratio of 24.90x, Airbnb is one of the most "expensive" stocks in the hotel, restaurant, and leisure industry. On average, the hotel, restaurant, and leisure industry boasts a P/S ratio of19.53. Additionally, Abnb's price-to-book ratio is also more expensive than the industry average—28.03x and 19.06x, respectively. However, it is worth noting that Airbnb IPO'd at the end of 2020, and investors are still learning how to read its earnings reports and charts.
Outside of being relatively new to the market, Airbnb has the potential to disrupt the entire travel industry. As recently as 2019 (pre-pandemic), travel and tourism accounted for more than 10% of global gross domestic product (GDP), which means Airbnb is well-positioned to take advantage of an incredibly large addressable market. In fact, if Airbnb can capture even a small fraction of its total addressable market, today's lofty valuation will quickly start to look like one of the best undervalued stocks to buy now.
Airbnb is already looking like it will live up to its high expectations. In the first quarter of this year, revenue rose 5.0%, and gross booking value jumped 52.0%. Now, approximately halfway through 2021, the travel and leisure industry is looking to rebound significantly. Though the pandemic is far from over, more and more people are taking to the roads and skies to travel for the first time in more than a year. In the event travel accelerates as the pandemic starts to tapper, Airbnb will have a significant opportunity. In offering more secluded living arrangements, there's no reason to believe travelers won't favor the disruptive tech of Airbnb.
Pinterest, Inc. (NYSE: PINS)
Aptly named, Pinterest is a social media company that allows its users to "pin" interesting ideas on a virtual pinboard. On the surface, Pinterest is an online platform that allows "Pinners" to formulate ideas and better visualize their own ideas. Upon a more in-depth look, however, Pinterest is a visual discovery engine with the ability to simultaneously inspire its users and an incredible amount of revenue for participating retailers. If for nothing else, Pinterest is trying to provide its customers with a seamless transition from browsing to shopping, and ad revenue from the stores people are buying from looks more than promising.
Despite its potential, however, Pinterest just suffered a significant setback when it reported its second-quarter earnings. On the one hand, the company's revenue soared 125% year over year to $613 million, absolutely surpassing expectations. On the other hand, the user growth rate dropped significantly from the first quarter to just 9% in the second quarter. Additionally, active monthly users in the U.S. dropped slightly, contributing to a post-market 22.0% decline in stock price.
Even after the earnings miss, some would argue that Pinterest appears overvalued. However, the advertising potential Pinterest has in an ever-growing e-commerce world is undeniable. What's more, Pinterest is trading at a discount following a second-quarter earnings report that shattered expectations in almost every metric. The thesis for the company's long-term growth story remains intact, but investors can now get shares for cheaper than they could in the first half of the year.
Appian Corporation (NASDAQ: APPN)
Appian Corporation has developed a technology platform that enables companies (both large and small) to automate coding across applications and websites. Thanks to Appian, companies don't need to spend a small fortune on low-code automation. Appian enables its clients to build enterprise-level applications which can compete at the highest level. More importantly, the need for more companies to get into low-code automation is growing exponentially. As a result, Appian has seen tremendous growth over the last year.
Appian's latest run has actually made it look expensive from a valuation perspective. With a price-to-sales ratio of 23.35x, Appian is well above the industry average. However, much like some of the other stocks on this list, Appian looks to have a lot of tailwinds working in its favor. Therefore, while today's valuation may seem expensive, it will most likely look like a bargain if everything pans out.
Management believes Appian has a $37 billion market opportunity, which means the latest increases in the stock's price may be just the beginning; that combined with a cloud subscription renewal rate of 98.0% over the last three years, suggests Appian will build a strong customer base. Therein lies the true value of Appian: if the company can capture a small share of its total addressable market and retain it, today's valuation will look like a great deal moving forward.
QUALCOMM Incorporated (NASDAQ: QCOM)
Qualcomm has become synonymous with the world's greatest digital wireless telecommunications products and services. Advancements in technology ushered in by Qualcomm have contributed more to mobile devices and other wireless products than just about any other company. Most recently, however, Qualcomm's contributions are facilitating the transition to a fifth-generation mobile network, otherwise known as 5G.
Qualcomm has established itself as a premier 5G product and service provider. In doing so, shares of Qualcomm have increased nearly 150.0% since they bottomed out due to the pandemic last year. Those unfamiliar with what has transpired in the last year may be quick to assume Qualcomm represents anything but a value at the moment. However, it is safe to say the 5G revolution is in its infancy, and Qualcomm is positioned to lead the industry in the transition. As a result, today's price does represent a significant increase year-over-year, but underlying fundamentals suggest there's plenty more room to run.
If Qualcomm can remain a major contributor to the 5G revolution, there's no reason to think share prices are done growing. In fact, if 5G turns out to be the "game-changer" many are expecting, this could be just the beginning of a historic run.
Simon Property Group, Inc. (NYSE: SPG)
As a real estate investment trust, Simon Property Group owns and operates best-in-class shopping, dining, entertainment, and mixed-use real estate assets across North America, Europe, and Asia. More specifically, however, SimonProperty Group has become synonymous with the largest mall operates in the world. That said, this particular REIT was already under pressure before the pandemic when e-commerce started becoming more mainstream. The impact of COVID-19 only compounded the mall operator's financial worries when quarantine orders and government-mandated lockdowns caused them to close their doors everywhere.
When the market crashed in March of last year, Simon Property Group dropped more than 124% over the course of February. To this day, Simon Property Group has returned to its pre-pandemic levels, but the REIT looks like a strong reopening play. In addition to increasing foot traffic on its properties, Simon Property Group made several smart decisions over the course of the last year. Namely, the mall operator turned many vacancies into multifamily residences, hotels, healthcare facilities, offices, and self-storage facilities. Moves in the past year suggest SPG is primed for extended growth, and the stock's price still appears to be undervalued.
Simon Property Group's P/E ratio of 35.75x looks more attractive than the industry standard at its current valuation. The industry as a whole currently boasts a P/E ratio of 50.54x, which makes SPG look like one of today's best undervalued stocks.
The Boeing Company (NYSE: BA)
Boeing has simultaneously become one of the largest defense contractors and aerospace engineers in the world. In conjunction with its many subsidiaries, Boeing designs, develops, manufactures, sells, services, and maintains aircraft across several commercial and military sectors. The company is probably most known for its 737 Max (the fourth generation of Boeing 737), a common commercial jetliner used to transport people worldwide. Chances are: If you have flown on a plane, you have probably been on a 737 Max.
However, as a primary contributor to the travel industry, Boeing took a significant hit in 2020 when most flights were grounded thanks to the pandemic. In response to COVID-19, fewer companies ordered planes from Boeing, and maintenance was required less frequently. In a matter of weeks, Boeing took a significant step back. However, it is worth noting that Boeing was already under a lot of scrutiny for several failures exhibited by the 737 Max. All things considered, Boeing was one of the hardest-hit companies last year, and its stock price reflected as much.
Boeing's stock price dropped more than fifty percent in the first quarter of 2020 and is still on the mend. However, with vaccines become more prominent and progress being made on the 737 Max every day, Boeing looks like a great "reopening" play in the stock market. Still down from its 2020 high, Boeing is selling at a discount. More importantly, however, Boeing is set to be one of the primary beneficiaries of travel returning. As the light at the end of the pandemic grows, this company looks more and more like one of the best undervalued stocks in 2021.
Advanced Micro Devices, Inc. (NASDAQ: AMD)
Implied by its name, Advanced Micro Devices is a big player in the global semiconductor industry. Specifically, however, AMD operates in two fields: computing and graphics; and enterprise, embedded, and semi-custom semiconductors. With a market cap somewhere in the neighborhood of $114.1 billion, AMD has already entrenched itself as a global leader in a necessary and booming industry. Lisa Su, the president and chief executive officer of Advanced Micro Devices, has done a great job of bringing AMD back from irrelevance and established AMD as one of the best semiconductor companies positioned to benefit from a global economy that is increasingly dependent on their products.
The bull case for AMD is simple: just about every product in the world relies on semiconductors in one way or another. Whether it's in the manufacturing process or the products themselves, semiconductors are growing more important with the advent of technology. Perhaps even more importantly, only a few companies can deliver quality semiconductors on the scale that AMD is capable of. AMD has many tailwinds working in its favor when you add everything up, and they are only going to get bigger as more and more products rely on their computing processors.
Advanced Micro Devices is in a great position to benefit from apparent secular trends. However, the world is currently facing a chip shortage in the wake of the pandemic. The company's ability to produce semiconductors was already operating at full capacity before COVID-19 was officially declared a global disaster. The Coronavirus complicated production when Taiwan Semiconductor had to shut down the operation. All things considered, AMD can't keep up with demand. As a result, the stock appears to be trading at a discount from industry peers like NVIDIA. With positive earnings, investors who evaluate AMD based on the price/earnings-to-growth (PEG) ratio will quickly realize that AMD looks like one of today's best undervalued stocks. With a PEG value of 1.13x, AMD has one of the lowest PEG ratios in the entire industry. Therefore, investors looking to start a position in AMD today may be able to simultaneously take advantage of a good deal and benefit from years of secular tailwinds.
STORE Capital Corporation (NYSE: STOR)
STORE is a globally managed net-lease REIT. The company specializes in the acquisition, investment, and management of Single Tenant Operational Real Estate. STORE is one of the largest and fastest-growing net-lease REITs and is currently in possession of a large, well-diversified portfolio. With more than 2,500 properties, STORE was hit hard by COVID-19. However, last year's tribulations look to have created a buying opportunity for this promising company.
It's hard not to add at least a couple of REITs to the list of 2021's most undervalued stocks. If for nothing else, last year was nothing short of disastrous for the retail industry and anyone renting commercial space. The pandemic made it extremely difficult for REITs to collect rent from tenants, and many stores were forced to close their doors for good. However, much like Realty Income, STORE weathered the storm and looks like it will come out on the other end even stronger.
In addition to promising reopening trends, STORE is a fairly valued REIT in a market where everything appears overvalued. While metrics don't necessarily suggest STORE is an undervalued stock, comparing it to industry peers will reveal a relative discount. If for nothing else, STORE's PE value of 46.36x is cheaper than most other REITs; that, combined with huge upside, makes STORE one of today's best undervalued stocks.
Okta, Inc. (NASDAQ: OKTA)
The technology industry was the beneficiary of many work-from-home trends that took precedence in 2020. As more people transitioned from office life to home life, technology served as the workforce's backbone. Without many of 2020's best technology companies, in fact, the pandemic could have been much worse. As a result, many revolutionary stocks enjoyed a lucrative run to record highs last year, and Okta was no exception.
Okta made it possible for companies to allow their employees to work from home without the constant threat of cybersecurity attacks. The company became integral in letting employees work safely from home, and the stock's price reflected as much. Share prices reached record highs as recently as February, but the reopening of the economy caused the market to transition out of tech and into value stocks. The move to reopening stocks crushed Okta's share prices, and funds sold out of overvalued tech stocks for value stocks. However, it is important to note that the recent drop wasn't due to performance but rather cyclical trends. Okta is still a great company, and it's now trading at a discount.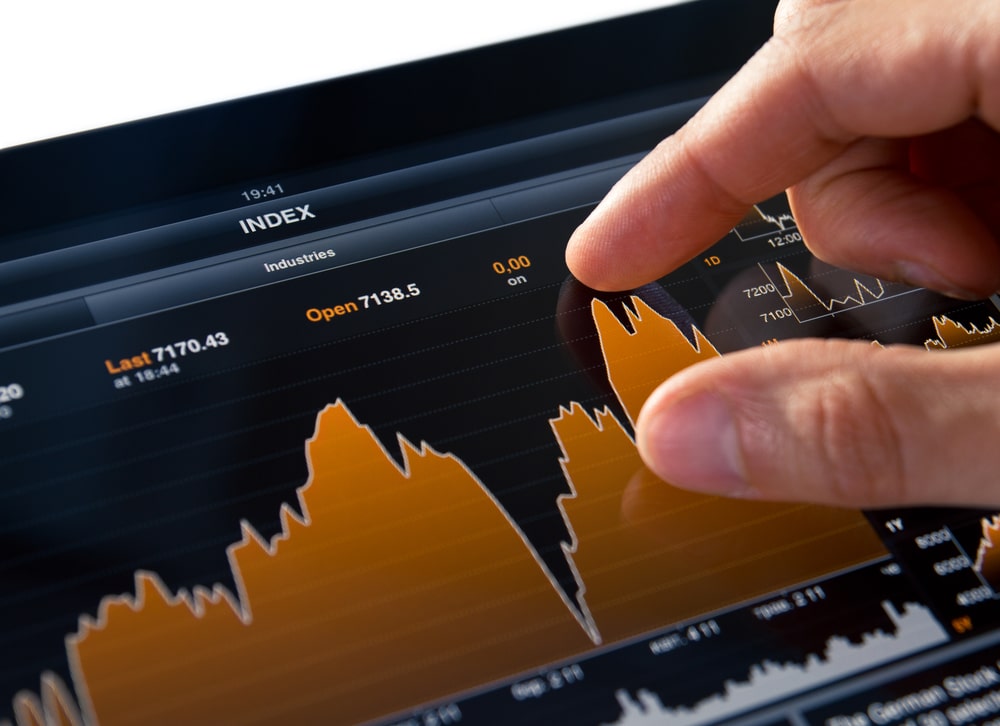 How To Find Undervalued Stocks
Finding undervalued stocks will mean something different to just about every investor. In fact, the definition of an undervalued stock is contingent on the respective investor's investment style. Some investors, for example, search for undervalued stocks based on their current price relative to their intrinsic value. In other words, some view undervalued stocks as those with a lot of potential or perhaps with the ability to disrupt entire industries. By that definition, finding undervalued stocks requires an inherent knowledge of each industry and how the stock in question can disrupt it.
The other way to find undervalued stocks is to use fundamental indicators to determine their "true" values. Depending on the company's maturity, investors may use the price-to-sales ratio, price-to-earnings ratio, or several other metrics that gauge the company's value. A good P/S ratio, for example, rests somewhere between one and two. Thus, anything less than two is considered a good value. Likewise, if using the P/E ratio, anything less than 16 is typically considered a value.
Summary
Undervalued stocks have proven they belong in a diversified portfolio. For that matter, few equities allow investors to tap into more potential than stocks with plenty of room for growth built-in. However, to invest in undervalued stocks, traders need to know which indicators to look into and which valuations actually represent a buying opportunity. Proper due diligence will reveal many undervalued stocks in today's market, but for those of you with less time, the equities listed above should be a good place to start.
---
Ready to diversify your investment portfolio past stock investing?
While stock investing can be an attractive investment strategy, there is no strategy more lucrative than real estate investing. Learn about the many money making opportunities there are in real estate with our new online real estate class hosted by expert investor, Than Merrill.
Register for our FREE 1-Day Real Estate Webinar and get started learning how to start a successful investment business today!
---
FortuneBuilders is not registered as a securities broker-dealer or an investment adviser with the U.S. Securities and Exchange Commission, the Financial Industry Regulatory Authority ("FINRA"), or any state securities regulatory authority. The information presented is not intended to be used as the sole basis of any investment decisions, nor should it be construed as advice designed to meet the investment needs of any particular investor. Nothing provided shall constitute financial, tax, legal, or accounting advice or individually tailored investment advice. This information is for educational purposes only is not meant to be a solicitation or recommendation to buy, sell, or hold any securities mentioned.
"