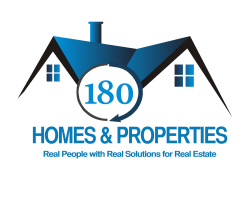 Eddie Quiros Victory
180 Homes & Properties in Rego Park, NY

Type(s) of Victory: Found a great team member
I just want to share a quick #CAW about one of my realtors... So I met this young kid, 24 years of age, about 2 months ago when he interviewed to sell my current project. There was a hunger in his eyes during the interview that I knew he would fit right in with my current core values and ethics. He got my first flip sold in under 30 days of being on the market, has learned our characteristics on what we look for on a house and thanks to him, now have our second flip under contract. He gets me all comps I need from my own marketing campaigns and never says "no", it is always a "yes, of course". As I get back from Ignite this morning, he sends me an email with 6 more properties to go take a look at tomorrow morning. I'm telling you, this kid is amazing! Ohh and he just bought himself a brand new Mercedes Benz GLK350. Talk about determination and hunger!!! #crushit Don't underestimate the power of having a rockstar agent on your team. Will certainly make you property search a lot easier. Go get em!!!
Shout Outs & Testimonials
Thanks Fortune Builders for giving us the confidence to choose the right realtors!!!
---