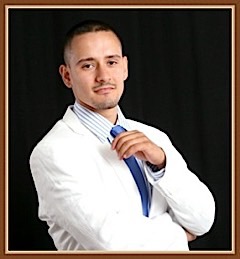 Jonathan Tremblay Victory
Leo Estates LLC in Atlanta, GA
Jonathan Tremblay with Valeria Tremblay

Type(s) of Victory: Reached a personal goal, Reached a business goal, Made my first offer
Always wanted to invest in real estate but I always thought I had to have money to do so. Now I've been drowning myself in wholesaling training from FB and many other sources. I have now started my own LLC, enrolled in the Mastery fortunebuilders program and paid it in full by using the tools that FB has provided me, and now have the confidence to move forward with this business. I have developed my company website, gotten my business card, bought 200 bandit signs, made my own sign stapler and have set up an MLS system to be able to more easily find deals on the MLS while I get my marketing in place. This week, I made my first offer on a property after going to check out the property. While the deal turned out to not be a deal, I had the agent fighting to sell me the property! This has definitely given me the confidence to move forward. I have now developed a bandit sign route and hopefully after my first deal, I will be able to implement the bandit sign marketing system to automate my marketing. I have been dreaming of this opportunity and so many people have attempted to deter me from this dream, and now, it all seems to real.
Shout Outs & Testimonials
Fortune Builders has opened the possibilities of Real Estate Investing for me, and now, I feel like it's all coming alive right before my eyes. Thank you for doing what you do.
---