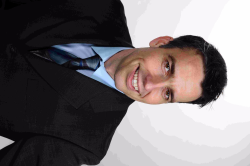 Mark Montygierd Victory
Solid Gold Home Solutions in Los Angeles, CA
Mark Montygierd with LaMonte Douglas

Type(s) of Victory: Reached a business goal, Found a great team member, It was just awesome
#CAW #CRUSH IT! #L-E-V-E-R-A-G-E Hired a VA with real estate experience. "I can see clearly now, the rain is gone..." At the Wholesaling Bootcamp in San Diego 2015, there were big GIANT neon lights coming from all directions and megaphones shouting, "Hire an assistant"! I hired one but it wasn't a great fit. I continued my search and just had a 45 minute interview with our new VA!
Shout Outs & Testimonials
So glad to have Fortune Builders tools and community to be reminded to take action on mission critical items to build our business. This education provides inspiration to push through illness, fatigue, challenge, complacency and build a business of value. Wowzas!
---