Did you know you can start investing in real estate entirely online? It's possible through a strategy called virtual wholesaling, and all it takes to get started is an internet connection. As you may know, wholesaling is a great opportunity to start real estate investing with little to no money. With the help of the internet, this strategy can be executed from the comfort of your own home.
That being said, virtual wholesaling is not as simple as it sounds. As a real estate wholesaler you'll need time, patience, and excellent communication skills. Luckily, we are here to help walk you through the basics. Keep reading to learn everything you need to know about virtual wholesaling so you can get started today:
What Is Virtual Wholesaling?
Virtual wholesaling is the process of securing real estate contracts and assigning them to buyers, and relying on technology to do so. This process does not require you to ever own the property or step foot in the market. Instead, virtual wholesaling is done with the help of the internet, smartphones, and real estate applications.
By relying on technology to communicate, virtual wholesaling makes real estate more accessible to various investors. Virtual wholesaling can be a good strategy for those in rural areas, oversaturated markets, or even investors who move around frequently. Virtual wholesaling also represents a great opportunity when considering the impact of COVID-19 on the real estate market.
---
[ Thinking about investing in real estate?
Register to attend a FREE online real estate class
and learn how to get started investing in real estate. ]
---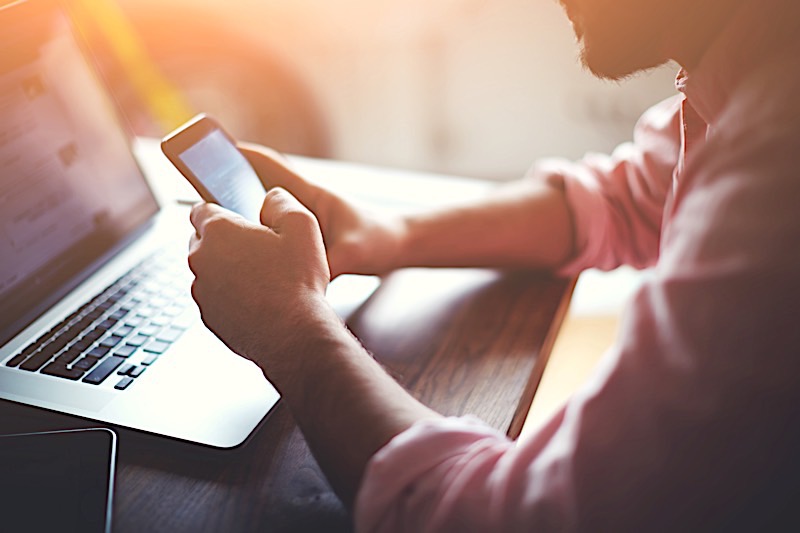 How To Wholesale Real Estate Virtually
A successful real estate investment business relies on systems, and virtual wholesaling is no different. If you are interested in this investing strategy, it is crucial to get the right framework in place. The following steps will not only help you secure your first property — but they will be easy to replicate as you strive for more and more deals. Here is our virtual wholesaling blueprint to get you started:
Start Researching

Find A Profitable Locations

Search For The Right Properties

Analyze Your Investment Property

Write & Execute Your Contract

Contact The Seller

Market The Contract To Buyers

Assign The Contract
1. Start Researching
Every successful investment strategy will start with the same step: research. Virtual wholesaling centers around buying and assigning contracts — to execute this correctly, you will need to be familiar with some legal basics. Research the legal requirements for wholesaling and consult an attorney if needed. Focus on the language used in wholesaling contracts and review the required sections necessary.
This is also a great time to consider any real estate software that could help you manage your virtual wholesaling business. Look into customer relationship management (CRM) programs, which allow you to track potential leads and even reach out to them. You may also want to research software that will enable you to send and sign contracts digitally as well, such as DocuSign or HelloSign.
2. Find Profitable Locations
Among the various benefits of virtual wholesaling is the opportunity to choose which markets to work in. This freedom can be somewhat overwhelming but remember you don't have to focus all of your deals in the same area. Start by researching growing real estate markets; look at job growth, occupancy rates, and the number of available listings. These factors will help you pinpoint locations that might be well-suited to virtual wholesaling.
3. Search For The Right Properties
The key to wholesaling is securing properties under market value to make them more attractive to the end buyer. Typically, the best candidates for wholesaling deals come from motivated sellers and distressed properties. This same framework applies to virtual wholesaling, though the techniques for finding properties look slightly different.
Virtual wholesalers rely almost entirely on online listing websites. Luckily, the use of specific search criteria and filters can make it easier to find below-market value homes. As you search for properties in your target market, consider the following factors:
Listing Type: Most listing websites have filters to identify auction properties, bank-owned homes, and foreclosures.

Budget: Rely on price range filters to ensure you stay within a budget your end buyer will be able to work with.

Property Size: Filters will narrow down the number of bedrooms and bathrooms, and can help you identify what most buyers are looking for in the market.

Location: Pay close attention to which neighborhoods and suburbs you are considering by using the map filters available.

Property Type: You can use filters to identify both single and multi-family homes in your target market.
4. Analyze Your Investment Property
Once you find a few properties you are interested in, it's time to run the numbers. Start by researching the market value of your property. Research comparable homes in the neighborhood (properties with similar features and a close square footage) and look at recent sale prices. This information will help you secure the contract and ultimately negotiate with your end buyer. A few other figures to look at include the rental income, cash on cash returns, and occupancy rate. These numbers will also help when talking to potential buyers.
5. Write & Execute Your Contract
For many new wholesalers — whether virtual or in-person — the most challenging step is getting their first property under contract. Your first contract may indeed be more challenging to create, but the good news is once you have a template, you can reuse it for future deals. You will need to make minor changes if you wholesale in different states, but for the most part, you can adapt the same contract each time you secure a property.
This step is where it is most helpful to have software that allows you to sign and send contracts virtually. If you have the capabilities, digitize your wholesaling contract and enable e-signatures. This will speed up your overall timeline and make it easier to manage contracts.
6. Contact The Seller
Once you find a property you are interested in, reach out to the seller to get the property under contract. Depending on how you found the home, the seller's contact information may not be readily available. However, you can utilize public tax records and internet research to find out how to contact them.
Practice your pitch before reaching out, and make sure to have all of your information on the property available when you do. If you have done your research, you should know exactly how much you want to offer. Read our no-fail script for talking to motivated sellers to help prepare.
7. Market The Contract To Buyers
In case you didn't know: you can start searching for potential buyers before you even secure a wholesale contract. In the real estate world, this practice is called building a wholesale buyers list. A buyers list will typically include the contact information of other real estate investors in the area — such as those who focus on rehabbing or buy and hold properties.
There are several ways you can find potential buyers virtually. For example, you could join online investing groups in your target market. These might put you in touch with investors looking for below market value properties. You can also find leads by building a robust website and social media presence and allowing them to come to you.
8. Assign The Contract
The last step in our virtual wholesaling system is to assign the contract to your end buyer. This step will be much easier with digital contract software, as you can send the contract over to your end buyer immediately. At this time, you should also receive your wholesaling fee (which is typically determined as a percentage of the transaction).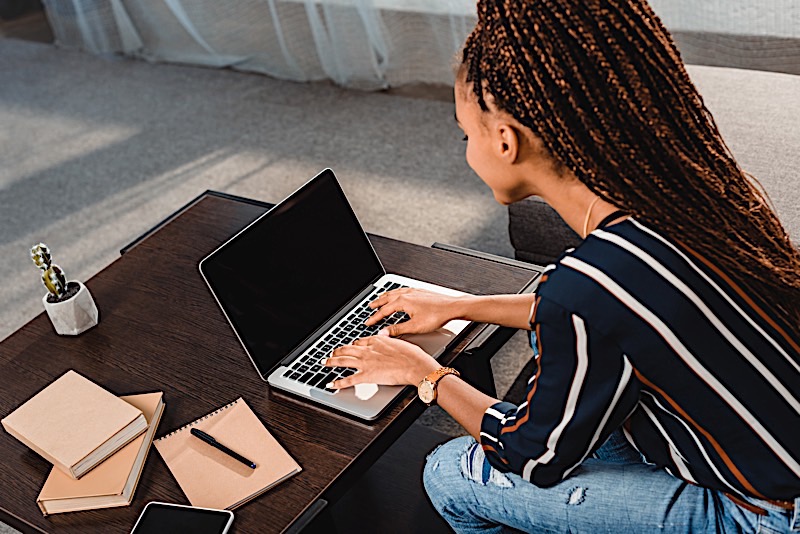 Pros & Cons Of Virtual Wholesaling
There are numerous benefits to virtual wholesaling, though the most attractive perk is the flexibility to work in any market. While it will take research on your part to become successful, virtual wholesaling represents the opportunity to work in any real estate market you want. Another benefit to this investing strategy is that it takes little to no capital to get started. Yes, you will need the internet and a phone to communicate with buyers and sellers; however, you will not need the capital necessary to actually purchase a piece of real estate.
Virtual wholesaling does require a significant amount of research, and therefore time, to be successful. By never going to the market area, visiting properties, or talking to sellers face to face, you have to put a lot of trust into your own judgment. Numerous issues could arise from operating entirely online. Because of this, some virtual wholesalers will opt to work in markets they can visit or areas where they have trusted connections.
Tips For Virtual Wholesaling
Virtual wholesaling is a straightforward yet demanding real estate investing strategy. While you don't need to be well versed in real estate markets or even technology to get started, you will have to learn fast to be successful. Keep records of contact information, create systems, and practice negotiating. Each of these components will be invaluable as you work with more and more properties. Once you finish a few contracts, you may find it helpful to hire a virtual assistant to help with parts of the process.
Summary
Real estate is one of today's most lucrative investment opportunities, but it can be intimidating to know where to get started. Virtual wholesaling represents an excellent entry into this investment type. Not only is it beginner-friendly, but it also requires little to no capital to get started. If you are interested in the real estate industry, consider how virtual wholesaling can help you achieve your goals. Remember the importance of systems and always mind your due diligence — you will be surprised how easy it is to get started.
Have you ever completed a virtual wholesaling deal? Share what piece of advice helped you the most in the comments below.
---
Ready to start taking advantage of the current opportunities in the real estate market?
Click the banner below to take a 90-minute online training class and get started learning how to invest in today's real estate market!