To suggest that the Waco housing market is hot right now might be an understatement. In fact, there is only one word that can even come close to summarizing the state of Waco's real estate sector: unstoppable. Much like the rest of Texas, the Waco housing market is firing on all cylinders. In the first two months of this year, home sales increased 20 percent from the previous year. Some homes aren't even lasting a week on the market. The area has benefited from what many might call a "perfect storm." The economy and housing sector are complimenting each other in such a way that is conducive to the growth of the whole city. Interested buyers are coming from all over the country to partake in the current expansion.
According to data presented by Realtor.com, the average home price in the Waco housing market is $158,047. That is considerably below the national average of $203,867. On the other hand, incredibly high inventory levels have driven down the selling prices. For all intents and purposes, the Waco real estate market favors buyers. The average sales price is sitting at $84,206, making Waco one of the more affordable markets in the state of Texas, let alone the entire country. Prices will attract the interest of the entire Waco real estate investing community.
The listings and properties in Waco are only a part of the 7,496,470 properties and 130,817 homes for sale in Texas. As a result, the average home price and average home value in the Waco housing market influences the average home price ($158,171) and average sale price ($128,427) of the entire state of Texas.
Waco, Texas is home to approximately 263,208 people, the majority of which are college graduates and married. Waco's population has increased 1.4 percent in the last year. Most likely, younger people are being drawn to the city because of its relatively low cost of living. At $47,200 a year, the cost of living in Waco is 16.1 percent lower than the rest of the state. That number only gets better when compared to the national average.
The unemployment rate in Waco is 5.5 percent. While that is higher than the state's average (5.1%), it is lower than the national average. In fact, the job sector in Waco is doing well. Top job categories in Waco are office, admin, sales, executive, and manufacturing.
A large portion of the residents are currently renting, and between the ages of 20 and 29. Unlike most of the country, the Waco housing market is an affordable renter's market – even in the face of an 18 percent increase over the last three months. In fact, rents in the Waco housing market are 80 percent cheaper than the state average. According to Realtor.com, renters can expect to pay an average of $965 a month on rent. In addition to being affordable, rents are stable, and availability remains high.
Despite a very affordable renter's market, Realtor.com suggests that Waco is a buyers market. Buying is going to be cheaper than renting after a period of just 12 years in Waco. That is great news for anyone interested in Waco real estate investing, especially considering that housing inventory currently exceeds demand. Buyers have the advantage over sellers due to the abundance of homes on the market, with homes often selling at reduced prices.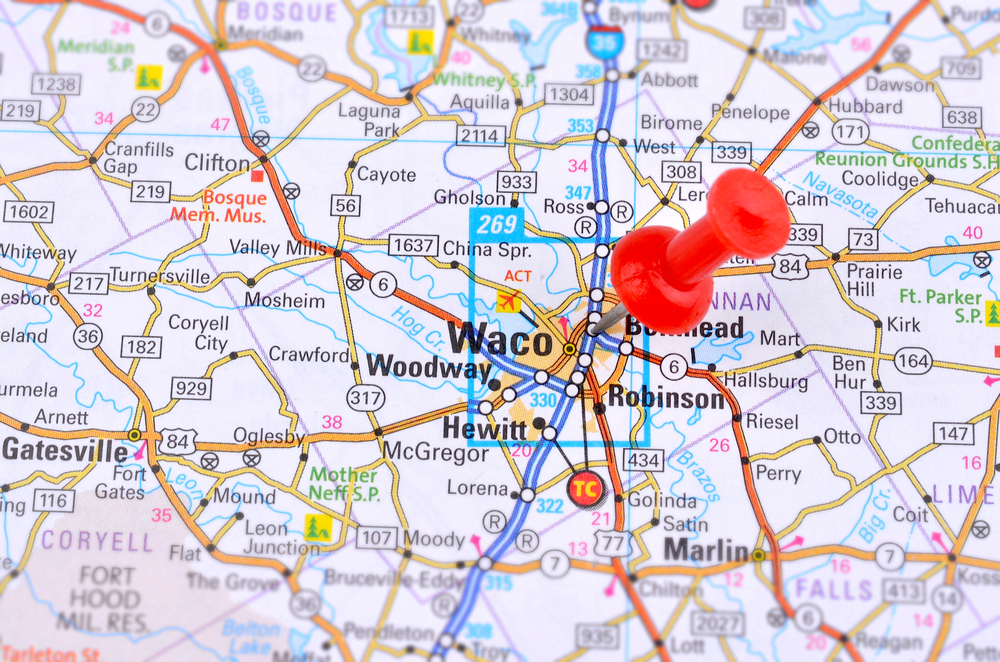 Of course, those looking for reduced prices will ultimately want to consider the distressed property market. According to RealtyTrac, the Waco housing market has about 173 homes in one state of foreclosure or another (default, auction or bank-owned). Subsequently, the number of foreclosure filings in Waco is 2 percent higher than last month and 88 percent higher than the same time last year. Either way you choose to look at it, the Waco real estate investing community should find themselves presented with plenty of opportunities.
The lion's share of distressed properties come in the form of bank-owned homes, meaning the home has been taken into a bank's inventory after the homeowner failed to keep up with mortgage payments. These properties, which account for 54.8 percent of all Waco foreclosures, should be available to Waco real estate investors at the right price. The remaining 45.2 percent of foreclosures are up for auction. Each scenario benefits the Waco real estate investing community, and provides an opportunity to acquire homes at lower prices.
According to RealtyTrac's data, homes in the Waco housing market sell for an average of $46,756. However, that price accounts for non-distressed homes. Those of a distressed nature sell for an average of $45,300. That is a discount of 3 percent, or about $1,456 cheaper than non-distressed homes.
Outside of distressed properties, Waco investors should familiarize themselves with the city's most popular neighborhoods. Thankfully, Trulia has already identified such areas. Popular neighborhoods in Waco include West Waco and Mountainview, with average listing prices of $171,050 and $221,290. However, the zip code to keep an eye on is 76691, whose average listing price increased by as much as 19 percent in just seven days.
The Waco housing market is really in the middle of a "perfect storm." The area's strong economy continues to support supply and demand. Even with appreciation rates as high as they are now, homes in the Waco market are still affordable. Prospective homeowners and investors should note that experts have forecasted prices to rise over the coming months. Now may be one of the best times to get into one of the hottest markets in the country. Only one question remains: when will you get into Waco real estate investing?
Waco Housing Market Summary:
Current Median Home Price: $158,047
Unemployment Rate: 5.5%
Population: 129,030
Median Household Income: $40,170
Waco County Map: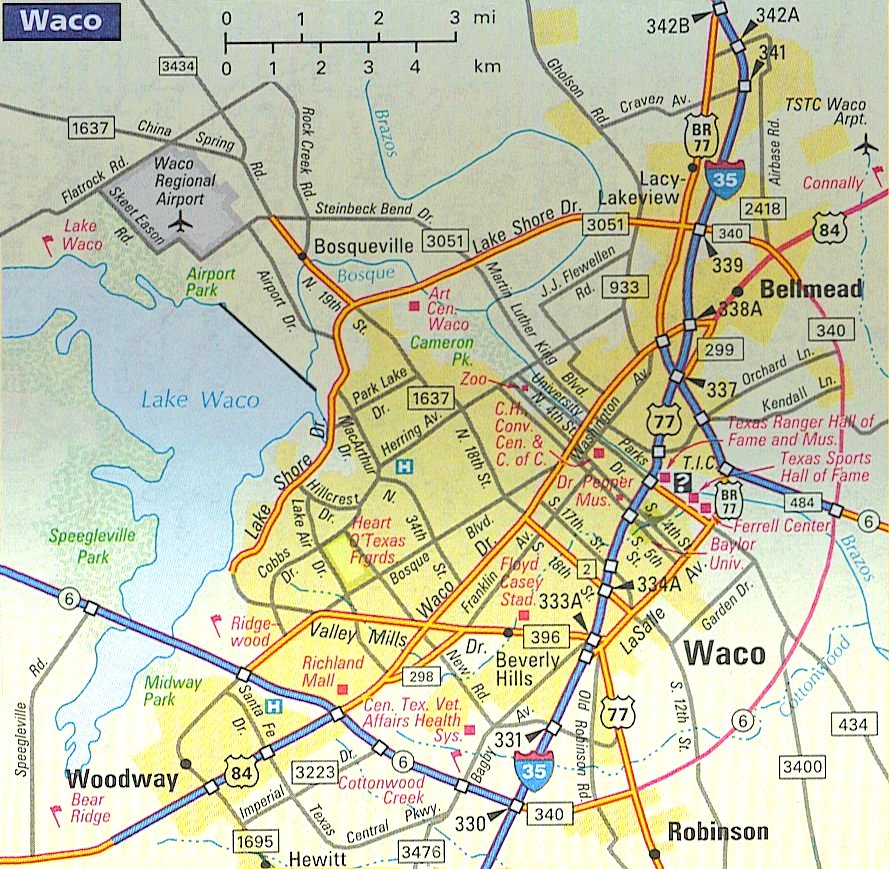 🔒 Your information is secure and never shared. By subscribing, you agree to receive blog updates and relevant offers by email. You can unsubscribe at any time.