Key Takeaways
---
The Waco real estate market has served as the foundation of the entire city's economy for the better part of 2019. While low unemployment rates and strong job opportunities have done their best to elevate the greater economy, it's the housing market that has helped Waco pace the entire Texas real estate market. Strong sales numbers and increased activity, in particular, have made real estate in Waco more attractive to today's investors. Likewise, strong increases in residential home values look like they will be able to support a growing economy for the foreseeable future.
Waco Real Estate Market Overview
Median Home Value: $122, 300
1-Year Appreciation Rate: 7.8%
Median Home Value (1-Year Forecast): 3.5%
Median Rent: $1,195
---
[ Thinking about investing in real estate? Learn how to get started by registering to attend a FREE real estate class offered in your area. ]
---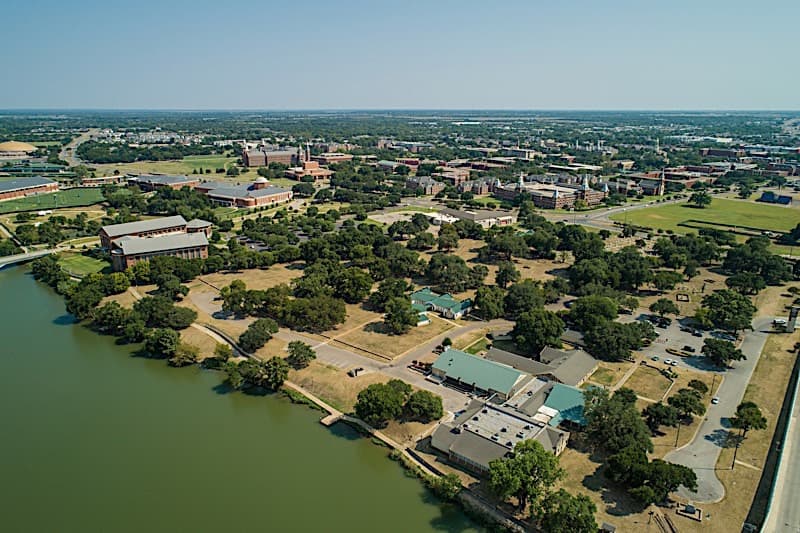 Median Home Price Waco
Not unlike the majority of markets across the country, the Waco real estate market has seen home values rise for the better part of a decade. Since 2013, in fact, the median home value in Waco has nearly doubled. After bottoming out around $73,000 nearly six years ago, the median home value in the Waco real estate market now sits at $122,300. In the last year alone (May 2018 through June 2019), Waco home values increased 7.8%, easily outpacing the national average of 5.2%. Perhaps even more importantly, however, is the rate of appreciation Waco real estate is expected to exercise in the coming year. While median home values across the Unites States are expected to increase 2.2%, real estate in Waco should jump by as much as 3.5%. The increases are most likely due to restricted inventory levels in Waco, but expected increases in home sales and job opportunities should bode incredibly well for Waco real estate investors who position themselves advantageously.
Waco Foreclosure Statistics
According to RealtyTrac, a nationally recognized real estate information company and online marketplace for foreclosed properties, the Waco real estate market is currently home to approximately 97 homes industry professionals would consider to be "distressed." That means there are 97 homes that are classified at either one of three stages of the foreclosure process: default, auction or bank owned. Compared to this time last year, distressed property filings are down 14%, further supporting claims that the Waco real estate market remains relatively healthy.
Of the few homes that are distressed in the Waco housing market, the overwhelming majority are what we in the real estate industry call "auction" homes. Of the homes deemed distressed by RealtyTrac, 84.2% are either up for auction or will be at some point in the near future. As their names suggest, auction homes have already been repossessed by their loan originators and are placed up for auction in an attempt to recoup any potential losses. As a result, these homes should serve as a good source of deals for Waco real estate investors looking to acquire a home under market value—as long as they know where to look. Here's a breakdown of the neighborhoods in Waco with the highest distribution of distressed properties:
76701: 1 in every 831 homes is currently distressed
76706: 1 in every 2,507 homes is currently distressed
76707: 1 in every 3,004 homes is currently distressed
76708: 1 in every 3,488 homes is currently distressed
76711: 1 in every 3,644 homes is currently distressed
Waco Real Estate Investing
The Waco economy's most prolific indicator is the local real estate market, which bodes particularly well for real estate investors. Existing home sales, in particular, represent the most promising aspect of real estate in Waco. According to the Waco MLS, a total of 343 homes were sold in June, which represents an increase of 12% from the same time last year. Up until this point in 2019, Waco real estate has seen a 10.2% jump year-over-year. There's no doubt about it: the rate of home sales is increasing—so much so that Waco's rate of sales outpaced all of Texas in the second quarter of this year. Home sales are most likely directly correlated to the area's record low unemployment rate. Waco's thriving job market seems to be facilitating a great deal of home sales. What's more, home values have been on the rise for at least six years, and should continue to outpace the national average for the foreseeable future. As a result, Waco real estate investors who position themselves well now could see promising returns in a relatively short period of time.
Waco Real Estate Market Summary
The Waco real estate market's most attractive feature to real estate investors has been its volume of home sales. Real estate in Waco changed hands at a faster rate than the rest of Texas in the second quarter of 2019, which bodes incredibly well for local real estate investors looking to move inventory. That said, there appears to be no shortage of demand on the horizon, as a strong unemployment rate looks like it will continue to facilitate home sales for the foreseeable future. As a result, Waco real estate investing should receive a lot of support for the remainder of the year, and moving into 2020.
Have you thought about investing in the Waco real estate market? If so, what are you waiting for? We would love to know your thoughts on real estate in Waco in the comments below.
*The information contained herein was pulled from third party sites. Although this information was found from sources believed to be reliable, FortuneBuilders Inc. makes no representations, warranties, or guarantees, either expressed or implied, as to whether the information presented is accurate, reliable, or current. Any reliance on this information is at your own risk. All information presented should be independently verified. FortuneBuilders Inc. assumes no liability for any damages whatsoever, including any direct, indirect, punitive, exemplary, incidental, special, or consequential damages arising out of or in any way connected with your use of the information presented.