Nestled amidst the eastern shore of the Florida Panhandle, the city of West Palm Beach is a popular destination for both tourists and budding technology enterprises. With an influx of money entering the city from all over the world, the West Palm Beach economy has managed to outperform that of Florida and the nation. That said, the West Palm Beach housing market has the support of several prominent indicators. Housing prices remain affordable, and healthy income trends continue to favor local demographics. For all intents and purposes, the West Palm Beach housing market is heading in the right direction.
Like most cities in the state of Florida, the West Palm Beach real estate market got hit hard by the recession. As recently as 2012, the median sales price bottomed out at about $113,000. Towards the end of the first quarter of this year, sales prices reach upwards of $224,000. Even more encouraging, is the prospect of future appreciation. Experts predict sales prices to continue to increase.
The West Palm Beach housing market is increasingly affordable. The real draw, however, are the discounts provided by the area's distressed property market. By RealtyTrac's count, the West Palm Beach housing market is currently home to more than 5,600 properties in some state of foreclosure. Surprisingly, distressed properties are spread fairly even between pre-foreclosures, auctions, and bank-owned properties.
---
[ Do you have what it takes to run your own real estate business? Register for a FREE real estate class offered in your area, where you can learn from experts how to replicate successful business systems. ]
---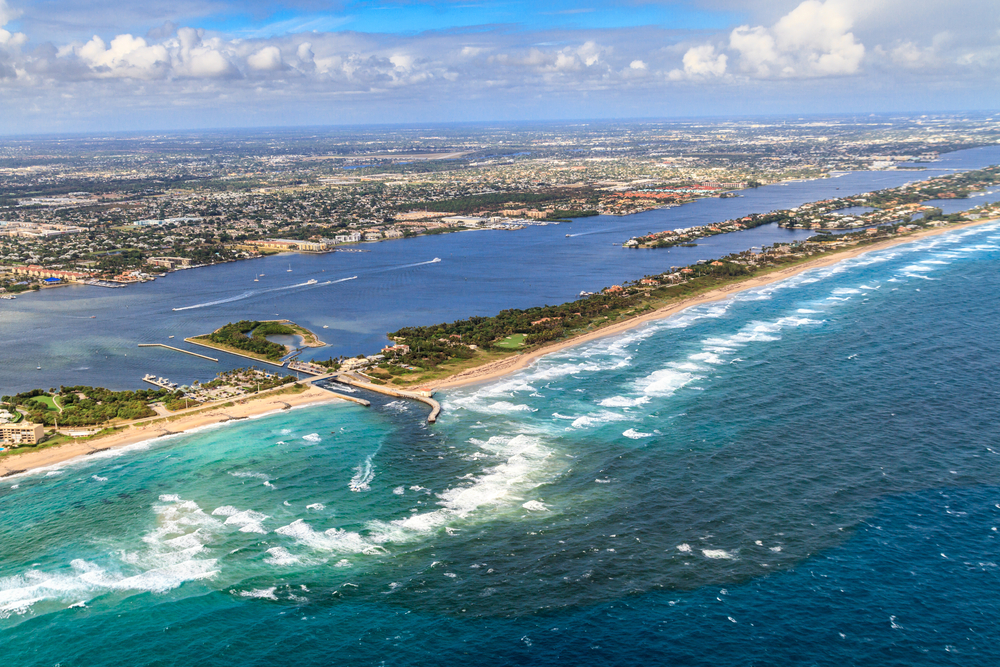 Representing just over 35 percent of the area's distressed market, homes scheduled to be placed up for auction have declined 38.1 percent in the last year. Both bank-owned and pre-foreclosures, however, have increased over the course of 12 months, now representing 37.1 percent and 27.6 percent respectively. When all is said and done, foreclosures in the West Palm Beach real estate market have only increased a modest 1 percent in the last year. Nonetheless, these properties offer a lot of opportunities to the West Palm Beach real estate investing market.
Again, West Palm Beach real estate continues to remain affordable, but nothing can match the prices offered by the distressed inventory. Non-distressed properties are selling for an average of $136,500, which is well below the national average. However, if that wasn't enough, properties in distress are selling for more than 12 percent less, or $118,900. That is an average savings of nearly $18,000 per property. The savings are enough to peak the interest of even skeptical West Palm Beach real estate investors.
It also wouldn't hurt the West Palm Beach real estate investing community to know where to look. Fortunately, Trulia has done the legwork and identified the city's most popular neighborhoods. The areas receiving the most attention are Century Village and Pineapple Park/Ibis, with average listing prices of $40,312 and $619,138. Other neighborhoods to keep an eye on include:
Water Catchment Area
Villages of Palm Beach Lakes
Southside
It is no secret that West Palm Beach real estate investing is in a good place. In fact, the entire state of Florida boasts plenty of opportunity to invest. Florida actually leads the country in all-cash sales, with 51.8 percent of all sales using cash transactions. West Palm Beach is a big reason for that number. Fifty-nine percent of all the homes bought in the West Palm Beach housing market were purchased with cash, enough to land the city second on the list. Only Philadelphia, at 60.7 percent, had more cash buyers.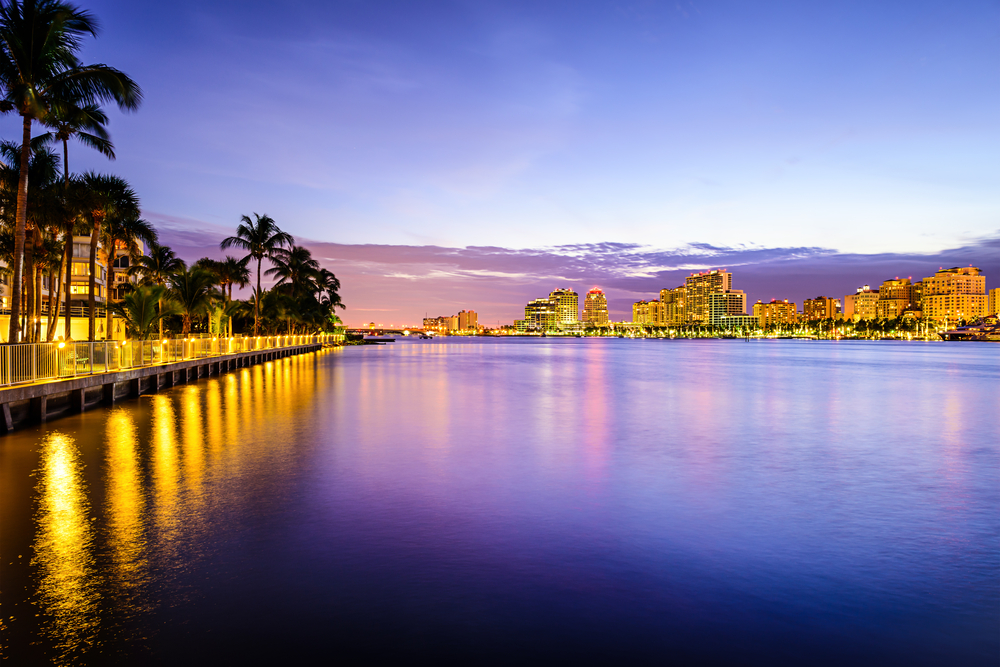 The distribution of housing inventory is heavily in favor of homeowners, as 53.4 percent of the city's homes are owned. Another 31.3 percent are rented, and the remaining 15.2 percent are vacant.
About 13 percent of all the mortgages in the West Palm Beach housing market are delinquent, which is more than twice as much as the national average. The United States housing market has a delinquent mortgage rate of approximately 6.3 percent. Also higher than the national average is the percent of homeowners that owe more on their mortgage than the home is currently worth. Nearly 23 percent of those that have a mortgage in West Palm Beach are underwater.
The time to take advantage of the distressed market is at hand. Zillow expects home prices to increase by as much as 1.7 percent in the next year. That is after the 12.7 percent they have increased in the last year. Discounts are already starting to lessen. In fact, the foreclosure discount has declined 26.8 percent in the last year alone. That is $6,450 that West Palm Beach real estate investors could put into their next investment. If you are a landlord, rental rates are equally attractive, as the median rent price in West Palm Beach is $1,400. By comparison, rent in the Miami and Fort Lauderdale areas is approximately $1,850.
For as bad as things looked during the recession, the West Palm Beach housing market has made an incredible run. The city, for all intents and purposes, has taken the recovery and run with it. Home prices have appreciated at historical rates, the job sector looks strong, and housing is relatively affordable. However, West Palm Beach has one more trick up its sleeve: international trade. The city is in a great position to expand their overseas trade activity, therefore producing a lot of revenue. The culmination of all these things is a great sign for both West Palm Beach real estate investing and its residents. It is only a matter of time before the area's real estate industry is firing on all cylinders.
West Palm Beach Housing Market Summary:
Unemployment Rate: 4.6%
Population: 97,798
Median Household Income: $44,905
West Palm Beach County Map: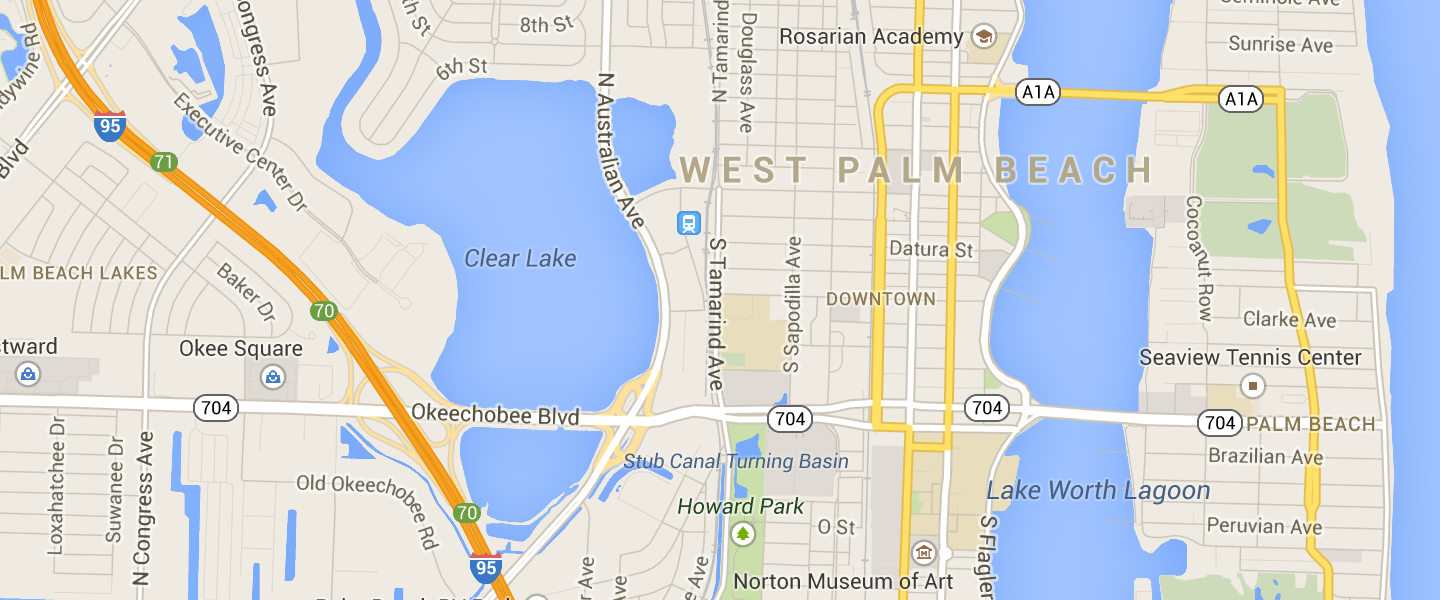 🔒 Your information is secure and never shared. By subscribing, you agree to receive blog updates and relevant offers by email. You can unsubscribe at any time.