The pandemic, which has forced governments worldwide to issue "shelter-in-place orders," has interrupted nearly a decade's worth of positive housing momentum. In fact, what was shaping up to be one of the busiest summers in recent history has essentially failed to live up to expectations. Instead of realizing historical home sales numbers, buyers and sellers are now on the sidelines waiting for someone to make the first move. That said, demand remains intact. The pandemic has served as an obstacle, but buyers are still in the market and perhaps more ready to buy than ever before. Buying season looks imminent, which begs the question: Do you know what homebuyers want? What can sellers do to their own homes to make them more desirable to most buyers?
While the Coronavirus has certainly changed the way buyers and sellers view the real estate landscape, the most coveted home features remain unchanged. That said, millennials and first-time homebuyers are expected to make up a large portion of buyers for the rest of 2021. Consequently, how can sellers be sure to capitalize on their participation? What, for that matter, can homeowners do to be sure that their properties sell this year? And finally: What features are most important to homebuyers?
What Are Homebuyers Looking For? Top 10 Features
If you are looking to take advantage of the 2022 real estate market, but aren't quite sure which angle to take, here is a list of what homebuyers want:
Updated Kitchens And Baths

Open Floor Plans

Low-Maintenance Features

Energy Efficiency

Wireless Connectivity

Laundry Rooms

Patios

Garage Storage Space

Exterior Lighting

Walk-In Pantry
---
[ Thinking about investing in real estate?
Register to attend a FREE online real estate class
and learn how to get started investing in real estate. ]
---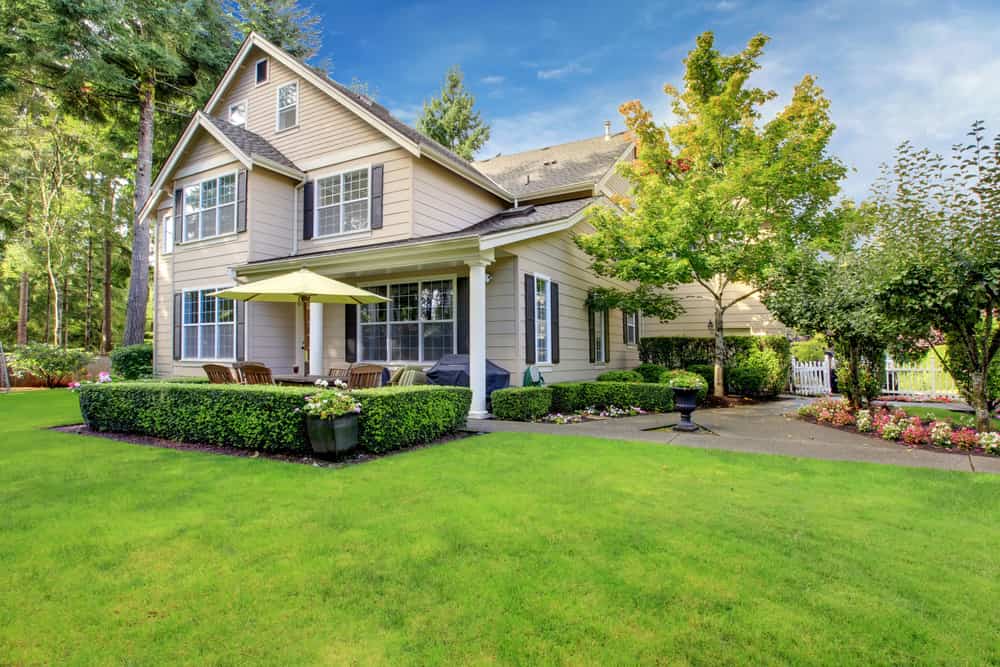 1. Updated Kitchens & Baths
What do new homebuyers want? The answer is simple: updated kitchens and bathrooms. Millennials and first-time homebuyers have made their intentions known. Updated kitchens and baths are a must. According to a recent survey conducted by Metropolitan Regional Information Systems Inc., 81 percent of respondents recognized updated kitchens and bathrooms as the most important feature when considering whether or not to purchase a home.
If your budget warrants it, I highly recommend upgrading your kitchen and bathrooms. In the latest Cost Vs. Value report issued by Remodeling.com, both kitchen and bathroom remodels become synonymous with some of the highest ROI projects. What's more, you don't need to break the bank to attract first-time homebuyers.
The key is to search comparables and make just enough improvements to stand out from the competition. Remember, there is no need to conduct a $100,000 kitchen remodel in a neighborhood where homes only sell for $250,000. However, I recommend upgrading your kitchen to the point it is slightly better than those within proximity.
2. Open Floor Plans
What are homebuyers looking for, if not for more living space? The whole idea of moving into a first home is to upgrade from the previous living arrangements, after all. Outside of modernized kitchens and baths, first-time homebuyers have expressed their desire for open floor plans. Not surprisingly, 59 percent of first-time homebuyers were expected to prioritize less-confined homes or those that facilitate functionality. Sellers should consider their current floor plan and determine whether or not it would be worth knocking down a wall or two before putting the property up for sale.
The proper renovations have been known to add to both the value of a property and its appeal. Consequently, it is entirely possible for more appealing floor plans to create demand. The more exposure your property generates, the more likely it is to sell faster and for more money.
If at all possible, I recommend eliminating any walls that separate the kitchen from the living room. People of all generations, not only millennials, have come to favor the open kitchen concept, as it allows for a more conversational flow to the property.
3. Low Maintenance Features
The cost of purchasing a new home is enough to keep many millennials from actively participating in the housing market. Even those who finally manage to take the leap must do so with cautious optimism, as prices surpass their pre-recession levels in more and more cities every month. For what it's worth, first-time homebuyers are finding it difficult to come up with a down payment and monthly mortgage payment, let alone the funds to maintain the property they just bought. First-time homebuyers simply don't have the expendable funds to worry about too many costs that follow the actual purchase itself.
That said, it's not hard to see why first-time homebuyers are inclined to favor properties that require little to no maintenance. The idea of saving money on maintenance is a strong selling point and one home sellers need to consider.
Most first-time buyers cringe at the thought of spending more money after having recently made the largest purchase of their life, so it only makes sense that they will prefer a "move-in ready" home over one that requires a lot of maintenance. That said, sellers are advised to reduce the amount of post-purchase work as possible.
I recommend refurbishing your kitchen with new appliances. Not only will they add to the value of the home, but first-time homebuyers will also recognize the new addition as something that will not need attention for quite some time. In fact, the less they will have to address after immediately purchasing the home, the better.
4. Energy Efficiency
Not unlike limiting the amount of maintenance a property will require once it is purchased, energy efficiency has caught the attention of first-time homebuyers for the sole purpose of saving money. However, energy efficiency has the added benefit of compounding savings over time.
Sellers are advised to include as many energy-efficient upgrades in their homes as possible if they want to attract the interest of first-time buyers.
According to Remodeling's Cost Vs. Value report, the addition of fiberglass insulation in your attic can set you back about $1,268. What's more, that same project coincides with an average resale value of $1,482, or a return of 116.9 percent on the project's initial cost; it actually adds to the value of the house.
However, today's buyers will be more interested in the amount of money they will save on energy bills over the course of them living in the home. Insulated properly, a home can save owners a lot on their energy bills. According to Energy Star, "homeowners can save an average of 15% on heating and cooling costs (or an average of 11% on total energy costs) by air sealing their homes and adding insulation in attics, floors over crawl spaces, and accessible basement rim joists."
If you are looking to sell your home, don't hesitate to highlight any energy-efficient amenities you may have. First-time homebuyers are interested in anything that will save them money in the long run, not excluding low-flush toilets, attic insulation, double-paned windows, and anything else that will reduce their carbon footprint and energy consumption.
5. Wireless Connectivity
Want to know what homebuyers want today? Connectivity. No other generation is more aware of what today's technology is capable of than millennials. That said, it is safe to assume that their inherent dependency on technology will affect the way millennials buy homes. In fact, nearly a quarter of all first-time buyers (20%) are expected to place a priority on homes with strong cell phone service and Internet connectivity (smart home features).
Not surprisingly, millennials are the first generation of buyers that fully expect homes to meet their technological demands. Strong Internet connections and cell phone service are no longer a luxury but rather a necessity. The sooner sellers realize that the better their chances of attracting a buyer are. Any home that neglects to address the issue is destined to grow stale on the market.
Never before has the need for strong cell phone service and WiFi connectivity been more important to buyers, and those looking to sell in 2022 should take note. Be proactive and address any issues your property may have with connectivity. For less than $100, you can buy a signal booster and eliminate any concerns your future buyers may have.
6. Laundry Rooms
Often overlooked but never unappreciated, laundry rooms have found themselves at the top of almost everyone's priorities list. According to a Kiplinger article, in fact, 91.0% of buyers want laundry rooms in their new homes, and first-time buyers are no exception. Perhaps it has to do with needing more space, or maybe it's because they are tired of using shared, communal laundry rooms at their previous apartment complexes, but first-time buyers have expressed the need to have a laundry room.
"Having a separate room [to use for things such as folding or ironing clothes] helps to keep the mess out of your living space . . . Potential buyers will see it as a huge benefit," says Paul Sullivan, founder and president of the Sullivan Company, a Newton, Mass., remodeling, and custom-building firm.
As a result, today's sellers would be wise to give it to them. With an investment ranging anywhere from $1,000 to $10,000, sellers can install a small-scale laundry room that will attract more buyers. The added attention will surely drive up competition and perhaps even offer prices.
7. Patios
With many first-time buyers moving up to a home, a top priority will be more space. More often than not, new buyers come from cramped living spaces, and moving up is more of a need for more space than anything else. That said, it shouldn't surprise sellers to learn that patios are wanted by about 87.0% of today's buyers. Since most first-time buyers are used to using a balcony, a patio makes a lot of sense; it's a relatively simple upgrade that can make a world of difference.
According to the previously mentioned Kiplinger article, a 120 square foot concrete patio may cost homeowners about $1,024, but the returns could be worth their while. "When most buyers see a house with a really nice backyard, they start to envision themselves sitting outdoors with friends having drinks," says Mike McGrew, chairman, and CEO of McGrew Real Estate, a Lawrence, Kansas-based realty firm.
8. Garage Storage Space
Once again, most first-time homebuyers are looking to replace their current living situation with more spacious accommodations. Sometimes the whole reason someone wants to buy a home is for more space, which would explain why about 85.0% of today's buyers demand garage storage space.
As any homeowner will tell you, it's easy to accumulate too much stuff. Homeowners have a knack for abundance, and garage storage space is a must. More specifically, however, is the value of efficiency. Garage storage space allows homeowners to buy the things they need/want without taking up too much space in the living area. On top of that, garage storage is usually more accessible than an attic or shed, which allows homeowners to store things over the course of a year without forgetting where they put them.
The cost of adding garage storage can vary dramatically, from cheap DIY shelves to professionally installed workbenches and cabinets. Regardless of the price, however, the effort will go a long way in attracting more buyers.
9. Exterior Lighting
Exterior lighting is a great way to add both curb appeal and functional lighting. On the one hand, a properly lit home is much more attractive and welcoming to anyone passing by or stopping in for a visit. On the other hand, exterior lighting is almost necessary for anyone looking to host outdoor activities. Additionally, and perhaps most importantly, exterior lighting is an added safety feature. A few minor installments can make a home safer for its occupants. Whether it's barbecuing or hosting a game night, exterior lighting can make all the difference, and homebuyers are starting to take notice. For a relatively low cost of entry, exterior lighting can be installed for as little as $50.00 a fixture. Of course, the cost can increase with more luxurious fixtures, but the point remains the same: the project can be done for an affordable price.
10. Walk-In Pantry
What features are most important to homebuyers? I can't stress this enough: more space. And, as it turns out, walk-in pantries are a great way to add more space to a home. The cost of a walk-in pantry will vary from inexpensive to exorbitantly expensive; the style of the home will dictate the price. For example, luxury homes will require nicer pantries to suit the new owners' needs. Luxury walk-in pantries can run owners upwards of tens of thousands of dollars. However, mid-range homes can get away with something more affordable. Consequently, about 83.0% of today's buyers will want to see a walk-in pantry, making the investment worthwhile. Typically around five square feet, walk-in pantries are what first-time homebuyers are looking for in a new place; again, they want more space than the place they are moving from.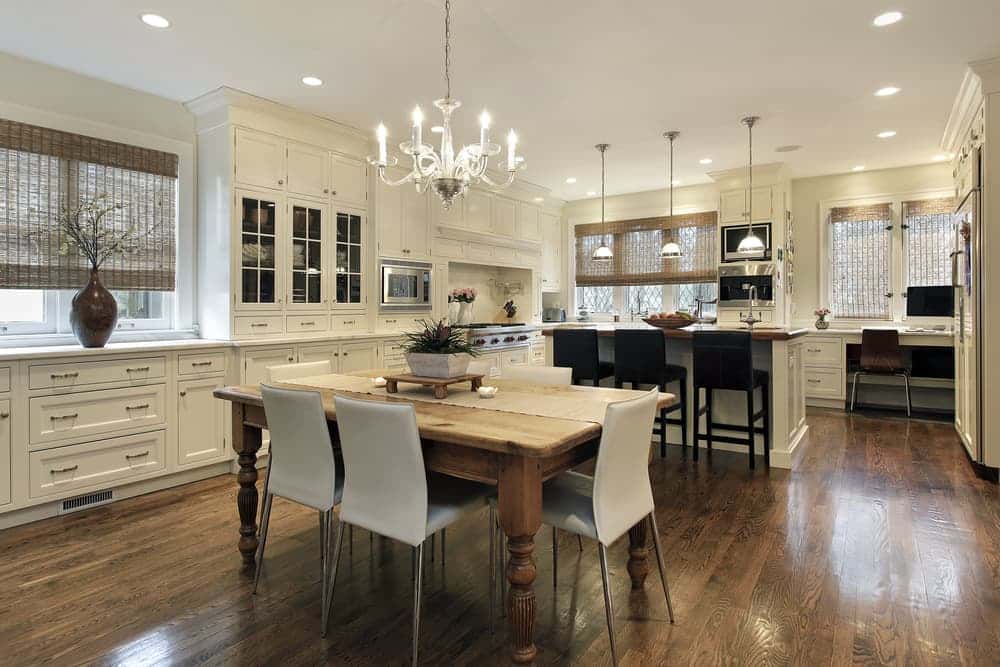 Summary
The rest of 2022 will certainly draw the interest of first-time homebuyers on a massive scale, which leaves sellers having to answer one important question: What features are most important to homebuyers? What do homebuyers want, and what can today's sellers do to accommodate their customers. Outside of offering a listing in a relatively competitive market, sellers should note the amenities listed above. Not only will today's best new home features help sellers find buyers, but they should simultaneously award their owners with higher returns. If, for nothing else, buyers in today's market appear ready and willing to pay up for the features they want, it's up to the sellers to make sure they deliver.
---
Ready to start taking advantage of the current opportunities in the real estate market?
Click the banner below to take a 90-minute online training class and get started learning how to invest in today's real estate market!