If you're wondering, "what is a manufactured home?", you're not alone. Most people call them "mobile homes," a term that has a negative connotation in some places. But in 2021, there's nothing subpar about the manufactured home market. In fact, manufactured homes are becoming one of the most exciting types of real estate for both homebuyers and investors.
Is a manufactured home the right fit for your investment portfolio?
---
[ Want to create a roadmap to a financially secure retirement? Register for our FREE online real estate class to learn the powerful wealth building strategies real estate investing has to offer. ]
---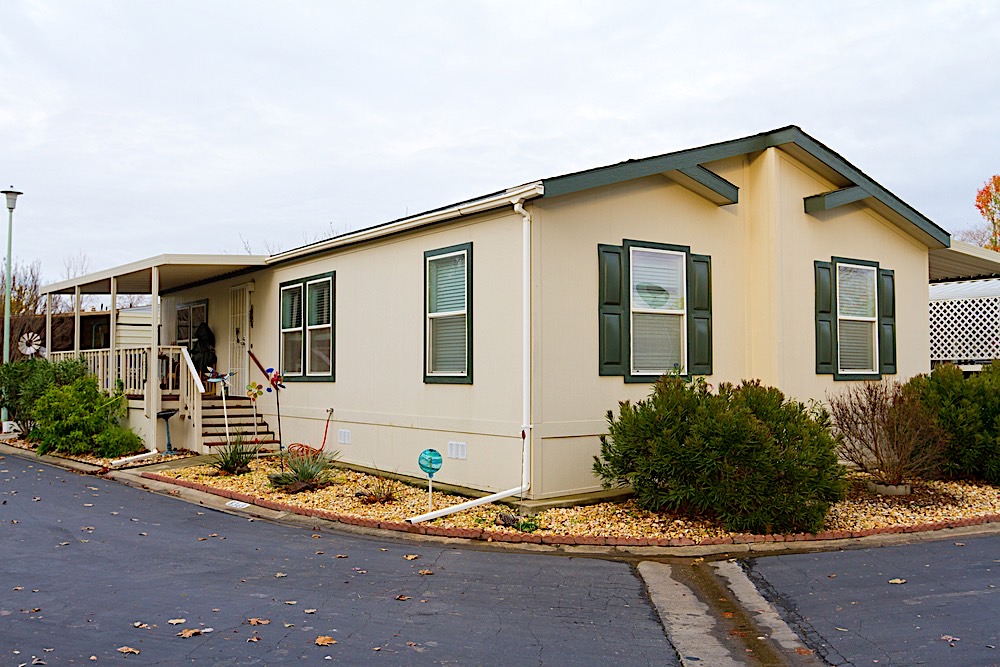 What is a Manufactured Home?
A manufactured home is a home that's constructed off-site and then reassembled on-site.
The home is almost entirely constructed at a factory and then transported to another location. It may be placed on a plot of land or in a "manufactured home park," a community where homeowners can buy plots of land for their manufactured homes.
Manufactured homes are often referred to as "mobile homes" because some manufactured homes in the twentieth century were built with wheels so they could be easily towed from place to place.
Mobile homes are sometimes associated with cheapness. But there's a difference between "cheap" and "affordable" (more on the latter in the next section). While it's true that some manufactured homes are poorly designed—with a decided lack of aesthetic beauty and with major HVAC or plumbing issues—not all manufactured homes fit that mold.
Let's discuss a few ways that manufactured homes have improved in the year 2021:
Customization
Modern manufactured homes are designed to be highly customizable. Homebuyers may be able to choose between several different layouts. They may also choose whether or not certain features are included, like a garage or porch.
Homebuyers may also incorporate comfort features, like vaulted ceilings, ceiling fans, upgraded cabinets, hardwood floors, and modern lighting fixtures. Some manufacturers even allow you to incorporate drywall!
Luxury Features
Manufactured homes more frequently incorporate luxury features. You can find models with walk-in closets, luxury bathtubs, fully-equipped kitchens, and spacious living spaces and bedrooms.
Up to Code
In the past, manufactured homes have had a reputation for being poorly insulated, weak against inclement weather, and having faulty HVAC and plumbing systems. But that's all changed. All manufactured homes built today comply with federal building codes.
Furthermore, builders have found ways to improve upon the architecture and engineering of these structures. They're not all built in a bland, rectangular shape. Nowadays, it's common to see manufactured homes constructed with higher ceilings and with some effort to create an aesthetically-pleasing building—on the inside and out.
Creativity
In the twentieth century, manufactured homes were mostly designed to provide cheap living rather than comfort. That's not the case anymore. Builders have come up with creative ways to produce small, affordable homes that are extremely comfortable despite their smaller sizes and costs.
Take, for instance, the "shipping container home" (also known as a "modular home"). This is a trendy type of manufactured home that's taking off in 2021. Builders combine several different shipping containers to build out rooms. It's arguably the most creative type of home building being done today.
In short, manufactured homes come in a wide variety of styles. Like traditional homes, you can find some that are built very cheaply, and you can also find some that are built luxuriously. But most manufactured homes in 2021 occupy a comfortable middle ground between the two.
What is the Cost of a Manufactured Home?
The cost of manufactured homes varies widely depending on the state and the style of home. On average, a larger manufactured home costs $92,800, while a smaller manufactured home costs $48,300 (2017 figures).
It's important to know that manufactured homes are always cheaper than site-built homes. According to the Manufactured Housing Institute, the average site-built home costs $107 per square foot, while the average manufactured home only costs $49 per square foot.
If a manufactured home is built the same size as a site-built home, the manufactured home would still be cheaper.
Why are manufactured homes so much cheaper to build?
First, the builders don't have to contend with local weather conditions. When a home is built on-site, construction might be delayed by poor weather or storms—some storms are so severe that they damage the construction site.
On the other hand, manufactured homes are built in a controlled environment—usually some kind of factory. These construction environments don't suffer from the same weather hazards, so construction is bound to be faster and more productive.
Second, the construction process for a manufactured home is much more streamlined and efficient. These houses are basically constructed on an assembly line. The builders source materials in large quantities, which makes them cheaper, and the assembly-line model is a lot cheaper than hiring on-site construction crews.
When you purchase a manufactured home, there are some other costs you'll have to consider besides the cost of the house. They include: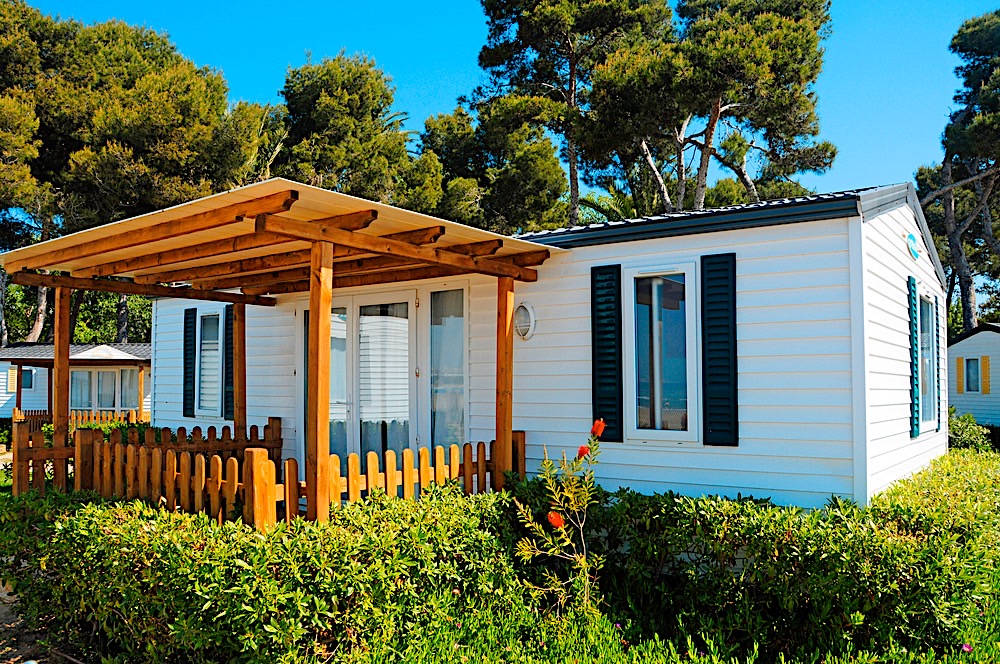 Customization
The cost of the manufactured home will be higher if you choose to incorporate more luxurious features.
Land Expenses
What good is a manufactured home if you don't have land to put it on? Make sure you consider land expenses before you purchase.
Land is pretty expensive to buy in most places. But many buyers choose to lease land in a mobile home park or other communities for manufactured homes. This is usually a more affordable option. Remember, manufactured homes are designed to be moved from place to place. By leasing a plot of land, it would be easier for you to move the house if you find a more desirable location down the road.
Of course, you can also place a manufactured home on a property that you already own.
Delivery
Somebody needs to deliver your manufactured home from the factory. Unless you're a skilled truck driver, you might want to leave that job to the professionals. Most of the time, this expense is dependent on the distance the home needs to be transported and whether or not it can be delivered by one vehicle or if it requires multiple vehicles.
Foundation
Most buyers choose to place their manufactured home on a foundation. This ensures the building is well-protected from earthquakes, and it also improves the durability of the house. Some communities for manufactured homes may already have foundations laid out. If not, you'll have to pay to have a foundation laid on-site.
Utilities
When your manufactured home is delivered, it still needs to be hooked up with local utilities: electricity, gas, water, and plumbing. Once again, there's a significant advantage to leasing at a manufactured home community. These communities may already have utility systems, in which case it will be far easier to link them to your home.
Otherwise, you'll have to pay to have these utilities connected to your house. This can get very pricey, especially if you need to lay down pipes.
Taxes
You still have to pay taxes on your manufactured home. They usually go by the same tax rate as site-built homes.
Insurance
Like a site-built home, it's wise to purchase an insurance policy for your manufactured home. You can find insurance policies specifically for manufactured homes, and they'll usually cover fire, theft, and weather damage.
Pros of a Manufactured Home
There are several advantages to buying a manufactured home, which include: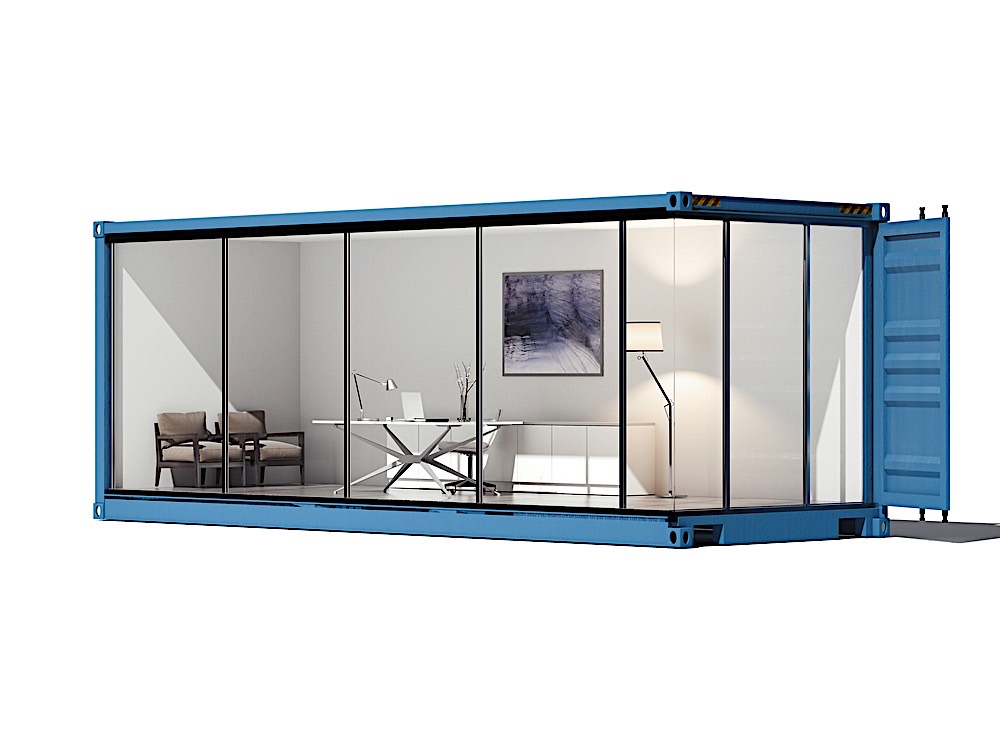 Cons of a Manufactured Home
Manufactured homes also have some drawbacks, which include:
Is a Manufactured Home Worth Buying?
As a real estate investor, a manufactured home may be worth buying if:
How to Buy a Manufactured Home
Most manufactured homes are sold through retailers (you can even buy them on Amazon), and they typically offer a new and pre-owned selection. You can also find manufactured homes for sale through real estate agents or listing services.
Financing can be tricky. Some retailers or manufacturers will offer financing in the same way that car dealerships offer dealer financing. But you may also be able to secure a personal property loan, and in some cases, a lender may even provide you with a mortgage (you may be able to receive a mortgage loan if you're going to place the house on land that you own).
If you decide to place your manufactured home in a community, you may have to pay rent and land use fees. If you're going to place the home on barren land that you own, be sure to double-check your city's zoning laws.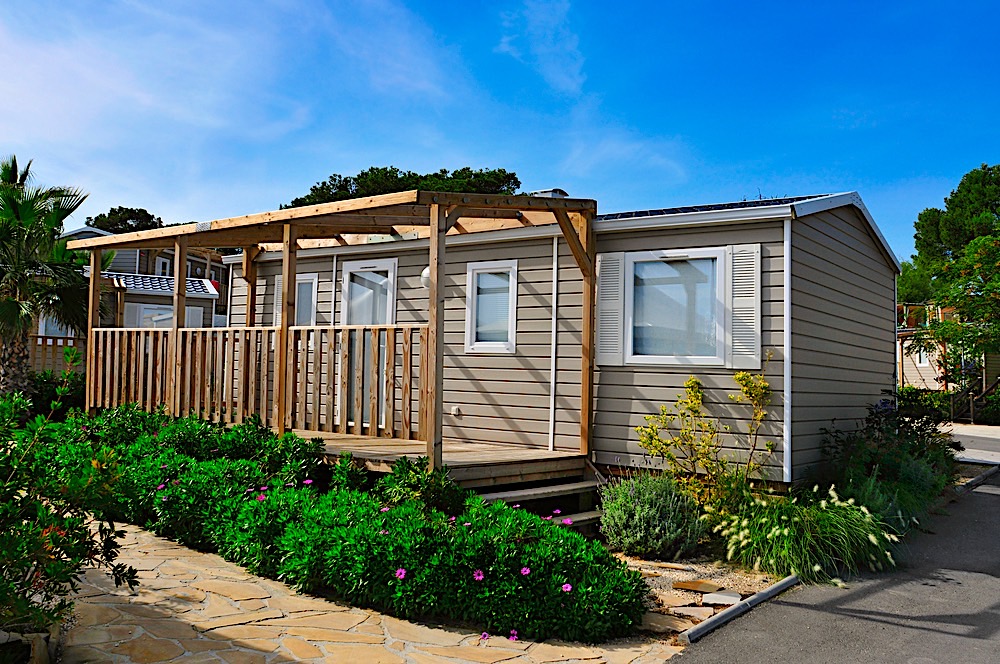 Summary
What is a manufactured home? A manufactured home is a house that's constructed off-site and then transported to wherever the owner has permission to place it. The advantages of manufactured homes are that they're affordable, highly versatile, and easy to have constructed. The downsides are that they don't appreciate quickly, and you might have difficulty getting financing unless you're paying in cash. A manufactured home may be worth buying if you're seeking your first investment property, if you're trying to maximize your returns, or if you're just looking for a more affordable place to live.
---
Want to learn how to take advantage of the current opportunities in the real estate market?
Whether you're brand new to real estate or have closed a few deals, our new online real estate class covers everything you need to know to help you get started. Expert investor Than Merrill explains the best real estate strategies for today's real estate market to help get you on the path towards a better financial future.
Register for our FREE 1-Day Real Estate Webinar and get started educating yourself on how to invest in today's real estate market!