With the housing market increasing in costs drastically and the average salary staying about the same, many people are finding that they cannot afford homes. When you become tired of renting or living in an apartment, it can be hard to figure out what to do.
Manufactured homes have become an alternative for many people since they are affordable and efficient. Their construction is easy and quick. Since many manufactured homes are made in bulk, they can often be built quickly and mass-produced. But are manufactured homes a good investment?
---
[ Thinking about investing in real estate?
Register to attend a FREE online real estate class
and learn how to get started investing in real estate. ]
---
What Is A Manufactured Home?
A manufactured home is a home unit that is produced at a home factory rather than at a construction site. While some people think of them as a mobile homes, they have recently become more stylish and functional in terms of amenities and quality.
Manufactured homes are usually found in more rural areas of towns. Most of the people who have manufactured homes are young couples or singles. If you're looking for a manufactured home, there are many different options available to you when it comes to styles and sizes.
There are also financing options, including personal property loans rather than mortgages. Mobile home dealers are also there for you if you want to shop around or give them a list of customized ideas you are looking for.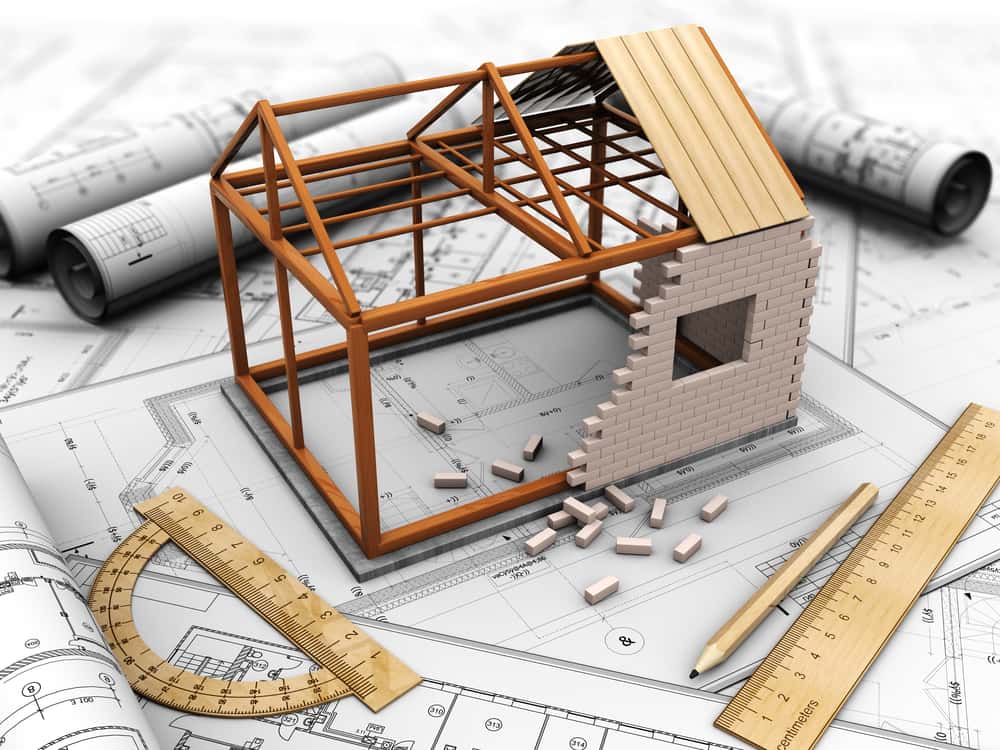 How Are Manufactured Homes Made?
When you think of a manufactured home, you might imagine a home on wheels since many people think of mobile homes. Modern manufactured homes are not intended to be moved around constantly like mobile homes though.
This is because they are built on solid steel frames, making them much sturdier. Many people also place their manufactured homes on foundations or in home parks since they do not have wheels. You can also add things to your manufactured home that make it look more like a real home, including porches, decks, and garages.
Manufactured homes are made on assembly lines. Each part of the home will be put together in stages. Most manufactured homes take days or weeks to complete. Everything that the home needs will be made at the factory including the electrical wires. This makes it similar to building at an on-site construction site, just at a factory instead.
The home will then be loaded onto a flatbed truck and brought to the customer's property.
What Do Manufactured Homes Look Like?
Manufactured homes can be spacious and look just like real larger homes. Some manufactured homes even have multiple bedrooms as well as a kitchen and living space. You can even customize it by adding ceiling height or vaulted ceilings.
Some people even modernize their bathrooms by adding whirlpools. Just like homes that are built on-site, you can make the home however you want. If you don't like the floors or want to add in more cabinets, you can usually do so.
Some upgrades are harder to make though and can be more expensive. Extra insulation and ceiling fans are some of the more difficult changes to make, but they can still be done.
What Is The Cost Of A Manufactured Home?
The exact cost of your manufactured home will depend on the size. The manufacturer you use will also affect the cost of the home. If you decide to purchase land, you are looking at a different cost than if you lease land in a mobile home park. The more rural of an area you live in, the more affordable you will find land costs to be.
Foundations can be more expensive to lay than just renting space, but they often last longer and protect your home. You also need to make sure you are ready to pay for utility hookups like cable, internet, water, and sewage.
The price you pay for the home to be made usually does not include the setup and delivery fees. Every manufacturer charges a different fee, so you need to make sure you know what to expect before the home-building process begins.
Taxes are also a big part of the cost you will pay. Taxes vary by state with some having higher costs than others. In some states, like California, you will pay state and local taxes. Some states also make you pay the same taxes you pay for on-site properties if the manufactured home is on a permanent foundation.
Although not required, you might want to make customizations to your home that will cost you extra. Insurance is also another important cost because it makes sure your home is protected from weather damage and fires.
Pros Of A Manufactured Home
When considering a manufactured home, it's important to know the pros and cons. The advantages of owning a manufactured home are numerous including:
Affordability

Structural Strength

Versatility

Fast Construction & Installation

Eco-Friendly

Customization

Financing
Affordability
One of the main reasons why more and more people are looking into getting manufactured homes is the low cost. They are also more energy efficient, so you should see the cost of your utility bills go down.
Manufactured homes can be a great idea for those who want to own their own place but have a limited budget.
Structural Strength
All manufactured homes are built under the HUD code that was made in 1976. This means all the homes have to meet strict requirements for design, construction, energy efficiency, and fire safety. All houses also have a red seal to show that all requirements have been met.
Versatility
Manufactured homes allow you to start small and then build on them as you have more money. They are also a nice option for small families who need to save more money before buying a traditional home.
Fast Construction & Installation
On-site property homes can take months or even years to build, depending on building codes, the size of the home, and the features the owners want to include. Manufactured homes can be built in as little as a few days, although some might take a few weeks.
If you are looking for a fast housing option, manufactured homes are the way to go.
Eco-Friendly
Manufactured homes are much more energy efficient and eco-friendly than traditional homes. Many people choose to move from their traditional homes into manufactured homes because they want to be more environmentally friendly.
It's also a nice way to cut down on your energy bills. Utility bills can be outrageous and add to your living expenses in a way you can't afford. With a manufactured home, you can be sure you will always be able to pay your electric and water bills.
Customization
Many people stay away from manufactured homes because they are under the impression that their homes will look just like everyone else. Manufactured homes can be customized just like other homes though.
You can choose the square feet, the layout, and the number of bedrooms. You can also add outdoor things like porches and decks.
Financing
Most people who choose to get a manufactured home use personal property loans. These are easier to obtain than mortgages. This means getting financing choices for manufactured homes is much easier than waiting for funding for other homes.
Cons Of A Manufactured Home
With everything that has pros, there are real cons. Before investing in a manufactured home, you want to ensure you know all the details including the disadvantages.
Availability & Cost Of Land

Lender Requirements

Long-Term Value

Stigma
Availability & Cost Of Land
Depending on your state and the manufacturers around you, there might not be great choices for land, and you might get stuck living in a place you don't love or enjoy. Since manufactured homes are still becoming more and more popular, there are not tons of manufacturers.
This means you might need to wait for a long time before there is availability to get your home built.
Lender Requirements
It can be hard to find lending for manufactured homes. You might be more likely to secure a loan if the house is on a foundation since this is a requirement for mortgages. Otherwise, you need a personal property loan which often comes with higher interest.
Long-Term Value
A manufactured home will never have the same long-term value potential as a real traditional home. A manufactured home can still appreciate in value though, just not as quickly as a traditional home.
If you ever decide to sell your manufactured home, you will probably break even or make a little extra money. You shouldn't expect to make too much extra money, though.
Stigma
Many people think that manufactured homes and mobile homes are the same things. When you tell someone that you live in a manufactured home, they might get certain negative views in their head.
For a long time, manufactured homes were also only associated with low-income families. People might get a certain viewpoint about your financial situation when they hear about you living in a manufactured home.
This isn't a huge deal, especially if you are happy with your home. However, you might want to prepare yourself for judgment from certain people.
---
[ Thinking about investing in real estate?
Register to attend a FREE online real estate class
and learn how to get started investing in real estate. ]
---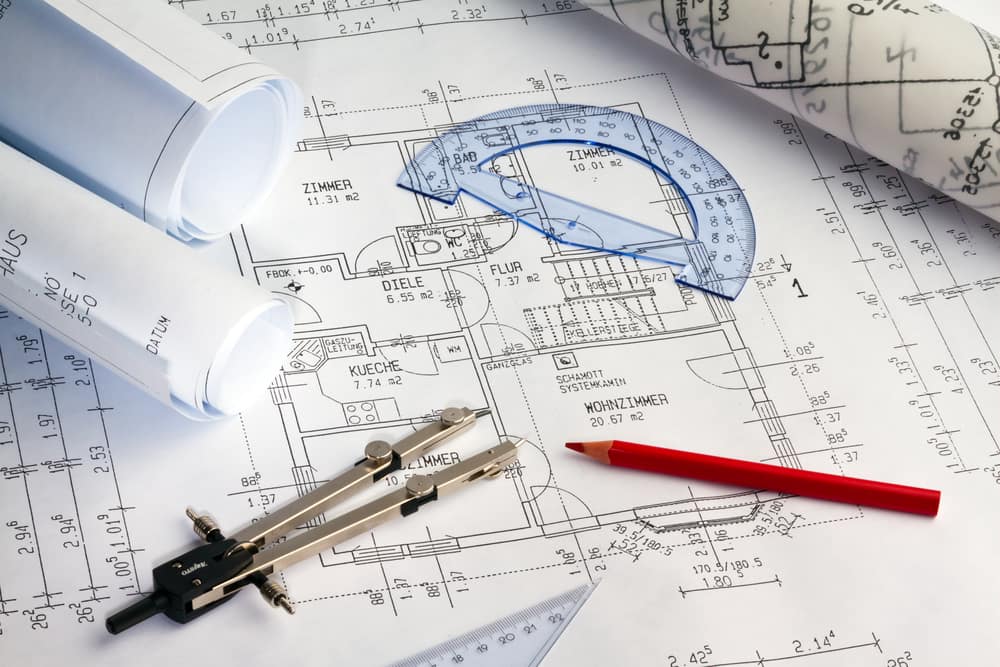 How To Buy A Manufactured Home
Manufactured homes are often sold through retailers or manufacturers since the homes are often made in factories. You might also be able to buy a manufactured home from someone that is selling one. Real estate agents also can sell manufactured homes through real estate listings just like traditional homes. Just like when you buy a car or traditional home, a manufactured home retailer will have model homes and a sale center for you to look at examples and choose which one might be right for you.
A retailer should have many different floor plans for you to choose from. You can then add customized features if you want to make it feel more like your dream home.
Once you have decided what manufactured home to buy, you need to choose land. You can either buy land and build a foundation on it or decide to find a place in a manufactured home community. Where you decide to live will alter your costs. You also need to make sure you know the local requirements for utility hookups such as septic and electrical. You might also need to get building permits depending on where you live. You also need to secure financing if you cannot pay for the home upfront. This means getting a personal property loan. These are different than mortgage loans and often have higher interest rates.
Once you have secured land and financing, you can get the manufacturer to start building your home and have it delivered to your property once it's finished.
Are Manufactured Homes A Good Investment?
Before buying a manufactured home, you might be wondering if it's a good investment. When built correctly, manufactured homes are high in quality and have a similar increase in market value as conventional homes. Two factors that affect manufactured home values include land and location.
If you're finding that conventional homes are financially inaccessible for the time being, purchasing a manufactured home can be a great alternative. If you're selective during your purchase process, your manufactured home can appreciate in value and help you build wealth over time. You may be able to tap into your equity sooner if you roll your home and land into a single loan.
Summary
So are manufactured homes a good investment? Manufactured homes are a great investment for those looking for a starter home or retirement home. They are affordable and offer all the same amenities as conventional homes. While secure financing is the main con, the many advantages make manufactured homes worth it.
---
Ready to start taking advantage of the current opportunities in the real estate market?
Click the banner below to take a 90-minute online training class and get started learning how to invest in today's real estate market!