Key Takeaways
If you find yourself asking, "why work in real estate," the answer is simple: this investment type can represent the chance to achieve financial freedom.
Residential properties often serve as a gateway investment for those wishing to get started in commercial investing.
There are multiple careers in commercial real estate investing that entrepreneurs may find rewarding.
---
Commercial real estate is expected to be one of the top investment opportunities for the year ahead. Market reports and industry analysts everywhere are drawing attention to this investing niche, leading many to ask: why commercial real estate?
The answer is easy: commercial real estate has proven, time and time again, to be a successful investment vehicle. The only difference now is that the benefits of commercial investing are clearer than ever, and so is the path to getting started. Continue reading to learn why real estate investing, and specifically, commercial properties, may be the right investment path for you.
Why Should I Invest In Commercial Real Estate?
Investors should consider buying commercial real estate due to its historical performance and high potential yield. According to a study by Manulife Asset Management, commercial real estate has consistently outperformed other investment types, such as stocks and bonds. The study, which looked at asset types over a 25-year period, found that commercial real estate has experienced stable growth over time, even avoiding the severe effects of economic cycles.
While commercial real estate is not entirely immune to economic changes like inflation, the Manulife report suggests that more in-depth lease agreements and changing market needs have contributed to the industry's stability through time. Additionally, commercial real estate is often privately owned, creating a number of benefits for investors. Due to these factors, commercial real estate often avoids the volatility seen in publicly traded assets.
The commercial real estate industry has only continued to grow, with the upcoming year expected to be better than ever. A report published by the Urban Land Institute, predicts that industrial and multifamily assets will be among the year's strongest investments. As the industry finds balance between new construction and existing properties, a number of opportunities will arise for those hoping to invest in commercial real estate.
---
[ Thinking about investing in real estate?
Register to attend a FREE online real estate class
and learn how to get started investing in real estate. ]
---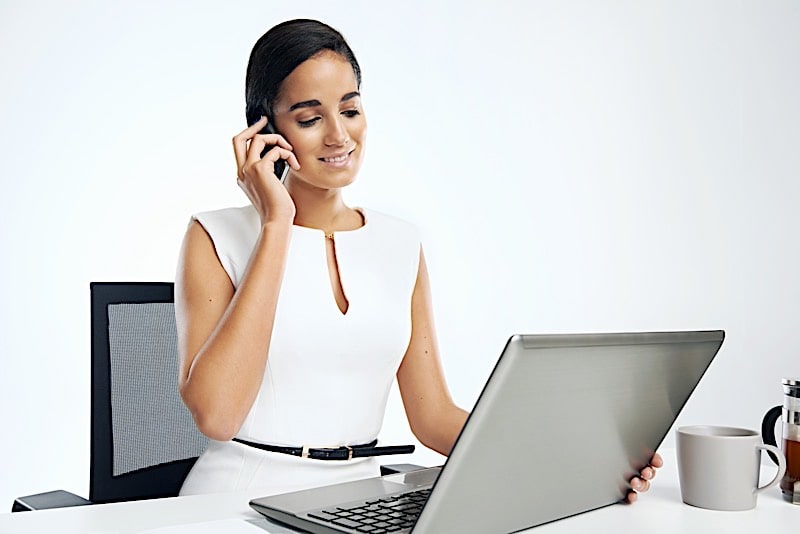 Commercial Vs Residential Real Estate
Investors often find it challenging to choose between commercial and residential properties. Luckily, these opportunities are not mutually exclusive, as investors may find success pursuing both. For investors looking to choose between the two property types, here are a few factors to consider.
The most obvious difference when looking at commercial vs residential real estate is the profitability of each investment. Commercial properties tend to be much larger investments, hold more tenants and have the potential to yield larger profits. However, this also means that commercial real estate can require more capital and expertise when getting started.
Investors hoping to pursue commercial real estate should have specialized knowledge of the market area, property history and estimated revenue. It is also helpful to have a strong attention to detail, and be prepared to conduct extensive research before moving forward with a property. Residential real estate, on the other hand, is often thought to be a little more beginner friendly. Investors still need a strong market knowledge, but the profitability can be slightly easier to predict based on comparable properties.
It is not uncommon for beginner investors to lean towards residential properties and work their way up to commercial investments. Residential strategies will still yield high profit margins, which investors can in turn use to build up their liquid capital to transition into commercial properties. That said, some investors may find success in commercial real estate right away.
While each strategy requires investors to mind their due diligence, those willing to put the work in can find success with either.
Passive Commercial Real Estate Investing
While commercial real estate investing may be more difficult to break into as a beginner, there is a strategy that makes this easier—passive commercial investing.
Passive commercial investments are so attractive because they allow investors to get started in commercial real estate with less time and risk. Newer investors can work with 'sponsors' who acquire and develop commercial properties and have already done the research and work on putting a deal together.
Another reason this type of investing is popular is due to its passive nature. Passive investments offer the freedom to pursue other opportunities, while still achieving long-term financial rewards. This makes them perfect for investors hoping to build wealth with little time and effort.
For more information on passive commercial real estate investing, be sure to read our getting started guide.
Benefits Of Commercial Real Estate Investing
When asking yourself "why invest in commercial real estate," the most obvious place to find the answer is to review the numerous benefits offered. Commercial properties represent the chance to achieve financial success, build a strong portfolio and more. Here are some of the benefits that come with commercial real estate investing:
Potential Returns:The profitability of commercial real estate is what makes it such an attractive investment opportunity. According to a recent study, commercial real estate can pay upwards of 10 percent in returns. In comparison, the same study found that stocks paid only three percent annually.

Equity: Equity refers to the amount of value an investor has built up in a given asset over time. In commercial real estate, investors build equity in properties quickly and can benefit significantly as the property appreciates in value.

Cash Flow: Anyone asking themselves "why is real estate important" should look at the benefit of steady, long-term cash flow. While many investments are only profitable when bought and sold, real estate represents the chance to generate monthly rental income.

Leverage: In most cases, real estate is not purchased in full but, instead, with a down payment and mortgage. This ability to buy assets without full funding can greatly increase an investor's leverage and therefore, his or her chance to achieve higher gains than when working with other asset types.

Investment Portfolio: Investors of all experience levels can benefit from a diverse investment portfolio. The opportunity to invest in a tangible asset, like commercial real estate, can often strengthen any investors financial standing.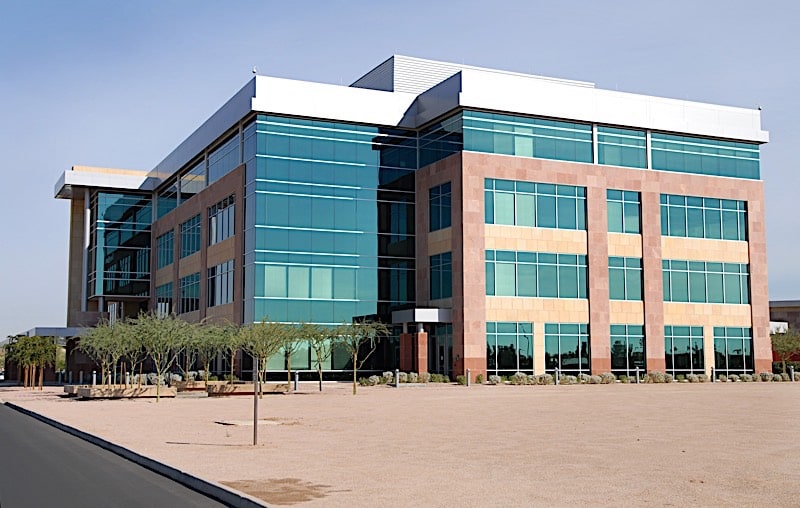 Careers In Commercial Real Estate
Many entrepreneurs are interested in real estate, but don't know where to start. It is important to understand that there is a multitude of ways to get involved in real estate without directly investing in properties. Those hoping to share the benefits of commercial real estate will be happy to know there are several opportunities to consider. Here are just a few careers in commercial real estate:
Commercial Real Estate Broker: Real estate brokers facilitate the sale of properties for both parties. They often earn income through a percentage of completed transactions, or are commission based. This opportunity can be great for anyone hoping to gain a stronger understanding of the real estate industry, while still being directly involved in deal acquisition.

Construction Management: Construction management can provide entrepreneurs looking for the opposite of a desk job (aka: the chance to get hands-on with commercial real estate). Construction managers typically work on-site to oversee all contractors and workers. Construction managers are required to have strong planning, negotiation and communication skills.

Architect: While architects are usually required to have a specialized education, this can be a great opportunity for anyone hoping to mix the practical with the creative. Architects often oversee the design, construction and planning of new buildings.

IT Manager: With the rise of new technologies in real estate, it should come as no surprise that new tech jobs are opening up as a result. Commercial real estate firms are in need of professionals trained in new software and products geared towards property management. This has created a variety of opportunities for tech savvy individuals hoping to break into the real estate industry.

Accountant: This is an essential role in any company, but many commercial real estate firms will have in-house accountant positions. Those with a background in finance hoping to learn more about real estate should consider these accounting opportunities.
Summary
High profitability and a strong historical performance point to why commercial real estate is such a strong investment. It is no wonder this strategy is so widely considered by investors, and luckily there are several opportunities to break into this field. With the right planning, entrepreneurs of all experience levels and backgrounds can find success in commercial investing.
Did these benefits help you answer the question "why choose a career in commercial real estate"? Share your thoughts in the comments below:
---
Ready to start taking advantage of the current opportunities in the real estate market?
Click the banner below to take a 90-minute online training class and get started learning how to invest in today's real estate market!