Key Takeaways
Make sure, when selling a home in winter, that access to the property, both in terms of walkways and street areas, is clear and easy-to-navigate.
Forget your heating bill; you want to keep your property on the warm side to ensure it's comfortable and inviting to homebuyers.
Creating the right mood with your listing, in terms of lighting, music, and sensory experiences, is a great way to add pizzazz to your property.
---
Though summer is seen as the traditional time when most homebuyers look for their next place to call home, it doesn't mean that winter home selling isn't a worthwhile endeavor. In fact, with the hectic nature of the holidays, and colder weather, you might just find selling a home in winter is actually an optimal time to sell a property.
How do you make sure that your property stands out in a winter selling season that often has less buyers? How do you get folks who are in the winter home buying mood to come check out your home? And, most notably, what are the key mistakes to avoid when trying to prepare your property for those motivated folks in the midst of buying a home in winter?
One of the most impactful things you can do to stage your property in the winter is to ensure that all paths (both on- and off your property) are accessible and walk-able. Another great tip is to crank that heat up a few degrees warmer than usual — it helps keep the loud heater from turning on and invites potential homebuyers to stay awhile.
Here are three key mistakes to avoid when engaging in the winter home selling process, and how to avoid them to ensure your property looks its absolute best.
Winter Home Selling Mistakes To Keep Off Your List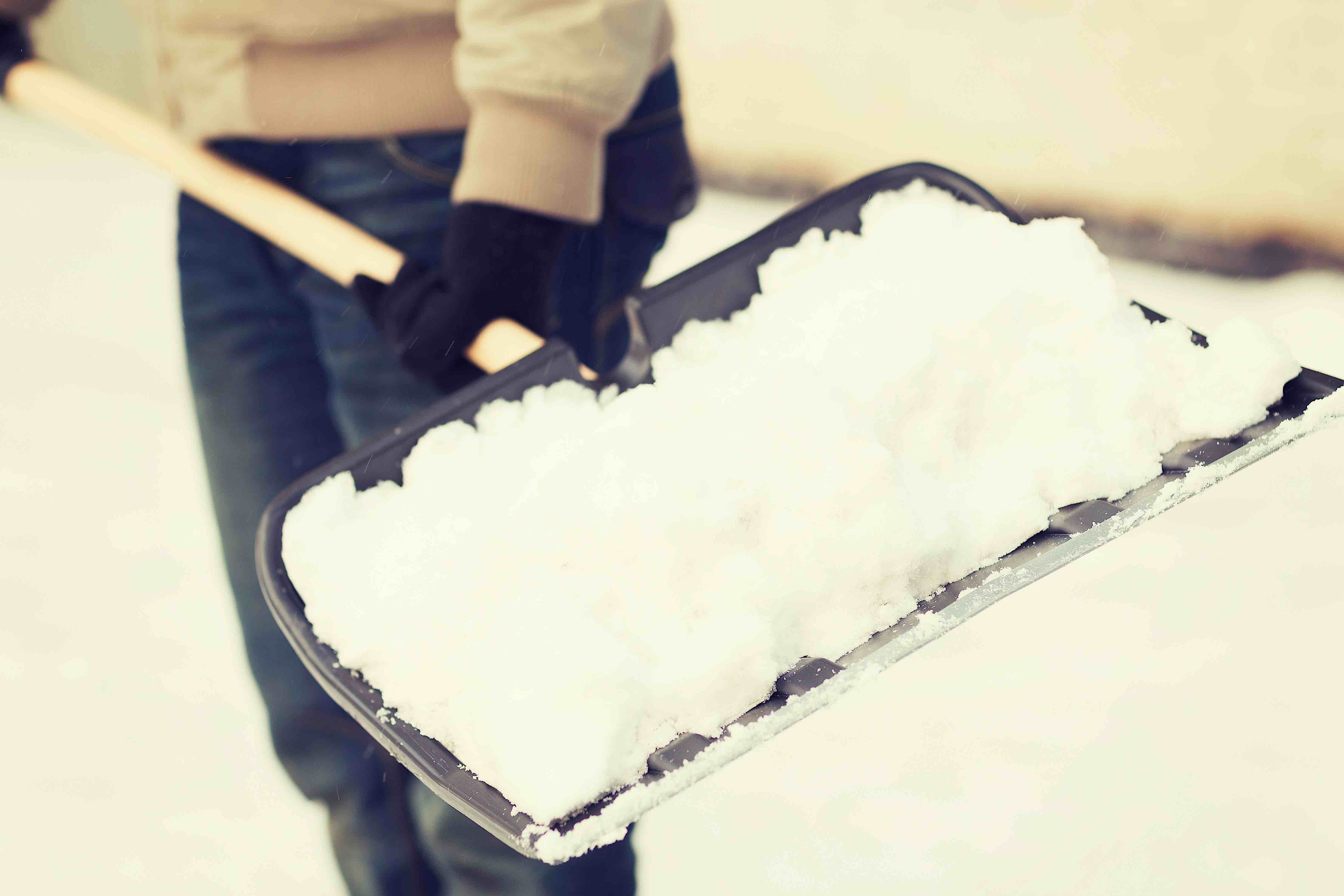 1. Blocking The Path
If you live in an area, like much of the country, that gets a fair amount of snow in the winter months, you'll want to ensure that there is an accessible path to the front door of your property. Curb appeal when selling a home isn't just about making things look nice, it's also about making your property look easy to approach.
This means:
Shoveling a path: Best time to do this? When the snow is actually falling.
Scrape the walkway (footprints in snow can easily turn to ice).
Sprinkling sand: Go to your local hardware store and buy some sand. Then sprinkle liberally over the sidewalk to make sure nobody slips.
Clear a path to the sidewalk: We know the "street" isn't technically your responsibility, but to make it easier for folks checking out your property, you'll want to clear any snow between the sidewalk and the street. (Nothing is more frustrating for a homebuyer then stepping out of a car and bringing your shoes down into a snowy slush.)
Buy a rubber mat for the door: This is not only a good idea for those snowy climes, but also areas that get hit by any rain. (Don't forget you might also want to have some place for homebuyers to put their wet shoes, coats, and umbrellas.)
2. Skimping On The Heat
As you embark on selling a home in winter, you may be tempted to not crank the heater up in your property. Perhaps because you prefer things on the cooler side, or maybe you want to save a few dollars as you stage your property.
But turning up the thermostat, a few degrees warmer than usual, has some key benefits:
Invites homebuyers to linger: When things outside are cold, and your property is warm, it will motivate buyers to stick around, which gives you more of an opportunity to get an offer.
Keeps the volume down: Heaters can be loud, especially when they try to compensate for fluctuations in temperature. Keep that property nice and toasty, and you won't have that obtrusive HVAC sound in the background.
Avoids misconceptions: When a homebuyer is perusing your listing, they are doing far more than looking at how wonderful your master bathroom is; they want to see if there are any looming, expensive costs lurking around the corner. Having your property feel cold might give them the idea that the HVAC system isn't working its absolute best.
3. Creating The Wrong Mood
What's the wrong mood for your property when staging a home in winter? Well, here are a couple of key areas to look at:
Light: Turn on as many lights as you can. Open all blinds and shutters. Do your best to brighten dark rooms — perhaps by adding spotlights behind furniture — by giving some much-needed illumination to your property.
The right music: What's the right music? Well, this will depend on your particular tastes.(No Metallica, please.) But genres like classical or jazz are always a good way to go. Just make sure you have a pre-created playlist going in the background. You don't want a radio station playing which can interrupt with annoying commercials.
Sense of smell: Smell is one our most powerful senses, and one that is linked strongly to memory. So, why not put some freshly-baked cookies on the counter? Or maybe simmer some cinnamon sticks? Just go easy with the "smelly" stuff. You don't want to use over-powering scents – such as deodorizers, essential oils, or candles. Some people have very sensitive noses,a nd this little staging add-on might turn away homebuyers.
Something to munch on: Cookies aren't the only thing you can serve at your open house. Great "wintery" items, such as hot soup (tortilla or squash are particular favorites), can really be delectable to home buyers on a cold, winter day. You could also offer hot chocolate or hot apple cider. (Good option if you expect families to come strolling through your property.) Just make sure to have some disposal containers at the ready; you don't want folks leaving a trial of mess behind them.
Have you had experience with the winter home selling process? Would you let us know what worked for you in the comments below.
🔒 Your information is secure and never shared. By subscribing, you agree to receive blog updates and relevant offers by email. You can unsubscribe at any time.