Key Takeaways
Selling your home in the winter shouldn't be any more difficult in the summer, only different.
There are plenty of reasons to sell your home in the winter, not the least of which include unique opportunities.
The best tips for selling a house in the winter can be found below.
---
The idea of selling your home in winter is divisive to say the least. There is a large portion of homeowners who covet the prospect of selling a home when the weather cools down, as they are convinced the holiday season offers some unique opportunities. On the other hand, there is an equally large portion of homeowners that is less than enthusiastic about selling a home in winter. Which side of the debate should you listen to? If you are considering selling a home in the future, continue reading to learn about how the winter selling season might be a great time to sell.
Do Houses Sell In The Winter?
Despite what you may have heard, there is no universal season that represents the best time to sell a house. Sure, summer may coincide with the greatest amount of activity, but the number of people looking to buy a home will do you no good if you aren't ready to sell one.
In order to benefit from a proper sale, one that helps each party, you need to be prepared. That said, the best time to sell a house is when you are comfortable doing so—not when weather patterns arbitrarily dictate people's purchasing patterns. Consequently, homes sell in every season, not excluding winter.
In fact, there are those that would argue winter is the best season to sell a home. A great deal of buyers are still actively participating in the market at this time of the year, and those who know how to cater to them are more than capable of selling a house in winter.
---
[ Thinking about investing in real estate? Learn how to get started by registering to attend a FREE real estate class offered in your area. ]
---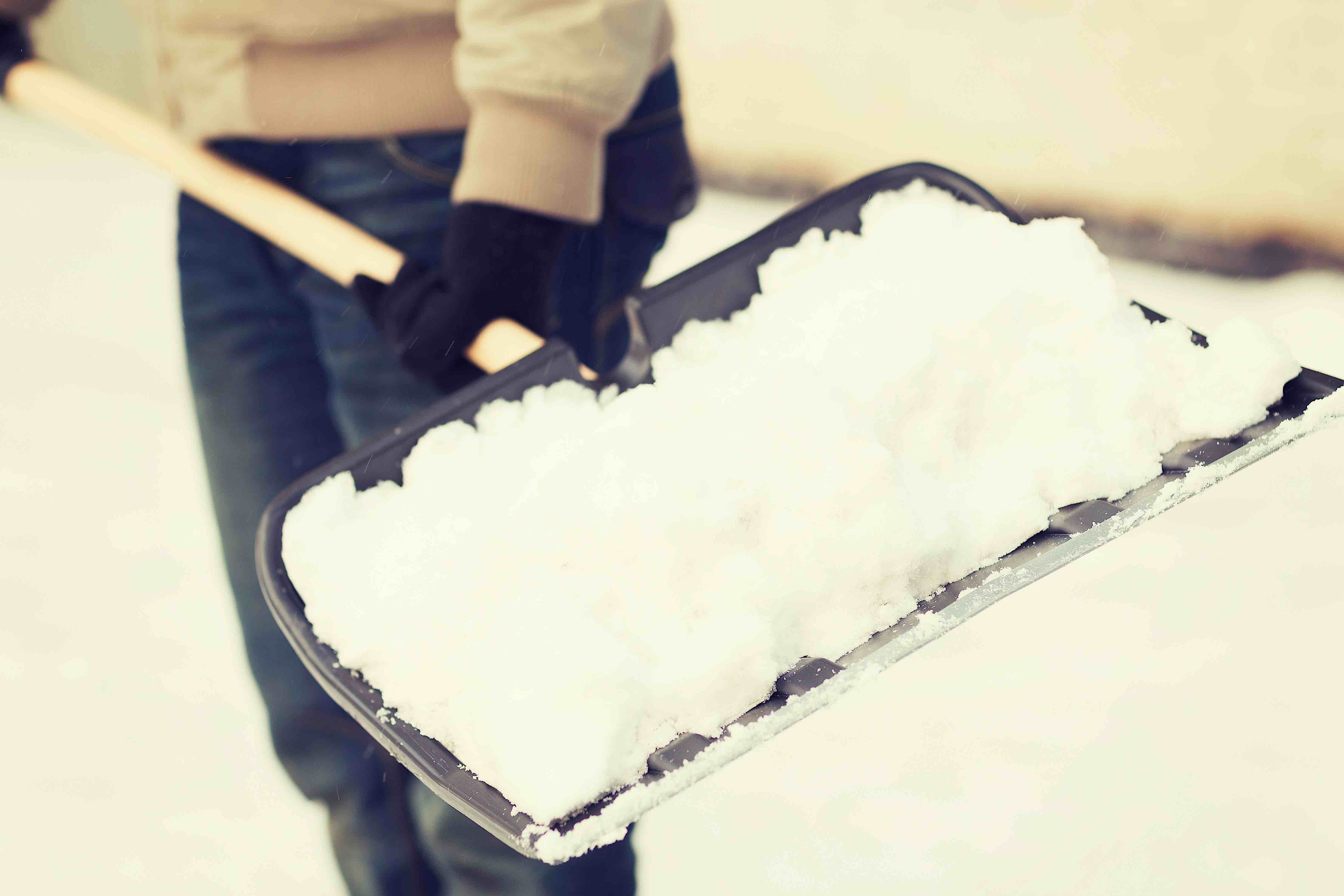 Reasons To Sell This Winter
While its summer counterpart gets all of the attention, the winter selling season is just as viable a time as any other to sell a home. In fact, there are a number of reasons someone should think about selling a home in winter, not the least of which include:
Prices Are Expected To Continue Increasing: We are currently in the midst of an incredibly hot housing market; the Fed knows it, buyers know it, and sellers should, too. As a result, it's safe to assume prices will continue to increase, in addition to interest rates. For all intents and purposes, prices should rise for the foreseeable future, which means buyers will want to get into the market as soon as possible. That means there may be an abundance of buyers this winter trying to beat the impending higher prices.
Less Competition: As I previously stated, selling a house in the winter is a divisive topic. There are going to be a great deal of sellers that take their home off the market over the course of winter, or simply postpone placing it up for sale until spring. As a result, sellers aren't forced to compete with as many homes over the attention of buyers. The supply of homes for sale tends to drop at this time of the year, and sellers benefit immensely.
Holiday Marketing Strategy: Winter is the perfect time to get a little festive with your marketing. Whether it's your direct mail, email, social media, or bandit sign marketing campaign, incorporating some holiday aesthetics can truly boost your results. Be sure you remain unbiased, sticking to generic phrases like "happy holidays." The holidays represent a great time to reach out with marketing materials.
Show Off Energy-Efficiency: More and more buyers are looking to conserve money on their energy bills through sustainable practices. Winter may represent the perfect time to show of a home's efficiency. When selling your home in the winter, don't be afraid to highlight its energy efficiency. Run the heater; doing so will let people know things are in working order and perhaps even serve as a gateway into informing them on the energy savings the home is capable of.
Motivated Buyers The buyers market consists of a lot of people that weren't able to find homes over summer and fall. Perhaps even more importantly, they are growing inpatient with their home search. The process of looking for a new home is exhaustive, and many of the people looking over winter are simply ready to make a move; they are tired of looking and want the path of least resistance. If you can offer them the deal they are looking for, there's no reason you can't use their motivation to your advantage.
Tips For Selling Your Home In The Winter
There are a number of things someone can do to increase their chances of selling a house in the winter, but some of my favorite strategies are outlined below:
Don't Block The Path: If you live in an area that gets a fair amount of snow in the winter months, you'll want to ensure that there is an accessible path to the front door of your property. Curb appeal isn't just about making things look nice, it's also about making your property look easy to approach. In doing so, shovel a safe pathway to your front door, sprinkle salt, and buy a rubber mat for the inside to handle the access water that may be tracked in.
Don't Worry About The Heating Bill: As you embark on selling a home in winter, you may be tempted to save by not utilizing the heater in your property. However, turning up the heat in a home you are trying to sell creates a much more welcoming environment. When things outside are cold, and your property is warm, it will motivate buyers to stick around, which gives you more of an opportunity to get an offer. What's more, running the heater lets prospective buyers know the house is in working order; it eliminates the fear of at least one big-ticket item.
Create A Welcoming Mood: Anyone trying to sell a home this winter needs to set the mood; one that is simultaneously welcoming and charming. Simply put, nobody wants to stay in a home that's not welcoming any longer than they have to. Therefore, turn on as many lights as possible (inside and out), play some soothing music, light a candle that may be reminiscent of the holidays, and perhaps even offer something to eat and drink.
Pros & Cons Of Selling Your Home In The Winter
Summer has become synonymous with the most prolific housing activity of the year, and for good reason. For all intents and purposes, it is the best time to buy and sell a home. However, we mustn't forget that transactions are made throughout the year. In reality, the best time to buy or sell a home is when everything falls into place and you are ready to do so. We are not always awarded the luxury of shopping, and even listing, during the summer months.
Having said that, each season may coincide with its own pros and cons. Winter, in particular, is a great time to list a property for sale, despite what others may say. In fact, I could make a very valid argument that selling your home during the winter is quite comparable to a summer transaction.
According to Christian Camacho, a spokesperson from Redfin, "Shoppers in January and February are motivated. They are looking in winter because they need to move, not because they're just looking for fun." What's more, motivation isn't the only thing helping those looking to list their homes this winter. Let's take a look at some of the reasons you may want to list your house during the winter:

Summary
For one reason or another, the idea of selling your home in winter carries a negative connotation. There is a large contingent of people that are convinced the colder months make it incredibly difficult to sell. However, I maintain that you can sell a home in any season with the right plan and price in place. That said, this winter is shaping up to be a particularly good one to sell your home. A perfect storm is brewing, and those owners ahead of the curve may learn that selling your home in winter can be a lucrative move.
Have you put off selling your home in winter to wait for the frenzy that has become synonymous with the summer market? Better yet, have you had success selling a home over the course of winter? Let us know what you think about selling a home at this time of the year in the comments below: