Key Takeaways
Millennial real estate trends will shape the investing landscape for the foreseeable future.
Millennial homebuying statistics suggest they will remain the most dominant buyers in 2019.
Millennials are going to play a large role in the coming year.
---
Over the past several years, generation Y—most commonly known as the millennials real estate generation—has been a heated topic of discussion. Whether it be about their work habits or the way they are expected to impact the housing market, you rarely hear crickets when it comes to the subject of millennials.
However, we are not here to debate over whether or not millennials are entitled and lazy or efficient and productive. Instead, we are here to review their expected effect on the upcoming housing market and explain how real estate entrepreneurs should take advantage of their presence.
In 2017, millennials made up the largest group of homebuyers (34 percent of the total buying pool) and of all millennial homebuyers, 66 percent were first timers. This means, a large portion of millennials—slightly less than half—are already purchasing their second or third homes. The key takeaway for investors here is that millennials do not view homeownership as something permanent. In fact, the average number of years a millennial buyer kept his or her home before selling is six, compared to the rest of homebuyers at 10 years. So as an investor or real estate agent selling to a millennial, keep in mind that he or she could be a repeat client in just a few years. In the next five years, a whopping 66 percent of millennials are expected to buy homes.
Millennials Home Buying Trends 2019
The economy has made great strides in as little as a few years, which bodes incredibly well for millennial homebuyers. It was only a few years ago, in fact, that millennials claimed the top spot in the homebuyer ranks. More specifically, millennials were officially recognized as the most active buyers in the country. In addition to maintaining the top spot, however, there are two more trends to expect from millennials in the coming year: they will look for "fixer-uppers" and deal with increasing competition.
---
[ Do you have what it takes to run your own real estate business? Register for a FREE real estate class offered in your area, where you can learn from experts how to replicate successful business systems. ]
---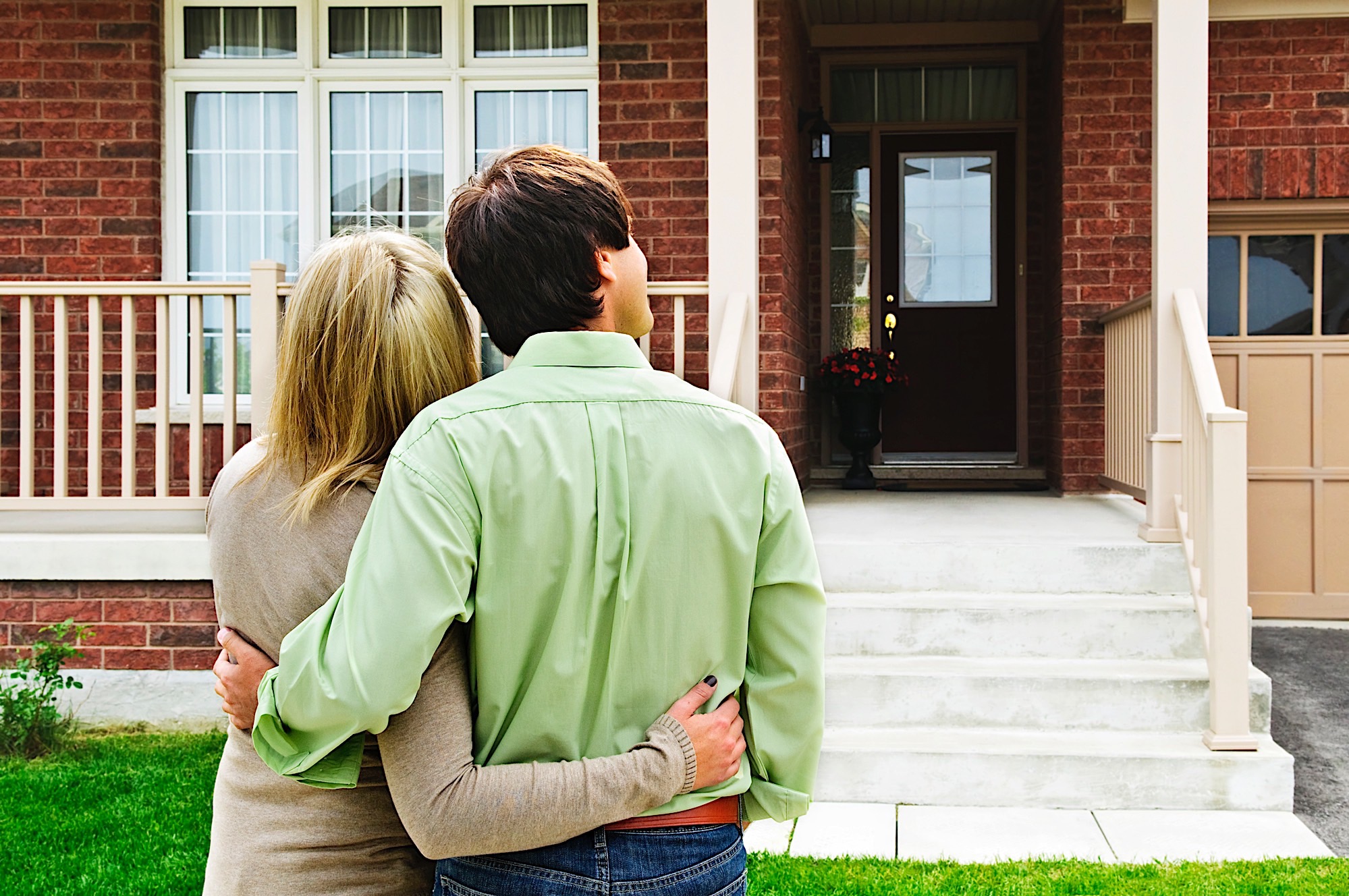 They Want "Fixer-Upper" Homes
While millennials are projected to be the largest population of buyers (yet again), it's important to remember that many of them will be buying entry-level homes. Not only that, but even the average home value is far too expensive for many of today's millennials. According to Zillow, the median home value in the United States currently rests at $225,300, which is a lot to ask a first-time buyer to spend on a home. As a result, more millennials will turn to fixer-uppers. If for nothing else, homes that need work will come complete with smaller price tags.
There Will Be Increased Competition
As the economy continues to strengthen and more millennials find themselves with job security, it's a good bet that more of them will look to actively participate in the housing market. Not only that, but inventory levels are still relatively low, which should contribute to already high levels of competition. In the coming year, it will be commonplace for homes to receive multiple offers, with higher bids being favored by homeowners for obvious reasons.
Millennial Housing Trends 2018
Because such a high percentage of homebuyers are of the millennial generation, the 2018 housing market is slated to feel the change. Keep up with the trends by keeping the following facts about millennials in mind.
They Rely On Technology
Millennials are living in a world that is ruled by technology. Answers to even the most obscure questions can be accessed in seconds with a few quick taps of the fingers. This is affecting the way millennials view the home buying process. Millennials are known for buying a pair of 250 dollar jeans after trying on 60 pairs. They rely on customer reviews more than any generation and they take the research phase of any project very seriously. In fact, 99 percent of millennial buyers searched online while looking for a home in 2017 and 58 percent found the home they ended up purchasing on their mobile device; these statistics are expected to increase next year. With so many apps and online sites available to prospective buyers, investors and real estate entrepreneurs alike need to ramp up their online presences in order to please a millennial buyer.
Don't let this information scare you. Just because millennials are tech savvy doesn't mean they avoid professional help. Compared to "Gen-Xers," baby boomers, and the silent generation, millennials were the number one buying group to purchase their home from a realtor. Millennials want to feel like they are in control of what they do, which is why they research heavily and mind their due diligence before diving into homeownership. However, they most certainly do not deny the fact that while the internet is full of information, no information is more valuable than personal experience — something only a real estate agent or investor can provide. When surveyed, 74 percent of millennials said they wanted help understanding the purchasing process; investors and agents, this is where you come in!
They Strive For Perfection
Even though millennials are less likely to stay in the first home they purchase forever (68 percent say they will use their first home as a stepping stone towards their dream home) they're are certain features they can't resist.
Firstly, nearly half of home buying millennials say they would prefer to buy newly constructed homes versus "fixer-uppers" in order to avoid renovations and plumbing/electricity problems. This means investors who focus on new construction and even rehabs will likely be able to impress a millennial buyer. What's the reasoning behind this. According to a study published by Nationwide Mortgage Insurance, it's because millennials don't have the time or money needed to tend to a fixer upper. The median household income for homeowners 26 and younger is 82,000 dollars while the median student loan debt for that same demographic is 25,000 dollars. This has made it extremely difficult for millennials to afford a down payment (23 percent reported the initial saving to be the most difficult step in the home buying process).
Second, if you're striving to satisfy a millennial homebuyer, be sure your property possesses at least one of the following traits:
Big kitchens: Millennial buyers consider the kitchen the place of congregation (compared to older generations who consider the living room the most important location in the household). In fact, 46 percent of millennials say they want a luxury kitchen.
Open floor plans: In years past, home shoppers opted for houses with a more rooms at a smaller size. Now, millennials want more open floor plans, even if that means a lesser number of rooms. Why? They want rooms that flow into other rooms to make it easier to entertain guests.
Updated kitchen and bath: Updating a kitchen or bathroom after moving into a home is difficult for millennials after making a down payment, which is why this generation wants to find properties that have been previously upgraded.
Home offices:Working from home has become a popular trend in the millennial generation, which means agents and investors should find properties with dedicated home office spaces for their millennial clients.
Energy efficient appliances: 47 percent of millennials say they want solar panels and efficient energy storage as "going green" and sustainability are high on the list of their priorities.
New technology:Good cell reception and an array of internet provider options can make or break your sale to a millennial homebuyers. Of Americans who use smart home products (i.e. smart TVs, remote security systems, etc), 43 percent are millennials.
Ideal location:Millennials want a home that is close to work so they don't have to waste money on gas. While this generation might prefer a more urban location, they are actually buying in more suburban areas. Keep this in mind when showing your properties, investors!
Summary
Whether you like it or not, millennials real estate roles will continue to shape the housing market for years to come. As millennials continue to age and occupy steady jobs, it's only reasonable to assume their activity in the housing market will expand. That said, look for millennials to maintain their current momentum, and even build on it for the foreseeable future.
---
Ready to start taking advantage of the current opportunities in the real estate market?
Click the banner below to take a 90-minute online training class and get started learning how to invest in today's real estate market!