A multi-unit property can be one of the most lucrative real estate investments, but it's also one of the most difficult. Finding reliable tenants is a constant challenge you'll face.
You lose money every day you have a vacancy, so you must fill vacancies as soon as possible—ideally, with tenants who will respect your property and pay rent on time.
There are plenty of apartment rental sites where you can find quality tenants quickly and affordably. Let's break down the best apartment rental sites for your real estate business.
1. Zillow Rental Manager
Zillow Rental Manager is the best overall apartment rental site. It's the largest rental website, with the most extensive inventory and highest site traffic. It also offers a variety of integrated landlord services.
Pros:
Huge Database: Zillow boasts a database of over 135 million homes and apartments for rent and for sale, and also properties that are not currently on the market. Because there are so many listings, Zillow gets a lot of web traffic from prospective renters.

Tenant Screening: Zillow incorporates tenant screening so the screening process is more streamlined.

Intuitive Listings: Zillow has a simple, three-step process for listing and renting. It's also easy to create attractive listings that incorporate images, videos, and amenities.

Mobile-Optimized: There's a mobile app that enables you to create or manage listings, communicate with applicants, run screenings, and collect rent.
Cons:
Limited Categorization: You're not able to categorize a property to a specific neighborhood. That can be a minor hindrance if your property is located in a desirable neighborhood and you'd like to promote it as such.

Higher Cost: Your first listing is free, and then you'll pay $9.99 per week for each additional listing. It's more expensive than other apartment rental websites—but you're also getting more web traffic with the price.

Landlord Services Are Complex: Zillow offers a variety of tools to manage security deposits, pet fees, credits, etc. Some of these tools are difficult to use. The Lease Builder feature is only available in a handful of markets.
---
[ Do you have what it takes to run your own real estate business?
Register for a FREE webinar
, where you can learn from experts how to replicate successful business systems. ]
---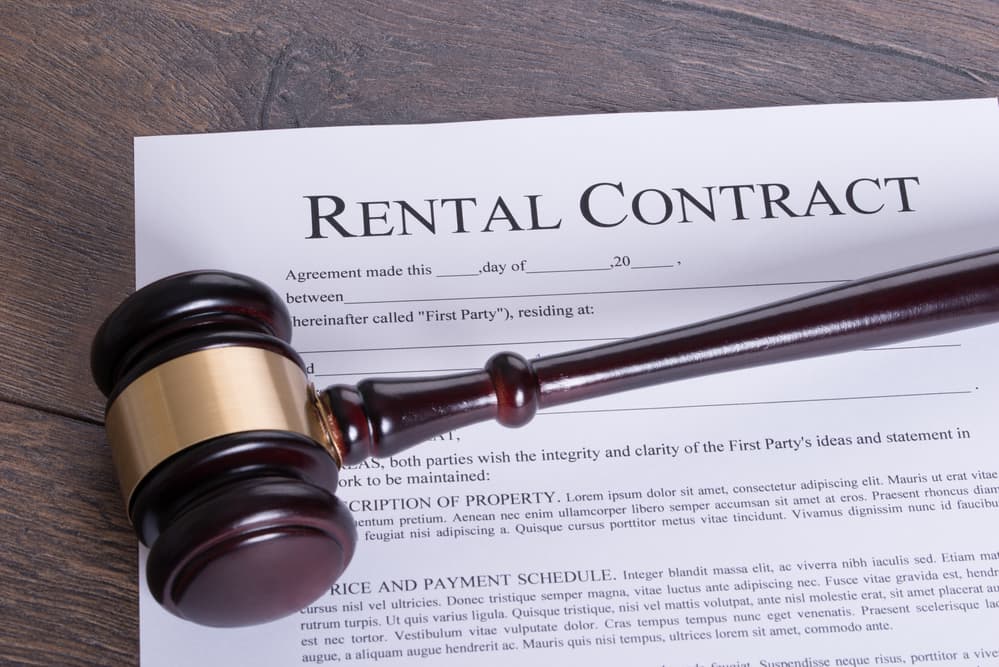 2. Apartments.com
Apartments.com is the best apartment website for finding highly qualified applicants. The website charges applicants to apply for a listed property. This is hugely beneficial to landlords because it weeds out applicants who are not very interested in your property. It also encourages applicants to thoroughly review the listing and make sure the price, size, and location are a good fit.
Note: Despite the name, Apartments.com also lists condos, houses, and townhouses.
Pros:
Application Fees: The mobile app charges applicants $24.99 for up to 10 applications in a 30-day period. These application fees will help you attract tenants who are serious about renting your property. You don't want to go through the work of screening tenants and doing property viewings only for the applicant to back out last minute. The application fees reduce the likelihood of that happening.

Map Overlays: Several map overlays are available so renters can run a more targeted search for ideal properties.
Cons:
Buggy App: There are complaints that the mobile app is sometimes buggy.
3. Avail
Avail is the best apartment website for screening tenants. In addition to criminal background checks and credit history, Avail provides eviction histories and advanced checks (like whether a prospective tenant is on a terror watch list or sex offender list). Avail also has plenty of good management tools for landlords.
Pros:
Lots of Screening Reports: Avail offers more screening reports than other listing websites. You don't have to pay these fees—the tenants do.

Management Features: Avail is first and foremost a rental management platform for landlords. You can easily track property repairs, rental credits, and tenant expenses. You can also use the platform to communicate with tenants and to syndicate listings on other sites.
Cons:
Limited Inventory: Although you can syndicate listings on other apartment websites, Avail has a limited inventory of listings on its platform. There is also a limited variety of search filters, and there's no mobile app. Overall, Avail is not an attractive platform for prospective tenants.

Tenant Fees: When you're using Avail's free plan, your tenants must pay fees on each payment. This may discourage tenants from signing a lease with you.
4. Cozy
Cozy is the best apartment website for rental management. The platform has a simple design that makes it easy to create and market listings and manage your properties. Cozy was purchased by Apartments.com in June 2021. By the end of 2021, it will be a landlord-oriented platform that's hosted within Apartments.com.
Pros:
Comprehensive Tool Suite: Cozy uses a highly visual dashboard that includes a large suite of tools. You can create listings and syndicate them, customize leases, collect rent, and manage all the different aspects of your rental property. It's far easier to use than other rental management platforms.

Good Tenant Screening: Cozy provides you with various background checks, including credit scores, employment histories, prior evictions, and sex offender investigations.
Cons:
Needs Some Digital Enhancements: Cozy has no mobile app, although that may change now that Apartments.com has acquired it. Also, tenants are not able to electronically sign leases.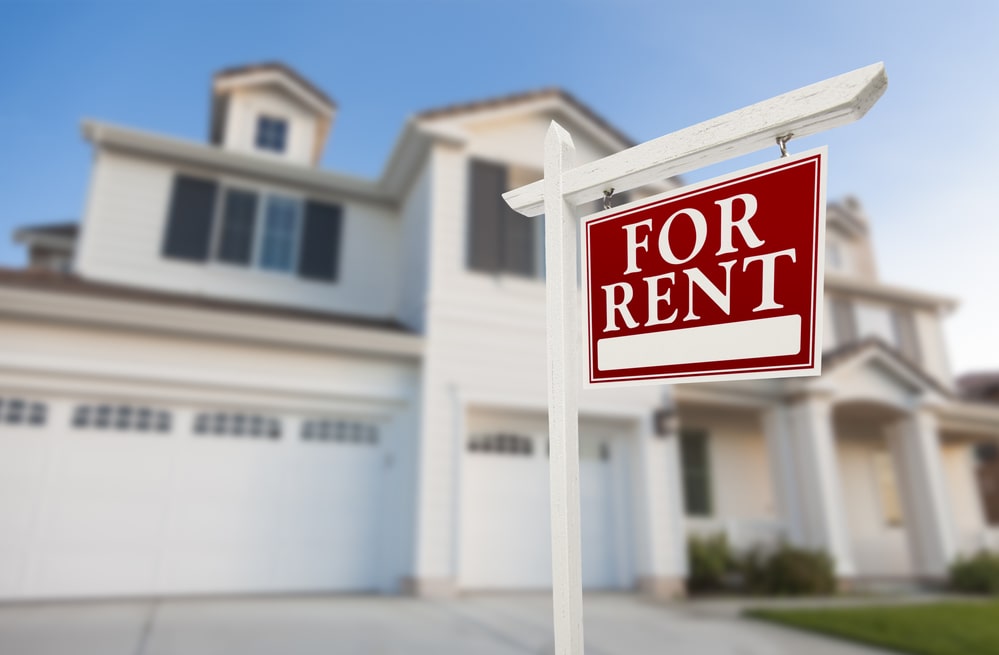 5. Zumper
Zumper is a great apartment website if you want to fill a vacancy very quickly. Zumper has a feature called "Instarent," where prospective tenants can browse listings. For a small fee, they can place a reservation to take it off the market. Then they can do an online tour and sign the lease digitally. You could potentially fill a vacancy within 24 hours.
Pros:
Instarent Feature: If you desperately need to fill a vacancy, Instarent is arguably the fastest way to find a tenant.

Virtual Tours: You can create virtual tours of your property, a practical time-saving feature for both you and prospective tenants.
Cons:
Limited Range: Zumper is only available in 10 cities. It may get rolled out in more cities in the future, but in the meantime, you must live in one of the following cities to use the platform: New York, Chicago, Montreal, Toronto, Los Angeles, Vancouver, San Francisco, Philadelphia, Denver, and San Diego.

Low Web Traffic: Zumper's web traffic is only half that of major sites like Zillow or Apartments.com. But that could change if Zumper improves in popularity.
6. Rentometer
Rentometer is the best apartment website for comparing rents and setting rent prices. Rentometer offers detailed rental comparisons based on property type, size, location, cost, and more. You can use this platform to determine where you should set your rent prices to maximize your income and compete successfully against other properties. This is a great platform to use alongside larger apartment websites, like Zillow.
Pros:
Fantastic Rent Comparisons: In just seconds, you can get detailed rent comparisons that include key metrics, like average and median rent, building type, and age of listing. It's an excellent way to size up your property and plan your rental strategy, even before purchasing a rental property.

Low Cost: The Pro version costs $19 per month or $99 annually. If you're running a real estate business, that's a relatively small cost for the value you'll get.
Cons:
No Mobile App: Rentometer does not currently have a mobile app.
7. Homes.com
Like Rentometer, Homes.com is a great tool to use alongside a more prominent apartment website. It's a great platform for lead generation. When you list a property, the platform will automatically send you leads that show people interested in your rental. The platform also has digital marketing tools that you can use to create follow-ups.
Pros:
Great for a Real Estate Business: If you own a rental property business, the lead generation and marketing tools can be very helpful in acquiring tenants.
Cons:
No Syndications: You cannot syndicate listings on larger apartment websites.
Summary
The best apartment rental sites are Zillow, Apartments.com, Avail, Cozy, Zumper, Rentometer, and Homes.com. Zillow is the best overall apartment website because it has the largest number of listings and a comprehensive tool suite. Smaller apartment websites like Rentometer and Homes.com are good—if not entirely comprehensive—tools for real estate business owners.
---
Ready to start taking advantage of the current opportunities in the real estate market?
Click the banner below to take a 90-minute online training class and get started learning how to invest in today's real estate market!