Key Takeaways
Key Takeaways:
---
If you're considering buying a rental property, familiarizing yourself with the best rental markets in the country could go a long way in preparing you to invest in your first buy-and-hold asset. Aside from being some of the best cities to invest in real estate, today's best places to buy rental property can teach us a lot about how to invest in specific locations. The location you choose to invest in will ultimately determine the viability and success of any assets you acquire. After all, those who know how to read and interpret market indicators will know where the best rental markets reside. Keep reading to learn where the best places to invest in real estate long term are, and why investors should be excited.
Best Rental Markets In 2022
The best places to invest in real estate are the direct result of new indicators created by the pandemic. At the very least, the impact of COVID-19 on the real estate market has altered the housing sector landscape. Most notably, work-from-home trends have enabled more people to trade their existing living situations for something more desirable, many of which are listed below. As prices increase in today's most popular cities, in fact, more people sought out more affordable options in areas less prone to COVID-19 breakouts. The ability to seek out new living arrangements helped shape the best places to invest in real estate in 2021, and the same trends appear to be continuing into 2022. As a result, it's starting to look like these are the best places to invest in real estate in 2022:
Boise, Idaho
Tampa Bay, Florida
Seattle, Washington
Salt Lake City, Utah
Providence, Rhode Island
Dallas, Texas
---
[ Learn how to analyze deals like a pro! Attend our FREE online real estate class to learn how to identify which investment deals have the best ROI. ]
---
Boise, Idaho
The Boise real estate market played host to one of the best rental real estate markets in 2021, and there's nothing to suggest the trend won't continue. For starters, Boise continues to attract more people looking to leave the expensive confines of small metropolitan apartments in primary cities. As more and more people are permitted to "work from home," Boise will see an influx in its population. If for nothing else, Boise offers more affordable living arrangements and more outdoor activities at a time when the pandemic continues to drive more people outside. The added attention has increased home values and rental rates significantly, but the demand isn't expected to end soon. Boise will continue to attract more people because of its affordability and "outdoor lifestyle," and landlords will benefit immensely. Sales and prices are expected to increase while inventory remains tight. As a result, more people will be forced to rent in Boise—even if they can afford to buy. The added demand will allow rental property investors to increase their prices accordingly, firmly cementing Boise as one of the best cities to invest in real estate.
Tampa Bay, Florida
Not unlike Boise, Tampa Bay was one of the best rental markets last year, so it shouldn't surprise anyone that it made the list again. The momentum Tampa Bay was able to build last year appears ready and willing to carry over into 2022. However, the real reason Tampa Bay looks to remain one of the best rental real estate markets in 2022 is because of available inventory. Some of the latest numbers released by Florida Realtors suggest active listings are down 19.9%, leaving Tampa with a mere 1.6 months of inventory. The distinct lack of listings means that even buyers with enough money can't find a home to buy. Therefore, those who aren't able to buy will be forced to rent. With so few homes for sale, landlords in Tampa will most likely see a surge in interest and be able to increase their rental rates more than in years past.
Seattle, Washington
The Seattle housing market has been one of the best rental markets over the last two years. Increasing job opportunities in the technology sector have resulted in massive population increases and subsequent housing activity. Growing demand has quickly turned into competition, as more and more people are looking to take advantage of historically low borrowing costs. However, much like everywhere else, Seattle doesn't have enough homes on the market. Heading into 2022, the Seattle real estate market will have somewhere in the neighborhood of 2.8 weeks of supply. A healthy, balanced market will usually boast about six months of inventory, which leaves real estate in Seattle well below where it wants to be. Demand, in association with a distinct lack of inventory, has driven prices up about 11.2% over the last 12 months, and appreciation will continue into 2022. Growing home values will price a lot of buyers out of the market, but many more will be forced to rent because there aren' enough homes to buy. As a result, local indicators are leaning heavily in favor of landlords. Not only will vacancies become less of a threat because of increased demand, but landlords will easily be able to increase rental prices and monthly cash flow from properties placed in operation.
Salt Lake City, Utah
Few markets across the country had the type of year the Salt Lake City housing market had in 2021. Increasing demand, lower borrowing costs, and just under two months of inventory have led to some of the country's fastest appreciation rates. In as little as one year's time, the median home value in Salt Lake City has increased as much as 24.1%. In that time, rental rates have also increased approximately 20.7%. Increases in rental rates and home prices result from new indicators created by the pandemic, but the slight disparity suggests rates have room to increase. Home values have increased because of supply and demand constraints, but the longer Salt Lake City goes without adding more inventory, the more we can expect rental rates to increase. With so few home available to buy and demand increasing each month, more and more people will be relegated to the renter pool. It is reasonable to assume rental rate increases will make up ground on their home value counterparts over the course of 2022, and local landlords will surely find Salt Lake City to be one of the best rental markets in the country.
Providence, Rhode Island
At $1,341, the median rent in Providence is now 20.9% higher than it was just one year ago. However, it is worth noting that rental rate increases have outpaced home values. In the last year, the median home value in Providence has increased a slightly more modest 18.5%. The difference is most likely due to the city's 19.83 price-to-rent ratio. At 19.83, it's more affordable to rent a home in the Providence real estate market than to buy one. Local affordability has driven more people to the rental market at a time when there's not enough units to rent. In other words, supply hasn't been able to keep up with demand, and landlords have been able to increase their rental rates faster than home owners have been able to increase their listing prices. The unique circumstance may create the perfect storm for local investors. With home values increasing at a slower rate than rents, 2022 may be the perfect time to buy a home in one of the country's best rental markets.
Dallas, Texas
The Dallas market has two key features that make it a great opportunity for buy-and-hold investors: housing availability and high rental rates. According to Apartment List, the average monthly rent for a one-bedroom apartment is roughly $1,678. Generally speaking, renting in the city is more affordable than buying — making rental demand high across the city for all income levels. In the last year alone, rental demand has increased by 14 percent. The market is expected to keep growing in the coming years as new jobs open in a variety of sectors. Investors interested in this Texas market will want to act soon, as some estimates predict the population will double over the next 15 years.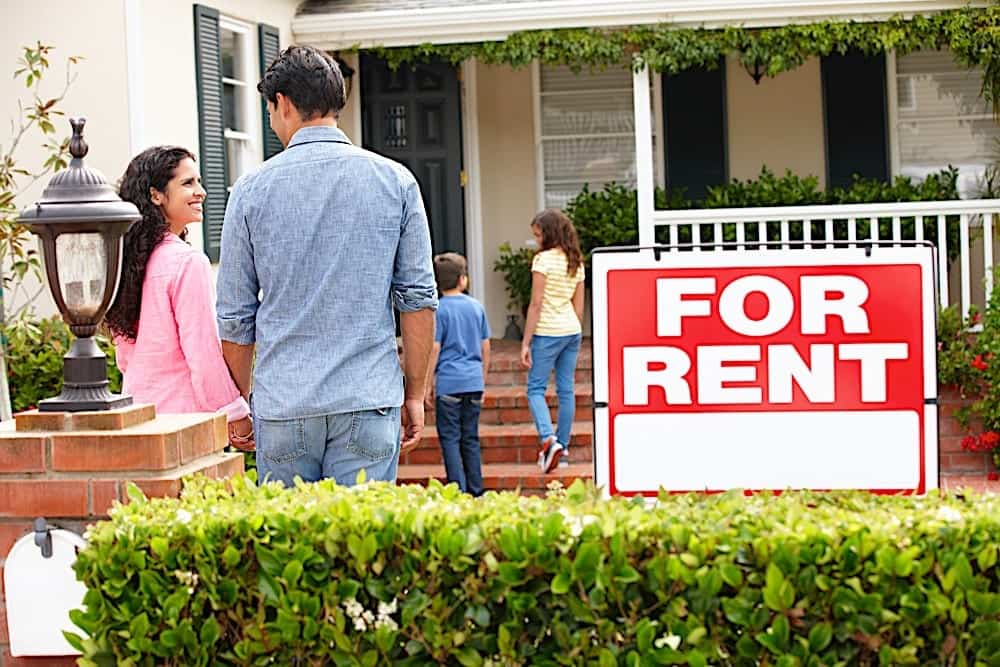 Best Rental Markets In 2021
The best rental markets in 2021 were largely the product of new indicators created by the pandemic. In particular, work-from-home trends enabled more people to trade expensive primary cities for more affordable secondary cities. While rental trends were strong in just about every city because of a lack of available inventory, "smaller" cities saw the most attention. In fact, cities adjacent to some of the most expensive cities to live in saw exponential increases in rental demand and prices. Lets take a look at the cities that had a thriving rental market throughout 2021:
Boise, Idaho
Orlando, Florida
Huntsville, Alabama
Dallas, Texas
Austin, Texas
Raleigh-Durham, North Carolina
Jacksonville, Florida
Tampa Bay, Florida
Houston, Texas
Cleveland, Ohio
Cincinnati, Ohio
Atlanta, Georgia
Boise, Idaho
Boise was one of the best places to invest in real estate in 2021. According to Martin Orefice, the Founder of Rent To Own Labs, real estate in Boise is only growing more attractive by the day. "Boise, Idaho is at a ripe point for investing in real estate," says Orefice. In particular, Boise is "one of the best places in the country for long-term investment."
Supply and demand enabled home prices to rise each month in 2021. According to Realtor.com's metro-level housing forecast, Boise was one of the hottest housing markets in the U.S. This was due to a 0.3% growth in home sales and an 8.1% growth in home prices in the previous year.
Even amid the Coronavirus pandemic, Boise's home prices continued to climb consistently. With a small inventory and historically low 30-year fixed mortgage rates, demand for property in Boise was high. Sellers started to expect high profits in a relatively short period of time. Additionally, Boise had several benefits that made it the best rental market in 2021:
Incredible population growth
Consistent job growth
Low cost of business
Only 3.5% unemployment rate
3.2% 1-year appreciation forecast
Orlando, Florida
Orlando made the list of "best cities to invest in real estate" in 2021. Demand for single-family homes rose quickly in Orlando, Florida. Still, investors could find a fully renovated property in a desirable area for $193,000. In fact, affordability helped land the Orlando real estate market on this list in 2021.
While affordable housing prices could be found statewide, many of those seeking a home preferred to rent rather than buy. As a result, rental rates rose about 6% in the past year, making Orlando one of the best rental markets to invest in last year.
Taxes and property insurance are also incredibly low in Orlando; and, there is no state income tax. As a result, more and more people started to call Orlando home in 2021. The population of Orlando rose over the course of the year, as job hunters and students all too advantage of the state's attractive tax benefits and quality of life.
Huntsville, Alabama
Huntsville is the fourth largest city in Alabama and is known for its technology, defense, and space industries. The job growth in these industries continues to be immense in Huntsville, as the military and the NASA Marshell Space Flight Center were two of the top employers in the area. This, accompanied by several technology start-up companies, created more enticing opportunities in Huntsville in 2021.
Among the benefits of living in Huntsville were low tax rates and a competitive rental market. Some neighborhoods had a 0.97% purchase-to-rent ratio, effectively increasing ROI for investors. On average, a single-family home cost around $158,000, which was almost 30% lower than the national average at the time.
Huntsville's population has increased by 10% over the last decade. In that time, the U.S. population grew by about 6%. All things considered, Huntsville saw a larger influx of positive net migration than many of its metropolitan counterparts in 2021. With so many affordable real estate opportunities at the time, Huntsville became one of the best rental markets in 2021.
Dallas, Texas
Not surprisingly, Dallas was recognized as one of the best cities to invest in real estat as recently as 2021. Affordability in an area with an expanding economy cannot be overlooked. On average, a single-family home in Dallas cost about 3.5% less than the national average in 2021. If you were an investor looking for a good area to produce passive income, Dallas served you well in 2021.
Many companies relocated from California to Dallas for its lower cost of business, lower taxes, fewer business regulations, and a significantly lower cost of living. As a result, Dallas saw incredible job growth, with a 2.7% increase this past year. The population grew about 17%. This, compiled with attractive affordability, made Dallas one of the best rental markets to invest in.
Austin, Texas
The capital of Texas saw some big changes over the last year, most notably being Apple's decision to build a $1 billion campus in the area. This announcement, along with several other developments in the city, set Austin up to be one of the biggest real estate markets of 2021. According to a study from the Urban Land Institute, Austin has the highest projected population growth over the next five years among the top 80 markets in the U.S.
For real estate investors, both single-family and multifamily properties in Austin made for great investments. The same study even found home building prospects to be promising within the city. At the time, the median home price was hovering around $296,000.
However, one important factor to note is that Austin also ranked high in investor demand. The rising popularity of this market benefited those who took action sooner rather than later.
Raleigh-Durham, North Carolina
Raleigh-Durham, otherwise known as the "Research Triangle," was another one of 2021's most promising real estate markets. As I mentioned above, the city's success was due to the technology industry. Raleigh-Durham has various tech companies and start-ups, but it is also known as the region's education and research hub. Each of these factors positively impacted employment in the area, thus boosting demand for real estate.
A large portion of land in Raleigh-Durham was zoned for residential use, which has helped the area remain more affordable when compared to other rapidly growing housing markets. The Urban Land Institute also found the area to be promising for home building prospects. At the time, the median home price was currently around $238,000.
In addition to being one of the best rental markets of 2021, Raleigh-Durham was also a great market for commercial and multifamily investments. Investors considering office or retail spaces found it beneficial to look into the Triangle as an option.
Jacksonville, Florida
Jacksonville was one of three Florida cities included in last year's best rental property markets. The growing job market, lack of income tax, and sunny weather attracted more people to the state than those who left. In fact, Jacksonville has seen a 14.0% increase in its population over the last ten years. Popular industries in Jacksonville—like finance, technology, healthcare, and the military—kept net migration positive in 2021.
Investors of all experience levels found Jacksonville to offer plenty of opportunities in 2021. The average property value was about $189,000, which was 15.0% below the national average. Additionally, the average monthly rent was right at around $1,400.
Tampa Bay, Florida
As the second-largest metro area in Florida, Tampa Bay presented an interesting rental market for real estate investors. The average home value was about $225,250, but only $150,000 in some of the fastest-growing neighborhoods. Investors who found the right deal could secure a purchase price almost 32 percent below the national average. The key was to strike fast, as Tampa Bay saw its population grow rapidly. The reason for Tampa Bay's fast-rising population was local job growth. Four Fortune 500 companies are headquartered in the area, and the economy was worth over $130 billion in 2021.
Houston, Texas
Houston was one of the best rental property markets of 2021 for a few main reasons. First, new job opportunities led to population increases. Just over 6.9 million people lived in the metro area in 2021, with a 2.59% job growth rate. Houston was home to the second-highest number of Fortune 500 companies, coming in right after New York City. Houston also remains home to NASA's Mission Control.
Despite the job and population growth, Houston was a highly affordable market to purchase real estate. The average home value was $175,000, which was 21.0% below the national average. The monthly rent in the city was around $1,517. At the time, property values were expected to rise in the coming years, making Houston a promising market for buy and hold real estate strategies.
Cleveland, Ohio
Cleveland has experienced a "brain gain" in recent years, as the number of college graduates has risen by more than 100 percent in the area. The city had one of the fastest-growing healthcare economies in 2021, and over 10 Fortune 500 companies remain headquartered in the city. It is interesting to note that Cleveland has become increasingly popular among Millennials (born between 1981 and 1996). The average monthly rent was right at around $1,100, while the average median home price was $138,000. These figures made Cleveland one of the most affordable places to buy a rental property on this year's list.
Cincinnati, Ohio
Cincinnati was another promising rental property market in the state of Ohio. The metro area experienced fast population growth, along with the neighboring town of Dayton. Population increased due to more job opportunities, and should continue to do so for the foreseeable future. Cincinnati saw growth in the education, finance, retail, and healthcare sectors of the economy. It is also home to ten Fortune 500 companies and 17 Fortune 1000 companies. The job growth rate was right around two percent.
Atlanta, Georgia
Atlanta, Georgia remained a solid place to invest in 2021. Population growth was always a great indicator of economic growth, and the city's population grew 14.0% in a relatively short period of time. In turn, the population boom drove demand for housing, which was a strong indicator for the real estate market. Georgia was one of the ten most productive states in the U.S., thus contributing to the national economy significantly. Atlanta is the economic center of Georgia, making it an appealing target for real estate investors.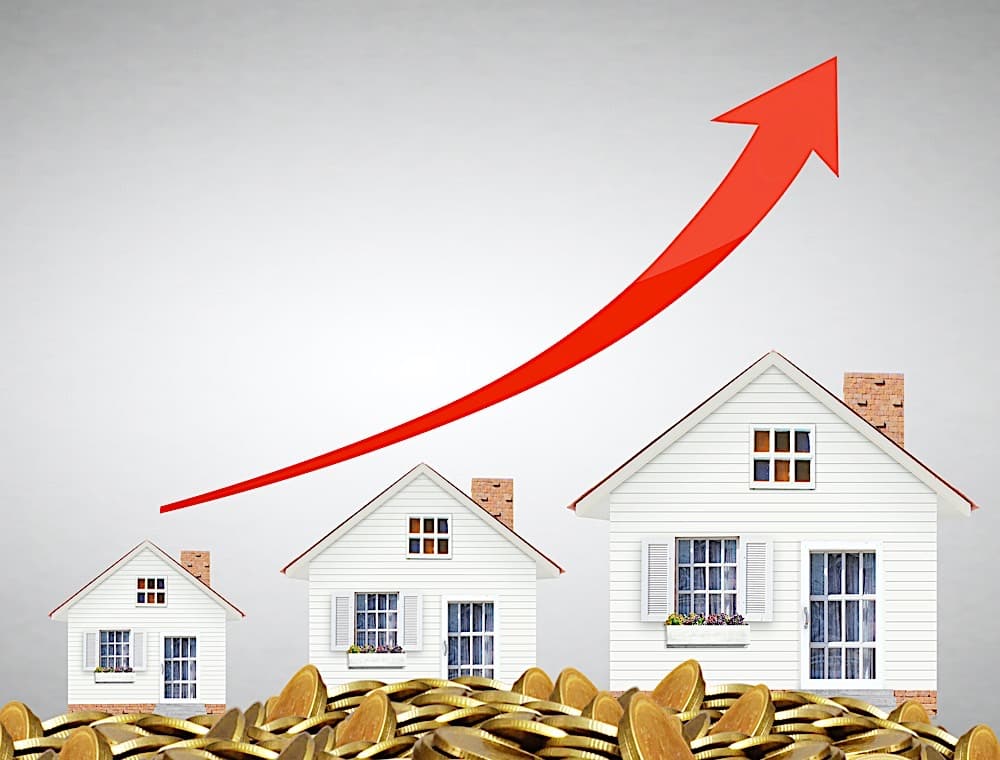 Top Factors That Affect A Rental Property Investment
There are countless factors that play into a location's rental viability. The sheer number of variables that have even the slightest impact on an area's rental property performance is staggering. That said, not all indicators are created equal; there are some factors that affect a rental property investment inherently more than others, not the least of which include:
Location
Economy
Vacancies & Listings
Future Development
Location
First and foremost, the golden rule of real estate investing is still alive and well: location, location, location. Investing in a rental property with at least some success is always contingent on the area in which it is located. The location of the respective property will determine everything else I'll discuss henceforth.
Before considering a subject property, you need to pick a location that facilitates a healthy rental market. Specifically, pay special considerations to the economy's health, demand, job opportunities, new home construction, unemployment rates, household income, affordability, and anything else that could potentially influence a renter's decision to live in the area. Even the best rental property in a poor location doesn't stand a chance when all is said and done. You need to invest in an area that people want to call home and where demand will persist for the foreseeable future.
Economy
The local economy will play an integral role in determining the viability of a respective rental property. Here's a list of some of the most important economic factors you'll need to consider when looking at the location in which a rental property is situated:
The number of sales of existing homes
The prices of existing homes
The volume of new construction
The local economy
Population trends
Unemployment rates
Job growth
Median household incomes
Affordability
While this list is not exhaustive, each of these indicators will play an essential part in determining whether or not an area is worth investing in. Positive trends in each would likely suggest the location is ready to be invested in, but economic indicators are not mutually exclusive. Darren Nix, Founder of Steadily Landlord Insurance, adds that "investors should watch for new home costs. When the costs start to decrease, there will be less demand for existing homes and rentals". While it's better to have everything working in an area's favor, a rental market can thrive with just a few of these factors on its side.
Vacancies & Listings
Mind due diligence and pay close attention to the ratio of vacancies relative to the number of listings in a particular area. An unusually high number of listings, for example, could represent one of two scenarios: either the neighborhood is currently in the middle of a seasonal cycle, or it is trending downwards. It is in your best interest to discern what the listing ratio in a particular area means for an impending investment.
Take note of the area's vacancy rate, too. At the very least, vacancy rates will give you an idea of what sort of demand to expect. Low vacancy rates could be a good sign, as demand appears intact and active. High vacancy rates, however, could suggest poor conditions. Additionally, lower demand could force landlords to lower rates to attract tenants, not unlike yourself.
Future Development
Areas with future development projects in the pipeline are typically representative of a healthy market. Most likely, projects have broken ground because the area has shown promise, which bodes well for rental property investors. Conversely, a distinct lack of development suggests there is reason to avoid the area. Therefore, you'll want to contact the local municipal planning department to gather information on all the new projects currently underway or will be sometime soon.
Summary
Finding the right real estate market is essential whether you are purchasing your first or your fourth buy and hold property. Luckily, several indicators can help you choose an optimal location. These factors range from local economic markers to average vacancy rates and population trends. A great place to start is always looking at the year's best rental markets. Although, these cities are just the beginning. Pay attention to the factors defining these emerging real estate markets and allow them to guide your search for the best location for your investment.
---
Do you want to be able to retire financially comfortable?
Our new online real estate class can help you learn how to invest in rental properties that can help increase your monthly cash flow. Expert investor Than Merrill shares the core real estate investment principles that work best in today's real estate market.
Register for our FREE 1-Day Real Estate Webinar and get started educating yourself on how to invest in today's rental real estate market!
Sources
https://www.redfin.com/news/data-center/
https://www.apartmentlist.com/research/category/data-rent-estimates
*The information contained herein was pulled from third party sites. Although this information was found from sources believed to be reliable, FortuneBuilders Inc. makes no representations, warranties, or guarantees, either expressed or implied, as to whether the information presented is accurate, reliable, or current. Any reliance on this information is at your own risk. All information presented should be independently verified. FortuneBuilders Inc. assumes no liability for any damages whatsoever, including any direct, indirect, punitive, exemplary, incidental, special, or consequential damages arising out of or in any way connected with your use of the information presented.