Key Takeaways
---
If you're considering buying a rental property, familiarizing yourself with the best rental markets in the country could go a long way in preparing you to invest in your first buy-and-hold asset. Aside from being great places to invest themselves, today's best rental markets can teach us a lot about how to invest in specific locations.
The location you choose to invest in will ultimately determine the viability and success of any assets you acquire. After all, those who know how to read and interpret market indicators will know where the best rental markets reside. Keep reading to learn why people are so excited about the year's best rental markets.
Top Factors That Affect A Rental Property Investment
There are countless factors that play into a location's rental viability. The sheer number of variables that have even the slightest impact on an area's rental property performance is staggering. That said, not all indicators are created equal; there are some factors that affect a rental property investment inherently more than others, not the least of which include:
Location

Economy

Vacancies & Listings

Future Development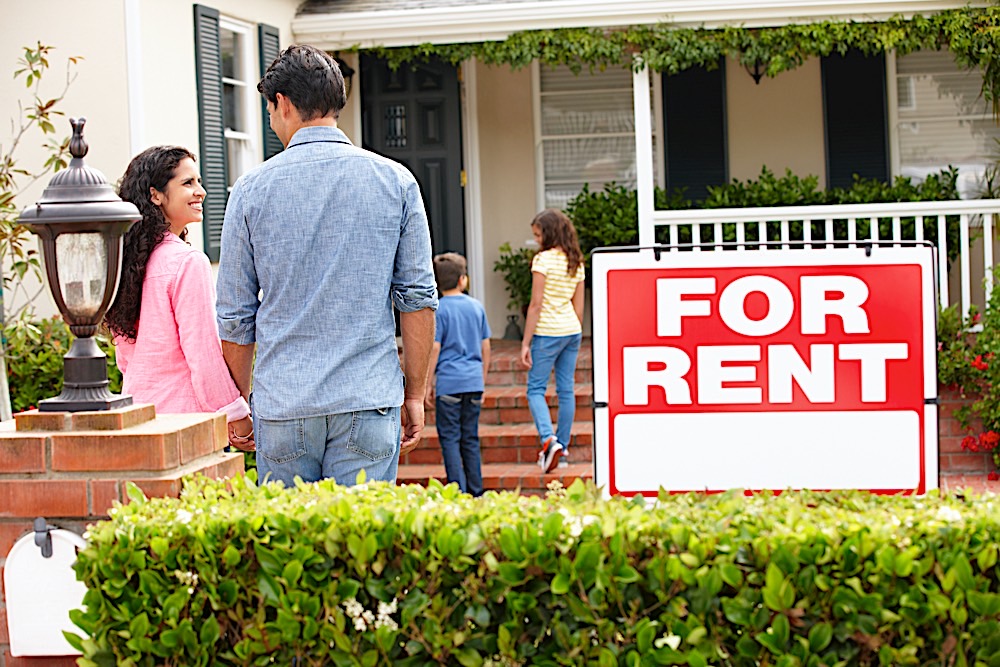 Location
First and foremost, the golden rule of real estate investing is still alive and well: location, location, location. Investing in a rental property with at least some degree of success is always contingent on the area in which it is located. It is the location of the respective property that'll determine everything else I'll discuss henceforth.
Before you consider looking at a subject property, you need to pick a location that facilitates a healthy rental market. Specifically, pay special considerations to the health of the economy, demand, job opportunities, new home construction, unemployment rates, household income, affordability, and anything else that could potentially influence a renter's decision to live in the area. Even the best rental property in a poor location doesn't stand a chance when all is said and done. You need to invest in an area that people want to call home and where demand will persist for the foreseeable future.
Economy
The local economy will play an integral role in determining the viability of a respective rental property. Here's a list of some of the most important economic factors you'll need to consider when looking at the location in which a rental property is situated:
The number of sales of existing homes

The prices of existing homes

The volume of new construction

The local economy

Population trends

Unemployment rates

Job growth

Median household incomes

Affordability
While this list is not exhaustive, each of these indicators will play an essential part in determining whether or not an area is worth investing in. Positive trends in each would likely suggest the location is ready to be invested in, but economic indicators are not mutually exclusive. While it's better to have everything working in an area's favor, a rental market can thrive with just a few of these factors on its side.
Vacancies & Listings
Mind due diligence and pay close attention to the ratio of vacancies relative to the number of listings in a particular area. An unusually high number of listings, for example, could represent one of two scenarios: either the neighborhood is currently in the middle of a seasonal cycle, or it is trending downwards. It is in your best interest to discern what the listing ratio in a particular area means for an impending investment.
Take note of the area's vacancy rate, too. At the very least, vacancy rates will give you an idea of what sort of demand to expect. Low vacancy rates could be a good sign, as demand appears intact and active. High vacancy rates, however, could suggest poor conditions. Additionally, lower demand could force landlords, not unlike yourself, to lower rates to attract tenants.
Future Development
Areas with future development projects in the pipeline are typically representative of a healthy market. Most likely, projects have broken ground because the area has shown promise, which bodes well for rental property investors. Conversely, a distinct lack of development suggests there is reason to avoid the area. Therefore, you'll want to contact the local municipal planning department to gather information on all the new projects currently underway or will be sometime soon.
---
[ Do you want to own rental real estate? Attend our FREE online real estate class to learn how to invest in rental properties and maximize your cash flow. ]
---
Best Rental Markets 2021
Three of the best places to buy rental properties in 2021 have seen exceptional job growth, population growth, and affordability. Homeseekers find career opportunities and a higher quality of living at an affordable price in areas like Orlando, Huntsville, and Dallas.
Two of the best real estate markets of 2021 have one big thing in common: tech. In recent years, the rise of the technology sector has begun to reach well beyond San Jose and Seattle. As well-known companies and growing start-ups search for new cities to lay down roots, The Austin and Raleigh-Durham real estate markets begin shifting radically.
If you are considering expanding your real estate investment portfolio this year, take a moment to familiarize yourself with the best rental markets in 2021:
Boise, Idaho

Orlando, Florida

Huntsville, Alabama

Dallas, Texas

Austin, Texas

Raleigh-Durham, North Carolina

Jacksonville, Florida

Tampa Bay, Florida

Houston, Texas

Cleveland, Ohio

Cincinnati, Ohio
Boise, Idaho
Boise has become a commodity of sorts for long-term real estate investors. According to Martin Orefice, the Founder of Rent To Own Labs, real estate in Boise is becoming more and more attractive. "Boise, Idaho is at a ripe point for investing in real estate," says Orefice. In particular, Boise is "one of the best places in the country for long-term investment."
Supply and demand continue to raise its home prices consistently. According to Realtor.com's metro-level housing forecast, the city is ranked number one in the U.S. This was due to a 0.3% growth in home sales and an 8.1% growth in home prices in 2020.
Even in the midst of the Coronavirus pandemic, Boise's home prices have continued to consistently climb. With a small inventory and historically low 30-year fixed mortgage rates, demand for property in Boise remains high. Last quarter, the real estate appreciation rate in Boise was 2.4% and the annual appreciation rate was around 10%. Sellers are now open to high profits in the future. Additionally, Boise has a number of benefits that make it the best rental market for investors:
Incredible population growth

Consistent job growth

Low cost of business

Only 3.5% unemployment rate

3.2% 1-year appreciation forecast
Orlando, Florida
The Sunshine State has made the list as one of the best places to buy a rental property in 2021. A great demand for single-family homes has been on a steady rise in Orlando, Florida. Despite this, it is common for you to find a fully renovated property in a desirable area for $193,000 or below.
While these meager housing prices can be found statewide, a large portion of those seeking a home still prefer to rent rather than to buy. As a result, rental rates have risen by about 6% in the past year. This is expected to continue in 2021, making Orlando one of the best rental markets to invest in. The value of properties in Orlando is expected to have a continued rise as inventory levels continue to decrease.
Taxes and property insurance are also incredibly low in Orlando. Also, there is no state income tax. More and more people are deciding to retire in Orlando for its warm weather and excellent healthcare. The 2.5 million population of Orlando rises every day as retirees, career seekers, and students are all taking advantage of these benefits of higher quality living for an affordable cost.
Orlando's employment growth is now one of the best in America, with over 45,000 new jobs created in one year. Up to a 35% increase in housing prices is projected for 2021, rent has grown by 3.44% in the past year alone, and the population has grown by 20% since 2010, making Orlando the best rental market in 2021.
Huntsville, Alabama
Huntsville is the fourth largest city in Alabama and is known for its technology, defense, and space industries. The job growth in these industries is immense in Huntsville as the military, and the NASA Marshell Space Flight Center are the two top employers in the area. This, accompanied by several technology start-up companies, has attributed more enticing opportunities in Huntsville.
Among the benefits of living in Huntsville are low tax rates and a competitive rental market. Some neighborhoods have a 0.97% purchase-to-rent ratio, effectively increasing ROI. On average, a single-family home costs around $158,000. This is almost 30% lower than the national average home cost.
Huntsville's population has increased by 10% over the last decade. In that same time, the U.S. population grew by about 6%. It is clear that many are moving to Huntsville at a much higher rate than many other cities in the U.S. With so many affordable real estate opportunities, Huntsville has become one of the best rental markets in 2021.
Dallas, Texas
Affordability in a growing job opportunity area cannot be overlooked as a prime factor for the best rental markets in the U.S. On average, a single-family home in Dallas costs about 3.5% less than the national average. If you are an investor looking for a good area to produce passive income, Dallas may be the area to look into.
In recent years, many companies have relocated from California to Dallas for its lower cost of business, lower taxes, fewer business regulations, and a significantly lower cost of living to employees. As a result, Dallas has seen incredible job growth, with a 2.7% increase this past year. The population has seen a growth of about 17%. This, compiled with attractive affordability, has made Dallas one of the best rental markets to invest in.
Austin, Texas
The capital of Texas has seen some big changes over the last year, most notably being Apple's decision to build a $1 billion campus in the area. This announcement, along with several other developments in the city, has set Austin up to be one of the biggest real estate markets of 2021. According to a study from the Urban Land Institute, Austin has the highest projected population growth over the next five years among the top 80 markets in the U.S.
For real estate investors, both single-family and multifamily properties in Austin could make great investments if managed correctly. The same study even found home building prospects to be promising within the city. The median home price is currently hovering at around $296,000.
One important factor to note, however, is that Austin also ranks high in investor demand. The rising popularity of this market suggests that those interested may want to buy sooner rather than later. A recent market report by Mashvisor estimates a higher than average appreciation rate in the area.
Raleigh-Durham, North Carolina
Raleigh-Durham, known as the "Research Triangle," is another one of the year's most promising real estate markets. As I mentioned above, this projection is due in large part to the technology industry. Raleigh-Durham has various tech companies and startups, but it is also known as an education and research hub in the region. Each of these factors has positively impacted employment in the area, thus boosting demand for real estate.
A large portion of land in Raleigh-Durham has been zoned for residential use, which has helped the area remain more affordable when compared to other rapidly growing housing markets. The Urban Land Institute also found the area to be promising for home building prospects. The median home price is currently around $238,000.
In addition to being one of the best rental markets of 2021 in terms of residential properties, Raleigh-Durham is also a great market for commercial and multifamily investments. Investors considering office or retail spaces may find it beneficial to look into the Triangle as an option.
Jacksonville, Florida
Jacksonville is one of three Florida cities included in the year's best rental property markets. The growing job market, lack of income tax, and sunny weather attract more people to this state each year. Jacksonville has seen a 14 percent population increase over the last ten years — a trend that is expected to continue. Popular industries in Jacksonville include finance, technology, healthcare, and the military.
Investors of all experience levels may find Jacksonville to be a great opportunity. The average property value is currently around $189,000, which is 15 percent below the national average. Additionally, the average monthly rent is right at around $1,400. There are both single-family and multifamily units available in the area, representing a lot of opportunity for investors.
Tampa Bay, Florida
As the second-largest metro area in Florida, Tampa Bay represents an interesting rental market for real estate investors. The average home value is $225,250, but only $150,000 in some of the fastest-growing neighborhoods. Investors who can find the right deal could secure a purchase price almost 32 percent below the national average. The key will be to strike fast, as Tampa Bay is expected to see major population growth in the coming years. The reason for Tampa Bay's fast-rising population comes down to job growth. Four Fortune 500 companies are headquartered in the area, and the economy is worth over $130 billion.
Houston, Texas
Houston is one of the best rental property markets of 2021 for a few main reasons. First, new job opportunities have continuously led to population increases. Just over 6.9 million people live in the metro area, with a 2.59 percent job growth rate. Houston is home to the second-highest number of Fortune 500 companies, coming in right after New York City. Houston is also home to NASA's Mission Control.
Despite the job and population growth, Houston remains a highly affordable market to purchase real estate. The average home value is $175,000, which is 21 percent below the national average. The monthly rent in the city is around $1,517. Property values are expected to rise in the coming years, making Houston a promising market for buy and hold real estate strategies.
Cleveland, Ohio
Cleveland has been experiencing a "brain gain" in recent years as the number of college graduates has risen by over 100 percent in the area. The city has one of the fastest-growing healthcare economies in the nation, and over 10 Fortune 500 companies are headquartered here. It is interesting to note that Cleveland is becoming increasingly popular among Millennials (born between 1981 and 1996). The average monthly rent is right at around $1,100, while the average median home price is $138,000. These figures make Cleveland one of the most affordable places to buy a rental property on this year's list.
Cincinnati, Ohio
Cincinnati is yet another promising rental property market in the state of Ohio. The metro area has experienced fast population growth, along with the neighboring town of Dayton. This growth is expected to increase in the coming years, largely due to increased job opportunities. Cincinnati has seen growth in the education, finance, retail, and healthcare sectors of the economy. It is also home to ten Fortune 500 companies and 17 Fortune 1000 companies. The current job growth rate is right around 2 percent.
The median home value in Cincinnati is roughly $165,000, with an average monthly rent of $1,200. These figures are expected to increase as the population continues to grow. Real estate investors who can act fast may find themselves an excellent deal on a rapidly appreciating rental property.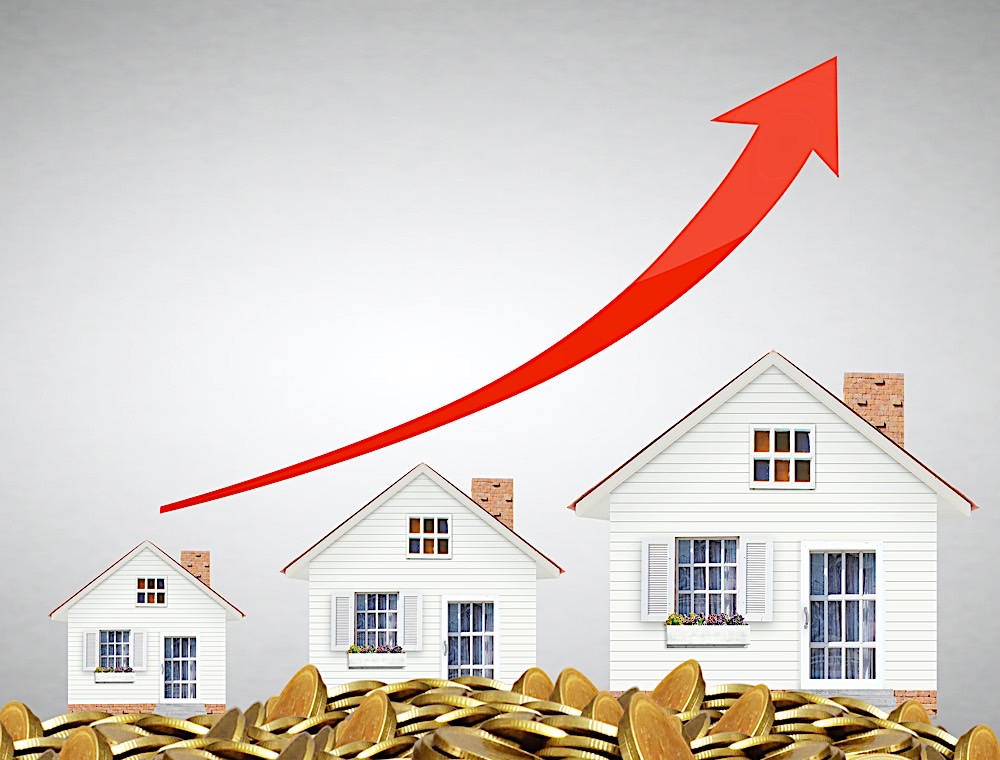 Best Rental Markets 2019
There are several real estate markets that currently have everything investors should look for in a promising rental market: strong economies, an influx of new residents, affordability, new home construction, solid unemployment rates, relatively high household incomes, and other factors. However, there are two—in particular—that have already started to demonstrate an increased propensity towards a very promising 2019:
Lakeland, FL

Grand Rapids, MI
Let's look at why these two cities are poised to be amongst the best markets for rental property investors.
Lakeland, Fl
Lakeland, Florida appears ready to become the primary beneficiary of a perfect storm in 2019, which looks more and more likely to benefit well-positioned rental property investors in the coming year. Due primarily to a unique combination of affordability and a centralized location, savvy buy-and-hold investors may cater to an exponentially increasing pool of cost-conscious commuters who can't afford to live in some of Florida's most desirable locations. Located directly between three of Florida's most popular destinations (Tampa, Orlando, and the famed Walt Disney World Resort), Lakeland has become the perfect transplant city where residents can retain a lower cost of living without giving up access to amenities in their larger, more established neighbors.
Meanwhile, renters tired of the exorbitant prices associated with Tampa and Orlando are finding refuge in Lakeland, driving up demand at an incredible rate. It is worth noting, however, that even while demand is increasing, affordability remains intact—at least for now. As Realtor.com is quick to point out, prices are expected to grow 7.4 percent, which means rental property investors that get in now could benefit from appreciation and high levels of demand—that's coming off a year in which median home values already increased 9.4 percent
Median Home Price Forecast: $161,757

Sales Growth Forecast: 5%

Price Growth Forecast: 7.4%
Grand Rapids, MI
Not to be outdone, the Grand Rapids real estate market is doing everything it can to attract more renters. In addition to remaining relatively affordable (the median home value is $157,900, according to Zillow), there appears to be plenty of room for appreciation. What's more, the number of higher-end job opportunities continues to increase. Once an old factory town dedicated almost entirely to the furniture manufacturing industry, Grand Rapids quickly becomes a hotbed for world-class research and educational facilities. Not only that, but Amazon recently announced it would be opening an 850,000-square-foot fulfillment center in Gaines Towns, which will surely attract more renters. Consequently, Grand Rapids has already started to attract an influx of new homebuyers and renters, but the area's bustling economy appears ready to support growth for years to come. Not unlike Lakeland, rental property owners that get in on the ground floor may be able to benefit from both appreciation and increased levels of demand.
Median Home Price Forecast: $187,319

Sales Growth Forecast: 4%

Price Growth Forecast: 8.2%
Best Real Estate Markets 2018
The best rental markets of 2019 are indicative of trends that are carrying over from the previous year—namely affordability. If for nothing else, both buyers and renters are tired of the latest bout of appreciation rates, and are more willing to forego the high cost of living in primary cities in exchange for the lower prices associated with secondary markets. Let's take a look at some of the best real estate markets of 2018 in order to better understand where things are headed:
Orlando, FL

St. Petersburg, FL

Tampa, FL

Cleveland, OH

Jacksonville, FL

Seattle, WA

Boise, ID

Atlanta, GA

Nashville, TN

Las Vegas, NV
Summary
Whether you are purchasing your first or your fourth buy and hold property, finding the right real estate market is essential. Luckily, several indicators can help you choose an optimal location. These factors range from local economic markers to average vacancy rates and population trends. A great place to start is always looking at the year's best rental markets. Although, these cities are just the beginning. Pay attention to the factors defining these emerging real estate markets and allow them to guide your search for the best location for your investment.
---
Do you want to be able to retire financially comfortable?
Our new online real estate class can help you learn how to invest in rental properties that can help increase your monthly cash flow. Expert investor Than Merrill shares the core real estate investment principles that work best in today's real estate market.
Register for our FREE 1-Day Real Estate Webinar and get started educating yourself on how to invest in today's rental real estate market!