Key Takeaways:
---
Heading into 2021, stock market predictions ranged from hopeful to pessimistic. Many investors didn't know what to expect after a year that saw both an election and one of the hottest markets ever. However, having officially left 2020 safely behind, it's safe to say nobody saw things unfolding the way they did last year; there were too many variables at play.
The Coronavirus forced Wall Street to experience one of the largest single-day drops in market history. Within a few months, the market rallied more than anyone could have ever hoped for. The rebound lasted into 2021, but investors are still left wondering what will happen this year. With that in mind, only one thing is certain: volatility has created several unique opportunities.
The best stocks to buy are now a direct result of the pandemic (and the impending recovery). So here's a brief look at the best stocks to buy in the new marketplace.
10 Of The Best Stocks To Buy Right Now
It needs to be made abundantly clear: There is no such thing as a perfect stock. Stocks for beginners and veterans will all be different. Even today's best performers aren't guaranteed tomorrow. The Coronavirus has simultaneously crippled some of the most famous names across several sectors while catapulting new IPOs (initial public offerings) to the forefront of the recovery.
All things considered, now is an interesting time for the stock market. Quality companies have been undervalued while unprofitable, new entrants to Wall Street are extremely overvalued; there's no making sense of a lot of what's going on. That said, some stocks have managed to navigate the pandemic better than the rest of their counterparts.
Again, there's no such thing as a perfect stock. However, these are some of the best looking companies as of June 2021:
---
[ Interested in diversifying your investment portfolio beyond the stock market? Register for our FREE online real estate class to learn why real estate investing is the perfect compliment to any portfolio. ]
---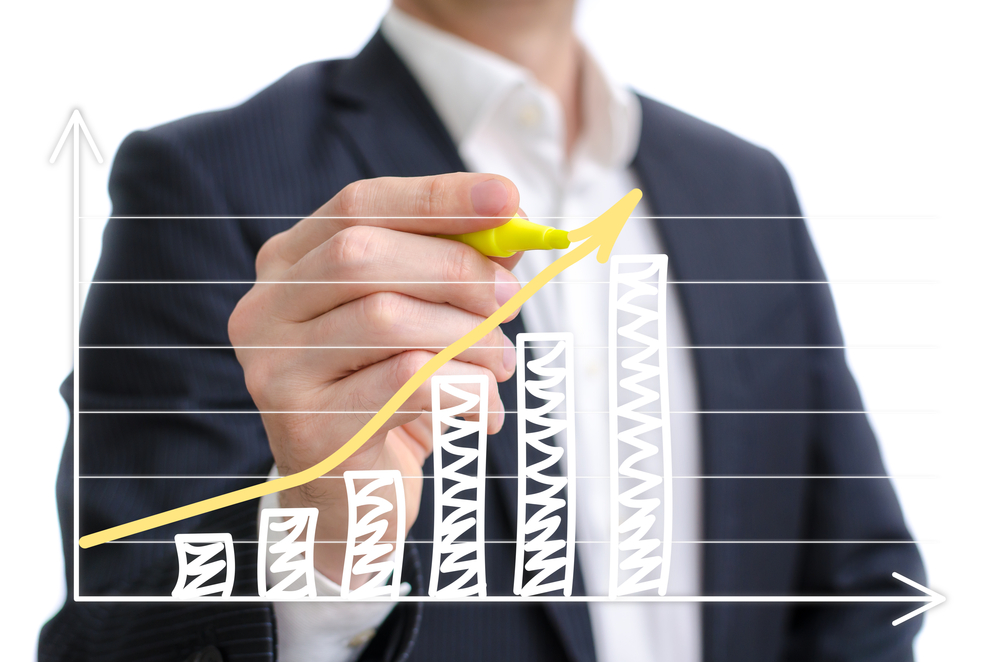 1. Upstart Holdings, Inc.
On the surface, Upstart Holdings is a cloud-based artificial intelligence (AI) lending platform. Relatively new to the banking world, Upstart Holdings is quickly gaining momentum as a potential disruptor in a global industry with incredible upside. Thanks largely, in part, to its sophisticated platform, the online platform has already demonstrated an increased propensity towards connecting borrowers and AI-enabled bank partners. The process is efficient, and it works, which is why Upstart has started turning many investors' heads. As recently as the first quarter of this year, Upstart's 169,750 total loans resulted in a 102% year-over-year increase.
However, it should be noted that Upstart's valuation has increased dramatically in response to the company's recent performance. With a price/earnings-to-growth ratio of 8.21x and a price-to-earnings ratio of 911.54x, there's almost no doubt that Upstart is currently overvalued. However, investors must often pay a premium for the best stocks to buy. That said, Upstart will most likely take years to grow into its current valuation, but the rewards could be enormous. Upstart's business model and artificial intelligence have the opportunity to democratize lending on a global scale. What's more, Upstart has already demonstrated it can grow at a rate investors like to see. If the company maintains momentum, those willing to hold the stock for a minimum of five years could be rewarded nicely.
2. Alibaba Group Holding Limited
This company isn't only of the best stocks to buy in June 2021. It has been one of the best stocks to buy for the last decade. Alibaba has grown to become an unrivaled technology company specializing in e-commerce, retail, Internet, and technology in China. Dubbed the Amazon of China, Alibaba has built out a vast network of e-commerce businesses to supply the country with just about everything. If that wasn't enough, Alibaba has a growing cloud computing business that has been developing for more than a decade. The unique offerings from Alibaba make it a one-stop shop for the People's Republic of China. All things considered, Alibaba was built to thrive in this environment.
3. Lemonade, Inc.
Not unlike the previously mentioned Upstart Holdings, Lemonade appears to be harnessing the power of artificial intelligence for the insurance industry. Consequently, Lemonade uses complex learning patterns to identify the best insurance policies for its users in a matter of minutes. Perhaps even more importantly, Lemonade is growing like a weed. Not only is the online platform expanding its services into everything from homeowners insurance to pet insurance, but it's also expanding the regions it operates in. Now in the United States and Europe, Lemonade's $6 billion market cap looks to have plenty of room to grow.
The unique convergence of artificial intelligence and personalized underwriting on an advanced technology platform has garnered a lot of attention from growth investors. As a result, Lemonade appears to carry a hefty valuation. In fact, looking solely at Lemonade's 64.52x price-to-sales ratio will suggest the company is the most overvalued in the insurance space. There's no doubt that Lemonade isn't a "cheap" stock, but the best stocks to buy often aren't. Provided Lemonade can live up to its promises and disrupt an industry that is due for disruption. In addition, Lemonade can gain a market share which will make today's valuation look like a deal sometime in the next decade. That said, it may take a few years for Lemonade to earn its current valuation, but investors with long-term horizons most likely won't be mad if they started a position today.
4. The Walt Disney Company
The Walt Disney Company needs no introduction. The entertainment business has already established a massive presence in several of today's most profitable industries. With theme parks and intellectual property reaching just about every county on the planet, Disney's $320 billion market cap looks almost modest. You could argue that The Walt Disney Company is (and always will be) one of the best stocks to buy for any portfolio on name value alone. For the better part of a decade, in fact, Disney has been one of the best-performing stocks on the market, and there's nothing to suggest its growth trajectory will suffer any setbacks.
Do not let the fact that Disney has grown somewhere in the neighborhood of 486% in the last 10 years convince you that it's not one of today's best stocks to buy. Thanks to constant innovation, invaluable intellectual property, and the introduction of Disney+, The Walt Disney Company looks well-positioned to generate attractive returns for the foreseeable future. In particular, The Walt Disney Company will lean heavily on its new streaming service: Disney+. According to the company's latest earnings, Disney+ generated 103.6 million Disney+ subscribers as of April 3. To be fair, the number of new subscribers was a "disappointment" to Wall Street, and the stock dropped 5%. However, there's almost zero doubt subscribers will grow as Disney continues to support its dominant streaming service. Moreover, as more people turn away from cable in the future, Disney+ will generate more than enough revenue for investors to remain happy.
5. Pinterest, Inc.
The best stocks to buy today are the ones capitalizing on new trends, and none may be doing a better job than Pinterest. The social media revolution is only getting stronger, and industry leaders are well-positioned to grow in size for the foreseeable future. Pinterest, an image-sharing social media site that allows users to accumulate links and create virtual pinboards based on their interests, is poised to take advantage of online trends.
In particular, Pinterest could start driving a lot more revenue sooner rather than later because of its algorithmic shopping potential. In addition, the company looks like it will create a great deal of ad revenue and become very profitable down the road. That said, don't let the modest $40 billion market cap trick you into thinking there's no room for growth. In the event Pinterest can live up to its promises, there's a chance it can turn into a mega-cap before long.
The real potential lies in Pinterest's business model. In particular, Pinterest generates revenue by selling advertising to marketers. As the online platform continues to grow its monthly average users, more advertisers will flock to Pinterest. More importantly, "Pinners," as its users are called, want to be marketed to. The whole idea of Pinterest is discovery; people want to be shown new things and ideas. Pinterest's platform was literally designed to market to people, and profitability is only a few short years away. When Pinterest fully optimizes its platform, revenues can skyrocket, and investors will most likely be happy just a few short years from now.
6. NVIDIA Corporation
Nvidia specializes in programmable graphics processor technologies. The company revolves around three primary segments: graphics processing units, media, communications processors, and handheld and consumer electronics. When the company was brought public in 1999, it had a market cap of $228.5 million. Today, its market cap is $425 billion. The company is growing exponentially, and the advent of technology ensures NVIDIA will see plenty of demand moving forward. As a result, NVIDIA is one of the best stocks to buy now, and there's little doubt it will remain a popular pick years from now.
NVIDIA is currently considered the best semiconductor company in the world at a time when semiconductors are used in just about every commercial product. Everything from cars to toys relies on semiconductors, which means demand for NVIDIA's products is not only huge, it will continue to grow. The advent of technology will ensure NVIDIA remains a necessary product for a long time, and investors who buy and hold now will most likely experience years of sustained growth.
7. Ford Motor Company
Ford has already established itself as a premier automaker. The F-150 is the best-selling truck globally, and Ford's name is synonymous with the entire industry. However, investors shouldn't be excited about its legacy; they should be excited about its future. Already trading at an attractive P/E ratio, Ford looks like an affordable investment in the future of electric vehicles (EV). The recently released Mustang Mach-E GT represents the company's first serious push into the EV sector and should be just the beginning. Shortly after the Mustang Mach-E GT, Ford announced it was taking orders on the Ford Lightning: an EV SKU of the F-150. In the future, Ford hopes to release an entire fleet of electric vehicles, one that could compete with Tesla and other world-class automakers. With Ford's already established footprint, it's reasonable to assume they will produce and sell enough electric vehicles to make this automaker a giant in the industry once again.
8. CrowdStrike Holdings, Inc.
The advent of technology has shifted almost everything we do online or (more specifically) into the "cloud." So much of what businesses do today can be traced to the cloud (in one way or another) and edge computing. At the very least, the cloud makes companies a lot more efficient, and more will turn to cloud services sooner rather than later. That said, as our dependence on the cloud grows, so too will our need to keep it secure; that's where CrowdStrike comes in. CrowdStrike is a leading business in the cybersecurity sector and will be entrusted with keeping our transition to the cloud more secure than ever before. The market cap for cybersecurity businesses will grow along with our dependence on the Internet. No company is better equipped or more prepared to tackle malicious online activity than CrowdStrike.
9. The Trade Desk, Inc.
The Trade Desk may look expensive to new investors, but the latest correction in the NASDAQ has dropped the advertisement company by approximately 45.0% from its all-time high last year. The pullback appears to be more of a broader market correction than anything specifically associated with The Trade Desk. As a result, today's price looks like a unique opportunity to start a position in a company that has the potential to disrupt the entire advertising industry. "The company operates a self-service cloud-based platform that allows buyers to create, manage, and optimize data-driven digital advertising campaigns in various ad formats and channels, including display, video, audio, in-app, native and social, and on various devices, such as computers, mobile devices, and connected TV," according to Yahoo Finance. The Trade Desk could become the undisputed online ad space leader, which suggests a huge market cap. In particular, more people are moving away from cable television and heading straight for streaming services, not the least of which The Trade Desk advertises for. As more people cut their cable, The Trade Desk will gain more market cap.
10. Redfin Corporation
Redfin represents the unique convergence between two huge industries with incredible tailwinds: real estate and technology. Technology speaks for itself and has been growing more disruptive for decades, and real estate is in the midst of a boom. Pent-up demand and increased savings thanks to government stimulus checks mean more people will be looking to buy a home sooner than later. Additionally, the Fed dropped interest rates to historically low levels to stimulate buying over the course of the pandemic, and the plan worked. More people are looking to buy today, and more people are looking to buy online, which is Redfin's specialty. Redfin is positioned to capture a large share of homebuyers in the future and should be able to return profits to patient investors. The company's unique online portal will help people find, buy, and sell homes on the Internet. The application is beneficial in the wake of a pandemic. Several tailwinds should have this stock realize attractive returns for years.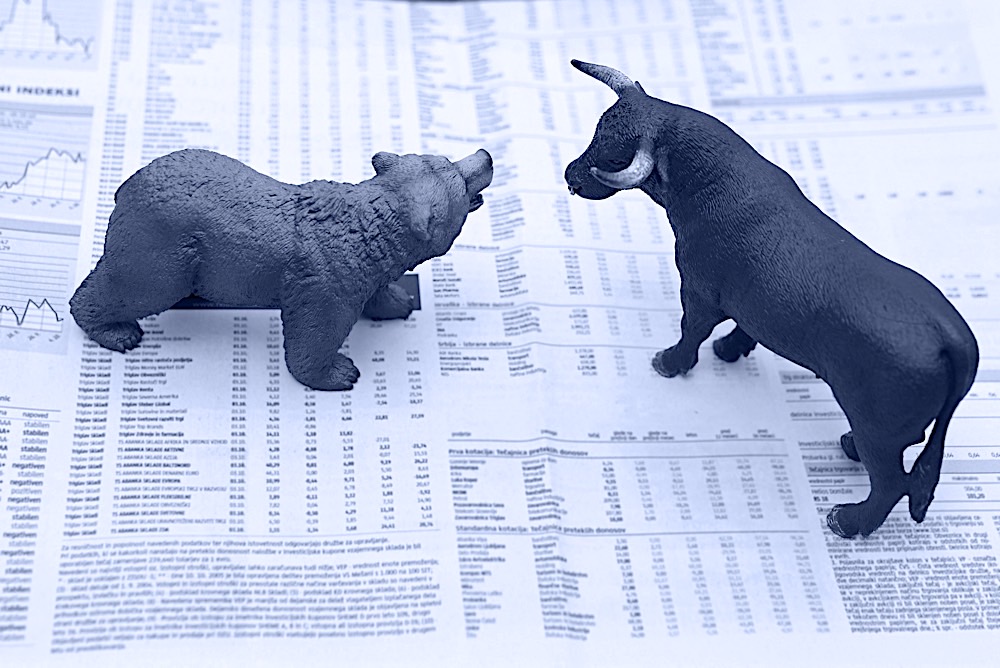 What Are The Best Stocks With The Most Value?
As their name suggests, value investors tend to wait for stocks to drop to a more affordable valuation before opening a position. With that in mind, there may be no greater value on the market than The Boeing Company (NYSE: BA).
As perhaps one of the hardest-hit companies in the world, Boeing saw its share price top out at $378.70 before COVID-19, only to crater to $89.00 once the dust settled from the pandemic. In a matter of five weeks, Boeing's valuation dropped by approximately 76.4%. The drop may be attributed primarily to COVID-19 and a distinct lack of air travel. However, Boeing's valuation was already being suppressed due to several critical issues surrounding its most valuable asset: the 737 MAX.
The combination of COVID-19 and pre-existing issues surrounding the 737 MAX tanked Boeing's stock, and for good reason. Not only did many people stop flying throughout 2020 and 2021, but many also questioned whether or not Boeing's planes were safe to use. As a result, the stock has yet to rebound completely and sits well below where it was before the pandemic.
However, it is worth noting that Boeing is starting to look more and more like the best value on the S&P 500. If for nothing else, the light can be seen at the end of the tunnel. Significant progress has been made on getting the 737 MAX up and flying again, and more than half of all adults in the U.S. are now vaccinated. In the event these two indicators play out the way Boeing hopes, buying shares of the aerospace company at today's prices could represent one of Wall Street's best values.
What Are The Fastest Growing Stocks?
The market created in the wake of the pandemic has shifted the balance of power. The teach-friendly NASDAQ, in particular, has experienced significant gains in momentum since the market bottomed out last year. Thanks—in large part—to more people staying at home (and working from home), technology stocks have excelled where brick and mortar businesses have retracted. While we are at it, utility companies stand to benefit from the remote work trend as well.
Brian Martucci, a professional finance expert at Money Crashers, suggests the pandemic may act as a tailwind for today's fastest-growing stocks. "As long as the pandemic and its economic repercussions remain front and center, expect defensive plays like utility stocks and technology plays (especially those that enable remote work) to outperform the broader market," says Martucci.
The new economy has created some obvious winners in the stock market, but two stocks appear to stand out from the competition:
Zoom Video Communications, Inc., otherwise known as Zoom, became Wall Street's poster child overnight in 2020. Nearly halfway through 2021, Zoom is still at the forefront of the digital communication field and should be able to build on its lead over time. With more people staying in, Zoom's revenue increased 191% to $956 million in the first quarter of 2021. Despite the threat of people going back to the office, Zoom still expects revenue to grow approximately 50% from the second quarter of last year.
One of the other big winners is none other than Amazon. Already one of the world's largest companies, Amazon inherited a lot more business when "shelter-in-place" orders kept people from leaving their homes. The online retailer quickly became everyone's go-to source for everything from groceries to household cleaning agents. With e-commerce expected to continue growing, there seems to be no reason to doubt Amazon's growth prospects moving forward.
What Stocks Have The Most Momentum?
The tech-heavy NASDAQ has pushed higher and higher on the backs of companies that benefit from the pandemic. With more and more people working out of a home office, many tech stocks are building momentum at a time when other industries are reeling from uncertainty. It is safe to say the following stocks all have more momentum during the pandemic than they ever did leading up to it:
Airbnb is starting to gain a lot of momentum. Having officially turned the page on May, summer is nearly upon us, and Airbnb is set to benefit from perhaps the biggest travel boom we have ever seen. The entire world has been stuck at home for far too long, and vaccines are enabling travel to come back in full force. With a global network of "hosts," Airbnb's relatively secluded units will allow people to travel without fear of staying in a congested hotel.
Teladoc is another beneficiary of today's "new normal." As the name suggests, Teladoc is a virtual healthcare platform that enables patients to speak with doctors from the comforts of their own homes. Not surprisingly, Teladoc has gained a lot of momentum with the pandemic and more people being scared to go into hospitals. More importantly, however, the company's revenue growth has experienced plenty of momentum of its own.
What Are The Best Stocks To Buy And Hold?
This is where things get a little tricky, as the best stocks to buy and hold will vary from investor to investor. To that end, there isn't a single stock that can be crowned the best long-term investment for every trader; there are too many people with their own individual goals. What one investor may deem a great stock, another may write-off entirely.
Instead of looking for the best stocks to buy and hold, investors must first determine what they want out of their investment. Is it income generated from dividends? Is it unparalleled growth over decades? Both?
Building a long-term portfolio will require investors to diversify between the stocks that meet specific investing needs. As it turns out, there are a number of stocks that can provide both growth and dividends, not the least of which include:
Summary
Determining the best stocks to buy in June 2021 isn't as simple as reading an article and starting a position in a new company five minutes later. In reality, investors must first understand what they want out of their investment portfolio before they even consider investing a dollar in a single stock. There is no way of knowing the best stocks to buy unless you set a goal. How long is the investing window? Do you prefer passive investments or active investments? What is your risk tolerance? All of these questions, and many more just like them, must be answered before anyone can determine the best stocks to buy.
---
Ready to start taking advantage of the current opportunities in the real estate market?
Maybe you have plenty of capital, an extensive real estate network or great construction skills— but you still aren't sure how to find opportunistic deals. Our new online real estate class, hosted by expert investor Than Merrill, can help you learn how to acquire the best properties and find success in real estate.
Register for our FREE 1-Day Real Estate Webinar and get started learning how to invest in today's real estate market!

FortuneBuilders is not registered as a securities broker-dealer or an investment adviser with the U.S. Securities and Exchange Commission, the Financial Industry Regulatory Authority ("FINRA"), or any state securities regulatory authority. The information presented is not intended to be used as the sole basis of any investment decisions, nor should it be construed as advice designed to meet the investment needs of any particular investor. Nothing provided shall constitute financial, tax, legal, or accounting advice or individually tailored investment advice. This information is for educational purposes only is not meant to be a solicitation or recommendation to buy, sell, or hold any securities mentioned.
🔒 Your information is secure and never shared. By subscribing, you agree to receive blog updates and relevant offers by email. You can unsubscribe at any time.