Jump To:
---
Heading into 2020, stock market predictions ranged from hopeful to pessimistic. Years of growth, in association with an election year, left many people uncertain of what to expect. With the year ending soon, however, it's safe to say nobody so things unfolding the way they did.
The Coronavirus forced Wall Street to experience one of the largest single-day drops in market history. Within a few months, the market rallied more than anyone could have ever hoped for. Volatility, as it turns out, has created several unique opportunities.
The best stocks to buy are now a direct result of the pandemic. Here's a brief look at the best stocks to buy in the new marketplace.
6 Of The Best Stocks To Buy Right Now
It needs to be made abundantly clear: There is no such thing as a perfect stock. Stocks for beginners and veterans will all be different. Even today's best performers aren't guaranteed tomorrow. The Coronavirus has simultaneously crippled some of the most famous names across several sectors while catapulting new IPOs (initial public offerings) to the forefront of the recovery.
All things considered, now is an interesting time for the stock market. Quality companies are being undervalued while unprofitable tech startups are extremely overvalued; there's no making sense of a lot of what's going on. That said, some stocks have managed to navigate the pandemic better than the rest of their counterparts.
Again, there's no such thing as a perfect stock. However, these are some of the best looking companies in 2020:
---
[ Interested in diversifying your investment portfolio beyond the stock market? Register for our FREE online real estate class to learn why real estate investing is the perfect compliment to any portfolio. ]
---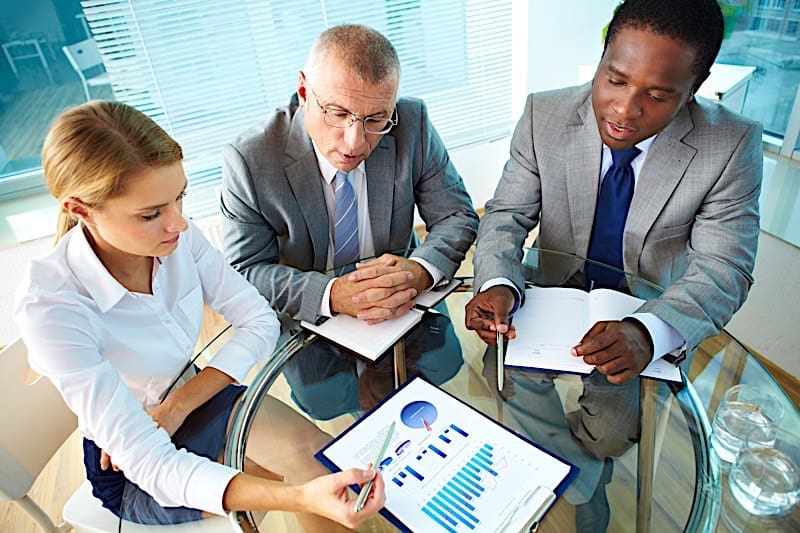 Medifast, Inc.
As one of the best stocks to buy now, Medifast is taking advantage of the health industry at a time when people need it the most. Medifast engages in the production, distribution, and sale of weight/disease management foods and consumables. It is a health and nutrition company that offers its clients access to specific diets. Medifast has done well for itself throughout the pandemic. More and more people are prioritizing health at a time when activities are severely limited, and Medifast has been capitalizing on the uptrend.
Since bottoming out around $51.98 in March, Medifast's share price has increased 179.3% and is now $164.55.
Alibaba Group Holding Limited
This company isn't only of the best stocks to buy in 2020, it has been one of the best stocks to buy for the last decade. Alibaba has grown to become an unrivaled technology company specializing in e-commerce, retail, Internet, and technology in China. Dubbed the Amazon of China, Alibaba has built out a vast network of e-commerce businesses that are used to supply the country with just about everything. If that wasn't enough, Alibaba has a growing cloud computing business which it has been developing for more than a decade. The unique offerings from Alibaba make it a one-stop-shop for the People's Republic of China. All things considered, Alibaba was built to thrive in this environment.
Since bottoming out around $176.34 in March, Alibaba's share price has increased by 62.9% and is now $287.31.
AbbVie Inc.
AbbVie, maker of Humira—which is the best-selling drug in the world—has faced a lot of headwinds in recent history. Specifically, competition threatening to take market share from Humira has forced many analysts to cast doubt on the pharmaceutical giant. Some pundits consider the stock undervalued. Nonetheless, AbbVie has a lot more going for it than its popular arthritis drug. The company has multiple growth assets beyond Humira, which will drive future revenue growth. The recent acquisition of Allergan is also expected to increase revenue for years. On top of its potential, AbbVie also offers a very competitive dividend yield, which long-term investors may consider a great value.
Since bottoming out around $64.50 in March, AbbVie's share price has increased by 33.5% and is now $86.12.
Facebook, Inc.
Facebook is the world's most popular social media platform. As recently as the second quarter of 2020, Facebook had 2.7 billion monthly active users. "During the last reported quarter, the company stated that 3.14 billion people were using at least one of the company's core products (Facebook, WhatsApp, Instagram, or Messenger) each month," according to Statista. Facebook grows more valuable with each person that uses it, and active users don't appear to be slowing down. The recent addition of a marketplace is only expected to increase revenue. All things considered, Facebook is one of the biggest companies in the world, and it's only going to get bigger. With any luck, Facebook will also be one of the best stocks to buy 10 years from now.
Since bottoming out around $146.01 in March, Facebook's share price has increased by 80.7% and is now $263.93.
Pinterest, Inc.
The best stocks to buy today are the ones capitalizing on new trends, and none may be doing a better job than Pinterest. The social media revolution is only getting stronger, and industry leaders are well-positioned to grow in size for the foreseeable future. Pinterest, an image-sharing social media site that allows users to accumulate links and create virtual pinboards based on their interests, is poised to take advantage of online trends.
In particular, Pinterest could start driving a lot more revenue sooner rather than later because of its algorithmic shopping potential. The company looks like it will be able to create a great deal of ad revenue and become very profitable down the road. According to Statista, "Pinterest had 416 million monthly active users worldwide" in the second quarter of this year. "During that period, the visual bookmarking platform had 96 million MAU in the United States, compared to 321 million international monthly active users."
Since bottoming out around $10.92 in March, Facebook's share price has increased 299.5% and is now $43.63.
NVIDIA Corporation
Nvidia specializes in programmable graphics processor technologies. The company revolves around three primary segments: graphics processing units, media, and communications processors, and handheld and consumer electronics. When the company was brought public in 1999, it had a market cap of $228.5 million. Today, its market cap is $308.97 billion. The company is growing exponentially, and the advent of technology ensures NVIDIA will see plenty of demand moving forward. NVIDIA is one of the best stocks to buy now, and there's little doubt it will remain a popular pick years from now.
Since bottoming out around $196.40 in March, NVIDIA's share price has increased 176.9% and is now $543.91.
What Are The Best Stocks With The Most Value?
As their name suggests, value investors tend to wait for stocks to drop to a more affordable valuation before they open a position. With that in mind, there may be no greater value on the market than The Boeing Company (NYSE: BA).
As perhaps one of the hardest-hit companies in the world, Boeing saw its 52-week range top out at $378.70, only to crater to $89.00 once the dust settled from the pandemic. In a matter of five weeks, Boeing's valuation dropped by approximately 76.4%. The drop may be attributed primarily to COVID-19, and a distinct lack of air travel. However, Boeing's valuation was already being suppressed due to several critical issues surrounding its most valuable asset: the 737 MAX.
The combination of COVID-19 and pre-existing issues surrounding the 737 MAX tanked Boeing's stock, and for good reason. Not only did many people stop flying throughout 2020, but many also questioned whether or not Boeing's planes were safe to use. As a result, the stock has yet to rebound and sits well below its 52-week high.
It is worth noting, however, that Boeing is starting to look more and more like the best value on the S&P 500. If for nothing else, the light can be seen at the end of the tunnel. Significant progress has been made on getting the 737 MAX up and flying again, and talks of a vaccine are starting to gain more momentum. In the event these two indicators play out the way Boeing hopes, buying shares of the aerospace company at today's prices could represent one of the best values on Wall Street.
What Are The Fastest Growing Stocks?
The market created in the wake of the pandemic has shifted the balance of power. The teach-friendly NASDAQ, in particular, has experienced significant gains since the market bottomed out in March. Thanks—in large part—to more people staying at home (and working from home), technology stocks have excelled where brick and mortar businesses have retracted. While we are at it, utility companies stand to benefit from the remote work trend as well.
Brian Martucci, a professional finance expert at Money Crashers, suggests the pandemic may act as a tailwind for today's fastest growing stocks. "As long as the pandemic and its economic repercussions remain front and center, expect defensive plays like utilities stocks and technology plays (especially those that enable remote work) to outperform the broader market," says Martucci.
The new economy has created some obvious winners in the stock market, but two stocks appear to stand out from the competition:
Zoom Video Communications, Inc., otherwise known simply as Zoom, has become the poster child of Wall Street overnight. The platform has become people's preferred method of communication while quarantine orders prevent many from going out at all. With more people staying in, Zoom's revenue increased 355% year-over-year to $663.5 million; that's one of the largest increases from a single company ever. There is absolutely no doubt COVID-19 amplified Zoom's results, but this company appears to have only just begun.
One of the other big winners is none other than Amazon. Already one of the largest companies in the world, Amazon inherited a lot more business when "shelter-in-place" orders kept people from leaving their homes. The online retailer quickly became everyone's go-to source for everything from groceries to household cleaning agents. While already relatively expensive, shares of Amazon have gained 70.0% year-to-date, capping what has been one of the best decades for a company ever. With e-commerce expected to continue growing, there seems to be no reason to doubt Amazon's growth prospects moving forward.
What Stocks Have The Most Momentum?
Many of the positive trends may be attributed to talks about another government stimulus and rumors that a vaccine is getting closer to distribution, but investors can't sell the momentum created by today's "work-from-home stocks" short.
The tech-heavy NASDAQ has pushed higher and higher on the backs of companies that benefit from the pandemic. With more and more people working out of a home office, many tech stocks are building momentum at a time when other industries are reeling from uncertainty. It is safe to say the following stocks all have more momentum during the pandemic than they ever did leading up to it:
Fastly is an edge-computing company that enables websites to optimize for speed and security. As a result, Fastly has gained a lot of momentum in today's increasingly digital economy. With more businesses expected to transition online, more are turning to Fastly to make sure they can meet consumer demand. Fastly's revenue is now on pace to grow by approximately 50% year-over-year in 2020.
Teladoc is another beneficiary of today's "new normal." As the name suggests, Teladoc is a virtual healthcare platform that enables patients to speak with doctors from the comforts of their own home. Not surprisingly, Teladoc has been gaining a lot of momentum with the pandemic, and more people being scared to go into hospitals. More importantly, however, is the company's revenue growth. In the first half of 2020, revenue grew 63% to $422 million. There's no doubt about it: few stocks have built as much momentum as Teladoc in 2020.
What Are The Best Stocks To Buy And Hold?
This is where things get a little tricky, as the best stocks to buy and hold will vary from investor to investor. To that end, there isn't a single stock that can be crowned the best long-term investment for every trader; there are simply too many people with their own individual goals. What one investor may deem a great stock, another may write-off entirely.
Instead of looking for the best stocks to buy and hold, investors must first determine what they want out of their investment. Is it income generated from dividends? Is it unparalleled growth over decades? Both?
Building a long-term portfolio will require investors to diversify between the stocks that meet specific investing needs. As it turns out, there are a number of stocks that can provide both growth and dividends, not the least of which include:
Summary
Determining the best stocks to buy isn't as simple as reading an article and starting a position in a new company five minutes later. In reality, investors must first understand what they want out of their investment portfolio before they even consider investing a dollar in a single stock. There is no way of knowing the best stocks to buy unless you set a goal. How long is the investing window? Do you prefer passive investments or active investments? What is your risk tolerance? All of these questions, and many more just like them, must be answered before anyone can determine the best stocks to buy.
Ready to start taking advantage of the current opportunities in the real estate market?
Maybe you have plenty of capital, an extensive real estate network, or great construction skills— but you still aren't sure how to find opportunistic deals. Our new online real estate class, hosted by expert investor Than Merrill, can help you learn how to acquire the best properties and find success in real estate.
Click here to register for our 1-Day Real Estate Webinar and get started learning how to invest in today's real estate market!
🔒 Your information is secure and never shared. By subscribing, you agree to receive blog updates and relevant offers by email. You can unsubscribe at any time.