Key Takeaways:
---
Heading into the new year, stock market predictions range from hopeful to pessimistic. After a 2021 that saw the pandemic lead to a lot of volatility, many investors didn't know what to expect. However, having officially left 2021 behind, it's safe to say nobody saw things unfolding the way they did; there were too many variables at play.
The Coronavirus forced Wall Street to be more reactive than proactive, and trends were at constant risk of another variant revealing itself. As a result, the market simultaneously experienced both new highs and more reluctance than ever for high-growth companies. The technology sector, in particular, took the biggest hit on rumors of impending rate hikes and investors transitioning to companies with actual revenue. Fortunately, the introduction of 2022 seems to be increasing investor sentiment. The worst of the pandemic appears to be in the rearview mirror, but investors are still left wondering what will happen. With that in mind, only one thing is certain: recent volatility has created several unique opportunities.
The best stocks to buy now are a direct result of the pandemic (and the impending recovery). Here is a brief look at the best stocks to buy now.
Best Stock To Buy This Week (01/14/2022)
CrowdStrike Holdings, Inc. (NASDAQ: CRWD) is a cybersecurity company which specializes in cloud workload and endpoint security, threat intelligence, and cyberattack response services. The company's products are currently offered in several countries with a growing need for cybersecurity: the United States, Australia, Germany, India, Israel, Romania, and the United Kingdom. Officially incorporated in 2011, CrowdStrike has used the last decade to become a "best-in-class" cyber security company and is well positioned to protect the world's growing cloud infrastructure.
As our dependence on "the cloud" grows, we will need to keep it secure; that's where CrowdStrike comes in. CrowdStrike is a leading business in the cybersecurity sector and will be entrusted with keeping our transition to the cloud more secure than ever before. The market cap for cybersecurity businesses will grow along with our dependence on the Internet. No company is better equipped or more prepared to tackle malicious online activity than CrowdStrike, making it one of the best stocks to buy now.
The growing need for cybersecurity is evidenced by CrowStrike's own customer base. At the end of 2017, CrowdStrike boasted a modest 450 customers. As recently as the end of 2021, however, CrowdStrike reported a total of 9,896 customers. CrowdStrike's industry leading product resulted in a 2,099% increase in its customer base in just four years. Perhaps even more importantly, the total addressable market (TAM) in the cybersecurity industry is expected to reach $67 billion by 2024; that's up from $25 billion when CrowStrike made its initial public offering in 2019.
Despite CrowdStrike's position as an industry leader and a rapidly growing customer base, the best cybersecurity play has sold off in the latest tech industry exodus. As the threat of looming interest rates bear down on high-growth tech companies, more investors are trading the promise of future revenue for value companies. As a result, CrowdStrike is being thrown out with the bathwater.
CrowdStrike is riding several tailwinds and exercising incredible growth in a very promising industry. Still, its recent success hasn't sheltered it from the tech industry selloff. CrowdStrike's stock price has dropped 61.3% in as little as two months, and the decline has nothing to do with the company's own performance. Instead, tech stocks are simply out of favor at the moment.
The decline isn't an indictment on CrowdStrike; far from it. Instead, the drop in share prices looks like a great opportunity to buy. The unique convergence of several tailwinds, an exponentially increasing TAM, and a discount on share prices is enough to make CrowdStrike the best stock to buy now. While prices may fluctuate in the near term, investors with at least a five-year time horizon could look at today's price point as a bargain.
Top 10 Stocks To Buy Right Now
It needs to be made abundantly clear: There is no such thing as a perfect stock. Stocks for beginners and veterans will all be different. Even today's best performers aren't guaranteed tomorrow. The Coronavirus has simultaneously crippled some of the most famous names across several sectors while catapulting new IPOs (initial public offerings) to the forefront of the recovery.
All things considered, now is an interesting time for the stock market. Quality companies have been undervalued while unprofitable, new entrants to Wall Street are extremely overvalued; there's no making sense of a lot of what's going on. That said, some stocks have managed to navigate the pandemic better than the rest of their counterparts.
Again, there's no such thing as a perfect stock. However, these are some of the best looking companies as of January 2022:
---
[ Want to learn what Active vs. Passive Income looks like for stock investors like you? Find out how you can take advantage of Passive Stock Investing in our FREE webinar! ]
---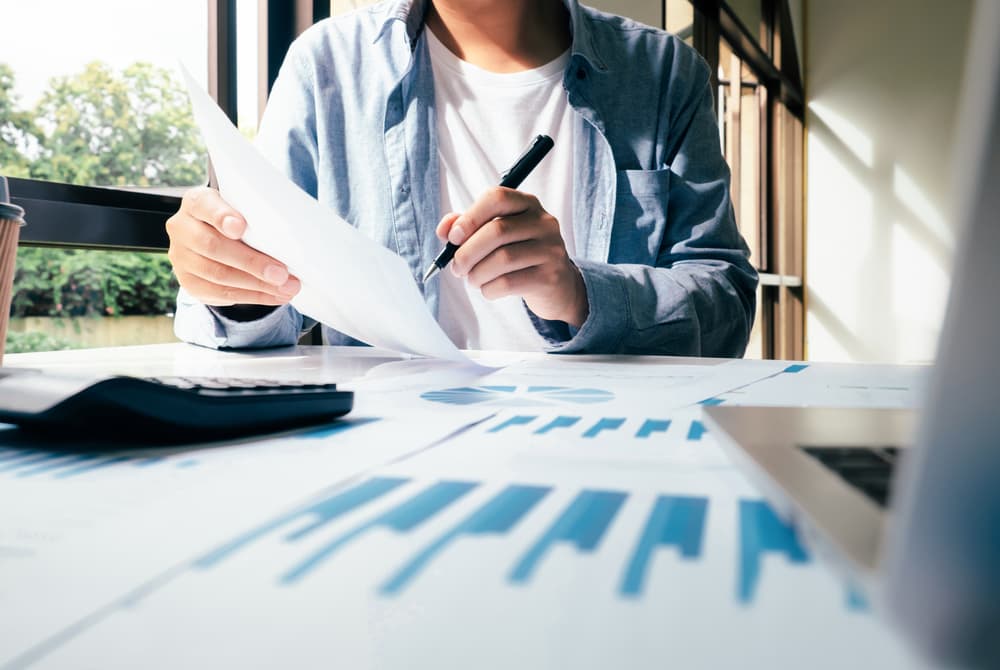 1. DocuSign, Inc.
Aptly named, DocuSign offers a variety of e-signature and similar cloud-based products and services which enable companies of all sizes to digitally prepare, sign, act on, and manage "written" agreements. Simply put, it's DocuSign that's disrupting the centuries-old industry of physical documentation. With the Help of DocuSign, companies across the globe are executing agreements in an efficient, timely, and secure manner without the hassle and waste of physical documents.
It is important to note that DocuSign isn't one of the best stocks to buy right now because of its valuation; this is not a value play. Instead, DocuSign is considered expensive in an industry synonymous with sky-high valuations. With a price-to-sales ratio of 13.70x, Docusign is well above the industry average of 6.10x. However, DocuSign's premium offerings require a premium valuation.
Despite trading above peer valuations, DocuSign is a company that looks like it can easily justify its current price. If for nothing else, the company's total addressable market (TAM) is just about the entire planet. Estimates put the entirety of the e-signature business somewhere around $25 billion globally each year. At the moment, DocuSign has only captured about 10% of the TAM, which means there's plenty of room to grow. What's more, the company only needs to capture a small piece of the TAM to create wealth for its shareholders.
As the first mover in a disruptive industry, DocuSign looks like one of the best stocks to buy now. However, investors aren't buying this company for immediate returns. Valuations look to have accounted for near-term growth, but the long-term prospects look better than ever. If DocuSign can realize its dream of an "Agreement Cloud," it can change the way businesses interact and produce significant returns for investors.
2. Coinbase Global, Inc.
Few concepts are more revolutionary than the idea of a metaverse; a fictional world built on top of a virtual environment. The idea of a metaverse is gaining so much traction, in fact, that the previously named Facebook has since changed its name to Meta and promised to turn the idea into reality. As a result, investors have taken to popular names like Unity and NVIDIA who are undoubtedly going to play a large role in the creation of the metaverse. However, one more name needs to be added to the list: Coinbase Global, Inc. As today's most popular cryptocurrency exchange, Coinbase may be the first in line to serve as the metaverse's primary bank. Dealing primarily in blockchain-centric currencies and tokens, Coinbase appears to be the frontrunner for a metaverse bank—if there ever is one.
Outside of the meteverse itself, Coinbase is already proving its utility. Having only recently IPO'd, Coinbase already has well over $255 billion in assets across 100 different countries and 72 million users. As its network effect expands and the adoption of cryptocurrencies broadens, there's no reason to believe Coinbase won't remain the internet's preferred cryptocurrency platform. That said, the company's stock seems to be as volatile as the coins it grants its users access to. Since its IPO, Coinbase has traded as high as $429.54 and as low as $208.00. The price seems to fluctuate—at least for now—on the platform's most popular currency: Bitcoin.
Coinbase is trading about 19.2% above its 52-week low, which represents a significant deal from where it was as recently as November. The stock has been hit hard as investors are growing less risk-averse in a world with rising interest rates and lingering pandemic fears. However, despite the recent pullback, Coinbase remains an industry leader in one of the most disruptive industries we have ever seen. If for nothing else, Coinbase is just as much of a play on the crypto market as it is web 3.0 (also known as the metaverse). In fact, Coinbase is turning into a "picks and shovels" play for the entire crypto market. Investors can invest in Coinbase and gain exposure to every currency traded on it.
In addition to its future utility and crypto exposure, Coinbase has one of the lowest PEG ratios in the Capital Markets industry. The recent decline in Coinbase's share price shouldn't be viewed as an indictment on the company itself, but rather a glaring omission on investors' behalf. While most of Wall Street is seeking refuge in "safer" mega-cap tech stocks, Coinbase is making a convincing argument to be recognized as one of the best stocks to buy right now.
3. Twilio Inc.
Based in tech-centric Silicone Valley, Twilio is a communications platform that utilizes the cloud to enable the best, most efficient form of collaboration between developers. In its simplest form, Twilio allows the people responsible for software development "to programmatically make and receive phone calls, send and receive text messages, and perform other communication functions using its web service APIs." Under the surface, however, Twilio has the potential to build, scale, and operate customer engagement within a wide variety of software applications.
The advent of technology has made an efficient web presence more valuable than ever. Twilio is making it possible for businesses of every level to compete on the same playing field. The company's service is invaluable, and businesses have started to buy-in. Since the beginning of the pandemic, when online development became crucial for many businesses, Twilio share prices have increased about 228.0% in the wake of work-from-home trends.
Despite the latest increases and dependency on Twilio's services, however, the stock's third-quarter earnings report caused it to drop 17.6% after hours. Wall Street reacted to tempered forecast expectations and the departure of a prominent executive. That said, investors may have overreacted. It's fair to say a lot of Twilio's revenue was pulled forward by the pandemic, so more modest short-term forecasts are to be expected. Over the long haul, however, Twilio's prospects appear better than ever. The latest drop in price is merely the result of market volatility and makes Twilio one of the best stocks to buy now.
4. The Walt Disney Company
Disney has already established a massive presence in several of today's most profitable industries. With theme parks and intellectual property reaching just about every country on the planet, Disney's $281.5 billion market cap looks almost modest.
You could argue that The Walt Disney Company is (and always will be) one of the best stocks to buy now on name value alone. For the better part of a decade, Disney has been one of the best-performing stocks on the market, and there's nothing to suggest its growth trajectory will suffer any setbacks.
Do not let the fact that Disney has grown somewhere in the neighborhood of 486% in the last 10 years convince you that it's not one of today's best stocks to buy. Thanks to constant innovation, invaluable intellectual property, and the introduction of Disney+, The Walt Disney Company looks well-positioned to generate attractive returns for the foreseeable future.
In particular, The Walt Disney Company will lean heavily on its new streaming service: Disney+. According to the company's latest earnings, Disney+ didn't generate as much growth as was forecasted. Disney hoped to reach as many as 260 million subscribers by the end of the third quarter but came up short. As a result, Disney+ remains the number three streaming service and share prices dropped 4.1% after the report. However, there's almost zero doubt subscribers will grow as Disney continues to support its dominant streaming service. Moreover, as more people turn away from cable in the future, Disney+ will generate more than enough revenue for investors to remain happy.
The continued growth of Disney+ entrenches the beloved company in the group of best stocks to buy now. Additionally, Disney will continue to see revenue return as the economy reopens from the pandemic. With signs of travel returning to new highs, Disney's resorts, cruise ships, parks, and travel destinations will all see added business. Therefore, the latest drop in Disney shares looks to represent a bargain.
5. DigitalOcean Holdings, Inc.
Relatively new to the New York Stock Exchange, DigitalOcean is a cloud computing platform which provides the necessary tools for developers, start-ups, and small-to-medium size businesses to realize their potential in an increasingly digital world. More specifically, however, DigitalOcean allows businesses to compute, store and translate data in a way that is integral to growth and efficiency. In a world where data and information are invaluable, DigitalOcean allows businesses to harness their power.
Unfortunately, DigitalOcean was part of the massive technology industry selloff in 2021. For no fault of its own, shares of the company are now about 60.0% lower than their all-time high. Much like the other tech companies on this list, investors sold shares of DigitalOcean to seek refuge in larger, safer companies. Even in spite of the selloff, however, DigitalOcean is doing well. With approximately 600,000 users, the company has become one of the best ways for smaller businesses to utilize the cloud. In fact, DigitalOcean's services performed so well that the company was able to increase the average revenue per user by 28.0% as recently as the third quarter of 2021. At the same time, revenue grew 37.0% year over year, but the stock's share price still took a hit.
Even with the latest pullback, DigitalOcean may seem expensive, but the best stocks to buy now are often just that: expensive. Great performance demands a high valuation, which appears to be the case with DigitalOcean. Still, DigitalOcean is an industry leader in a field that will continue to expand. If the company is able to remain ahead of the curve, there's no reason to think DigitalOcean isn't one of the best stocks to buy right now.
[ Ready to take the next step in your real estate education? Learn how to get started in real estate investing by attending our FREE online real estate class. ]
6. NVIDIA Corporation
Nvidia specializes in programmable graphics processor technologies. The company revolves around three primary segments: graphics processing units, media, communications processors, and handheld and consumer electronics. When the company was brought public in 1999, it had a market cap of $228.5 million. Today, its market cap is $750 billion.
The company is growing exponentially, and the advent of technology ensures NVIDIA will see plenty of demand moving forward. As a result, NVIDIA is one of the best stocks to buy now, and there's little doubt it will remain a popular pick years from now.
NVIDIA is currently considered the best semiconductor company in the world at a time when semiconductors are used in just about every commercial product. Everything from cars to toys relies on semiconductors, which means demand for NVIDIA's products is not only huge, it will continue to grow. The advent of technology will ensure NVIDIA remains a necessary product for a long time, and investors who buy and hold now will most likely experience years of sustained growth. When all is said and done, NVIDIA is one of the best stocks to invest in right now because it is a "best in class" company in perhaps the most important industry on the planet. In fact, you could argue that NVIDIA is the most important company in 2022.
7. Upstart Holdings, Inc.
While not as widely known as many of the stocks listed above, Upstart has started to make a name for itself in the Financial Services sector. In its simplest form, Upstart is a cloud-based artificial intelligence (AI) platform seeking to disrupt the way lenders qualify their borrowers. Using highly accurate algorithms, Upstart promises to mitigate risk for lenders, not unlike today's most trusted credit report agencies. As a result, Upstart looks to be in the early stages of disrupting the way people get approved for loans. Perhaps even more importantly, however, Upstart connects borrowers to lenders, mitigating risk for financial institutions and increasing spending by consumers.
Upstart's business model has been so disruptive and accurate that its stock shares have increased more than tenfold since its initial public offering just last year. With all of the momentum it has generated, in fact, Upstart is trading at an incredibly high valuation; this is by no means a value play. With a PEG value of 1.02x, Upstart is one of the most expensive plays in an already overvalued industry. However, despite its valuation, Upstart still looks like one of the best stocks to buy now.
Upstart is in the early stages of disrupting the entire Financial Services sector, and it's doing a good job. Growth, expansion, and extension are to be expected in the coming years. Upstart recently launched Upstart Auto Retail, a cloud-based software solution intended to connect car buyers with the loans they need to make a purchase. If everything goes according to plan, Upstart won't stop expanding anytime soon, and neither will its share prices.
8. Target Corporation
Target is one of the country's most popular big box department store chains. With somewhere in the neighborhood of 1,897 stores, Target is well positioned to not only meet the consumer needs of everyone, but surpass them. Over the course of the pandemic, in particular, Target's sales and profits rose exponentially. Deemed an essential retailer, Target was allowed to remain open and gain more market share than it already had.
Despite Target's position as an industry leader, however, its share prices haven't fared well in recent history. Supply chain concerns and fears of revenue being pulled forward by the pandemic have caused shares to drop approximately 17.6% after peaking in November of last year. Following the drop, Target now has a PEG value of 1.19x, which is below the Multiline Retail industry median PEG of 1.35x. Therefore, despite its status as an industry leader, Target is trading at a relatively affordable value.
Target looks like a fairly inexpensive stock compared to its peers, which means Wall Street may not be accounting for the tailwinds expected to prop the company up in the third year of the pandemic. In the most recent earnings report, quarterly sales rose, and same-day services increased almost 60%. If Target is able to maintain its momentum in 2022, today's share prices may make it one of the best stocks to buy right now.
9. The Trade Desk, Inc.
The Trade Desk may look expensive to new investors, but the latest correction in the NASDAQ has dropped the advertisement company by approximately 45.0% from its all-time high last year. The pullback appears to be more of a broader market correction than anything specifically associated with The Trade Desk.
As a result, today's price looks like a unique opportunity to start a position in a company that has the potential to disrupt the entire advertising industry. "The company operates a self-service cloud-based platform that allows buyers to create, manage, and optimize data-driven digital advertising campaigns in various ad formats and channels, including display, video, audio, in-app, native and social, and on various devices, such as computers, mobile devices, and connected TV," according to Yahoo Finance.
The Trade Desk could become the undisputed online ad space leader, which suggests a huge market cap. In particular, more people are moving away from cable television and heading straight for streaming services, not the least of which The Trade Desk advertises for. As more people cut their cable, The Trade Desk will gain more market cap.
10. Unity Software Inc.
Unity Software went public during the pandemic, but the company has already established itself as a leader in the multi-billion dollar video game industry, and it's looking to do the same in plenty of others. As a real-time 3D development platform, Unity has served as one of the most popular software solutions for creating, running, and monetizing 3-D content on phones, tablets, PCs, gaming consoles, and virtual reality headsets. In short, Unity is responsible for some of the most realistic digital environments, from video games to augmented reality. That said, Unity's capabilities can extend far beyond video games. Unity's platform enables companies in just about every industry to create 3-D content for whatever their needs may be; that means car companies can mockup new designs, or defense contractors can realize entirely new intellectual properties on Unity's platform.
Unity trades at a premium at the moment, but the market doesn't seem to have fully calculated the company's potential. While Unity already has a foothold in many crucial industries, the real reason people should be excited about this stock is its potential ability to build the so-called "metaverse." Unity's 3-D software will play a significant role in building out what many have already deemed "web 3.0." Otherwise known as the metaverse, web 3.0 looks to be the next evolution of the internet. If Unity can realize its own goal, it could prove to be a pivotal component of the metaverse, making it one of the best stocks to buy now.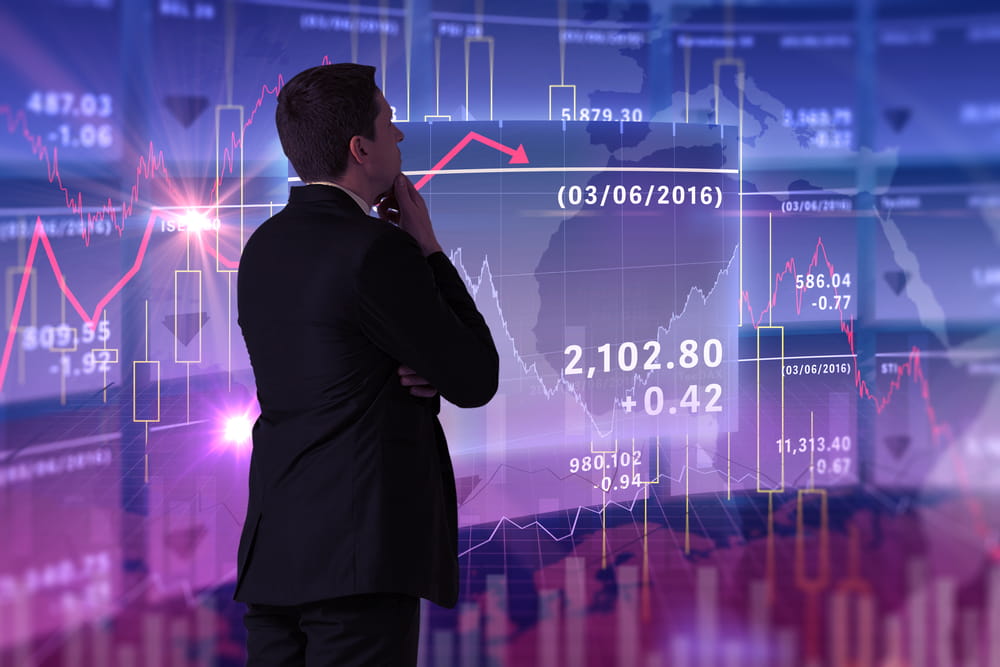 What Are The Best Stocks With The Most Value In 2022?
For the better part of a year, stocks have trended upwards at an incredible rate. In fact, the S&P 500 and Dow indices recently reached new highs after some of the largest tech companies in the world reported encouraging third-quarter earnings. As a result, it is safe to assume that valuations are not only high but have also baked in years of growth ahead of time. However, it is worth noting that while markets continue to reach new highs, some of the best stocks to buy now are considered value plays. Despite the latest trends, there's at least one stock which appears to be undervalued by today's market: PayPal Holdings, Inc. (NASDAQ: PYPL)
PayPal is a digital payments platform which enables both consumers and merchants to conduct business through online transactions. As an industry leader, PayPal has already established itself as one of the world's best and most widely used digital payment companies. However, the stock's recent performance suggests not even PayPal is immune to market volatility. In fact, PayPal's latest quarterly report has resulted in a significant decline in the stock's share price. Wall Street's forecasts were not received well, and shares have fallen about 41.7% from October after PayPal's CFO admitted to how challenging today's market was to forecast.
"If it weren't difficult enough to forecast with the reopening of the economy, we overlay eBay on top of the supply chain issues and inflationary pressures and the impact that can have on our business. And it makes it very complex to forecast," said John Rainey (PayPal's CFO) on the latest earnings call.
Uncertainty, in addition to the emergence of "buy now and pay later" competitors, forced shareholders out of PayPal. However, their exit has made PayPal one of the best stocks to buy now. If for nothing else, PayPall is still doing very well. For starters, the company has managed to create 383 million active individual accounts and 33 million active merchant accounts over more than 20 years. As a pioneer in the industry, PayPal has increased its payment volume 26.0% year over year, and processed $310 billion in the third quarter of 2021.
There is no doubt about it: A lack of confidence in the company's latest quarterly report instilled fear in many investors. However, the lack of confidence was due largely to the pandemic; not any shortcomings on the company's behalf. Therefore, instead of running away from PayPal, now may be a great time to pick up one of the best stocks with the most value in 2022.
What Are The Fastest Growing Stocks In 2022?
The market created in the wake of the pandemic has shifted the balance of power. The teach-friendly NASDAQ, in particular, has experienced significant gains in momentum since the market bottomed out last year. Thanks—in large part—to more people staying at home (and working from home), technology stocks have excelled where brick and mortar businesses have retracted.
Brian Martucci, a professional finance expert at Money Crashers, suggests the pandemic may act as a tailwind for today's fastest-growing stocks. "As long as the pandemic and its economic repercussions remain front and center, expect defensive plays like utility stocks and technology plays (especially those that enable remote work) to outperform the broader market," says Martucci.
The new economy has created some obvious winners in the stock market, but two stocks appear to be growing faster than many of their counterparts:
Zoom Video Communications, Inc., known as Zoom, became Wall Street's poster child overnight in 2020. Now, with most of 2021 in the books, Zoom is still at the forefront of the digital communication field and should be able to build on its lead over time. With more people staying in and working from home, Zoom's growth prospects are only increasing. In their second-quarter earnings report, Zoom reported year-over-year revenue growth of 54%. At the time, management projected full-year top-line expansion of 51.0%. A return to normalcy does threaten to undercut some of Zoom's growth, but the fact remains: More companies than ever rely on Zoom to conduct business daily. Now that Zoom is the "norm," it's hard to consider the stock going anywhere but up.
The advent of technology has also expedited the need for translating and using data in a post-pandemic world. Snowflake, in particular, has seen its growth prospects increase exponentially as data becomes more valuable in the twenty-first century. Snowflake is best known for being one of 2020's most anticipated IPOs. More specifically, however, Snowflake is a cloud-based data platform that offers an entire platform for individual businesses to consolidate data into valuable metrics which facilitate growth and progression. In other words, Snowflake can take all of the information a company collects and translate it in a meaningful way that promotes future insights. Snowflake builds off the concept of Big Data and allows businesses of every size to benefit from it.
Today, Snowflake's CEO is forecasting $1 billion in revenue for the current fiscal year. However, by the end of the decade, the same CEO is forecasting more than $10 billion in revenue. In other words, Big Data will be one of the biggest industries moving forward, and Snowflake is well-positioned to be a leader in its respective field.
The Best Stocks With The Most Momentum In 2022
The tech-heavy NASDAQ has pushed higher and higher on the backs of companies that benefit from the pandemic. With more and more people working out of a home office, many tech stocks are building momentum at a time when other industries are reeling from uncertainty. It is safe to say the following stocks all have more momentum during the pandemic than they ever did leading up to it:
Airbnb is gaining a lot of momentum in the wake of the economy reopening. With the light at the end of the tunnel growing brighter, Airbnb is set to benefit from perhaps the biggest travel boom we have ever seen. The entire world has been stuck at home for about two years, and more people are finally comfortable going out. That said, Airbnb's relatively secluded units will allow people to travel without fear of staying in a congested hotel.
According to Airbnb's second-quarter earnings report, nights and experiences booked had already returned to near pre-pandemic levels, reaching as high as 197.0% year over year. Now that we are further removed from the depths of the Delta variant, it's safe to assume momentum has increased, and investors should expect an encouraging third-quarter report soon.
Teladoc is another beneficiary of today's "new normal." As the name suggests, Teladoc is a virtual healthcare platform that enables patients to speak with doctors from the comforts of their own homes. Not surprisingly, Teladoc has gained momentum with the pandemic and more people being scared to go into hospitals. More importantly, the company's revenue growth has experienced plenty of momentum of its own. In its latest earnings report, revenue reached $522 million, increasing 81.0% year over year. The latest momentum has enabled Teladoc to increase its outlook for the rest of 2021.
The Best Stocks To Buy And Hold In 2022
This is where things get a little tricky, as the best stocks to buy and hold will vary from investor to investor. To that end, there isn't a single stock that can be crowned the best long-term investment for every trader; there are too many people with their own individual goals. What one investor may deem a great stock, another may write-off entirely.
Instead of looking for the best stocks to buy and hold, investors must first determine what they want out of their investment. Is it income generated from dividends? Is it unparalleled growth over decades? Both?
Building a long-term portfolio will require investors to diversify between the stocks that meet specific investing needs. As it turns out, there are a number of stocks that can provide both growth and dividends, not the least of which include:
Summary
Determining the best stocks to buy in 2021 isn't as simple as reading an article and starting a position in a new company five minutes later. In reality, investors must first understand what they want out of their investment portfolio before they even consider investing a dollar in a single stock.
There is no way of knowing the best stocks to buy unless you set a goal. How long is the investing window? Do you prefer passive investments or active investments? What is your risk tolerance? All of these questions, and many more just like them, must be answered before anyone can determine the best stocks to buy.
---
Ready to cashflow your investment portfolio?
Find out how Andy Tanner uses the stock market to generate cash flow with safe, steady investing strategies – no matter what is happening in the overall economy.
Register here for Instant Access to Learn How To Start Stock Investing For Cash Flow, and get started learning how to start a successful investment portfolio today!
FortuneBuilders is not registered as a securities broker-dealer or an investment adviser with the U.S. Securities and Exchange Commission, the Financial Industry Regulatory Authority ("FINRA"), or any state securities regulatory authority. The information presented is not intended to be used as the sole basis of any investment decisions, nor should it be construed as advice designed to meet the investment needs of any particular investor. Nothing provided shall constitute financial, tax, legal, or accounting advice or individually tailored investment advice. This information is for educational purposes only is not meant to be a solicitation or recommendation to buy, sell, or hold any securities mentioned.