Key Takeaways
It is never too late to build business credit, as long as you are willing to take the right steps and act proactively.
A real estate business line of credit, whether you realize it or not, is one of the best tools investors have access to.
If you know how to get a line of credit for real estate investing, you are already ahead of the pack.
---
What is a real estate investor line of credit? Better yet, how can a business line of credit for real estate investors benefit their future endeavors?
Buy and hold real estate investors have traditionally relied on personal credit, and, more recently, paying cash for income properties. These types of credit, for all intents and purposes, have served many investors well. However, they have also left many coming up short on their goals and full potential. Nevertheless, there are those that have been building and flexing their business credit, with great results. So how does business credit work for real estate investors, and what are the tangible advantages?
Business Line Of Credit For Real Estate Investors: The Benefits
Below you will find some of the most important reasons every business should build a real estate business line of credit:
Reduce Risk
Build Value
Scale Your Business
Access To Funding
---
[ Need money to invest in real estate? Use this 7-Figure Fundraising Kit to get the capital you need ]
---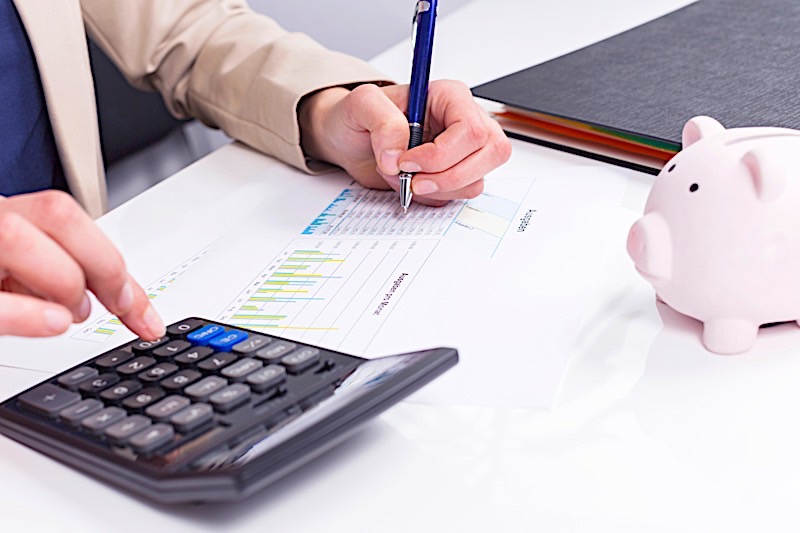 The Importance of Building Business Credit
What's so important about developing business credit for rental property investors? Before talking about gains and returns, it is smart to point out the risk reducing and wealth preservation benefits that separating personal and business finances can offer. The separation of business (investment) credit and assets from everyday personal credit offers extra protection against a variety of risks. It can help individuals keep income coming in and investment assets safe when personal crises creep up. Conversely, personal income and holdings can be reserved when investments run into issues. This becomes even more important when partners are involved in buy-and-hold real estate.
One of the initial steps in this separation is incorporating or forming some type of legal entity to invest under, such as an LLC. Even for the passive real estate investor starting out with a property or two, LLCs can yield additional wealth preservation and tax benefits.
The Perks of Building a Valuable Business
While establishing a business entity to invest through and building business credit can have very powerful short-term advantages, it is a lot bigger than that. If you are going to register a business and invest in an organized manner, why not allow value to be built in your business simultaneously? In addition to brand building, it's pretty obvious an entity with a couple million dollars in established credit lines is going to be more attractive to business buyers and other investors than those that don't. Not only may properties be traded more easily, but the business entity could be sold for a substantial sum too.
Easy Access to Financing
While some investors have complained about access to credit in recent years, others have found business and investment property financing plentiful. This is primarily due to new regulations and uncertainty about risks of residential consumer lending. Many lenders now exclusively offer financing to businesses and for commercial purposes. Real estate investors have been the big winners, as their entities are collateralized by brick and mortar institutions. Some find money has been thrown at them and commercial mortgage lenders are competing furiously to win their business.
There are many options available: hard money, private money, commercial mortgage loans, business lines of credit, non-recourse loans, and store and contractor credit. This money and credit can be used to acquire income producing properties, improve and maintain them, and re-market them for sale.
With true commercial financing, investors are not signing personal guarantees, and qualification is generally based upon the business' credit rating and income capacity. Among the other benefits of this type of leverage: access to significantly larger sums of investment and working capital, lower risk, high ROIs, and faster wealth building.
How to Start Building Business Credit
Getting started with business credit obviously begins with incorporation or forming a business entity. With many lenders increasingly looking to social media for lending signals, building a presence online might not be a bad idea (though it shouldn't become a distraction or detour from investing). Consider other methods of building professional and business credibility too, which will make it more appealing for business lenders to extend credit. Some might start with small business cards or credit lines. Most will find they can jump right in to obtaining commercial real estate loans. Just be wise with the credit.
How To Start Building Business Credit
Follow these simple steps to start building your own business credit:
Incorporate your business
Get A Federal Tax Identification Number
Open A Business Bank Account
Get A Business Phone Number
Start A Business Credit File
Get Business Credit Cards
Establish A Line Of Credit With Those You Work Wtih
Pay Everything On Time
In order to build a real estate business line of credit, you need to give yourself a lot of time; it's not something that'll happen over night.  As a result, the sooner you get started, the better. Hopefully these tips will be enough to get you going on the right track.
🔒 Your information is secure and never shared. By subscribing, you agree to receive blog updates and relevant offers by email. You can unsubscribe at any time.