Have you ever wondered how to build business credit? Or how to best use a line of credit for your real estate investing business?
Buy and hold real estate investors have traditionally relied on personal credit or cash when paying for income-generating properties. These types of financing have served many investors well. However, in some cases, these methods can stop investors from reaching their full goals and potential. That's because they fail to recognize all of the options available, namely business credit. Investors who learn to build (and flex) their business credit properly can achieve impressive results when scaling a business. So, how does business credit work for real estate investors, and where do you get started? Keep reading to find out.

---
[ Thinking about investing in real estate?
Register to attend a FREE online real estate class
and learn how to get started investing in real estate. ]
---
What Is Business Credit
Business credit is the financial history of a company or organization that is used when determining whether or not to lend money, do business, or work with that company. Business credit is ranked on a scale from 0 to 100, and maintaining an 80 or higher is thought to be a good benchmark. Just like with personal credit, there are a few different organizations that calculate business credit. It is determined by looking at loan payments, credit risk, and the likelihood of a business closing.
Business credit is so important because not only does it open up alternative financing options for investors, but it also serves to protect their personal credit from business-related expenses. From the moment investors incorporate a business or apply for a loan, they begin building business credit. That's why it is crucial to regularly monitor your finances from the moment you start doing business.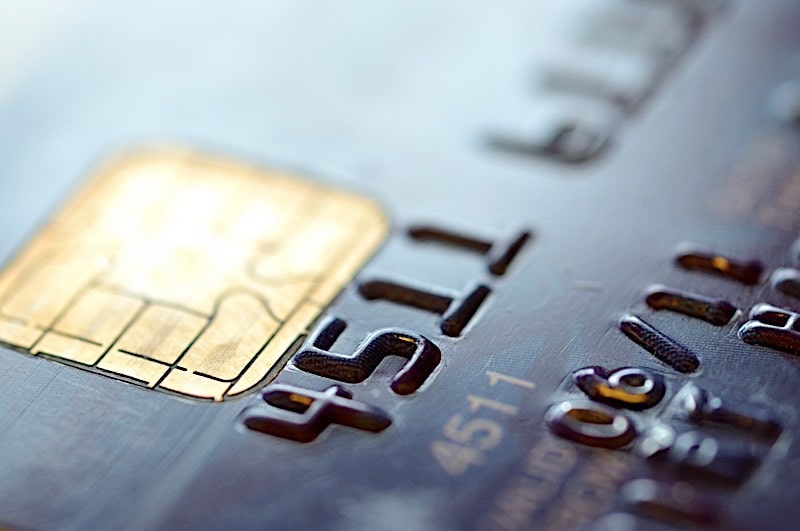 How To Check Business Credit
There are a few agencies that calculate business credit scores, including Bradstreet, Equifax, and Experian. Each organization uses slightly different criteria, though they operate on the same scale. To check your business credit, request a report from one of the above organizations. While it does cost money to pull a business credit report, it is better to catch errors before interfering with your business status. As a rule of thumb, business owners should aim to check their credit at least twice a year.
Investor Benefits Of Building Business Credit
What's so important about developing business credit for rental property investors? Taking the time to establish a business and build credit will go a long way in the long-term success of your company. According to Toby Mathis of The Anderson Law Group, building business credit "gives you access to loans and other credit that are not available to individuals and, more importantly, it gives you the opportunity to avoid being personally liable for the loan as well as having the loan report on your personal credit. These factors increase your access to money, reduce your personal exposure to the lending liability, and removes the risk of a reduced FICO score from the credit". Simply put, business credit can benefit you and your company in more ways than one. Below you will find some of the most important reasons every business should build a real estate business line of credit:
Business credit can reduce the personal risk involved in financing an investment.

Investors who establish business credit can build legitimacy within the industry.

Through business credit, investors can increase their access to different financing options.

Business credit (and the opportunities it provides) can allow investors to grow their businesses.
Risk
Before talking about gains and returns, it is smart to point out the risk-reducing and wealth preservation benefits that separating personal and business finances can offer. The separation of business (investment) credit and assets from everyday personal credit protects against various risks. It can help individuals keep income coming in and investment assets safe when personal crises creep up. Conversely, personal income and holdings can be reserved when investments run into issues. This becomes even more important when partners are involved in buy-and-hold real estate.
One of the initial steps in this separation is incorporating or forming some legal entity to invest under, such as an LLC. Even for the passive real estate investor starting with a property or two, LLCs can greatly decrease the risk of operating a business. Starting an LLC can also yield several additional wealth preservation and tax benefits, including lower fees, greater flexibility to distribute profits, and limited taxation.

---
[ Learning how to invest in real estate doesn't have to be hard!
Our online real estate investing class
has everything you need to shorten the learning curve and start investing in real estate in your area. ]
---
Legitimacy
While establishing a business entity to invest in and build credit can have powerful financial advantages, it is a lot bigger than that. Building business credit also goes a long way in establishing a reputation for you and your company. Competitors, lenders, clients, and even other investors will see established credit as a positive sign when deciding whether or not to work with your business. Though they may not look at your exact business score, it is easy to see how a business with strong financial standing will be more attractive than one without it. Not only can you do business more easily, but your company also has a higher value. Keep this in mind as you build business credit and increase the legitimacy of your organization.
Financing
While some investors have complained about access to credit in recent years, others have found business and investment property financing plentiful. This is primarily due to new regulations and uncertainty about the risks of residential consumer lending. Many lenders now exclusively offer financing to businesses and for commercial purposes.
Martin Lassen, Founder & CEO of GrammarHow states that a business line of credit "enables you to obtain a line of credit from a bank or online lender, which can subsequently be utilized to acquire real estate. The credit limit and interest rates will vary based on your business's income and credit profile". Real estate investors have been the big winners, as their entities are collateralized by brick and mortar institutions. Some find money has been thrown at them, and commercial mortgage lenders are competing furiously to win their business.
There are many options available: hard money, private money, commercial mortgage loans, business lines of credit, non-recourse loans, and store and contractor credit. This money and credit can be used to acquire income-producing properties, improve and maintain them, and re-market them for sale.
With true commercial financing, investors are not signing personal guarantees, and qualification is generally based upon the business' credit rating and income capacity. Among the other benefits of this type of leverage: access to significantly larger sums of investment and working capital, lower risk, high ROIs, and faster wealth building.
Scalability
One of the most attractive prospects of building business credit is the chance to grow your company (and your profits). With increased access to financing comes the opportunity to pursue more complex deals. This could mean building a passive income portfolio, acquiring more rehab projects, or even making the jump from residential to commercial real estate. Additionally, as you grow your business credit and increase your legitimacy, you may find more investors interested in partnering or working for your business. Use this appeal to build a reliable team, and you will find you can take on even more deals. Remember, by building your business credit, you can build your business into exactly what you want it to be.
---
[ Learning how to invest in real estate doesn't have to be hard!
Our online real estate investing class
has everything you need to shorten the learning curve and start investing in real estate in your area. ]
---
How to Start Building Business Credit
Getting started with business credit begins with incorporation or forming a business entity. With many lenders increasingly looking to social media for lending signals, building a presence online might not be a bad idea (though it shouldn't become a distraction or detour from investing). Consider other methods of building professional and business credibility too, which will make it more appealing for business lenders to extend credit. Some might start with small business cards or credit lines. Most will find they can jump right into obtaining commercial real estate loans. Just be wise with the credit.
Follow these simple steps to start building your business credit:
Incorporate your business: Start the process by incorporating your business or forming an LLC. The right legal structure will depend on your future business goals, but make sure you do your research. Choose a business name, register with your state, and submit the necessary paperwork to get started.

Get A Federal Tax Identification Number: Follow the online application process to obtain an EIN for your business, which will essentially serve as your business ID number. This number is crucial when starting a business and will allow your organization to be taxed properly.

Open A Business Bank Account: Do your research and find a bank with good account options for businesses. Start a checking account in your business name, and make sure you establish a good system for tracking your finances. This can be done with a spreadsheet you make or with the help of a financial app.

Get A Business Phone Number: It is a good idea to get a separate phone number for your business to be listed in the phone book and on marketing materials. Whether you use a landline or a cell phone, get a phone number in your business name. This will not only help you manage business communications but also establish credibility among potential clients.

Start A Business Credit File: At this point, search the main business credit bureaus to determine whether or not your company is already on file. If not, be proactive and start a business credit file for your organization. Make sure you have your EIN and bank account information established before you open a file, as these will help you get started.

Get Business Credit Cards: Apply for a business credit card that reports to the business credit bureaus. Don't be afraid to shop around before opening an account; after all, you want to ensure you choose the best real estate credit card to work with. Several business credit cards offer rewards and sign-up bonuses that you can use to your advantage.

Establish A Line Of Credit With Those You Work With: Pay attention to relationships with vendors and other businesses that you work with. Make sure you have at least five suppliers to start establishing credit for your business. Your first vendor as a business owner will likely be your phone company, though utilities, services, and other costs can help build your credit as well.

Pay Everything On Time: Just like with personal credit, it is crucial to make all payments on time to maintain good business credit. Set up a system to track your bills and remind yourself to monitor your monthly business budget regularly. This is the best way to ensure that you consistently build your business credit.

Separate Your Expenses: One of the worst mistakes you can make early on as a business owner is to confuse your business and personal expenses. This can result in business management errors or even mistakes when filing your taxes. Always keep your expenses separate, especially after going through setting up your business accounts and credit cards.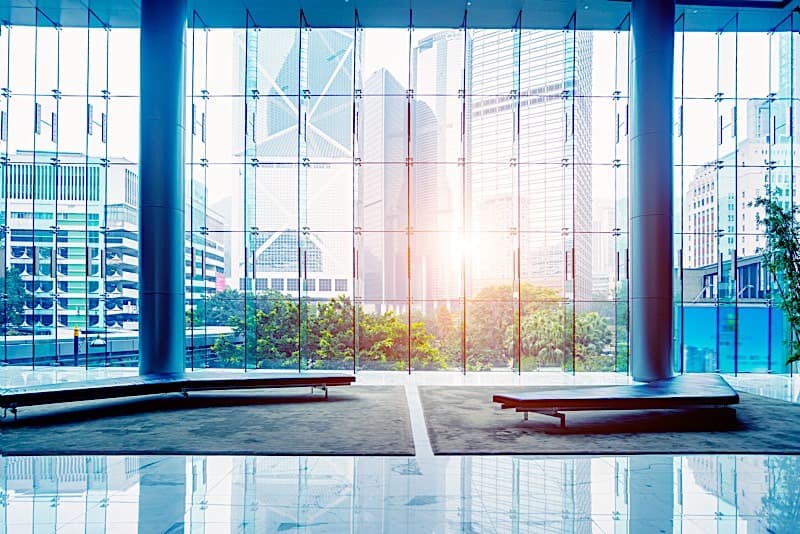 How To Use Business Credit To Buy Real Estate
Business credit can be a great way to grow your real estate business, and in some cases, can even be used to purchase real estate. One of the most well-known options is through a business line of credit. This allows you to take out a line of credit through a bank or online lender, which can then be used to purchase a property. The credit limit will depend on your business's income and credit profile, and the interest levels will vary. Similarly, investors can also opt to use an actual credit card to buy real estate. Again, the limit and interest rates will vary; however, a credit card can be an opportunity to earn rewards for other business expenses.
Investors may also be eligible for loans through the Small Business Administration (SBA). While these loans cannot be used for residential real estate, investors can buy commercial property with certain SBA loans. The best part is that these loans have low-interest rates compared to other financing options, making them a great tool for those eligible. The most important thing to remember when considering using business credit to buy real estate is to do your research. Business credit can be a great way to purchase property, but make sure to mind your due diligence before doing so.
How To Build Business Credit FAQs
Building business credit can be incredibly important when trying to grow your real estate business and portfolio. With that being said, not all business entities are created equal when it comes to business credit. On top of that, some people may be curious about how personal credit cards and business credit work together. Below you will find the answers to the most frequently asked questions regarding business credit and how to build it.
Which Entities Have Business Credit?
All business entities can establish business credit. This includes S corporations, C corporations, and LLCs. Independent contractors and sole proprietors can also establish business credit, but they need to be registered as a legal business to officially separate their business credit from their personal credit.
Do Personal Credit Cards Build Business Credit?
Business credit bureaus and consumer credit bureaus are separate entities, so your personal credit cards will not build your business credit. Regardless of what you are paying for, even if it's a business expense, your personal credit card will never affect your business credit.
Which SMB Loans Report To Business Credit?
Small business loan lenders have the option to report to business credit bureaus if they choose to. Apart from credit reporting agencies there is something called the "Small Business Financial Exchange" that many lenders report to. While this is not a credit reporting agency, the Small Business Financial Exchange collects information that may be purchased and used by business credit bureaus.
Summary
To build business credit, you will need to give yourself time. Remember: it is not something that will happen overnight. That's why the sooner you get started, the better. It's a good idea to pay attention to your credit when you start your business, but it is never too late to get on the right track. Try following some of the above steps to boost the credit of your real estate investing business. In time, you may open new options for financing and scale your business in the process. With the right preparations, business credit can help open new doors for your business.
---
Ready to start taking advantage of the current opportunities in the real estate market?
Click the banner below to take a 90-minute online training class and get started learning how to invest in today's real estate market!