Key Takeaways
The spring real estate market offers a number of perks for buyers, sellers, and investors.
It is too soon to tell if it will be a buyer or seller market 2019, but there are tips to follow no matter which side of the transaction you are on. 
Buyers may benefit from new property listings this spring, while sellers can enjoy the weather—which is sure to boost curb appeal.
---
The beginning of spring marks a frenzy of home buying and selling across the nation, much like the opening bell of the stock market. The best part is, no matter which side of the transaction you are on the spring real estate market represents unique advantages. Buyers and sellers alike will notice increased competition, stunning curb appeal and more as they navigate the spring real estate season.
It is still important to remember that there are pros and cons involved anytime you buy or sell a property, no matter how nice the weather is. Keep reading for a breakdown of the spring selling season, and make sure you stay focused on your goal this time of year.
Buyers Vs Sellers Market
Before getting into specific spring real estate tips, it's necessary to understand the difference between a buyers and sellers market. A buyer's market refers to an area where the number of properties exceeds the number of homebuyers. Essentially, when the supply outweighs the demand. Home buyers benefit from the increased inventory, which can lead to easier negotiations and potentially lower sale prices. During a buyers market, it is not uncommon to see properties remain on the market for longer than average periods.
On the other hand, a seller's market is classified by more buyers than available properties. This time, think high demand, low supply. The increased demand often lessens the amount of time properties are on the market, and can lead to bidding wars and higher sale prices. Seller's markets are even sometimes referred to as renter's markets because home buyers may choose to rent properties until they can save enough to be more competitive in an active market. It is not uncommon to hear spring referred to as one or the other; however, with the right tools both buyers and sellers can find success this season.
---
[ Thinking about investing in real estate?
Register to attend a FREE online real estate class
and learn how to get started investing in real estate. ]
---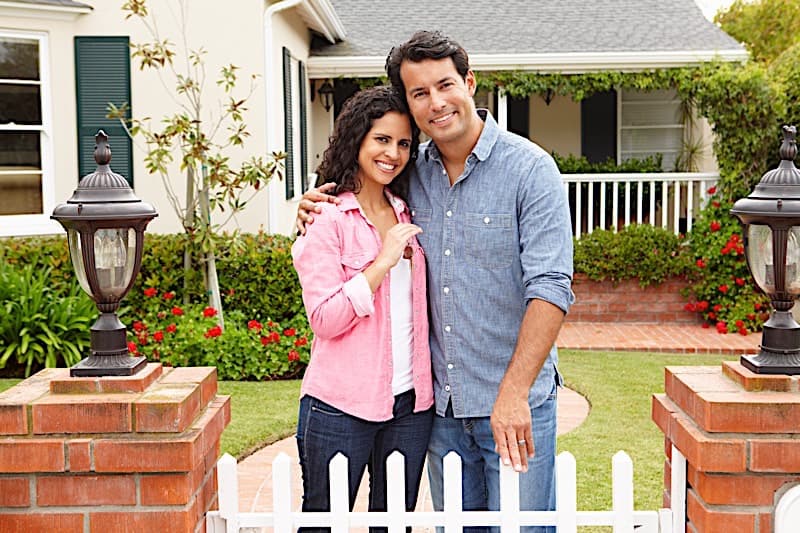 Spring Real Estate Market For Buyers
With spring officially underway, the first thing homebuyers need to understand is that inventory levels are low. Even entrepreneurs may want to consider a new real estate investment strategy with today's conditions. In fact, the biggest challenge buyers in many markets will face is actually finding a home to buy.
"There's a low supply of homes for sale this year, which has increased buyer competition," said Svenja Gudell, Zillow's chief economist. "Therefore, home hoppers who start their search in early spring may not be able to secure a house as quickly or easily as they'd hope."
However, the upside for homebuyers is the fact interest rates on home loans are expected to lower. The average rate on a 30-year fixed-rate mortgage is hovering just above four percent. According to Mashvisor, mortgage rates are the lowest they have been for over a year and are expected to remain that way throughout the spring home buying season.
Buying Spring Real Estate Pros & Cons
There are a number of benefits to buying a home in the spring, but that doesn't mean there are not downsides either. While buyers may notice new properties hit the market, they may also face increased competition. To make the best decision this time of year, buyers should make sure they are aware of the pros and cons associated with buying a home in the spring (and how to handle them).
For potential homebuyers, some of the springtime benefits include:
More Choices: Springtime generally opens the floodgates to new homes on the market. While that isn't necessarily the case this year, spring has historically provided large amounts of inventory to buyers. In addition, buyers looking for a house with particular amenities and features usually have better luck in spring, which should serve useful in future years.
Low Mortgage Rates: There's no better time to invest in real estate than when mortgage rates are low, and this year, mortgage rates are expected to hit new lows this season.
Easier To Spot Repairs: Spring makes it especially easy for homebuyers to spot potential problems compared to winter months. Major issues, including precious time with agents, can be avoided during the sunny season.
While spring is one of the most popular times to buy a home, that doesn't always equate to the best deal. For potential buyers this spring, some of the disadvantages are as follows:
Increased Competition: Because it's the most popular time to buy, your competition will be significantly increased. Another downside of more competition is the likelihood sellers stay firm on their asking price.
Higher Price Tag: Spring generally brings a seasonal shift that results in higher price tags for home. With more competition, sellers may even increase asking prices.
Spring Real Estate Tips For Buyers
There are pros and cons to buying a home in any season, and spring time is no different. If you plan on buying a home this spring, do not let the above information intimidate you. Instead, use it to your advantage and make sure you are prepared for the home buying process before you ever view your first property.
Before you purchase a home in the spring, consider the following tips:
Plan Your Needs and Wants: No matter what time of year you are buying a home, it is important to know what you are looking for. Set aside time to write down what you need in a property, and what you want (but are willing to go without). It is important to stay focused when touring multiple properties, and having a list ensures you have something to refer back to.
Be Prepared: There is no reason to wait for April showers to bring May flowers: prepare yourself for buying a home before you start looking for properties. Check your credit, get pre approved for a loan, and prepare your finances early on. This will help you not only find properties in your budget, but also make sure you are ready to make an offer as soon as you find the right one.
Know When To Be Flexible: Foreclosures and short sales may not be your first thought when searching for a new home, but try not to get caught up on the type of seller when looking for properties. Instead, stay focused on things that should be a priority (like location). This will make sure you keep your options open, while also guaranteeing you don't compromise on more important items.
Have Your Paperwork Ready: After you find "the one" it is crucial that you are ready for the closing process. Gather any necessary documents you will need to purchase the home. This includes your W2s, bank statements, and identification. Setting these aside ahead of time will make sure you are not scrambling at the last minute to find anything.
Pay Attention To List Price: If you are in fact shopping around a seller's market, remember that list prices may not be as negotiable as usual. While that doesn't mean you shouldn't try to negotiate, at the very least you should be prepared to pay the list price for a property. Consider this as you search for potential homes to help make sure you stay inside your price range.
Learn To Negotiate: That being said: the list price is not the only thing open to negotiation when closing on a property. To make your offer stand out in a competitive market, look for other benefits you can offer the seller. For example, you could suggest a flexible move out date in order to give them extra time. By negotiating where you can, you could strengthen your offer with a busy seller and ultimately end up with the house.
Hire The Right Agent: Look for a real estate agent who specializes in the area you are hoping to move. They will be able to provide you with valuable insights on the neighborhood, which will be invaluable as you search for a home. Do not be afraid to meet with more than one agent before deciding on one, after all you are the one purchasing a home.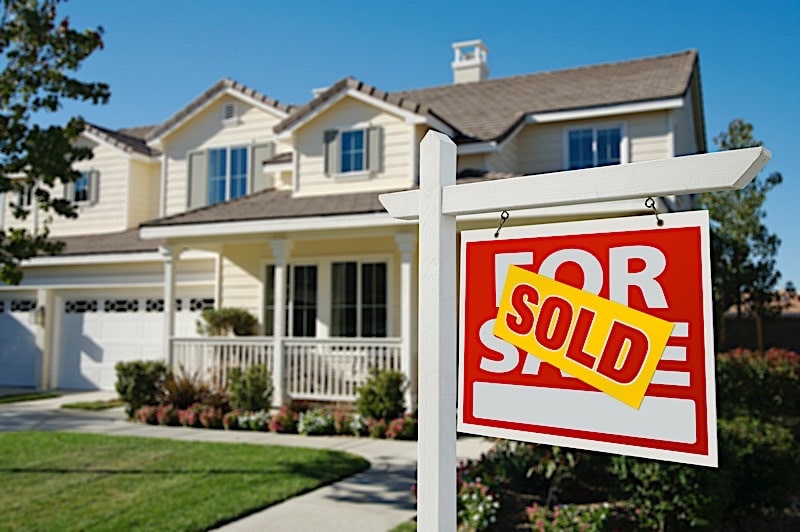 Spring Real Estate Market For Sellers
Spring tends to have positive connotations for sellers, and this year is expected to be no different. According to Jonathan Smoke, chief economist for Realtor.com, spring is expected to be "mainly a seller's market, filled with increasing home prices, relatively low inventory and fierce competition between buyers."
Homebuyers are not the only ones who should be excited for the spring real estate market. There are also a number of benefits involved for home sellers. In reality, the spring real estate market offers the most advantages to sellers, as homes not only sell for more money, but inventory sells faster. "If you're a seller," said Smoke, "this is the optimal time."
According to Zillow, homes sold from mid-March to mid-April sell around 15 percent faster and for two percent more than the average listing, and homes listed in late spring (May 1-15) sell around 18.5 days faster and for one percent more than the average listing.
Selling Spring Real Estate Pros & Cons
While the spring market looks promising for sellers, that does not mean they should enter the market unprepared. There are several advantages to listing a home right now; though sellers need to understand there may be a few drawbacks involved as well. Familiarize yourself with the ins and outs of the spring market to help make your property stand out this spring.
For potential home-sellers, some of the spring time benefits include:
Bidding Wars: With more homebuyers on the loose, springtime has the potential to create bidding wars and for sellers, this is as good as it gets.
You Can Be Picky: Springtime affords sellers the opportunity to be more cautious and take their time with potential buyers. This is definitely a win-win for sellers.
Homes Look Better: Clear skies, fresh cut grass, flowers in bloom, the springtime presents homes for sale in a better light. With a little home staging, which is the beautification process of preparing your house for sale, you'll be in escrow in no time!
Spring also presents some disadvantages for sellers, which include:
Pickier Buyers: The biggest hurdle for sellers during spring time is the fact that homebuyers can be more critical in their buying process. "Buyers aren't as pressured [during the on-season], so there's no reason they would take a house that takes $15,000 to $20,000 worth of work. I think the time factor plays a big role in necessity," said Gregory Gronbacher, a Realtor in the Grand Rapids, MI area.
More Sellers: The unfortunate catch-22 of spring time is that you are not the only seller wishing to capitalize on the home buying season. As one of the busiest times of year, sellers will need to recognize the competition and make their property listings stand out.
Spring Selling Season Tips
It is necessary to understand the pros and cons before listing a property, no matter what time of year it is. That being said, there are some tips specific to spring that can help ensure you find success. Think about what makes your property unique, and how you can best show case it to buyers. By putting the time in to your home and listing, you can help make sure your property sells quickly and for what it's worth.
If you're planning to sell a home this spring, consider the following tips:
Price To Sell: Whether it's spring, fall, summer or winter, if your house isn't priced right it's not going to sell. At the very least, poor pricing could force your property to sit on the market for way too long. Research comparable properties in the area, or listen to suggestions from your real estate agent and choose the right price for your home.
Boost Your Curb Appeal: Use the season to your advantage and take your curb appeal to the next level before taking property photos. There are so many flowers in bloom during this time of year that can really make a difference on your curb appeal. Look for options that will last in your area and don't be afraid to get your hands dirty on a little landscaping work.
Light Up The Property: Spring is associated with pastel colors, bright skies and floral accents. You don't have to redecorate your home by any means, but it is a good idea to add a few spring touches here and there. Keep curtains open to let natural light in, use light hues when staging, and coordinate your marketing materials for the season. Without going overboard, you can utilize a spring time look to make your property seem inviting and open.
Prepare For Viewings: To help make all of your spring cleaning worth it, make sure you are actually ready for property viewings. For example, set out a welcome mat and umbrella holder so potential buyers can wipe their feet and leave their umbrellas at the door before entering the home. This will help make sure you only have to do minor touch ups between viewings, rather than starting from square one each time.
Look Out For Pollen: While spring is known for its nice weather, there is one main drawback: pollen. Depending on your market, you may need to go the extra mile to make sure windows, doors and porch aren't covered in yellow dust. In most cases, pollen is not going to be a deal breaker but you do want to make sure potential buyers don't leave your open house with an allergy attack.
Home Staging: Believe it or not, studies have shown that home staging helps properties sell 50 to 80 percent faster than non-staged homes, and spend 81 percent less time on the market. For sellers, learning the keys to home staging could end up earning you more money. Read these home staging tips to make sure your property stands out.
Make Necessary Repairs: Although there are a lot of buyers shopping the market this time of year, you will still be responsible for a home inspection during closing. If you are aware of any potential problems with the home be proactive and make any repairs before selling. This can help speed up the closing process and ensure a smooth transaction.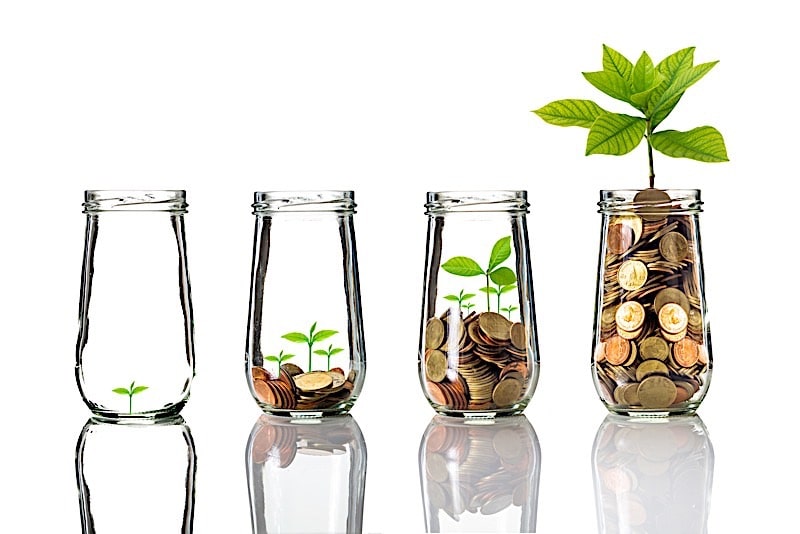 Investor's Guide To The Spring Real Estate Market
You may be wondering where real estate investors fit into the fast-paced spring market. The truth is, there is a lot to learn about the season that can benefit investors greatly. Whether it is a buyer's or seller's market this year, investors can find success by playing their cards right. This means learning the nature of your local area, revamping your marketing materials, and networking more than ever.
One factor impacting the real estate industry this year is an increase in average wages. According to Think Realty, average wages are up 3.4 percent from this time last year. This is the highest year over year change in a decade. This increase suggests the emergence of more potential home buyers, or increases in the preferences of renters. Investors who rehab homes will find this information particularly useful as they may be marketing to first time home buyers.
As I mentioned above, mortgage rates are the lowest they have been for a year, which is expected to further impact the spring market. Aspiring homeowners may find these financing options more attractive, and could hit the market in large numbers. Investors with buy and hold properties may see this as a promising sign for listing properties. As always, be sure to evaluate your market thoroughly before making the decision to list your property.
Finally, investors who operate vacation homes and short term rentals may start to see increased demand ahead of summer. Depending on your market area, spring marks the start of tourist season and investors should be prepared. If you list your property online, think about freshening up your photos or adding to your property description. In order to take advantage of the various benefits associated with the spring real estate market, investors should be prepared to hit the ground running this year.
Summary
As the busiest time of year, spring generates an onslaught of activity that can be mutually beneficial for homebuyers and sellers alike. That's why the spring real estate market continues to be one of the major hallmarks of the industry, providing a wealth of opportunity for homebuyers and sellers alike. While the best time to buy or sell a home is when it's right for you, there are undeniable benefits of the spring real estate market.
What are your tips for navigating the spring real estate season? Share your advice in the comments below.
---
Ready to start taking advantage of the current opportunities in the real estate market?
Click the banner below to take a 90-minute online training class and get started learning how to invest in today's real estate market!