Commercial real estate is at the top of many investors' wish lists, and for good reason: it has proven to be a lucrative endeavor time and time again. However, if you are buying commercial property, it is important to understand that increased reward can also mean increased responsibility. That's why it is crucial to mind your due diligence and follow sound practices.
As you might expect, commercial properties are a departure from traditional single-family investments. From crunching numbers to raising capital, buying commercial real estate requires more of an investor. That said, with the right dedication, you can learn how to take on more complex properties. The following guide will walk you through buying commercial real estate and help you get started today.
---
[ Thinking about investing in real estate?
Register to attend a FREE online real estate class
and learn how to get started investing in real estate. ]
---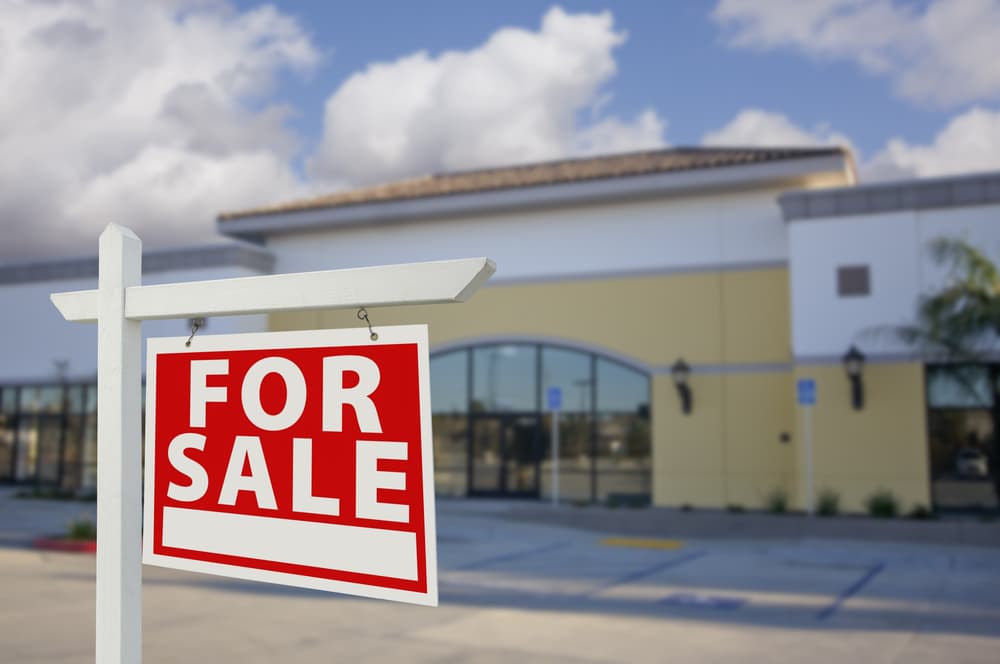 What Is Commercial Property?
Commercial property is any real estate property that is specifically used for business purposes. Commercial property is defined as buildings that house businesses, land with a primary purpose of generating profit, and residential rental properties. Using a building as a commercial property affects financing on the property, tax treatment, and specified laws on the building.
Commercial property includes malls, grocery stores, office buildings, manufacturing shops, and much more. Commercial property performance, including sales prices, new building rates, and occupancy rates, often measures business activity in a given region or economy. For the United States as a whole, Moody's provides the Moody's/RCA Commercial Property Price Indices (CPPI), which measures the price changes in commercial real estate across the country.
Types of Commercial Property
There are five different categories of commercial property that you can invest in. These include office spaces, industrial, retail, hospitality, or multifamily properties.
Commercial office spaces can be further categorized by classes A, B, or C. Class A office spaces are the higher-end spaces that have been recently updated and are more competitively priced. Class B office spaces are less competitive and typically renovated after purchase. Class C office spaces are much older buildings (typically over 20 years old) that need immediate maintenance.
Industrial, commercial real estate spaces are factories, plants, or warehouses used to manufacture and distribute products. On the other hand, retail commercial spaces are used for the selling of products and services. These can be malls, shopping centers, or stores.
Hospitality commercial real estate includes hotels, motels, and even some forms of short-term rentals. Finally, multifamily commercial real estate buildings are residential properties that include five or more dwelling units such as apartment buildings and complexes.
Buying Commercial Property Vs. Residential Property
Buying commercial property is commonly known as a worthwhile investment. Investment costs, including additions and customizations for tenants, are significantly higher than residential properties. In turn, the returns on commercial properties are also significantly higher.
Commercial properties tend to have more straightforward pricing compared to residential properties. You will not have to deal with factors as you would with buying residential properties, such as emotional or personal attachments.
Buying commercial properties also opens you to the triple net lease. Some of the risks will be dealt with by the leasing business; this is not available to residential real estate investors.
How To Buy Commercial Property In 7 Steps
Identify your motivations for investing

Evaluate different commercial property types

Lock down your financing

Build the right team for the job

Identify a potential property in your market

Run the numbers on the property

Make an offer and close the deal
Buying commercial properties can be thought of similarly to purchasing traditional real estate, but on a bigger scale. Investors will still need to conduct sufficient research and mind due diligence, but there will be differences in the numbers. Commercial properties often equate to higher purchase prices, longer leases, and increased rental income. To prepare for these differences, investors should ensure they have the right systems in place. Not surprisingly, as you gain experience, you will become more comfortable analyzing properties and landing deals.
Kevin Miles, a leading specialist, and finance analyst from loanadvisor.sg advises that anyone buying commercial property should "review the location thoroughly to consider your investment options. The deals of commercial properties are mostly done with the aim of profit maximization through future investment. The prospect of furore investment and its success depend largely on the location of the property and its accessibility".
If you want to start purchasing commercial real estate, or you want a better idea of what to expect, consider the most important steps in the commercial real estate buying process:
1. Ask Yourself Why You Are Investing
Before you can even consider buying commercial real estate, you need to ask yourself why you are doing so in the first place. There is no point in investing in a commercial asset if you don't know what you hope to accomplish. Instead of investing first and determining what you want later, try identifying your "why" first. Determine what you want to accomplish, and then search for an investment to help you achieve that goal. Here are a number different of strategies for buying commercial real estate:
Land Banking: This is when you buy larger tracts of land that will likely be developed in the future. As development moves closer, the land will appreciate in value.

Development: Commercial real estate development happens when raw land is purchased and constructed into properties.

Fix & flip: Much like residential fix-and-flip, this is when you buy commercial real estate, make repairs, install upgrades, and resell it at a higher cost.

Wholesaling: Wholesaling commercial real estate is where you find a good deal on a property, put it under contract, then sell the contract to another investor or owner-occupant.

Owner-Occupied: This strategy is when you buy commercial real estate and plan to run your own business within it.

BRRRR: Also similar to the BRRRR method in residential real estate, this is when you buy, rehab, rent, refinance, and repeat.

Passive investing: This is when you buy commercial real estate strictly for passive income. This usually occurs when you don't have time to run and operate deals yourself.
2. Consider Your Investing Options
Commercial real estate is a broad term and can include retail shops, industrial complexes, office buildings, large apartment buildings, and many other commercial real estate types. In other words, commercial real estate is property used for business purposes. Therefore, it is in your best interest to determine which type of commercial real estate you want to deal in. To help you with your decision, remember why you are investing in the first place.
3. Secure Financing
Try to secure financing before you even start looking for a commercial real estate property to buy. That way, you'll not only know how much you can afford, but you will be able to facilitate a deal faster and more efficiently with the money "in hand."
There are numerous financing methods to choose from, ranging from a commercial real estate loan to hard money lending. It is not uncommon to utilize more than one source of funding for a commercial deal. Depending on the specific property, you can tap into a small business loan, apartment loan, or even seller financing. Each of these options will come with unique loan terms and interest rates, so weigh your options carefully.
4. Align Yourself With The Right People
Real estate is a people business, and buying commercial real estate is no exception. You will want to make sure you align your services with the right professionals. Consider hiring a commercial real estate agent that specializes in the types of transactions you hope to complete, a commercial real estate attorney well-versed in the laws of commercial real estate, and even a certified personal accountant (CPA) to make sure the deal goes according to plan. Several professionals can help, so don't be afraid to ask for assistance. The right partners may be the key to landing the deal of your dreams.
5. Find A Property That Meets Your Criteria
With everything in place, begin your search. By now, you should know your criteria; stick to them. Remember why you are buying commercial real estate, and look for a property that can get you to the finish line. Remember, there's no reason to buy a property that doesn't help you realize your goal, no matter how good of a deal it may seem on the surface.
6. Mind Due Diligence
Again, buying commercial real estate isn't the same as buying a single-family home. Before you proceed, mind due diligence. Run the numbers and analyze the deal as a whole. Are the inherent risks worth the potential rewards? Is there another property that would be better suited to your goals? Now is the time to analyze every detail. Only move forward once you are certain the property will be beneficial to your portfolio.
7. Close The Deal
Once you find a property worth pursuing, be sure to make an offer with a contingency clause. More specifically, make an offer with an inspection contingency that gives you an out if the commercial property doesn't pass the inspection. If everything looks good, continue to mind due diligence by getting the appropriate insurance set up and reviewing all included documents. There's a lot that goes into a commercial real estate transaction, so make sure you are prepared.
I want to make it abundantly clear: this is by no means a comprehensive list of every step associated with buying commercial real estate. It is, however, representative of some of the most important steps you should never forget. To be clear, you should consult a professional before moving forward with your own commercial real estate purchase.

---
[ Learning how to invest in real estate doesn't have to be hard!
Our online real estate investing class
has everything you need to shorten the learning curve and start investing in real estate in your area. ]
---
Is Buying Commercial Property A Good Investment?
Yes, buying commercial property has proven to be a smart investment for those who know what to expect. The income potential alone is what draws so many real estate investors to this asset type. Commercial real estate is known to have a higher return on investment when compared to residential properties. Besides profitability, buying commercial real estate can also lead to stronger professional relationships, more flexible lease terms, and limited business hours. Investors who opt for commercial real estate will also enjoy attractive financing options and equity appreciation.
For commercial real estate to be a smart investment, there is one thing you will need to look for first: an experienced commercial real estate broker. Nothing else will be worth as much to your search or help you over the course of a commercial real estate deal more so than a professional that is well-versed in commercial real estate. And while their services will certainly set you back (somewhere in the neighborhood of six percent of the purchase price), I can assure you it's usually worth it. A great commercial real estate attorney will help you every step of the way, from finding a deal to negotiating terms and prices. In fact, a good agent can save you more money than their services cost.
Once you have a commercial real estate professional on your side, begin to explore the different types of commercial properties on the market. Whether you realize it or not, there are significant differences between office buildings, industrial properties, retail properties, apartment buildings, and other commercial real estate types. It's in your best interest to know them all. Be careful to vet the options made available to you. Look at the types of commercial real estate up for sale, and determine which type of property suits your needs. What the property is zoned for will have a big impact on how you proceed, so it's best to know what you are getting into ahead of time.
Buying Commercial Real Estate FAQ
At this point, you may still have questions about commercial real estate, and that is okay. Learning to take on more complex investing strategies takes time and research. If you still have questions on how to buy commercial property, there are resources you can use. The following questions about buying commercial real estate can help:
Why is the owner selling in the first place?
Not unlike every other investment strategy, buying commercial real estate will work out more often than not for those that mind due diligence. More importantly, the more you know about a respective deal, the better off you'll be, and the reason behind the sale is no exception. That said, uncover the exact reason the current owner is intent on selling. Not only will the answer help you in negotiations, but it could point to any red flags that are best left avoided. Just remember one thing: sometimes, the best choices you make are the ones you don't make.
What are the different types of commercial real estate, and why should I care?
Commercial real estate represents a lot more than simply shipping centers and restaurants. These properties can be anything from retail stores to hotels and office buildings and many things in between. As such, each commercial property is most likely zoned according to its purpose, and that zoning is important for you to pay attention to. Perhaps even more importantly, the zoning will determine what you can do with the property if you buy it, so be aware. Make certain the zoning laws fit with your strategy.
Why should I invest in commercial real estate over single-family homes?
Commercial real estate boasts one benefit that single-family homes have a hard time matching: the value of scale. Due to the sheer size of most commercial buildings, at least as they compare to traditional homes, commercial buildings offer the potential for larger profits. It is also nice knowing most of your tenants will have a vested interest in the property, which means you are less likely to deal with unruly tenants. Business owners are typically more inclined to treat the property with respect because it is, after all, their own livelihood.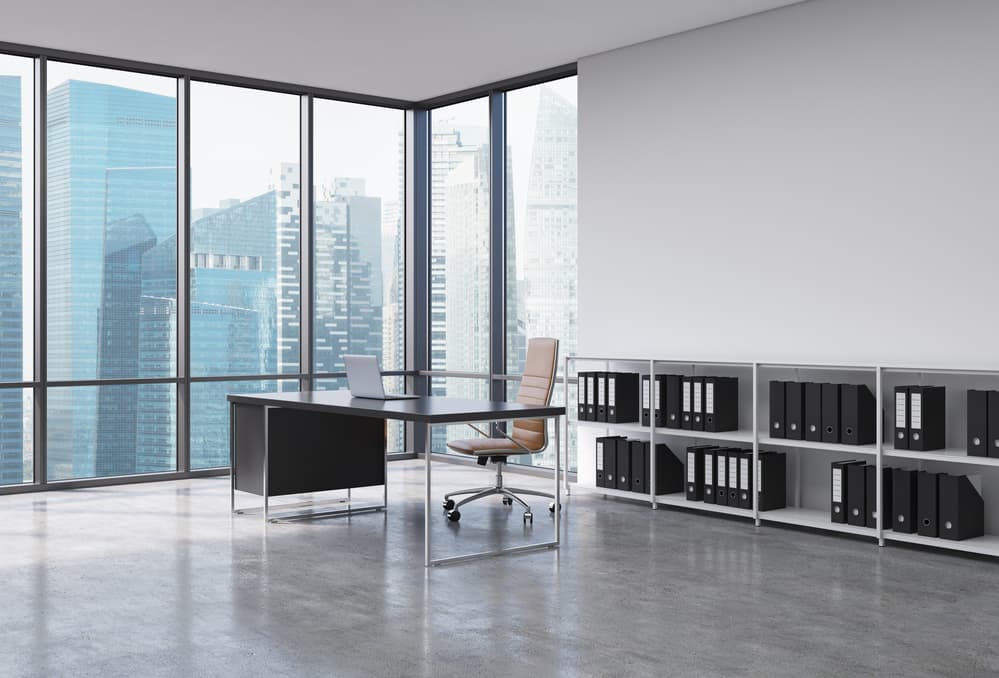 Buying Commercial Property Tips
Learning to buy commercial properties has become the next logical step for many investors who have grown comfortable dealing in single-family homes. If for nothing else, commercial real estate represents the next challenge or exit strategy that can elevate your investing career to an entirely new level. While buying commercial real estate can certainly coincide with amazing benefits, it's not without a few downfalls: risk, difficulty, and the sheer volume of capital required to deal in commercial real estate can all impede an investor's progress.
However, it is worth saying that buying commercial real estate is not impossible. Not unlike buying single-family homes, there's a process, one that, if followed correctly, can result in amazing benefits. That said, you must know what you are doing if you hope to realize success in the commercial industry. Jumping in without a plan is the surest way to sabotage your own efforts and ruin everything you worked so hard to achieve.
If you want to successfully transition to commercial real estate, familiarize yourself with the commercial real estate buying process. Here are a few buying commercial property tips to help:
Learn The Language: There can be a learning curve when making the transition from residential to commercial real estate, so you may need to go back to basics before you get started. Familiarize yourself with terms and concepts commonly used in commercial real estate, like capitalization rate and building classification. Reviewing the language will help make sure you are comfortable talking to potential business partners, tenants, and lenders.

Find A Market: Just like with any real estate investment, location is everything. It is not uncommon for commercial real estate investors to venture outside their market area or invest in multiple markets. Analyze each market you may want to invest in to find the right area to invest in. Don't be afraid to choose high-performing markets simply because they are outside your local area or state.

Work With Your Mentor: A mentor is crucial for any real estate investor, but it can be beneficial when it comes to more complex investing strategies like commercial properties. Attend real estate networking events in your area or ask your existing connections to meet someone with commercial investing experience. As you build a relationship over time, their advice and insights could help as you build a portfolio.

Visit Properties: As you start identifying potential properties, make sure to visit each of them. This will give you a better idea of what to expect if you choose to move forward with the deal. Even if you do not plan on managing the property yourself, it is still a good idea to picture what the building will be like. Visiting properties can help you narrow down your options if you have more than one investment you are trying to choose between.

Protect Your Assets: Before you move forward with your first commercial deal, make sure the rest of your assets are properly protected. Look into the way your business is currently organized and how a commercial property will fit into that. Research different types of liability insurance and business structures before taking on more complex properties.

Self-Education: It's easy to fall for the allure of commercial real estate. With larger properties and higher profit margins, this investing niche can be a highly attractive strategy. That being said, you need to educate yourself on the ins and outs of commercial properties. Try listening to podcasts, watching YouTube videos, and reading new books on commercial investing. Don't be afraid to ask around your network for informational interviews or advice on the strategy. Education is key as you venture into this new strategy.
Finding The Right Commercial Property For Your Business
There may come a time when your real estate investing business outgrows your home office or rental space. These growing pains can slow down business operations by preventing owners from hiring new employees, taking on new deals, and earning certain financial benefits. The next logical step is typically to purchase a commercial space for the business itself when the time comes. In fact, according to a study from Bank of America, the small business sector occupies 30 to 50 percent of all commercial real estate spaces. However, many business owners get stuck on one main question: how do you find the right commercial property for your own business?
The answer is actually much simpler than you think. The processes laid out above still apply to a commercial space being evaluated for your own business. You need to look at the market, the different financing options, and the potential return on investment. After considering these aspects of a commercial property, business owners must then take it one step further: putting themselves in the position of a potential tenant. Imagine how your business will fit into the space. Is there enough parking? How will the office be laid out? Is there room for future expansion?
Evaluate your company's needs one, five, and ten years down the road before looking at properties. Consider what type of financing you will use for the deal. After you have acquired this information, begin looking at properties that fit these needs. You may find that searching for the right commercial property for your business takes longer than finding one for a buy-and-hold deal. Even though the process is similar, the timelines can vary drastically. Keep this in mind and be persistent in your search; it could pay off in the long run.
Underwriting Commercial Real Estate
Analyzing and underwriting a commercial deal is far from the process used to review a residential property. There are numerous additional variables to consider with a commercial deal, though market factors remain crucial. Investors should take time to develop the right deal analyzer, including a quick way to determine if a property is worth a closer look. Many commercial investors utilize a gross profit percentage or capitalization rate formula as part of their analysis. Other variables, such as price per square foot or cash on cash returns, can be helpful to consider as well.
In essence, underwriting commercial real estate is a great way to determine the profitability of a given deal with your financing, property, and market in mind. It is a good idea to create a spreadsheet to quickly calculate and record your numbers. As you analyze and tackle more commercial deals, you will find the underwriting process that works for you. In time, you can develop a foolproof system for deciding on the right investment properties for your portfolio.
CCIM Certification
The Certified Commercial Investment Member (CCIM) Institute offers coursework on the commercial investing process. The CCIM Certification is taught by leaders in the real estate industry, and is aimed at investors, brokers, agents, and other professionals in the industry. The coursework teaches various methodologies for evaluating and underwriting commercial deals. While the CCIM Certification is not an industry standard by any means, it is one route to bolster your credentials, learn about the industry, and eventually expand your investment portfolio.
Summary
Buying commercial real estate can certainly be well worth your time if you do it correctly. Savvy commercial real estate investors have already proven that it belongs in a well-rounded portfolio, but I digress. For as beneficial as it can be to own commercial real estate, it can be equally devastating for those that go in without a plan. If for nothing else, buying commercial property comes with risks for those that act irrationally. Poor investment practices could result in devastating problems, and the size of commercial investments only magnifies them. Therefore, it pays to have a sound plan in place. With proven systems on your side, you are more likely to avoid the pitfalls of commercial investing and realize success.
---
Ready to start taking advantage of the current opportunities in the real estate market?
Click the banner below to take a 90-minute online training class and get started learning how to invest in today's real estate market!