Key Takeaways
Investing in corporate rentals can be a lucrative strategy for investors who know what they are doing.
Many businesses are in search of corporate housing for rent, making this a great opportunity for real estate investors.
Both short- and long-term corporate housing can attract high-quality tenants and increase overall revenue for investors.
---
With so many investing strategies in real estate, unique, but profitable, opportunities often go unnoticed. Among the most underrated rental strategies in today's landscape are corporate rentals. While corporate housing rentals are not uncommon, many investors are oblivious to the full potential of this property type. Read on to learn about the numerous benefits of corporate rentals and determine whether or not this strategy is right for you.
What Are Corporate Rentals?
Corporate rentals are properties rented out to businesses for long-term employee accommodations. They are used instead of hotels to provide corporate employees high-quality rental units. This setup can be mutually beneficial for real estate investors and corporations looking to house traveling employees. While investors can benefit from rental income and other perks, corporations are able to provide stable housing for employees required to relocate and travel.
In the real estate world, corporate rentals are usually considered short-term rental properties, similar to Airbnb homes. However, different preferences define corporate rentals, and investors should be prepared to meet businesses' needs. Tenants will be more inclined to stay in corporate rentals that are high quality, fully furnished and well maintained. In order to be successful in corporate renting, investors should be prepared to meet tenants' expectations and market their properties accordingly.
Types Of Corporate Renters
Business executives

Professional athletes

Professors and university staff

Medical professionals

Entertainers

Legislators and government employees

Military officials

Consultants

Attorneys

Families of corporate renters
---
[ Thinking about investing in real estate?
Register to attend a FREE online real estate class
and learn how to get started investing in real estate. ]
---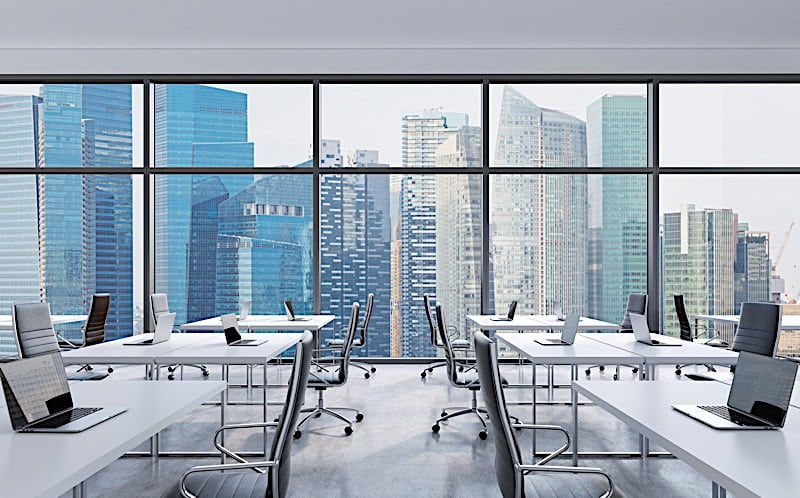 Benefits Of Investing In Corporate Housing
The corporate housing market has traditionally been dominated by large corporate housing providers; however, investors willing to break into the market may find this investment strategy to be highly profitable. While corporate housing may have higher upfront costs due to the demands of the market, investors may notice increased revenue in the long run.
Additionally, investors hoping to attract reliable tenants may find corporate housing particularly attractive. It may be difficult to find tenants to start because the demand for corporate rentals can fluctuate, but when investors do find tenants they are often pre-screened and of "higher quality."
Other benefits corporate rentals offer include the following:
Corporate rentals can generate high profits through monthly rental income.

Executives and other professionals are in need of corporate housing, which results in inherently high-quality tenants.

Corporate short-term rentals typically require less maintenance than other rental properties.

Properties are customized to tenants' preferences, which can increase overall revenue.

Investors have the opportunity to build a network with a unique set of professionals.
Increased Revenue
First and foremost, corporate rentals often generate increased revenue when compared to typical rental properties; this is due to a combination of several factors including corporate demand, high-quality tenants and well-maintained properties. Corporate travellers are often looking for a home away from home, making them more willing to pay increased rent prices to ensure the property is high quality. By providing amenities, furniture, and utilities, investors will likely see positive returns in the long run.
Quality Tenants
Corporate housing is known to attract and maintain high-quality tenants. This means they pay rent on time, keep the property in good condition, and are very clear in their expectations. Whether investors are working with a property manager or handling the property on their own, high-quality tenants can make owning a rental much easier. Investors will typically enjoy prompt payments and open lines of communication.
Low Maintenance
Most investors associate short-term rental properties with increased maintenance requirements. However, corporate rentals differ from typical short-term rental properties because of their high-quality tenants and designated use. While owning a vacation home or Airbnb property may result in the occasional maintenance issue or noise complaint, corporate rentals are typically void of these issues. High-quality tenants can also result in fewer property issues overall, as they are known for treating the property well.
Customizable
Corporate rentals do not refer to one specific property type and —instead—include single-family homes, apartments, condos and more. For investors asking themselves "what is corporate housing," the answer simply depends on the type of property in which they choose to invest. Once investors determine which type of property to work with, they will be tasked with customizing it to fit the needs of corporate renters. This includes, but is not limited to, furnishing it, supplying amenities, and more. Though it may sound more expensive to customize a rental unit, it is actually a benefit in the long run. By increasing the appeal of the property, investors can ensure they make high returns through rental income.
Networking Opportunities
High-quality tenants result in a number of benefits for investors, but one of the most unique opportunities is the chance for networking. When investors identify and interact with corporate renters, they will likely encounter professionals from a variety of fields. Investors can use this opportunity to build their networks and form positive business relationships with their tenants. In time, networking can lead to business referrals, lease renewals, and positive reviews of your investing business. Investors should be responsive to tenants' concerns and keep the lines of communication open at all times.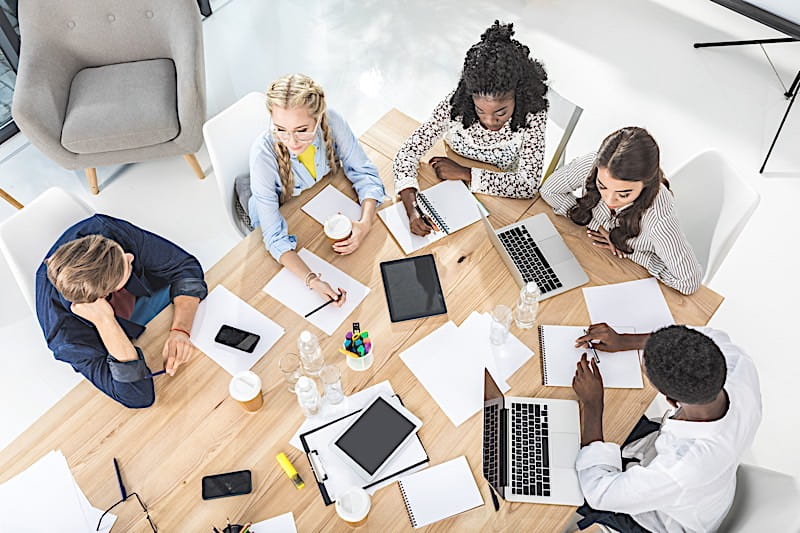 Summary
Any investor in search of a profitable investment strategy should consider the benefits offered by corporate housing. While this property type is not as well known in comparison to vacation homes or other rental properties, it still proves to be a lucrative strategy when properly pursued. Investors hoping to get started should ensure they are prepared to provide high-quality rental units and implement strong marketing campaigns to attract corporate clients. When managed correctly, corporate housing can lead to high profits and new opportunities for real estate investors.
Are you considering short-term corporate rentals for your next investment? Share your thoughts below: