Jump to
---
---
Perhaps you're new to real estate investing or are a professional interested in trying their hand at a new strategy. But regardless, chances are you've been wondering how to find distressed properties for sale. Distressed properties are attractive to investors because they often offer deals that are undervalued, helping to increase the prospective profit margin. Below you will find a discussion on creative ways to find distressed properties, including how to buy distressed properties, and some important tips to keep in mind.
What Is A Distressed Property?
A distressed properties is a home that can no longer be maintained by the current owner, either physically or financially (or both). For the sake of real estate investing, distressed properties (otherwise known as pre-foreclosures) are homes in which the owner has been unable to keep up with mortgage obligations and are therefore at risk of falling into foreclosure. It is worth noting, however, that a pre-foreclosure is exactly what it sounds like: the owner is merely at risk of foreclosure, and not currently in the process of it.  Some properties are found to be in poor condition due to neglect, or because it is at risk of being foreclosed upon.
---
[ Want to own rental real estate? Attend a FREE real estate class to learn how to invest in rental properties, as well as strategies to maximize your cash flow and achieve financial freedom. ]
---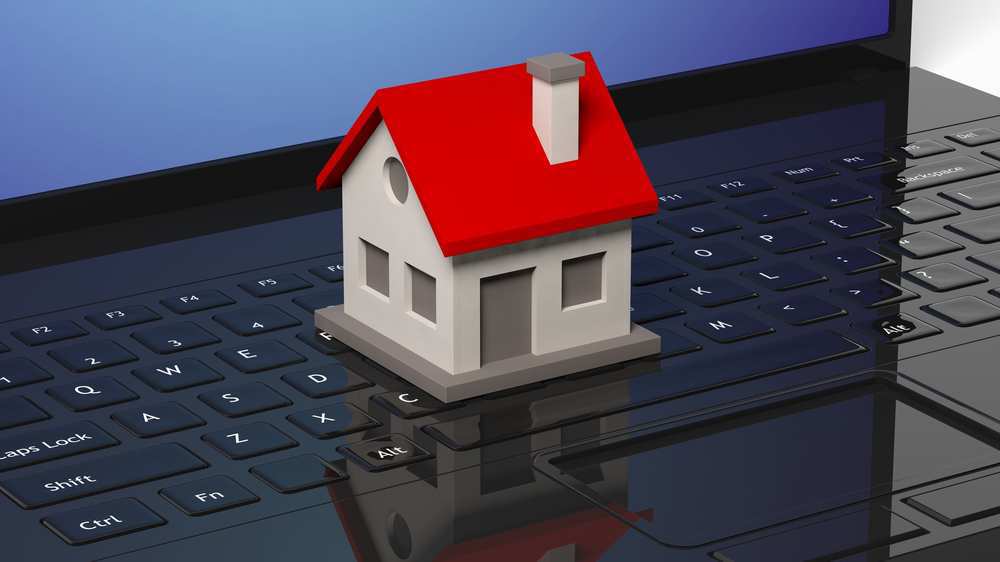 How To Find Distressed Properties: 9 Creative Hacks
Distressed properties represent particularly attractive investment opportunities. Not only can they offer wider profit margins than traditional deals, but they can also represent less competition. This is because oftentimes investors are unsure how to actually find and invest in distressed properties. There are a number of ways to find these opportunities, but the following hacks are among the best:
Look For Neglected Properties

Check Tax Records

Find Properties With Delinquent Mortgage Payments

Consider Probate Options

Peruse REO & Bank Owned Property Listings

Drive For Dollars

Talk To Out-Of-State Owners

Check The MLS

Search Online
Look For Neglected Properties
When it comes to the physical appearance of a distressed home, there's one telltale sign to keep in mind: neglect. To find distressed properties for sale, start by selecting a target neighborhood then be on the lookout for signs of homes that may be neglected. A distressed property may have:
Multiple notices placed on doors or windows

Peeling or faded paint

Indoor and outdoor lights not turned on at night

A yard with overgrown weeds or neglected lawns

Broken windows or any other needed exterior repairs

Uncollected mail or newspapers
More often than not, a neglected home and yard mean the owner has given up trying to maintain the property. Now, that could mean one of two things: either the owner simply doesn't want to maintain the home, or they simply can't afford to. If you come across the latter, you may find a motivated seller willing to part ways with the home at a discount.
Check Tax Records
Delinquent taxes are public record and could suggest a homeowner is in financial trouble. If for nothing else, those who can't pay their taxes may also not be able to pay their mortgage. Therefore, those with delinquent taxes could be motivated to sell.
Find Properties With Delinquent Mortgage Payments
Not surprisingly, homes with delinquent mortgage payments represent the epitome of distressed properties. Those who can't pay their mortgage are at risk of foreclosure, and may be willing to sell at a discount if it means avoiding foreclosure and all of the financial woes that accompany it. Fortunately, delinquent mortgages are made public and can also be found at the home's local court house.
Consider Probate Opportunities
The probate court is yet another creative space to find distressed properties. Probate properties, or those that are left behind as the result of a significant life event—like divorce or a death in the family—represent an opportunity for investors. In many cases, those inheriting the home may not want it. This represents the chance to take it off their hands for a good price. It should be noted that making an offer on a probate sale requires a special process, as the property is being sold through an attorney or an executor.
Peruse REO & Bank Owned Property Listings
Real estate owned homes, or REOs, are those properties that have already been repossessed by lenders. That said, lenders aren't in the business of holding real estate inventory and would rather get rid of non-performing assets. As a result, savvy investors may be able to convince said lenders that selling them the home at a discount is their best move.
Drive For Dollars
If you're wondering where to find distressed properties, there is a traditional method that transcends time: hopping in the car and driving around. Assuming you already have a target neighborhood in mind, simply drive around and look for properties that stand out from others. Signs to look out for include an overgrown yard, broken windows and shutters, exterior paint that is faded or peeling, notices that are posted on any doors, and junk mail and newspapers that are left uncollected. If you find a property that meets any or all of these descriptions, be sure to write down the address so you can start investigating.
Talk To Out-Of-State Owners
Various circumstances can cause homeowners or investors to move out of state, resulting a potentially challenging dynamic. These property owners may struggle to manage and maintain homes in areas they cannot visit often. As you might imagine, this can lead to distressed properties and highly motivated sellers. The best way to identify out-of-state owners is typically through direct mail or networking. Look for mailing lists that may have address information and strategize an effective direct mail campaign. Simultaneously, ask around your network for anyone with extra information. You never know, you may find other investors who are more than willing to let you take an out of state property off their hands.
Check The MLS
Although the functionality of the Multiple Listing Service (MLS) differs from state to state, investors should never forget this important resource. In fact, those who learn how to find distressed properties on the MLS can often find unique investing opportunities. A real estate license is required to access the MLS, however investors still have the opportunity to work with those who do. Listings may be coded with status such as short sale or real-estate owned that can help signal a distressed property. In addition, look for properties that have been listed for longer than 90 days. The 90 day mark is a key indicator that will signal the motivation level of the seller. The longer a property stays on the market, the more motivated, or desperate, the seller will become. This can often lead to great deals and savings for investors, if they are able to obtain MLS access.
Search Online
For those still wondering how to find distressed properties, there are ways to utilize the above methods online. First it should be noted that distressed properties come in many forms, and are not always called "distressed" outright. Look for 'properties for sale by owner' that are delinquent in taxes and mortgage payments, properties that must be sold legally due to bankruptcy or divorce, probate deals, and properties that are owned by the banks or the government.
Starting with the first example, finding properties with tax delinquencies online is luckily a straightforward process. The hardest part will be finding your local tax assessor's web page that lists these properties. After you have found the site, simply search the listings until you have found a property you're interested in. Another type of property that might be in distress is one in which the owners have fallen behind on their mortgage payments, also known as "underwater." These properties are usually in pre-foreclosure and can be found in a few different places such as your local county website or paid sites such as Foreclosure.com.
Properties that must be sold legally, such as through bankruptcy or divorce, may also be found online. When looking through your county foreclosure listings, you may have already noticed distressed properties that are being auctioned as a result of bankruptcy or divorce. Although not every county is required to list such properties, some listings can be easily found online.
Finally, investors should search through REO (real estate-owned) and government-owned properties online that have already been foreclosed upon. When a property owner fails to make mortgage payments, the provider of the mortgage loan (in this case the bank or the government) retains the rights to reclaim the property. Many local and national banks have their own property listing sites, as do government entities such as Freddie Mac and Fannie Mae.
How To Find Distressed Commercial Real Estate For Sale
Residential properties are not the only ones that can fall into a distressed state. Commercial properties can and do diminish, and when they do they can represent lucrative opportunities for investors. The only problem is distressed commercial real estate can be more difficult to find. However, if you are diligent in your search there is no reason you won't be able find a distressed commercial property. Read through the tips below on distressed commercial real estate for sale:
Commercial investing websites: There are several commercial real estate investing sites, including LoopNet. Once on the listing website of your choice, utilize the search filter tools to narrow down your search to distressed properties or properties up for auction.

Brokers: Commercial real estate brokers can also be great sources that can connect you with distressed properties for sale. As a professional who is licensed to buy, sell and lease properties for business purposes, brokers are bound to be in-the-know about distressed properties as well.

Lenders: As is the case with residential property financing, many investors go through traditional financing to fund their commercial real estate deals. Other may use creative financing such as through a hard money lender. Search through various lender websites to see if they provide real-estate owned property listings in the commercial category.

Networking: Working with brokers and lenders is included in the strategy of networking. Having a successful investing business is synonymous with an effective networking strategy. By staying connected with a multitude of real estate industry professionals throughout your career will increase your odds of landing investing opportunities.

Direct mail campaigns: Whether you identify distressed properties for sale online or through your network contacts, you will still need a strategy for targeting the listings you have found. Direct mail remains one of the most effective marketing strategies in real estate, where you have the opportunity to make compelling offers directly to the seller.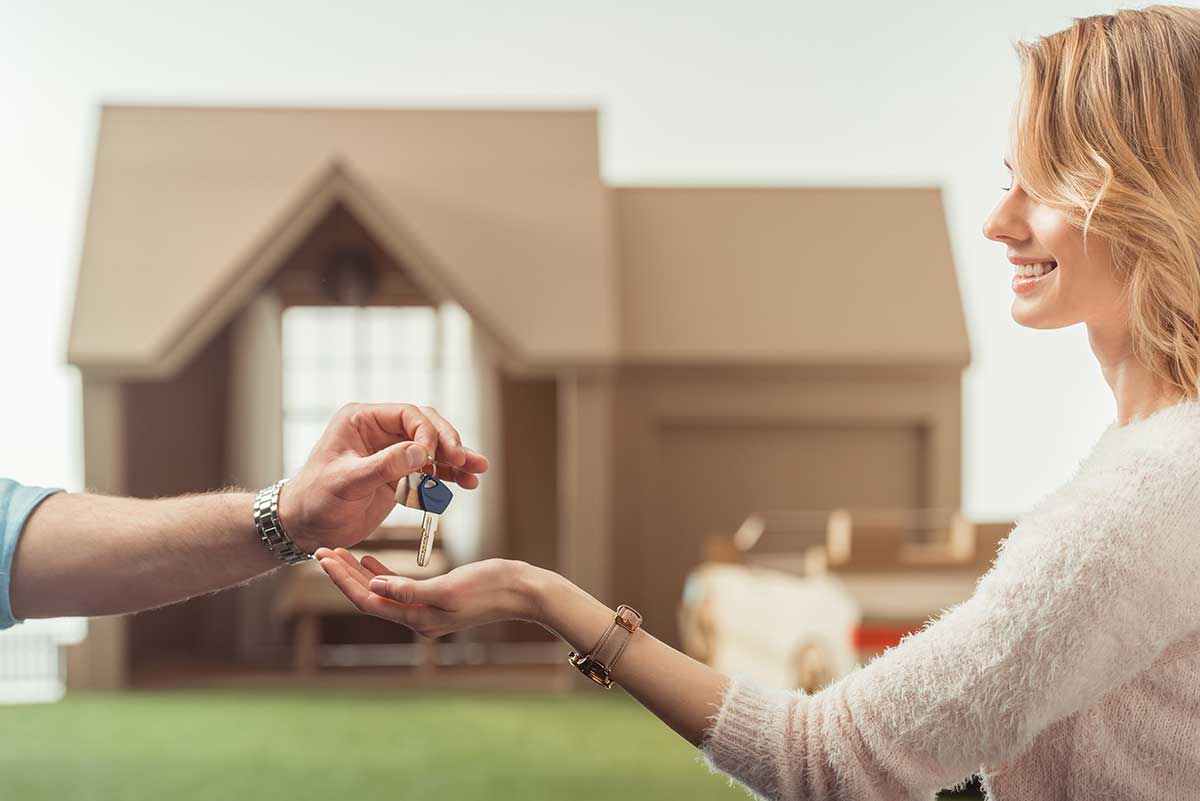 7 Tips For Buying Distressed Real Estate
Learning where to find distressed properties is a great jumping off point, but there is more you should know to ensure your search is successful. After all, while distressed properties may seem like simple rehabs closing these deals can actually be quite different. There are several things you should have in place to make sure you are ready to close when you find the right property. Read through the following tips as you start your search for distressed real estate:
Choose a target neighborhood: If you don't already have a target market in mind, selecting a neighborhood will help focus your search. Location still matters, even when it comes to distressed properties. In order to maximize your profit margins, the property must be in a location that could potentially attract buyers. Start with a few specific areas, and it they do not yield satisfactory results gradually widen your search for more options.

Don't just look for the "distressed property" label: It is important to keep in mind that many sellers would never want to call their own house a "distressed property." If you're wondering how to find distressed properties for sale without actually using the word "distressed," look for owners who are quite motivated to sell. Pay attention to how long properties have been on the market, re-listed properties, and even withdrawn listings.

Get pre-approved for a mortgage: Once you find the perfect property for sale, time may be of the essence. By making sure you are ready to make a credible offer by getting pre-approved for a loan, buying distressed properties will be a much smoother process. If you opt to work with a private lender instead of getting a traditional mortgage, make sure you have your pitch ready to go as soon as you find a property.

Work with an experienced agent: If you have been investing for a while, you likely have quite a few real estate agents in your network. Try to find someone who has experience working with motivated sellers, or who has been working in one market for a long time. They will likely have the inside scoop on who needs to get rid of a property fast. Again, remember that many sellers are not keen on the word "distressed" so frame your approach carefully even when talking to agents.

Get an inspection: The visible signs of neglect often aren't the only issues with a distressed property. In many cases, there are deeper (sometimes more costly) issues that can be going on. Always get an inspection on the house before agreeing to purchase, simply so you are aware of any needed repairs. This information will reveal the potential return on investment from a given deal, and will hopefully allow you to make a more informed decision.

Familiarize yourself with the local jurisdiction: So many distressed properties can be found through public records searches. That's why it's important to familiarize yourself with your local government. Introduce yourself to the county clerks, learn where auctions are held, and keep a folder on your computer of any necessary government websites. Each of these steps will help maximize your overall efficiency.

Make a cash offer: It's no secret that motivated sellers are an investors best friend. What that means for you, is that when it comes time to close a deal there could be a little competition. A cash offer can give you a leg up in these situations, as many motivated sellers just want to be done with the property and closing process as soon as possible. Further, in some cases sellers will accept a slightly lower offer if it's going to be in cash. Keep this in mind as you look for lenders and deals.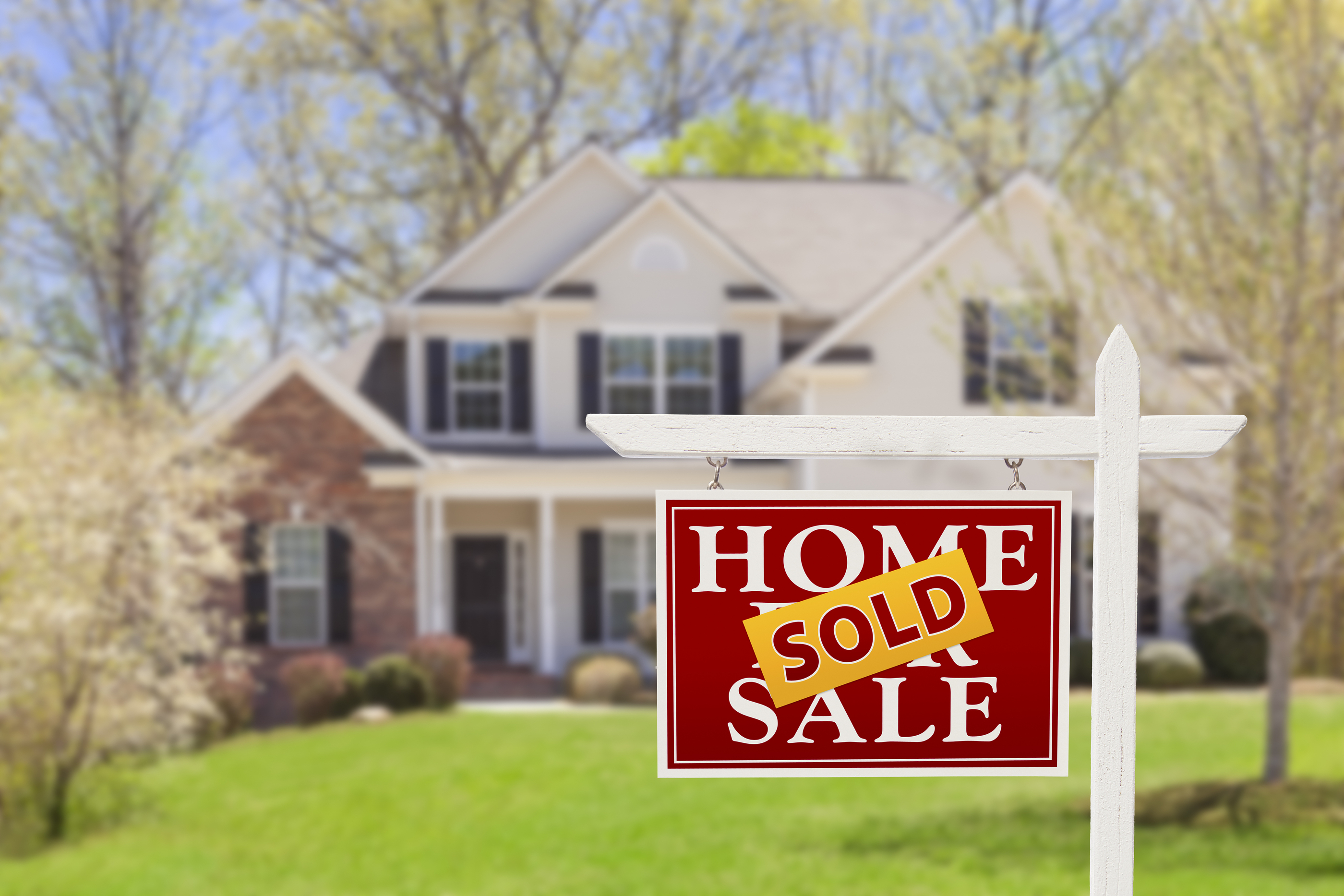 Pros & Cons Of Distressed Properties
It's common for home buyers or house flippers to look for distressed properties as they feature noticeably discounted prices. However, it is important to note that with each bargain deal on a house, this is the case for a reason. Owners of homes with drastically reduced prices are usually hoping to avoid foreclosure or have the property already in foreclosure. The price will always be attractive, be sure you always know what you are buying. Discover every aspect of the house and why it qualifies as a distressed property. This is especially important since the house will be sold as-is in a short sale or foreclosure, and no changes will be made before the sale.
Advantages Of Distressed Properties
First and foremost, the main reason home buyers and house-flippers are interested in distressed properties is the extremely low price. Sellers are desperate to sell distressed homes. Usually, these sellers want to avoid spending the money to repair a property in order to bring it to a higher price. As a result, the prices will always be below market value. Distressed homes are an excellent option for those who are investing in real estate for the first time or perhaps those who want to own their first home for a discounted price. Be sure to consult a Realtor with experience in distressed properties to help guide you through the purchase and repair process to eventually increase the value of your home.
Disadvantages Of Distressed Properties
While prices may be the lowest, buying a distressed home does come with the risk of having the poorest conditions. If you are purchasing a distressed home with conditions that are inhospitable, it is vital to save funds for repairs or to hire contractors. Usually foreclosed homes will be up to less than mediocre standards compared to other homes in the area. You may have to purchase appliances or make drastic electrical and plumbing repairs. You may have to opportunity for a thorough home inspection, however, you will still have to finance any repairs to the distressed house.
Summary
Finding distressed properties for sale is no easy feat, but once you combine several creative strategies for identifying and targeting these properties will offer great reward. By incorporating the creative hacks listed above, including the important tips to keep in mind, you will be on your way to finding these coveted investment opportunities.
Ready to start taking advantage of the current opportunities in the real estate market?
Maybe you have plenty of capital, an extensive real estate network or great construction skills— but you still aren't sure how to find opportunistic deals. Our new online real estate class, hosted by expert investor Than Merrill, can help you learn how to acquire the best properties and find success in real estate.
Click here to register for our 1-Day Real Estate Webinar and get started learning how to invest in today's real estate market!
🔒 Your information is secure and never shared. By subscribing, you agree to receive blog updates and relevant offers by email. You can unsubscribe at any time.