If you ask aspiring real estate investors what's holding them back, the answer is typically going to be about money. Many people are so intimidated by making a down payment for rental property that they never bother to research financing options or even start saving. While this is understandable, investors must take that first step to achieve success through real estate. Read through the following guide and learn how to start saving for your first rental property today.
---
[ Thinking about investing in real estate?
Register to attend a FREE online real estate class
and learn how to get started investing in real estate. ]
---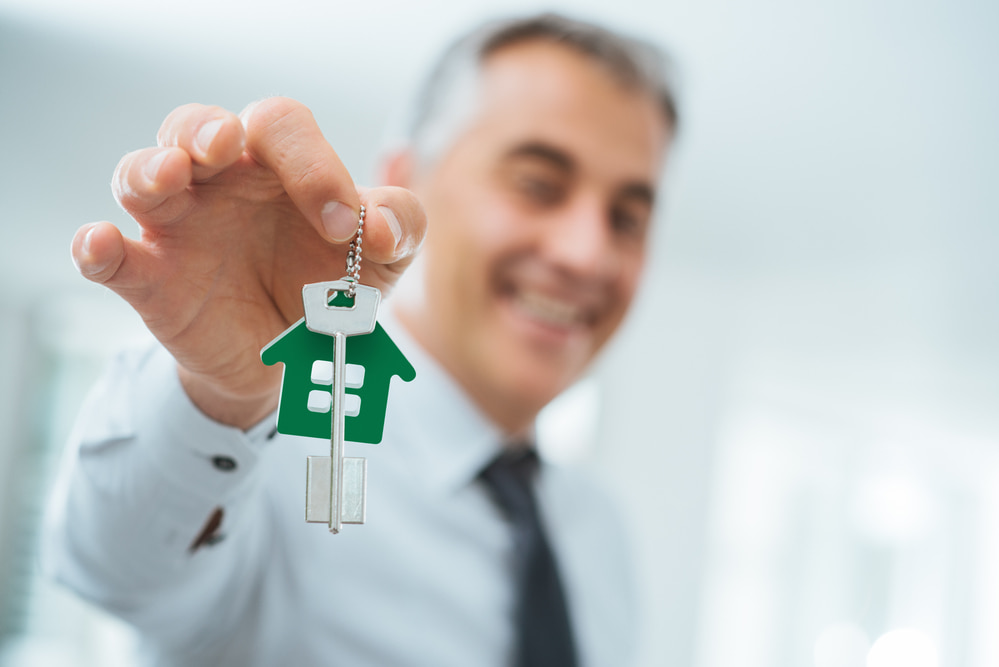 Down Payment For Rental Property Requirements
A down payment between 15 and 25 percent of the purchase price will typically be required for a rental property. The amount will vary based on the type of financing being used for the investment. When it comes to traditional financing, many investors assume they need to put 20 percent down; however, this rule is actually for homebuyers hoping to avoid private mortgage insurance. If investors opt for traditional lenders when purchasing a rental property, several financial requirements will determine the expected down payment.
Investors who work with a private money lender or nontraditional financing method, on the other hand, will encounter more flexible loan requirements. These lenders will set the loan terms with the borrower (and investment property) in mind, potentially leaving room for smaller down payment requirements. Therefore, investors should research financing methods to get an idea of the minimum down payment they will need and start there.
Factors That Affect Down Payment Amount
Investment property down payment requirements will vary depending on several factors related to an investor's financial standing. When setting down payment requirements, most lenders will look at an investor's debt-to-income ratio and credit score. For example, investors with a credit score above 700 may be able to make a down payment as low as 15 percent. On the other end of the spectrum, investors with a credit score below 640 should be prepared to make a down payment of around 25 percent.
Another factor that can influence the amount required for a down payment is whether the investor plans to live in the property or not. Investors who purchase a duplex or multifamily property and live in one of the units may be able to contribute a smaller down payment. Financing options like an FHA loan allow investors to put as low as 3.5 percent down on a primary residence with up to four units. Essentially, the down payment amount will depend on an investor's financial background, lender requirements, and the overall investment type.
How To Come Up With The Down Payment For A Rental Property
The decision to purchase a rental property is not typically made overnight. Aspiring investors should spend time weighing their options, and perhaps more importantly: getting their finances in order. The first step is to take stock of your current financial standing. Start by creating a monthly budget and tracking your expenses and income over the course of several months. Pull a copy of your credit report as well. Do not be intimidated by your starting point; instead, use it to motivate your future financial goals.
After you establish your current situation, begin looking for new opportunities. Where does the majority of your money go? How much are you contributing to your savings each month? Are you increasing or decreasing your overall debt? Examine each area and form better spending habits for yourself. It may help to set limits within your budget or add an automatic transfer to your savings account on a monthly or bi-monthly basis. Developing sound financial habits will take time, but doing so will help you long after purchasing your first rental property.
Forming better spending habits will get you on track to save up for a down payment, but it is not the only thing you can do. Investors should also look for ways to increase their income in the meantime. Even a small boost will increase the amount you can save monthly, and in turn, speed up your investment timeline.
Funding Sources For An Investment Property Down Payment
There are multiple potential options to fund an investment property down payment. Many investors find that portfolio lenders are a great opportunity to start. A portfolio lender is a type of private lender who offers to finance certain investments. Portfolio lenders are more accepting of smaller down payments when compared to traditional mortgage loans. They typically do this in exchange for a somewhat higher interest rate.
Other funding options for an investment property down payment include a Fannie Mae or Freddie Mac loan. These options are typically associated with more straightforward lending requirements, including a minimum credit score, and verified debt-to income ratios and loan-to-value ratios. However, both Fannie Mae and Freddie Mac loans are reliable forms of financing and each have down payment requirements somewhat lower than a mortgage for a primary residence (depending on the number of units).
Other Tips For Financing A Rental Property
The most straightforward way to come up with the down payment for a rental property is by evaluating your financial habits and adjusting accordingly. However, any existing assets can benefit your portfolio as well. Here are a few creative ways to finance a rental property:
Tap Into Your Home Equity: Homeowners may be able to tap into their existing home equity using a HELOC loan or cash-out refinance. These options provide quick access to cash already built up in a property and can be used towards a rental property down payment.

Try House Hacking: This is a real estate strategy that involves renting out the property you are living in, whether it is an extra bedroom in your house or a multi-unit property. One way to do this is by hosting short-term rentals on Airbnb to increase your monthly cash flow.

Review Your Retirement Funds: Depending on the type of retirement account you have, you may be able to withdraw money penalty-free for certain periods of time. Just be sure to consult your financial advisor before doing so.

Wholesaling: Wholesaling is a great way to break into real estate and start saving for a rental property. The process involves purchasing a real estate contract and assigning it to an end buyer; investors then earn money as a percentage of the final sale.

Cross-Collateralization: Cross-Collateralization is when you allow your lender to place a lien against another rental property or even your home as collateral. This method depends on how much equity you have in your existing properties and requires you to be comfortable with the idea of putting them up in case something goes wrong.
---
[ Thinking about investing in real estate?
Register to attend a FREE online real estate class
and learn how to get started investing in real estate. ]
---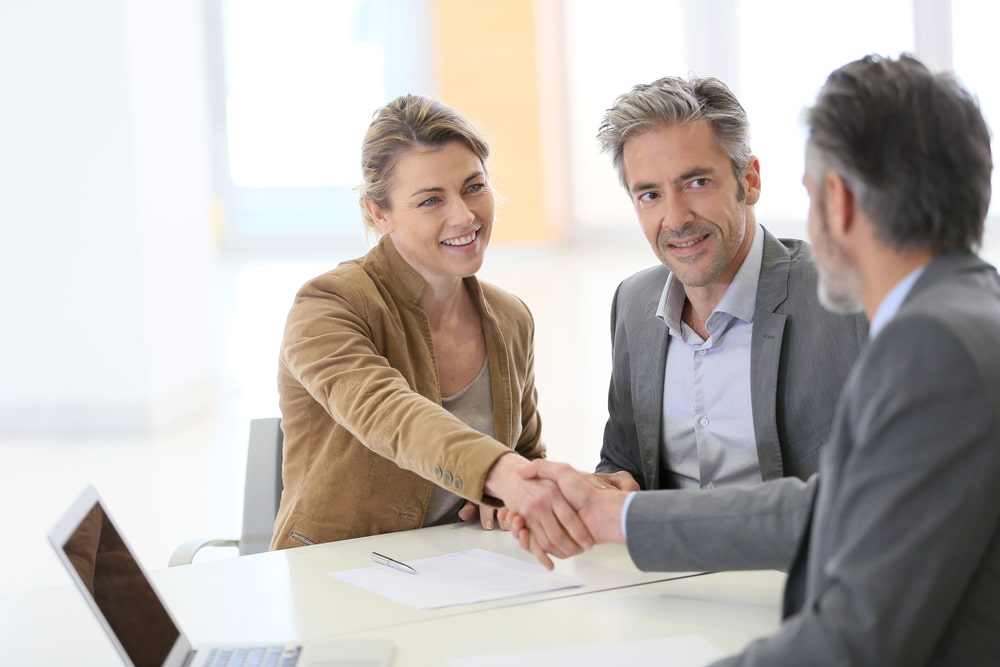 Getting Approved For An Investment Property Loan
There are a few steps you can take before applying for an investment property loan that might boost your chances of approval (or, at the very least, help you secure more favorable loan terms). One of the first things lenders will ask for is your credit score. If you are planning on purchasing an investment property in the future, take some steps now to boost your credit score as much as you can. This could include paying off other debt, submitting all payments on time, and keeping your balances low.
Lenders will also request information about your debt to income ratio (DTI). Most lenders will want to make sure your debt doesn't take up more than 45 percent of your monthly income. Similarly, lenders will also want to know how much money you have in your cash reserves. This essentially means how much money you have access to after making the down payment. The reason lenders request this information is to make sure you can continue making mortgage payments, even if there are vacancies in your investment property.
Summary
Owning a rental property is a great way to supplement your primary income, save for retirement, or even start an investing business. Whatever your reasoning is, do not lose sight of it as you get started. Many aspiring investors will make the mistake of giving up too early because they are discouraged by their finances. Purchasing your first rental property will be challenging, but it can be done with the right practices. If you are interested in investing, implement a few of the tips above and start saving up a down payment for rental property today.
What is your best piece of advice for saving up a rental property down payment? Share your advice with fellow investors in the comments below.
---
Ready to start taking advantage of the current opportunities in the real estate market?
Click the banner below to take a 90-minute online training class and get started learning how to invest in today's real estate market!