Key Takeaways
The first step to flipping houses is the research phase.
There are pros and cons to consider when deciding whether to sell or rent a property that you've just flipped.
There are several insider tips to keep in mind when finding properties to flip.
---
One might assume that a rehabber will usually fix and flip houses for sale, but there is another viable investing strategy: renting out a property that has just been flipped. Below, you will find a discussion of how to get started flipping houses, which will help provide the platform for a compelling investing strategy debate: to sell or to rent?
How To Get Started Flipping Houses
Figuring out how to get started in flipping houses can be daunting, especially for beginner investors who have absolutely no construction or project management experience. However, successfully putting up fix and flip houses for sale is an attainable endeavor for those who are willing to put in countless hours of research, understand the importance of putting together a great time, and plenty of elbow grease. To become familiar with how to get started in flipping houses, follow these steps:
Research the numbers: The research phase should always preside at the beginning of any type of investing activity. Investors who fix and flip houses for sale for a living know more than anything that knowing key numbers will make or break a deal. Some key indicators to research include purchase prices, closing costs, expenses, estimated repair costs, and after repair value. Not only will you need to understand what these numbers mean and how to calculate them, you will also need to set up some benchmarks to help identify good deals against potentially bad investments.

Obtain financing: It is no secret that investing in properties is an expensive endeavor, but it does not necessarily mean that you need to provide a large sum out-of-pocket. There are several financing options available for investors to choose from, such as traditional lender financing, hard money, private money, or partnerships. Regardless of what type of financing you choose, to be sure to determine the funding source in advance, so you can weigh the associated costs against the investment. In addition, having your financing secured in advance will help you pounce on a property if a great deal crops up.

Select a market: Picking the right location is an important factor that will affect your ability to maximize your return on investment. For example, one neighborhood may offer plenty of inventory while failing to provide sufficient demand, which will in turn affect your sale price and the amount of time your property will remain on market. Investors who find the most success are able to find markets where there are cheap houses for sale, yet offer good demand on the consumer side.

Search for deals: After conducting research and determining the type of properties you would like to flip, the logical next step is to start looking for deals. Investors first starting out will often devise a marketing plan, in conjunction with leaning on the help of a local real estate agent to find houses for sale. One may even go into a joint partnership with more experienced house flippers who already have deals lined up. Regardless, finding an investment property for sale is not an easy endeavor and requires hard work.

Interview contractors: Once an investment property is secured and financed, the fix and flip process can finally begin. But first, assembling the best team possible should become a priority. If an investor has no construction or project management experience, they should consider hiring an experienced general contractor to serve as their project manager. In tandem with the project manager, a quality team of sub-contractors such as electricians, painters, plumbers and the like should be assembled in time for the closing of the deal.

Manage the rehab project: Once the purchase deal on the property closes, it is critical to commence rehab activities immediately. As the idiom goes, "time is money." In this case, the timeline of the rehab project will correlate with costs. Not only will you need to pay for tools and materials, you will also need to pay for labor. Any unexpected issues or delays can prove to be costly. Even if you have hired an experienced general contractor, it is ultimately your own responsibility to ensure that the project is completed smoothly and on time.
---
[ Do you control your finances or are your finances controlling you? Find out how real estate investing can put you on the path toward financial independence. Register to attend a FREE real estate class, upcoming in your area. ]
---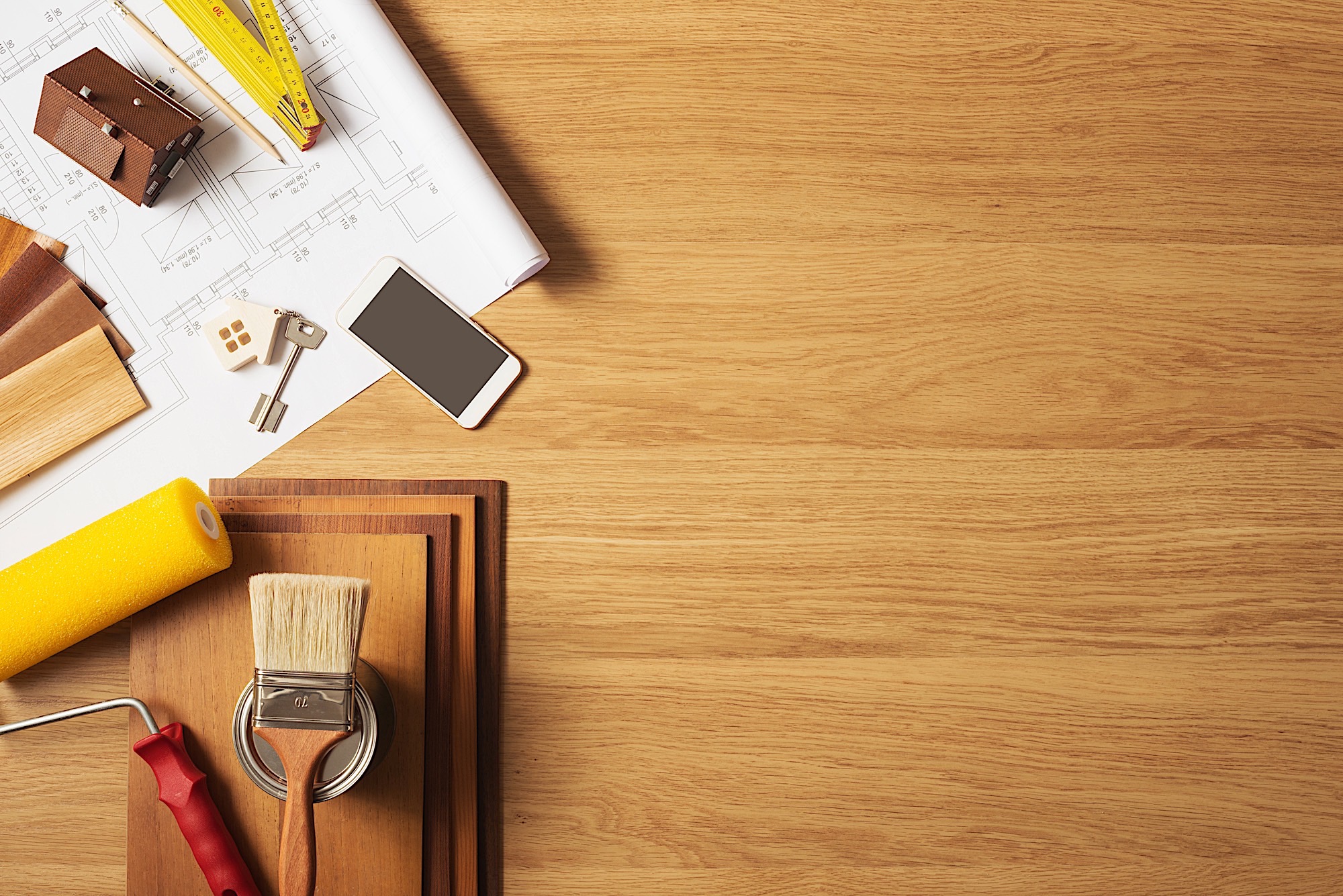 Is It Profitable To Flip Houses?
Flipping houses can be a profitable investing activity, provided that certain conditions are met. Investors who carefully conduct research to find the best market and market conditions position themselves to find good investment deals, as opposed to those who do not. In addition, those who mind their due diligence in running deal analysis numbers, as well as assemble the best house flipping team possible, will often enjoy flipping homes for a living due to significant profit potential.
How Long Does It Take To Flip And Sell A House?
The length of time it takes to flip and sell a house varies significantly, with several factors at play. First, the buying process can take just a few days to several weeks, depending on how the investor chooses to finance the deal. For example, paying all-cash on an REO property could take just a few days, while traditional financing could take several weeks. Next, the extent of the rehab project will determine the bulk of the timeline. In some cases, investors may choose to make minimal cosmetic updates, while other investors may pursue a complete gut job. Finally, the amount of time the freshly flipped market remains on the market will make up the tail end of the total timeline.
Flipping Houses To Sell Or Rent: Pros And Cons
Jumping into flipping homes for a living is a big decision already, but selecting the appropriate exit strategy is an important question within itself. Once a rehab project is complete, house flippers come to an important crossroads: do they sell the property, or do they hold it and rent it out instead? Below you will find a discussion of the pros and cons for each option.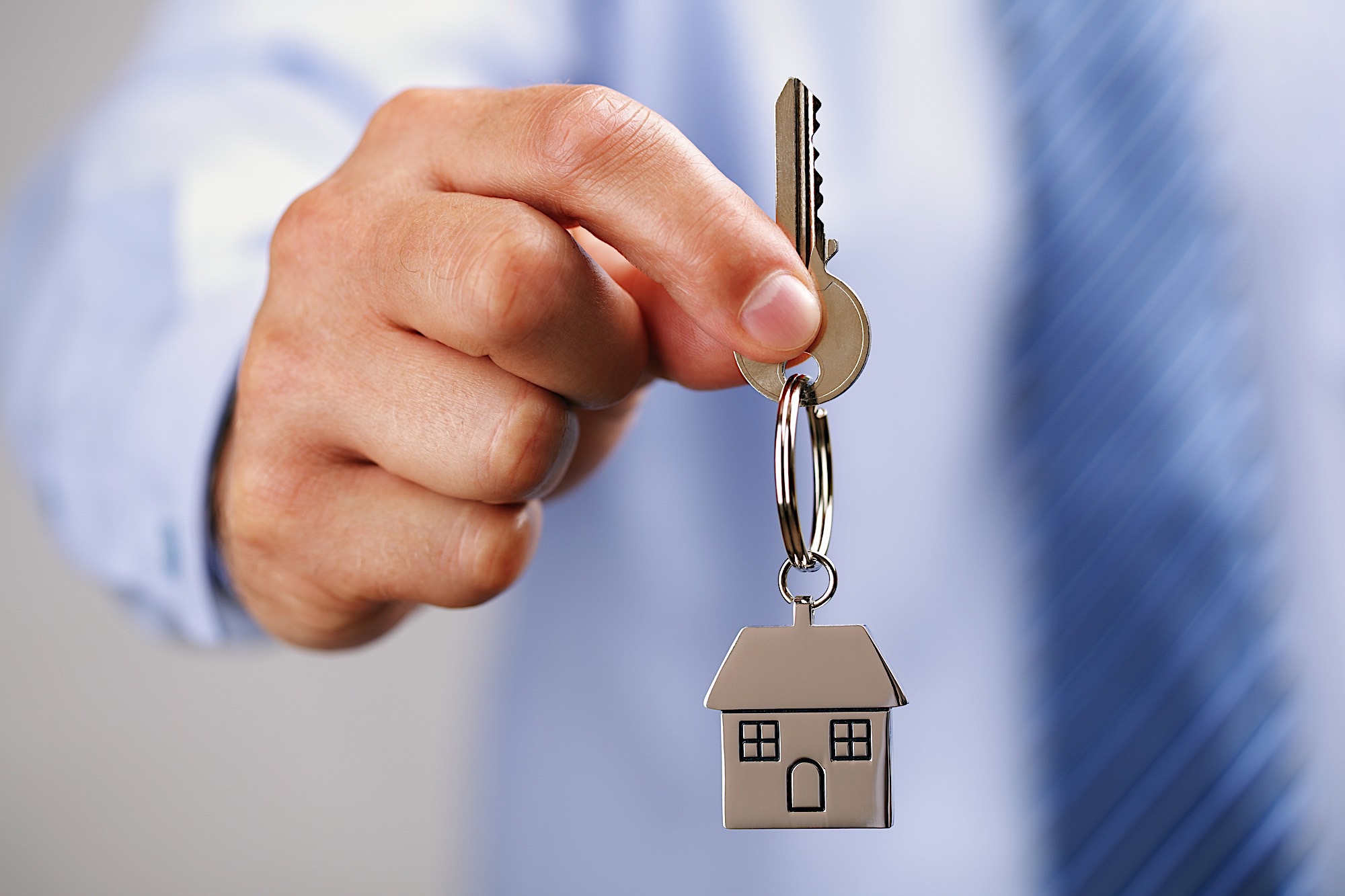 Flipping Houses To Sell: Pros And Cons
A popular exit strategy for many investors is to fix and flip houses for sale. Once they have purchased and renovated a property, the logical next step is to put the property up for sale and wait for great offers to come in. However, selling a house that was recently flipped have some legitimate downsides that should be considered.
Pros:
Increase your profit margin: Seasoned rehabbers know exactly how to pick out an undervalued property in a neighborhood with favorable market conditions. By making an upfront investment into flipping a property, its property value can increase significantly. There is great promise of making strong margins if the investment and flip are executed effectively.

Avoid becoming a landlord: Considering the alternative option, flipping houses to sell allows investors to walk away from a project once it is complete. In the case of renting out a property, investors will have to deal with becoming a landlord, or hiring a property management company.

Enjoy the benefits sooner: An investor who flips houses to sell will enjoy a version of instant gratification, as they can reap the benefits as soon as the recently flipped property hits the market. If the investor instead chose to rent out the property, profits would be made over a longer time horizon.
Cons:
Can be expensive: If the intent is to sell the property, it makes sense to invest in the upgrading of many features around the property in order to create the most value-add. However, this endeavor can be expensive.

Taxes are required: If the property is sold within one year after its purchase, the seller will be subject to paying a short-term capital gain tax. According to Turbo Tax , short-term capital gains is taxed at the same rate as your income. In the 2017 filing year, tax rates ranged between 10 to 39.6 percent.

Can be a risk: Flipping a house for the sole purpose of selling it can be a risk endeavor. For example, let us say that an investor puts in a significant sum into rehabbing a property, but it stays on the market for a long time, and eventually sells below the asking price. This would be a scenario which any investor would want to avoid. This scenario exemplifies the importance of performing market research and knowing your numbers in advance.
Flipping Houses To Rent: Pros and Cons
An alternative to the fix and flip houses for sale strategy is to take the passive income approach. Once the property has been flipped, the investor can choose to rent out the property to create a steady revenue of income over time.
Pros:
Less expensive: In most cases, investors who have the intent to rent out a flipped property will focus more on functionality over flash. The scope of work may include the replacement of worn-out items and minor cosmetic fixes. In these cases, the investment required to rehab the property can be affordable compared to that of flipping a house to be put on market.

Avoid short-term capital gains tax: Mentioned earlier, properties that are sold within one year of purchase are subject to a short-term capital gains tax, which can range from 10 to nearly 40 percent. When an investor selects a buy-and-hold strategy for a minimum of one year can avoid this short-term gains tax.

Option to sell: Choosing to flip houses to rent, instead of to sell, provides investors with more flexibility. They can always rent the property for a period of time, but then choose to sell it in the future.
Cons:
Periodic repairs: Renting out a property means that you will be responsible for the safety and well-being of the tenants. When items are broken, worn down or malfunctioning, the owner will be largely responsible for making repairs and replacements. In addition, there tends to be a higher rate of turnover for tenants compared to owners, which increases the amount of wear and tear on the property.

After-repair finances: There may be some financial hurdles to overcome when it comes to renting out a flipped property. First, banks will want to ensure that a property has passed all codes and rented to a good tenant, which can make refinancing upon completion a challenge. In addition, there is always the risk of receiving a low appraisal on the after-repair value of the property.

Becoming a landlord: Perhaps the most pertinent question to ponder is whether or not it is worth becoming a landlord, whether it be managing tenants directly or through a property management company. Choosing to become a landlord is a significant career decision for an investor, as it requires the dedication of both time and resources.
Tips For Finding Properties To Flip
Now that you have a better understanding of how to get started in flipping houses, as well as received some pointers on how to decide between selling or renting out a flipped house, perhaps you are now wondering how to identify and acquire properties that make good candidates for house flipping. Here are some tips below:
Use the MLS: Only licensed real estate agents have access to the Multiple Listing Service, but it is worth your time to network until you find someone who would be willing to send you listings. The MLS provides insider listings in geographic areas, and provides helpful data points to help you find a potential deal.

Join your local association: Joining your local real estate investing club or association provides you with the opportunity to network with other real estate professionals. At these events, you may encounter a future partner, or interact with wholesalers who may be able to connect you with a good property.

Look through auctions and classified ads: Attending real estate-owned auctions, or searching through Craigslist advertisements, can be a great way to find properties that are being sold below market value, such as estate or foreclosure properties.

Hire an agent: Hiring an agent who is particularly knowledgeable about your target market could be just the resource to add to your house flipping team. Agents will often have insider knowledge regarding the best areas to find houses for sale that would make great flip projects.
Whether you decide to fix and flip houses for sale, or instead flip houses to rent, a key takeaway for investors is the importance of research. Before any property is purchased and before any form of demolition begins, an investor should feel confident that they have conducted thorough market research and formed an excellent house flipping team to help influence the best outcomes possible.
What is your preferred investing strategy after you have fix and flipped a property? Do you tend to sell or do you tend to rent? Let us know why in the comments below: