Key Takeaways
Investors can flip a house by purchasing a property at a discount and reselling it for a profit.
You won't want to miss 5 tips from the pros when it comes to making money by flipping houses.
Follow the ultimate house flipping checklist, which you'll want to keep in your back pocket for reference.
---
You may have watched one of the many television shows on buying and flipping houses, and wondered how to get into flipping houses yourself. Below you will find a comprehensive guide that will help you learn how to flip houses, including steps on getting started, top tips from professionals, and mistakes to avoid at all costs.
What Is House Flipping?
Flipping houses is when investors purchase a property and then sell it for a profit. There are generally two main strategies to buying and flipping houses: buy low and sell high, or buying a house and making significant repairs and renovations to it before reselling it. Flipping houses can be quite profitable, although at some risk, thus making flipping houses for a living a popular career choice within the real estate industry. Now that we have addressed "what is flipping houses," let us move on to how to get started flipping houses, and how to flip houses for a living.
Finding A House To Flip
Look on foreclosure sites: If you are wondering how to find houses to flip, as well as how to find cheap houses to flip, one of the best starting points is to look on foreclosure listing sites, such as Foreclosures.com. Many banks and lenders also provide their own real estate owned listings. It should be noted that some of these listing sites require paid memberships.

Attend auctions: A great place to look for properties being sold at deep discounts is at probate and foreclosure auctions. However, be ready for bidding wars, where offering all-cash might be the most compelling bid. Check your local county's website for scheduled property auctions.

Drive around: An orthodox method of finding your first fix and flip investment property is to hop in the car and drive around your target neighborhood. Look for signs of properties in distress, such boarded up windows, overgrown yards, or piles of mail and newspapers. If you spot a property, write down the address and do some online research to find the owner or seller so that you can make an offer.

Join your local REI group: Joining your local real estate investment club or association is a great idea regardless of your investing niche. Networking with other real estate professionals could connect you with potential deals and partnerships. LinkedIn.com, online forums and local meet-ups are also great ways to connect with others.

Network with wholesalers: Wholesalers need house flippers like you in order for their business to be successful. Their sole focus is in finding undervalued properties and reselling it to a third party. House flippers can get a great wholesale price and resell the property for a retail price.

Work with an agent: You may want to consider adding a real estate agent to your team, especially if you lack experience or are unfamiliar with the real estate market. In addition, licensed real estate agents have access to the MLS (multiple listing service) which will allow you to locate undervalued properties more effectively.
How To Flip A House In 14 Steps
House flipping is an extremely complex process with multiple layers, from beginning to end, and it is only natural that anyone would want a clear-cut guide to flipping houses that will help them stay on track. Above you will find a flipping a house checklist that can help you make sure you've crossed off all the necessary to-do items during your first project. Also feel free to print out the ultimate house flipping checklist graphic below to keep in your back pocket:
---
[ Learn how to analyze deals like a pro! Attend our FREE online real estate class to learn how to identify which investment deals have the best ROI. ]
---

Check Your Credit Score
Before investors begin searching for funding, it is important to asses their current financial situation. It is not uncommon for lenders to run a credit check, but it is a good idea for investors to know where they stand ahead of time. Keep in mind that there are plenty of options for those with a low credit score, at this step it is simply important to know where you stand.
Determine Your Funding Source
Now is the time to start looking into ways to finance your deals. There are several options available including traditional financing, private lenders, crowdsourcing or even personal funding. Review each of the options available to you and compare interest rates and loan terms to make the best choice.
Select Your Market
The right market is crucial to the success of any house flipping business. When choosing an area be sure to research the housing demand, median home prices, average property type and neighborhood resources.
Research Listings
After investors choose the right market, it is time to begin searching property listings. Websites like Zillow.com and Realtor.com are great places to start. Investors should also search public records and newspapers for foreclosure listings, which can represent profitable flips. To learn more about finding foreclosure properties, be sure to read this article.
Look For Successful Indicators
Investors should look at several key factors like location, property condition and potential rehab costs when searching through property listings. Each of these factors will influence how much the flip will cost, and how much it could potentially earn once completed.
Conduct A Deal Analysis
There are several numbers investors can use to predict the potential of a given property. For example, the after rehab value (ARV) can help determine whether or not a deal will be profitable. To calculate the ARV, simply add the renovation value to the property purchase price.
Make An Offer
The offer price is crucial to the success of any rehab property. Securing the right purchase price will significantly influence the profits investors can make on a deal. That being said, investors hoping to secure a property will not want to undermine the existing sellers. Determine the right purchase price for your ARV and make a strong offer on the property.
Schedule A Property Inspection
By hiring a property inspector, investors can help make sure they are aware of any potential issues with a home. Inspectors will look for any structural issues, and point out and mechanical or electrical problems.
Interview Contractors
Finding the right team can take time as a real estate investor. Interview multiple contractors to get an accurate estimate of the repair costs and timeline required for your project. Do not be afraid to keep searching until you find the right contractor for the job.
Obtain Necessary Permits
More often than not, investors will need to obtain permits for a rehab property. Work with your head contractor to determine which permits you will need to obtain before the start of the project. Consult your state and local government websites for more information on how to file for permits.
Further Itemize Your Rehab Budget
Once you have a list of the projects necessary to complete the renovation, review the estimated costs of the flip. This will help you identify any areas that need to be prioritized or changed before the renovation starts.
Create A Project Timeline And Schedule
Work with your contractor to finalize a timeline and schedule for the renovation. Always leave extra room in the final estimate in case any unexpected issues arise, like materials shipping late or a project taking extra time.
Pass The Final Inspection
After completing the renovation project, the house will need to be inspected again to ensure the changes are up to code. Do a final walk through with your contractor as the project draws to a close to make sure you did not miss anything.
Re-list And Sell Your Newly Renovated Property
The final step in the house flipping process will be to list and sell the renovated property. Decide whether or not to work with an agent and determine how to best market the property. Congratulations, you just completed a house flipping project.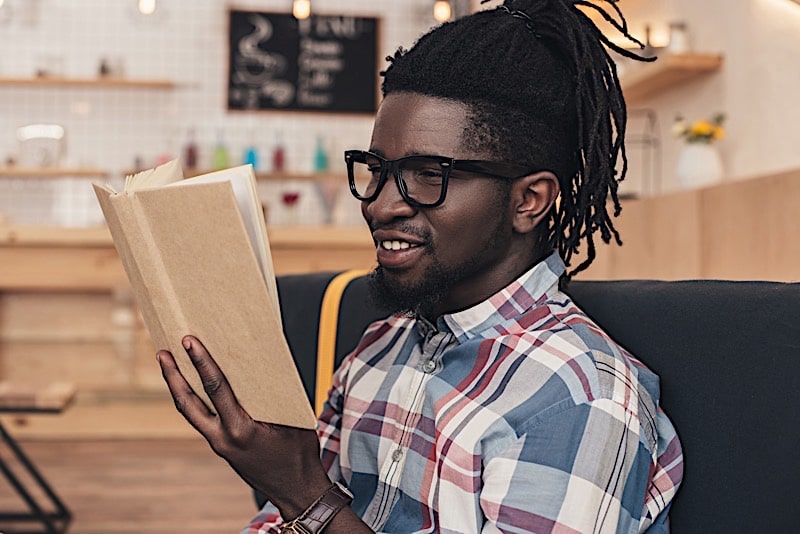 3 Books On Flipping Houses For Beginners
"The Real Estate Rehab Investing Bible: A Proven-Profit System for Finding, Funding, Fixing, and Flipping Houses…Without Lifting a Paintbrush" by Paul Esajian

"Flip: How to Find, Fix, and Sell Houses for Profit" by Rick Villani and Clay Davis

"Flip: An Unconventional Guide to Becoming a Real Estate Entrepreneur and Building Your Dream Lifestyle" by Nick Ruiz
Being a successful entrepreneur is synonymous with continuously educating yourself, and starting a house flipping business is no different. Luckily, there are plenty of books on flipping houses available, written by some industry heavyweights. The books selected in the list above are ranked by www.bestrealestateinvestingbook.com as the best on the topic of how to flip houses for beginners.
"The Real Estate Rehab Investing Bible" by FortuneBuilders co-founder Paul Esajian is a great resource on flipping houses for beginners, as it explains a proven seven-stage system that can be implemented by those with no experience or no capital. Rick Villani and Clay Davis' "Flip" provides a step-by-step deal analysis process that allows beginners to identify good investments, as well as learn how to pick out the best improvements to make. "Flip" by Nick Ruiz is provides the lens of becoming an entrepreneur in the real estate industry.
Summary
Flipping houses  can be a lucrative real estate investing strategy, when done correctly. Use our step by step guide as you choose a location, find a property and begin planning your renovation to make sure nothing falls through the cracks. Learning how to flip a house takes time and effort, but the benefits can make the process well worth the work.
Do you have what it takes to flip homes? Let us know in the comments below: