What are the fundamental mistakes investors make when forming a real estate LLC?
Investing in real estate offers many lucrative advantages compared to other investment vehicles. On the other hand, it can also expose real estate investors to risks and pitfalls they never knew existed. That said, forming a real estate LLC (limited liability company) is one of the more important things investors can do to safeguard themselves from outside interference.
A real estate LLC is corporate structure that aims to not only shield you from being sued if things go awry, but protect your personal assets such as a home, personal bank account or investments. By forming a real estate LLC, investors and their respected businesses will be viewed as two separate entities in the eyes of the corporate world, helping to protect them from being personally liable in case of debt or lawsuit from the business. Along with protection, a real estate LLC offers unique tax advantages to investors, as well as flexibility to accommodate their growing business demands.
Forming A Real Estate LLC: 5 Fundamental Mistakes To Avoid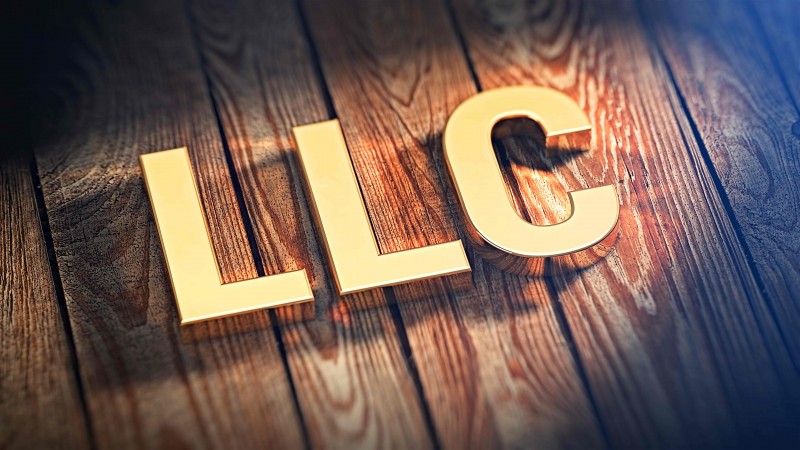 While forming a real estate LLC is immensely important for protection, the beginning stages of setting it up can also be massively intimidating for beginners. In addition, there are also several common mistakes that investors make along the way. To better assist in understanding the complexity of a real estate LLC, the following outlines the biggest mistakes people need to avoid when forming an LLC:
1. Not Forming A Real Estate LLC From Day One
The purpose of a real estate LLC is to legally separate yourself from the business. When first getting started, even if you haven't completed a deal yet, it's imperative you begin the necessary steps of forming a real estate LLC. This investment umbrella will supply investors with the real estate LLC benefits of asset protection and allow them to immediately reduce their taxable income with business-related expenses. The addition of a real estate LLC can also help to legitimize an investor's business credibility, as this corporate structure will provide an element of professionalism and trust that other competitors won't have.
Along with pulling the trigger early on an LLC, it's also important for beginner investors to understand that LLCs are abide by individual state laws. This means that, depending on the state you registered your LLC in, the filing requirements and protection they offer will differ from state to state. For example, Nevada is a popular destination to establish a business LLC, as the state offers optimal asset protection laws.
2. Failing To Understand The Corporate Layers 
Another mistake that investors commonly make when forming a real estate LLC is choosing the wrong LLC structure. As a result, investors may not be taking full advantage of all tax breaks available to them.
Generally speaking, LLCs are "pass through" entities, which means owners pay taxes on the company's profits through their own income tax filings. This basically allows investors to bypass corporate taxes, including double taxation. However, because there are many different investing options in real estate, from buy and hold, rentals, rehabs to wholesale, it's important to note there are also subsidiaries of LLCs.
A real estate LLC subsidiary allows investors with diverse investments to spread their company's assets across different business entities, helping to further reduce risk. This practice is pretty straight forward and similar to forming a real estate LLC. For more information, including rules for starting an LLC, investors are recommended to visit SBA.Org.
3. Piercing The Corporate Veil
The primary benefit of forming a real estate LLC is the entity's ability to provide distance between you and the business, while not relinquishing control.
Although forming a real estate LLC can provide an assortment of benefits, including liability protection, it can also be denied if mishandled. An LLC is simply the shell of a corporate structure, which means it will not be enough to avoid personal liability. For those that engage in fraudulent activity or most commonly co-mingling personal and business funds, this corporate shield can be shattered — leaving you vulnerable to liability. By co-mingling funds, it makes it extremely hard to prove that your LLC is, in fact, a separate entity from you. That said, the importance of separating business and personal finances is second to none, as this small side-step can breach the conditions of a real estate LLC.
4. Not Hiring A Professional
There's a time and place to do everything yourself as an investor, but not when it comes to the legal or tax segment of your business. The importance of consulting an attorney and a tax advisor is undeniable, as these experienced professionals will provide the best advice moving forward.
As a real estate entrepreneur, it's important to remember that your skill set lies somewhere else. Although learning information on corporate structures and tax loopholes has it's place, your time and effort is better spent in other departments of the business. Leaving it to a professional will allow you more time to concentrate on taking your business to the next level. With the right team and people in place, your real estate LLC will not only cement your position as a business, including full protection, but put it in position to achieve every tax benefit available.
5. Lack Of Due Diligence
Far and away the biggest mistake investors make when forming a real estate LLC is failing to conduct the necessary due diligence. While starting a business takes time, effort and motivation to successfully achieve, it can all be erased (and more) without the appropriate legal structure in place. Taking the proper steps, including planning and precaution, is vital when starting your real estate career, but especially when forming a real estate LLC. Remember this important step encompasses both how you and your business will be taxed, but also how it will be protected in the case of legal issues. Taking the time now to understand the fundamentals of an LLC and how it applies to you and your business will put investors in the best position to succeed, both now and in the future.
Forming a real estate LLC is one of the most important steps an investor can undertake when getting started. It not only protects you and personal assets, but it allows to reap the tax benefits that you rightfully deserve. While the ability to generate sales and build your business is crucial to success, it is equally (if not more) important to keep it protected at all cost. Investors should remember this act pertains to not just your business, but your livelihood as well.
Disclaimer: Prospective business owners should consult a professional before forming a real estate LLC.
🔒 Your information is secure and never shared. By subscribing, you agree to receive blog updates and relevant offers by email. You can unsubscribe at any time.