Homeowners Associations (HOAs) are more common than in years past, which means homeowners and investors need to become more aware of what they are buying into. HOA rules can impact one's quality of life and financial situation. That said, it is in your best interest to pay special considerations to the most common HOA rules and how they impact those living within their jurisdiction. There is no doubt that HOAs can add significant value to an area through amenities and other rules. At the same time, HOAs exercise a lot of power over communities. You are only doing yourself a disservice if you neglect to learn their rules.
Before you buy your next investment property, be sure to familiarize yourself with the HOA rules; you will be glad you did.
What Are HOAs?
HOAs are the governing bodies that establish rules and regulations traditionally used to run a particular housing development. Homeowners associations exist because developers have a vested interest in the success of their respective neighborhoods. HOAs are private associations formed by developers to market, manage, sell, and maintain a particular residential jurisdiction's status quo. Kim Brown at Condo Control adds, "the pros include fewer chores for owners (associations may take care of things like mowing the lawn or clearing snow), access to semi-private amenities, and enhanced safety and peace. The board or management will follow up if someone is creating issues for the community". In other words, HOAs enable developers to keep tabs on their projects after homes have sold.
Developers tend to transfer ownership of the HOA to the homeowners who have bought into their community once a certain number of lots have been sold. At that time, the concerns of the community transfer from the developer to the homeowners themselves. For example, regulations may shift to focus on neighborhood life rather than the construction of new properties.
---
[ Thinking about investing in real estate?
Register to attend a FREE online real estate class
and learn how to get started investing in real estate. ]
---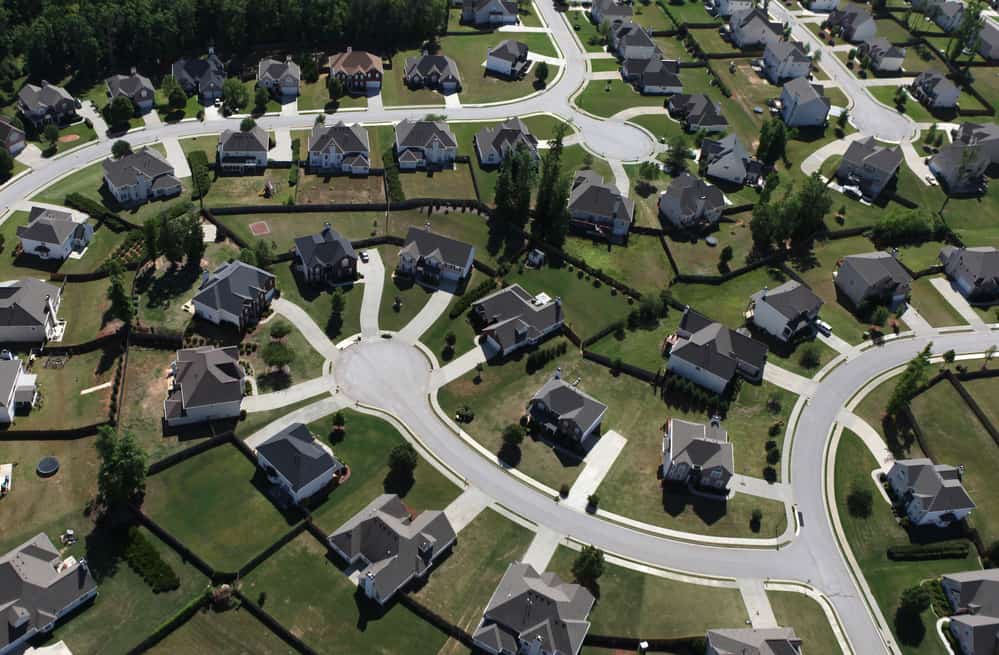 Planned Development HOAs
Many planned developments will require that homeowners abide by HOA rules and regulations and pay HOA fees. For example, HOA guidelines typically regulate the allowed appearance of the community's homes and yards, the number of pets allowed per household, and noise restrictions. In addition, HOAs may include shared amenities and common areas and are likely to be regulated by members who live within the community themselves. One in five Americans is likely to live in an HOA community, but deciding if a planned development is right for you will depend on your acceptance of abiding by the set rules.
HOA Rules And Regulations Examples
HOAs are governed by a system of rules called the Declaration of Covenants, Conditions, and Restrictions (CC&Rs). While the specifics will vary by HOA, there are a few common regulations:
Fee Obligations: HOAs are a community service put in place to provide the best living experience possible, at that comes at a cost. Homeowners should be prepared to pay dues, ensuring the HOA has the funds to maintain the building or neighborhood and any amenities. If for nothing else, it's the dues that allow HOAs to govern neighborhoods and maintain what they deem to be acceptable living conditions.

Pet Regulations: HOAs have developed a reputation for implementing strict pet regulations. Most HOAs allow pets but include specific pet regulations. This allows them to have more control over the community. After all, pets partake in and share many of the local amenities, so it only makes sense that many HOAs would like to exercise control over them. As a result, pet regulations have become some of the most common HOA rules across the country—much to many homeowners' dismay.

Rental Guidelines: Investors and homeowners need to know that any renters will be subject to the same CC&Rs as everyone else. Most property owners choosing to rent out a home must notify the HOA, so they know who is living in the property. Even more importantly, owners must communicate the HOA rules to the renters. If your tenants fail to follow the rules, you can face penalties as the owner.

Maintenance Standards: More often than not, homeowners associated with an HOA will need to maintain their curb appeal. It is not typically acceptable to neglect routine maintenance (like mowing and watering the lawn), as it ruins the neighborhood's aesthetics. The reason for this type of maintenance is that unkept areas could, in turn, bring down the perceived value of living in the area. Given that, it's entirely up to the owner that the home looks acceptable and meets the HOA's standards.

Occupancy Limits: Most HOA rules will limit the number of people that can inhabit one dwelling to reduce congestion. Limits are often set by the home's square footage. The bigger a home is, the more people an HOA may allow to live within it.

Parking: Parking regulations are some of the most common HOA rules. These rules regulate which vehicles are permitted, what may be done with them, speed regulations, and parking stipulations. The CC&Rs will also likely specify fees for failing to follow these rules.

Noise: Most HOAs urge homeowners to exercise restraint when it comes to noisy activities. Almost all HOAs will even have quiet hours, restricting noise in the neighborhood at night or early in the morning.

Insurance: HOA homeowners insurance guidelines will vary by state. Some HOAs may cover some insurance costs as a benefit of belonging to the HOA, while other insurance costs will be the homeowner's responsibility. Be sure to check your specific HOA's insurance rules to better understand what insurance costs you will be personally responsible for and what added insurance the HOA may provide.
The above HOA rules are not representative of every rule one could find but rather the most common ones. There are countless other regulations put into place by HOAs that are specific to that building or area. Therefore, the list above is not exhaustive and should instead serve as a general overview of what to expect.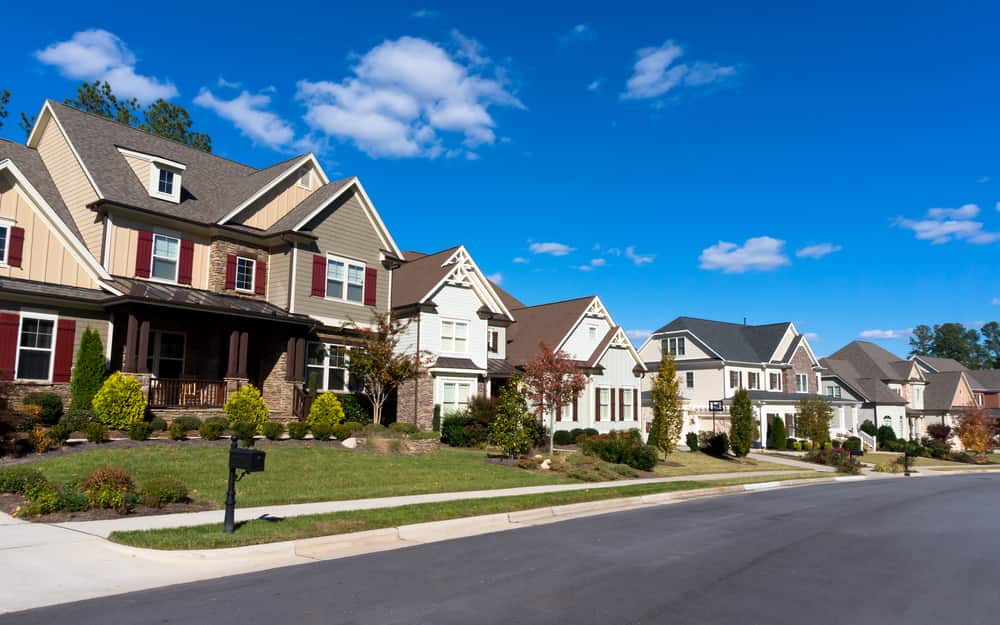 HOA Rules FAQs
Housing developments across the United States have developed their own unique set of HOA rules, which has lead to a lot of confusion. The sheer volume of HOAs represented across the country leaves little room for a universal structure. There are too many homeowners association rules for anyone to be familiar with every development's guidelines. As a result, just about everyone has at least one question about HOAs—if not several. To help solve this problem, we have compiled a list of today's most common HOA questions and their respective answers. Hopefully, the following answers will help clarify your own HOA inquiries.
HOA Restrictions: When Can You Fight Back?
Most HOAs implement rules to maintain their particular neighborhood's status quo. However, there are times when the HOAs themselves may actually cross a line. While not common, HOAs can break the rules themselves. Homeowners associations are actually bound by federal and state laws, too. Not unlike the laws we all have to follow, HOAs must abide by their own regulations. Homeowners may fight back in the event their own HOA commits any of the following transgressions:
Violating the Fair Housing Act: The Fair Housing Act was put into place to protect homeowners from discrimination based on race, color, national origin, sex, religion, disability, and familial status. Some states even have additional protections in place based on sexual orientation or gender identity. HOAs are not allowed to deny new property owners or tenants based on any of these protected characteristics. Anyone who believes this act has been violated is allowed to file a complaint with the Department of Housing and Urban Development.

Enforcing unofficial rules: A homeowner must violate an official rule in the CC&Rs in order to face consequences from the HOA. The rule must be voted on and approved by the board before HOAs can begin enforcing the new regulation. Additionally, homeowners must be made aware of the change in regulations before they are subject to fines. This typically means changes to the HOA rules must be added to the CC&Rs with an official start date. Homeowners who have been fined for a transgression not stated in the CC&Rs can therefore appeal the fine directly with the HOA.

Outlawing satellite dishes: Thanks to the FCC's Over-The-Air Reception Devices Rule, HOAs are not allowed to ban satellite dishes. Even if the HOA board thinks satellites are an eyesore, they are strictly prohibited from outlawing satellites. While some HOAs may still have rules in place regarding TB antennas, the laws have since changed. If your HOA ever tries to fine you for a satellite (or threaten to fine you), remember this kind of regulation is actually against federal laws.

Regulating native plants: In Texas and California there are laws protecting homeowner's rights to grow native plants. This refers to plants that naturally occur within an area's ecosystem. Additionally, in Florida, HOAs are not permitted to regulate plants based on the neighborhood's appearance. Essentially this means HOAs cannot regulate a homeowner's yard based on the appearance of the plants.

Prohibiting clothes lines: 19 states have laws protecting homeowner's rights to "solar-drying" or using clotheslines. Some HOAs may try to put regulations in preventing clotheslines because of the lack of aesthetic appeal. Homeowners should always consult their state's laws if or when they are fined for using a clothesline.

Taking advantage of homeowners: The purpose of an HOA is to protect the appeal of the neighborhood, not to police the residents to no end. All homeowners have the right to see the CC&Rs, appear at board meetings, and communicate with other homeowners. Any homeowner who feels these rights have been violated is free to petition the HOA when necessary. Remember, they exist for the benefit of homeowners and the community.
Can Police Enforce HOA Rules?
Concerning a specific HOA's by-laws, the local police have no authority. HOA by-laws are considered to be of a civil nature, and therefore can't result in criminal action. That being said, by-law infringements may be brought to a civil court where violations may result in a monetary penalty. In addition to awarding money damages, the court (not the HOA) can request police intervention.

---
[ Thinking about investing in real estate?
Register to attend a FREE online real estate class
and learn how to get started investing in real estate. ]
---
When Are HOA Rules Unenforceable?
Sometimes, HOAs are unable to enforce their rules under certain circumstances. Above all, an HOA may not enforce any rule that conflicts with the law or violates homeowner rights. HOAs must also follow the correct procedure to enforce a rule, and if they do not follow those procedures, they cannot enforce it. Similarly, HOAs cannot pick and choose when to enforce a rule. If an HOA does so, homeowners can challenge the HOA, which opens the board members to liability issues.
Can Homeowners Associations Evict People?
Homeowners Associations cannot directly evict people, though a legal process could eventually lead to removing a homeowner from their residence. Delinquent fees, for example, could allow the HOA to levy a lien on the property. Homeowners with a lien won't be able to sell or refinance the home until the outstanding balance is paid. However, if the lien remains unpaid for too long, the HOA can choose to foreclose on it. This means the home could be sold to pay the balance. Homeowners must maintain their financial obligations, not the least of which are those included in the HOA documents signed at the time of purchase.
When purchasing a property within an HOA's jurisdiction, homeowners often sign binding contracts agreeing to let the HOA take unpaid fees out of the property's cost. Most HOAs will also make homeowners agree that the HOA would be the primary non-mortgage lienholder, allowing the HOA to use the house as collateral for unpaid HOA debts. Therefore, in rare cases, unpaid HOA debts could turn into a lien and lead to foreclosure. In this situation, homeowners could, in fact, be evicted from the property.
What Are CC&Rs?
CC&Rs, otherwise known as the Declaration of Covenants, Conditions, and Restrictions, are the rules and regulations that govern an HOA. They describe what homeowners in a certain neighborhood may and may not do with their properties. CC&Rs are intended to govern decisions made by homeowners and preserve the property values within the community. If for nothing else, CC&Rs represent a means to improve the community.
What are Bylaws?
HOA Bylaws are a set of rules and procedures put in place to determine how the HOA and the community is organized. These Bylaws can include how board elections work, the term limits of board members, budgets, and meeting guidelines. While CC&RS govern the HOA and decide what homeowners may do, the Bylaws are more focused on how the HOA itself operates and the internal structures its members need to follow.
How To Become An HOA Board Member
Simply buying a home in an HOA is enough to make someone a member of said HOA, but some property owners opt to take it one step further and join the board. Joining the board gives homeowners the responsibility to operate, repair, replace, and maintain the development's shared spaces. Board members also have the opportunity to approve (or reject) new regulations, fee increases, and more. To become a board member, homeowners must be elected by their respective HOA members. The CC&Rs of the association will typically spell out the exact process, as it can vary based on the HOA.
Pros And Cons Of Board Membership
The most obvious benefit associated with HOA board membership is the opportunity to impact rules and regulations that affect one's neighborhood. In some cases, this could mean introducing ideas that benefit home values in the area. Many board members find this level of community involvement rewarding, as they get to influence the neighborhood and connect with other homeowners.
That being said, board members are essentially volunteers. You should expect to spend a few hours a month working for the HOA. The responsibilities include budget oversight, organizing meetings, and reviewing property reports. While this is not a significant job, it does take time. Further, as a board member, you could be faced with disgruntled homeowners and have to defend the board's actions.
Responding To Allegations Of HOA Rule Violations
The best way to respond to allegations of an HOA rule violation is to promptly address the situation. Start by emailing your HOA manager about the violation. If there were extenuating circumstances, you may be able to get a warning instead. For example, if you had a family emergency and were unable to take your holiday decorations down you may be excused.
While HOA violations may be upsetting, or even angering to receive remind yourself that you agreed to these rules when you purchased your property. In most cases, they are all designed to keep the neighborhood safe, comfortable, and aesthetically pleasing. Remember these can help boost your property value and neighborhood desirability.
Pay the fines associated with your violation, resolve the issue, and move on. If you disagree with the rule in question, considering joining your HOA to understand why it was put in place. If others agree, you may be able to get it resolved (though you will likely still be responsible for your earlier violation).
Summary
While put in place to maintain local communities, typical HOA rules can vary dramatically from development to development. Rules that may be commonplace in one community may be irrelevant in another. As a result, every investor should pay special considerations to common HOA rules, as they will have a bigger impact on an investment than many people realize.
---
Ready to start taking advantage of the current opportunities in the real estate market?
Click the banner below to take a 90-minute online training class and get started learning how to invest in today's real estate market!