Key Takeaways
With HOA rules having more of an impact on homeownership than ever before, it's time buyers started taking them seriously.
Living within an HOA community has significant benefits, but they come at a price. Are you willing to pay it?
Common HOA rules can alter an investor's exit strategy, so make absolutely certain you know what you are buying into.
---
Homeowners Associations (HOAs) are more commonplace than they have been in years past, which means more and more homeowners need to be aware of what they are buying into. If for nothing else, it's entirely possible for HOA rules to impact not only one's quality of life, but also their asset's bottom line. That said, it's in your best interest to pay special considerations to the most common HOA rules and how they impact homeowners living within their jurisdiction.
Otherwise known as "covenants, conditions, and restrictions" (CC&Rs), HOA rules associated with a particular development can impact everything from community aesthetics to home values. There is no doubt about it: HOAs exercise a lot of power over communities, and you are only doing yourself a disservice if you neglect to learn their rules.
Before you buy your next investment property, be sure to familiarize yourself with the HOA rules; you will be glad you did.
Why Do HOAs Exist?
Homeowners associations exist because developers have a vested interest in the success of their respective neighborhoods. HOAs are essentially private associations formed by developers to market, manage, sell and maintain the status quo of a particular residential jurisdiction. In other words, HOAs enable developers to keep tabs on their projects and maintain status quo.
It is worth noting, however, that developers tend to transfer ownership of the HOA to the homeowners that have bought into their community once a certain amount of lots have been sold. It is at that time that the concerns of the community transfer from the developer to the homeowners themselves. And to see to it that things go as smoothly as possible, HOAs will implement their own set of CC&Rs.
---
[ Thinking of buying a rental property? Get a FREE downloadable copy of our "Essential Contract Pack For Cashflow Real Estate Investors" ]
---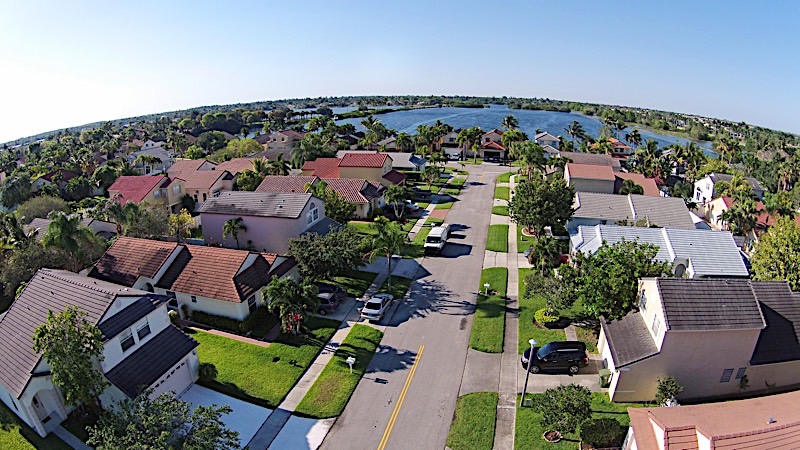 Sample HOA Rules And Regulations
In order to maintain the status quo, most HOAs have become synonymous with a number of rules, not the least of which include:
Fee Obligations: HOAs are, more or less, a community service put in place to provide the best living experience possible. That said, nothing is free, and HOAs are no exception. While HOAs are put in place for the greater good of a particular area, their services come at a cost, or — as HOAs call them — dues. It shouldn't surprise anyone to learn that HOAs have one universal rule: dues. If for nothing else, it's the dues that allow HOAs to govern neighborhoods and maintain what they deem to be acceptable living conditions.
Pet Regulations: HOAs have developed a reputation for implementing strict pet regulations. While some HOAs don't care about the pets individual homeowners choose to live with, the majority of them feel obligated to apply several pet regulations; to exercise more control over the community, nonetheless. Pets, after all, partake in and share many of the local amenities, so it only makes sense that a lot of HOAs would like to exercise control over them. As a result, pet regulations have become some of the most common HOA rules across the country — much to the dismay of disgruntled homeowners.
Rental Guidelines: Investors need to know that their renters will be subject to the same CC&Rs as everyone else. Most homeowners choosing to rent out their property must, therefore, notify the HOA. Perhaps even more importantly, the renters will be expected to abide by the HOA rules that are in place. So if you intend to rent out a property within an HOA's jurisdiction, make sure your renters will follow the rules, as there are penalties for failing to do so.
Maintenance Standards: More often than not, homeowners associated with an HOA will need to maintain their curb appeal. It is not typically acceptable to neglect routine maintenance (like mowing and watering the lawn), as it ruins the aesthetics of the neighborhood, which could — in turn — bring down perceived value. That said, it's entirely up to the owner that the home looks acceptable and meet's the HOA's standards.
Occupancy Limits: Most HOA rules will limit the amount of people that can inhabit one dwelling, as to reduce congestion. Often times, limits will be set by the homes square footage. In other words, the bigger a home is, the more people an HOA may allow to live within it.
Parking: Parking regulations are some of the most common HOA rules and strongly suggest what vehicles are permitted, what may be done with them, speed regulations and parking regulations.
Noise: Most HOAs urge homeowners to exercise restraint when it comes to noisy activities. A good majority of HOAs will exercise quiet hours, where noise restrictions are put in place to keep the neighborhood quiet at certain times of the day.
It is worth noting that the aforementioned HOA rules are not representative of every single rule one would find at an HOA, but rather the most common ones. You see, there are countless rules put in place by HOAs that vary dramatically, but each HOA will follow their own set of rules. That said, those listed above aren't guaranteed to govern your own home, but there is a better than good chance they might.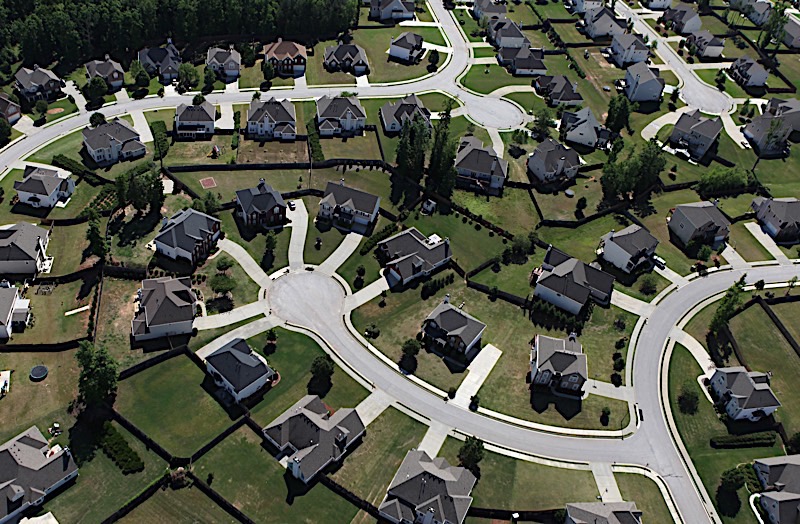 Every investor should pay special considerations to common HOA rules, as they will have a bigger impact on an investment than many people realize. Have you run into any HOA rules you were otherwise unaware of? How did things turn out for you? Feel free to share your experiences with HOAs in the comments below.
🔒 Your information is secure and never shared. By subscribing, you agree to receive blog updates and relevant offers by email. You can unsubscribe at any time.