Watching house flipping shows is not only fun, but it's also a great way to pull inspiration for your own real estate projects. The typical home flipping show provides a behind-the-scenes look at what it's like to purchase a fixer-upper, renovate it, and then put it back on the market. Episodes typically provide a story arc featuring trials and tribulations that eventually lead to success, thus providing fun and satisfying entertainment for viewers.
If you're looking for a new binge-worthy house flipping show, you've come to the right place. Here, we reveal the top 11 house flipping shows that everyone will be buzzing about in 2022.
---
[ Thinking about investing in real estate?
Register to attend a FREE online real estate class
and learn how to get started investing in real estate. ]
---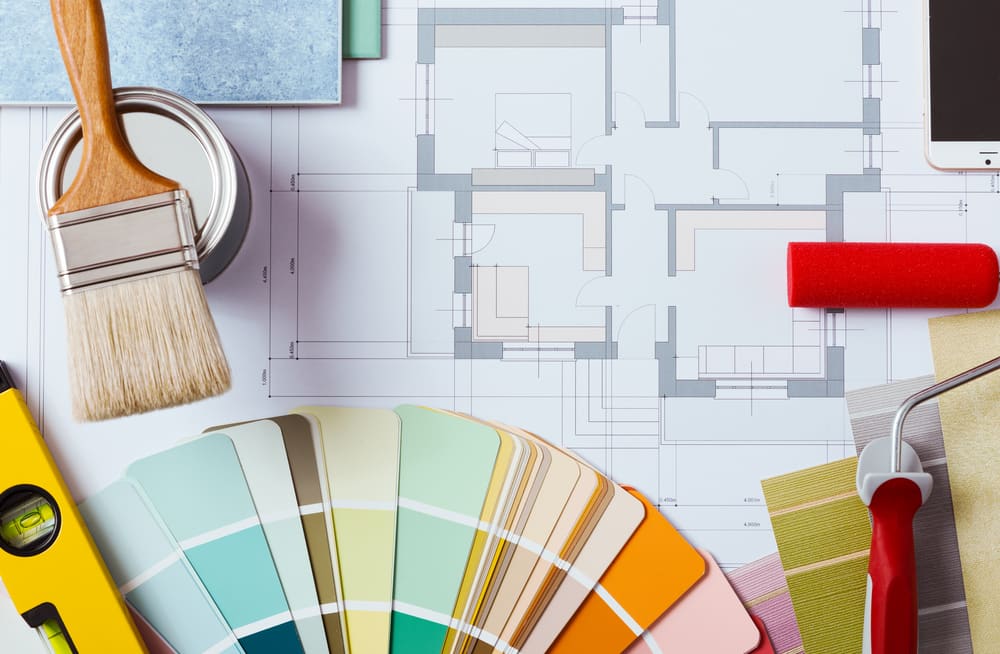 Top 12 Flipping Houses TV Shows
Fun fact: FortuneBuilders has its roots in house flipping shows. Myself, Paul Esajian, and JD Esajian were hosts on the third season of A&E's Flip This House — which you'll read more about below.
House flipping shows have appeared on the likes of Home And Garden Television (HGTV), Netflix, Hulu, and more. With more and more releases coming out each year, it does not appear that this trend will fade out any time soon. To help guide your selection, we've rounded up our top 11 favorite house flipping TV shows to watch in 2022:
Flip or Flop

Flipping 101

Home Town

Property Brothers

Holmes on Homes

Austin Flipsters

Designed To Sell

Genevieve's Renovation

Divine Design

Stay Here

Flip This House

Extreme Makeover: Home Edition
1. Flip or Flop
HGTV airs Flip or Flop, hosted by the formerly-married couple Tarek El Moussa and Christina Haack. This popular house flipping show follows these real estate professionals as they buy distressed homes in Southern California, remodel them, and sell them at a profit. Tarek manages the repair and renovation, while Christina holds and executes the overall vision for design. Despite all the drama and headlines surrounding their controversial breakup, the show continues to be a success.
2. Flipping 101
Tarek El Moussa of Flip or Flop stars in a spinoff called Flipping 101. (This time, without his ex Christina Haack.) In this series, Tarek mentors newbie investors through the process of flipping houses.
Viewers feel that this show is more relatable because it focuses on the challenges and mistakes that new investors experience when they first start flipping homes. This is sure to be a great show to watch if you're considering a career in real estate investing.
Heather Rae Young, a real estate agent from Netflix's hit series Selling Sunset and El Moussa's new partner, also makes numerous appearances.
3. Home Town
HGTV's Home Town takes a turn away from luxury Southern California realty and travels to the South. Erin and Ben Napier are a husband and wife team that restores historic homes in Laurel, Mississippi. This show is so well-liked that it has led to two different spinoffs: Home Town: Ben's Workshop and Home Town Takeover. This show is a great fit for those with a taste for nostalgia and Southern comfort.
4. Property Brothers
Twin brothers Jonathan and Drew Scott host Property Brothers, a real estate show aired on HGTV. They make the perfect team; Jonathan is skilled in construction, while Drew is an experienced real estate agent. Together, they help families renovate their current home for successful sale while helping them hunt for a new home. The show was so successful that they have created 10 spinoff series, including Buying and Selling and Brother vs. Brother.
5. Holmes on Homes
If you want a realistic, unglamorized look into house flipping, check out HGTV's Holmes on Homes. Mike Holmes is essentially the Gordon Ramsey of real estate. In this series, he visits poorly-executed renovation sites and educates viewers on how to perform them correctly. If you want to learn the nitty-gritty of repairs and renovations, plus pick up skills on how to hire the right contractors, this show is a must-watch.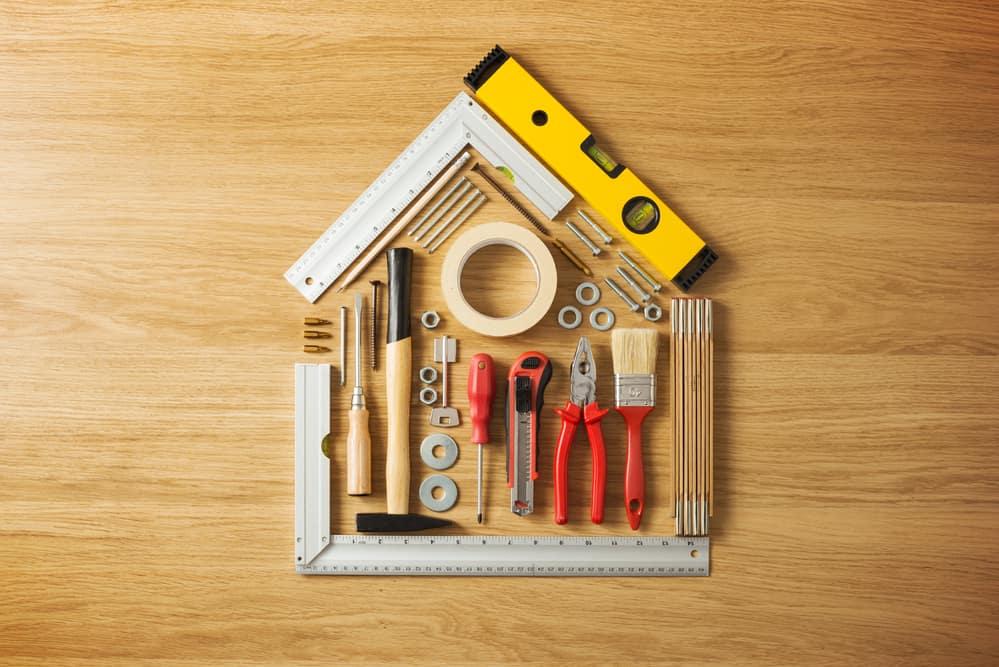 6. Austin Flipsters
If you prefer to get your entertainment on YouTube, then you're in luck. Austin Flipsters is a YouTube channel that features a video blog created by Austin, Texas flippers Lincoln and Lauren. They take you through their projects on a microscopic level, giving viewers an unproduced peek into what it's like to flip a home on a day-to-day basis. Get ideas on what materials to use, where to buy from, and what services to use.
7. Designed To Sell
Designed To Sell is unique because it focuses specifically on how to make a house sell. A team of designers and real estate professionals provides viewers with home improvement and decorating tips. With a budget of just $2,000 per project, they demonstrate how to get the biggest bang for your buck and get striking results.
8. Genevieve's Renovation
Want to see how a designer would renovate their own real estate investment? Follow designer Genevieve Gorder as she renovates her 1850's New York City apartment. In the show, she takes you through her process of tearing down the walls to the apartment next door. She converts two neighboring units to create an upscale space. Because the property hasn't been touched in 40 years, the show features a fun myriad of challenges for Genevieve to overcome.
9. Divine Design
Divine Design is the perfect show for viewers who are obsessed with interior design. In this series, Candice Olson leads a skilled team in extensive interior redesigns to please unhappy homeowners. Each episode takes you through each step of the project, including painting, light installation, creating custom pieces, and reupholstering existing furniture.
10. Stay Here
Don't have access to cable television? Well, you're in luck because streaming platforms such as Netflix and Hulu have picked up on the house flipping trend on television. For instance, Netflix has produced its own series called Stay Here, which shows real estate investors how to convert their vacation rentals to become lucrative. The show is hosted by Genevieve Gorder and Peter Lorimer and is great for those interested in investing in vacation properties.
11. Flip This House
Debuting in 2005, Flip This House is considered one of the pioneers of house flipping TV. I may be partial to it, as I was featured on season three of the show alongside JD and Paul. We were the New Haven crew for the next few years, working on houses in Connecticut. While there are no longer new seasons, you can find old episodes online now. Check them out to see some properties from our early days.
Extreme Makeover: Home Edition
Extreme Makeover: Home Edition is a classic house-flipping show. The host, Ty Pennington, is known for executing shocking transformations in each episode. The show temporarily ended between 2012 and 2020, but was renewed by HGTV. If you grew up watching the original, the reboot will make you nostalgic and show off some great rehabs in the process.
House Flipping Shows Vs Reality
Every now and then, participants from real estate shows go viral for sharing a behind-the-scenes look at what really goes on during filming. The biggest "secret" that is revealed during these tell-alls is that what you see onscreen makes the process look much faster than it was in real life. House flipping shows can use crazy stunts to make the show more popular, like pulling off a makeover in 24 hours. However, the reality is these projects can take months in real life. As an audience, all we get to see is what made the final edit.
Keep this in mind as you prepare to start flipping houses. While shortened episodes always show promising results, they represent a manufactured vision. The closing process alone when buying a home takes a month on average. Add in permit applications, material shipping, and the time it takes to coordinate a fix-and-flip. Overall, these projects can take months if not an entire year to properly execute.
As a final note, shows also tend to make certain problems look easier to solve. For example, foundation issues or mold problems. Of course it is much easier to gloss over the repair process when the house is already complete (or when the show's budget is there to help!). With all of that being said, house flipping shows are still interesting to watch and you never know what you might learn — even if the challenges of flipping a house are solved before the next commercial break.
Summary
Feeling bored or looking for inspiration? Turn to one of 2022's best house flipping shows to spark some ideas. Whether you're a house flipper, an interior designer, a contractor, a vacation rental owner, or even a homeowner looking to spruce up your space, there is at least one show out there for you. Why not sit back, relax, and pick up some tips from some celebrity real estate professionals?
---
Ready to start taking advantage of the current opportunities in the real estate market?
Click the banner below to take a 90-minute online training class and get started learning how to invest in today's real estate market!