Key Takeaways
---
Any successful investor will tell you it's crucial to have a pulse on market trends. That's why at the start of the new year, many real estate professionals can be found rolling up their sleeves in an attempt to determine the year's best cities to flip houses in. One of the best ways to do this is to review the trends from years past to predict where the housing market will shift next.
Last year, U.S. house flippers earned an average gross profit of over $70,000 per property, according to Attom Data Solutions. However, much like popular real estate trends, profitability can vary greatly from year to year. This makes it almost essential for investors to keep an eye on top real estate markets, as location can be one of the biggest factors predicting potential profits. The following guide reviews which cities have been deemed the best markets for flipping houses over the last few years. Can you predict where the market will go from here?
5 Best Markets For Flipping Houses 2021
Some cities are better than others when it comes to flipping houses. If you're interested in flipping houses this year, keep these top markets in mind.
Pittsburgh

New Orleans

Denver

Greensboro

West Valley City
1. Pittsburgh, Pennsylvania
Pennsylvania offers great investment opportunities in general with high house flipping generating high returns on investment, but Pittsburgh is a city that really stands out in this state. Investors can expect to find cheap properties here that will generate great profits. The city is a growing market which makes Pittsburgh a top market to flip houses in 2021.
2. New Orleans, Louisiana
The New Orleans real estate market has significantly grown after hurricane Katrina and remains one of the most densely populated cities in the state. However, investors can find a relatively lost cost to flip houses here. Home values average under $200,000 and generate over 100% ROI when flipped, so investors may find New Orleans a house flipping market to keep their eye on this year.
3. Denver, Colorado
As tech companies grow in this Colorado city, demand for remodeled homes grow as well. House flipping projects have the potential to see a high return on investment in Denver. In addition, flipped homes typically last under 2 months on the market, providing a fast profit for investors.
4. Greensboro, North Carolina
Investors who flip houses in Greensboro, North Carolina can expect to do so for the low cost of around $20,000. High paying jobs in this city are increasing housing demand which makes for great investment opportunities. If you are looking to invest under $200,000 to flip a house, this city might be for you.
5. West Valley City, Utah
This city in Utah possesses a high homeownership rate, a low turnover time, and low remodeling cost when it comes to flipping houses. If you are looking to make a career out of flipping houses in Utah, pay attention to West Valley City when looking for a great market in 2021.
5 Best Markets For Flipping Houses 2020
2020 brought on market changes even the most expert level real estate investors were unable to predict, however the essence of a good house flipping market remains the same: low renovation costs and high profit potential. The following are thought to be the best markets for flipping houses in 2020:
Sioux Falls, South Dakota

Missoula, Montana

Rapid City, South Dakota

Billings, Montana

Peoria, Arizona
---
[ Do you have what it takes to run your own real estate business? Register for a FREE real estate class offered in your area, where you can learn from experts how to replicate successful business systems. ]
---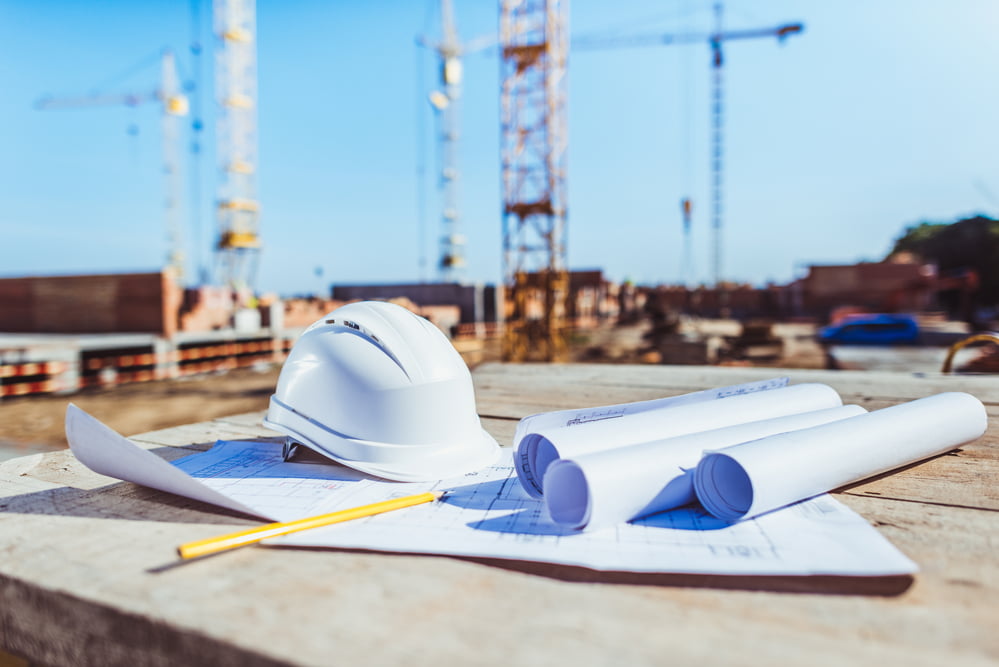 1. Sioux Falls, South Dakota
Sioux Falls has emerged as one of the best house flipping markets over the last several years. With a median home value of $212,513 this South Dakota town has seen a 3.7 percent increase in home values year over year. Job creation and a small-town community feel have attracted a steady stream of homebuyers and renters. Investors who can cater to new buyers' wants and needs could find several profitable deals in this midwestern town.
2. Missoula, Montana
Missoula is known for the surrounding wilderness and outdoor areas, which has attracted tourists and permanent residents alike. The town is also home to a growing restaurant and music scene, which further adds to its charm. According to Zillow, the average home price is around $347,838, with a 6.3 percent year over year increase. The same report showed the median rent to be around $1,450, which could be a promising opportunity for house flippers looking to rent out finished properties.
3. Rapid City, South Dakota
This is the second South Dakotan city to make the list of best house flipping markets in 2020. One of the reasons the city is so attractive to residents is because it is within an hour's drive of six national parks and monuments. The reason it is so attractive to investors is because of the home value and market conditions. Rapid City has a median home value of $212,403, which is expected to rise over the next few years. Investors who can find a fixer-upper at a great price can take advantage of these market increases.
4. Billings, Montana
About a five hour drive east of Missoula, Billings is another Montana market area that looks promising for house flipping investors. Similar to Missoula, Billings is also known for its proximity to the great outdoors. Tourists and residents enjoy the area for fishing, hiking, and sightseeing. The average home value is currently around $216,173, representing a 2.3 percent increase over last year. According to Zillow, Billings' surrounding areas have a slightly higher average sale and rental prices compared to the metro area. This could represent the opportunity to score a great deal on homes for investors willing to put the work in.
5. Peoria, Arizona
Peoria is the first southwestern town to make this year's list of the best house slipping markets. This Arizona market is hot in temperature and real estate activity. Since last year, Peoria's median home values have increased by over seven percent. The current home value is $311,342 according to Zillow. It is located near Phoenix—one of the country's fastest-growing cities for those unfamiliar with the area.
5 Best Markets For Flipping Houses 2018-2019
The southwest and midwest shone as the best places to flip houses in 2018. The top cities were selected by experts based on housing market drivers such as median purchase prices, average remodeling costs, and quality of life:
El Paso, TX

Sioux Falls, SD

Fort Wayne, IN

Peoria, AZ

Oklahoma City, OK
1. El Paso, Texas
El Paso, Texas tops the list of 2018's best places to flip houses, namely due to its notable market potential. According to U.S. News, a Texan locale scores a 7.2 out of 10 for quality of life and was ranked as the fifth-best place to retire in the nation. Over seventy Fortune 500 companies are based in the area, which is also considered the fourth largest manufacturing hub in the U.S. according to Zillow. The median home value was $123,400, which had a year-over-year increase of 3.6 percent. These statistics, coupled with low renovation and remodeling costs in the area, offered a strong return-on-investment potential for investors.
2. Sioux Falls, South Dakota
Nicknamed the "Best Little City in America," Sioux Falls has attracted a spotlight for its low cost of home remodeling and relatively low median home value ($183,500.) Due to the city's lack of a state corporate income tax, Sioux Falls serves as home to many notable financial companies and features a robust regional healthcare industry. A great quality of life and an impressive 8.8 percent increase in home values in just one year, making this location one full of promise.
3. Fort Wayne, Indiana
Fort Wayne is located in northeastern Indiana, about 18 miles from the Ohio border. Investors should note the city's property value increase, which was forecasted to increase by 10.6 in 2018. With the lowest average bathroom remodeling costs in the nation, Fort Wayne positions itself as a strong candidate for house flipping.
4. Peoria, Arizona
Named one of the top 100 places to live by Money Magazine, Peoria is known for its resort-like and leisure lifestyle. Located just outside the Phoenix metro area, Peoria also serves as home to the San Diego Padres and the Seattle Mariners during spring training. This Arizona city is featured as one of the cheapest places to renovate and remodel property in the nation, with median home values that have increased steadily over the past 6 years.
5. Oklahoma City, Oklahoma
Oklahoma City is known as a regional economic center with a diverse range of sectors like information technology, health services, and administration. For example, Dell, Hertz, Cox Communications, and Boeing are all household names that call OKC home. Median home prices in the area were just $125,900, with a steady growth rate of 1.7 percent. Due to very reasonable home renovation and remodeling costs, combined with a good quality of life, Oklahoma City topped real estate rankings yet again. Furthermore, WalletHub named Oklahoma City as the best large city to start a business, a key indicator for economic, population, and housing growth.
Best Markets For Flipping Houses: 2017
According to a report by real estate information company RealtyTrac, home flipping increased in 75 percent of U.S. markets in 2017, yielding an average gross profit of $55,000 nationwide. At the time, this was the highest average gross profit for homes flipped nationwide since 2005. Here are what the experts considered to be the best markets for flipping houses in 2017:
Ocala, FL

Memphis, TN

Tampa, FL

Detroit, MI

Miami, FL
1. Ocala, Florida
Florida served as the centerpiece for flipping houses. As home values in the state rose by 7.5 percent in just one year, Ocala's values remained 30 percent below peak prices. Ocala, a small city located in Northern Florida, accounted for eight percent of all sales. For real estate investors, Ocala generated a 73.9 percent return on investment (ROI).
2. Memphis, Tennessee
Memphis has all the traits to be very attractive for homebuyers and house-flippers. In 2017, it ranked number one in terms of home flipping volume and ninth in terms of flipping returns. The Blues City had 20 percent more homes flipped in 2015 than in 2005. Those home flips accounted for 10.6 percent of all home sales, while return on investment averaged 54.8 percent.
3. Tampa, Florida
Tampa Bay has become a hotbed for millennial homebuyers. The area, which saw a 65 percent surge in homes purchased by millennials since 2013-2014, became a wonderland for house flippers. Home flips in the metro area accounted for 7.4 percent of all home sales, delivering a 57.2 percent return on investment for investors.
Home prices in Tampa appreciated by 5.2 percent while the median home price was down to $141,000—down from $210,000 in 2006. RealtyTrac ranked Tampa fourth for flipping volume and sixth for flipping returns nationally.
4. Detroit, Michigan
As the foreclosure crisis poster child during the Great Recession, Detroit has become a safe-haven for real estate flipping. Home prices in Detroit were 20 percent or more below peak values, while home values continued to appreciate by 10 percent annually.
According to RealtyTrac, approximately 6.5 percent of all sales in Detroit were flipped during the first quarter of 2015, and investors were making an average of 58.3 percent return on investment. Also, more than half the homes flipped sold for between $100,000 and $300,000. Lastly, due to a consistent decreasing unemployment rate, the University of Michigan predicted strong job growth in the coming years.
5. Miami, Florida
The allure of Miami's real estate sector is indisputable. The metro area of Miami had the most homes flipped of any market nationwide, with 10,658 homes flipped in 2015—representing 8.6 percent of all Miami-area sales.
Miami house flipping activity increased from 4.7 percent of all sales to 6.4 percent, ranking third in terms of flipping volume, according to RealtyTrac. Also, Miami's market median price significantly dropped, falling to $283,000 in 2015 compared to its peak of $373,000 in 2007, making the Magic City a very opportunistic area for house flippers.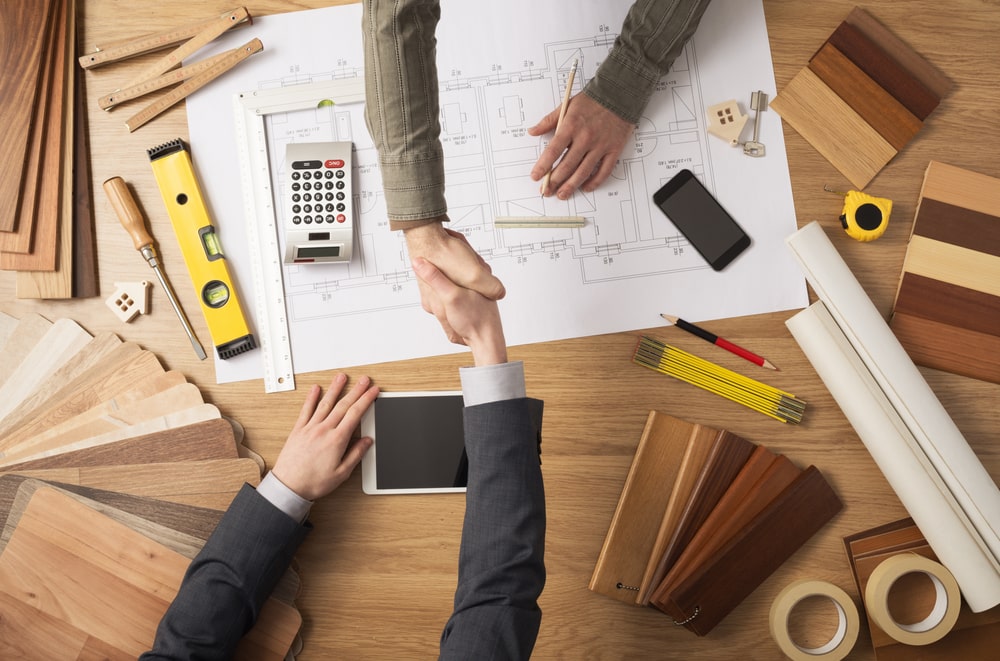 Best Markets for Flipping Houses: 2015-2016
It wasn't long ago that the worst part of the recession forced many homeowners into foreclosure. There wasn't enough equity to keep properties afloat, and homeowners were forced to sell or face foreclosure. Nonetheless, the resulting economic environment made it possible for real estate investors to thrive in 2015 and 2016. Conditions of the downturn made real estate investing a lucrative empire. However, the recent economic expansion is well documented. The housing sector made a comeback, and many markets saw prices return to pre-recession levels. That said, was real estate investing still considered profitable at the time? According to CNBC, it was, as house flippers saw record returns on their investments.
There was no denying the lack of investor activity resulting from home price appreciation. According to RealtyTrac, four percent of home sales in the first quarter of 2014 were flipped. That equated to just 17,309 flips, which was the lowest volume since the middle of 2011. While the number of those actively investing seemed to dip slightly, profits surely did not. Real estate investors were actually seeing record returns in many cities at the time.
What a difference a year makes. As soon as the first quarter of 2015 hit, real estate investors earned an average of $61,684 per flip. However, that number jumped considerably over the course of 12 months. The average gross profit for a flip during the first quarter of 2016 soared to $72,450. That was the highest documented average since experts began tracking flipping numbers in 2011. Experts attribute the increase to a lack of inventory, which pushed prices higher, and at a faster rate. Investors saw an average return of 35 percent. The following were the markets that placed odds in favor of investors between 2014 and 2016:
Tampa, FL (57.2%)

Pittsburgh, PA (55.2%)

Memphis, TN (54.8%)

Chicago, IN (52.9%)

Seattle, WA (49.0%)

New York, NY (47.1%)

Washington, D.C. (44.2%)

Boston, MA (44.0%)
Best Markets for Flipping Houses: 2014
The state of the U.S. housing market had been in flux for the greater part of a decade. After housing prices plummeted to record lows when the recession took hold, they were back within reach of where they were at their peak (pre-recession) levels. Of particular interest to investors, however, was not the state of the entire housing market, but rather the individual metros in which they wished to participate. While it is true that the overall housing market impacted individual regions, there are still cities that stand out. Feel free to refer to the following infographic that identified the best areas to flip houses in 2014:
Pittsburgh, PA (106%)

New Orleans, LA (76%)

Baltimore, MD (73%)

Virginia Beach, VA (66%)

Daytona Beach, FL (63%)

York-Hanover, PA (59%)

Richmond, VA (55%)

Chattanooga, TN (55%)

Chicago, IL (54%)

Atlanta, GA (54%)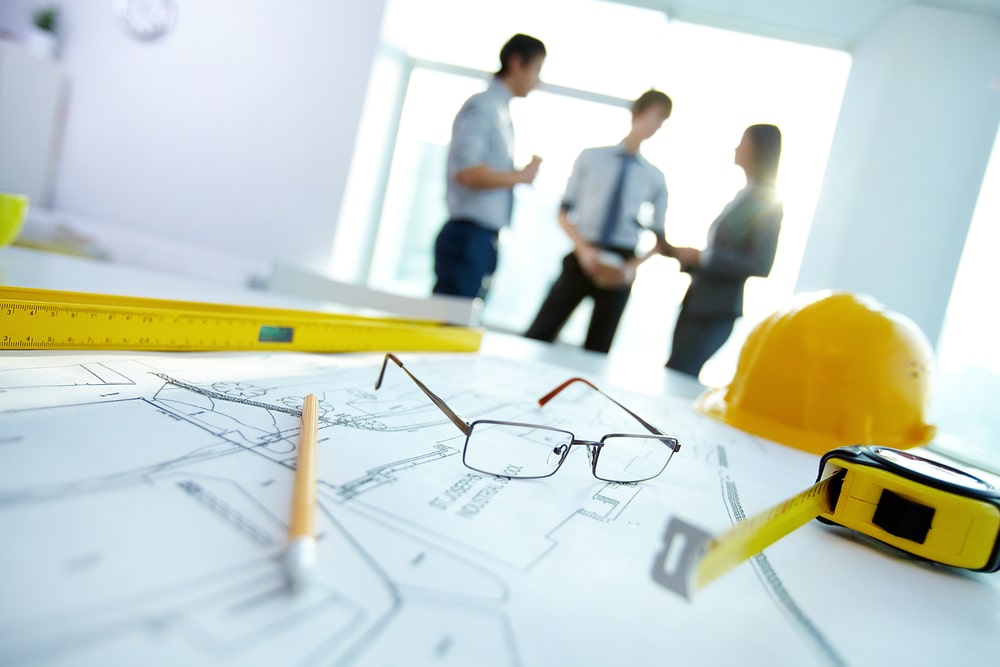 Factors To Consider When Choosing The Best Places To Flip Houses
At the beginning of this article, we talked about how picking the most profitable market can be tricky, especially when the list of top market trends changes every year. That's why building wealth as an investor often requires spending a lot of time conducting meticulous research. The best places to flip houses are not always obvious and there are various factors to consider. Additionally, some markets that were at one point excellent places to flip houses eventually become concentrated with competition, making them no longer desirable. Because of this, the smartest investors take the time to discover up-and-coming areas to flip houses rather than jumping on an existing bandwagon.
Markets with low or decreasing unemployment rates coupled with significant job growth should be highly considered. These factors could be spurred by a burgeoning industry or the arrival of a notable company in the area, both of which are signs of an improving economy that will spur home-buying activity as well as eventual property value appreciation. It is also important to note whether or not there are nice neighborhoods where people will want to live in. Lastly, it is crucial to ensure that there is enough available inventory in the market.
Once these factors have been satisfied, you can zero in on financial factors, such as median purchase prices and the average cost of labor and remodeling in the area. These numbers will help investors calculate estimates for after repair values (ARVs) and profit margins. It is important to mind your due diligence in this aspect, as strong economic indicators do not automatically equate to favorable conditions for house flippers. However, once you've identified a market that promises strong economic growth and favorable real estate profit margins, you can feel confident about launching your property search.
Summary
The best cities to flip houses change every year, but the importance of market location remains consistent. The most successful investors get ahead of the game by regularly conducting market research and not simply following the crowds. Five years ago, the hottest house flipping markets were thought to be in the Midwest and southern U.S. These markets' popularity has shifted over the years, offering investors profit margins in various areas across the country. I advise investors to look at the common denominators in these market shifts to make accurate predictions for the future. Only time will tell whether this year's best house flipping markets remain on top; however, the investors who can conduct independent research and analyze market conditions can ensure they are well-positioned for years to come.
---
Ready to get started flipping houses in your local market?
The best rehabbers know how to find the right properties, accurately estimate costs, and scale their businesses. Our new online real estate class, hosted by expert investor Than Merrill, can teach you the correct steps to flip your first property the right way and achieve success in real estate.
Register for our FREE 1-Day Real Estate Webinar and get started learning how to flip houses in your market!
The information presented is not intended to be used as the sole basis of any investment decisions, nor should it be construed as advice designed to meet the investment needs of any particular investor. Nothing provided shall constitute financial, tax, legal, or accounting advice or individually tailored investment advice. This information is for educational purposes only.