Key Takeaways
Becoming an actively licensed real estate agent coincides with several advantages, but not without a significant out-of-pocket cost.
Receiving and maintaining a real estate license requires both incredible time and monetary commitments.
It's imperative that investors familiarize themselves with the requirements to get and maintain a license before they commit to actually doing so.
While high, the cost of becoming an actively licensed real estate agent can be well worth it.
---
Few things are more valuable to an investor in today's landscape than an active real estate license, but it's worth pointing out that the resulting benefits will come at a price. If for nothing else, receiving and maintaining an active real estate license can be expensive. It's not uncommon for costs in your first year to reach upwards of $3,000. And that's not even counting the money you must spend to maintain it over the course of your career.
I am convinced that becoming a real estate agent can facilitate your development as an investor. Adding a real estate license to your arsenal can dramatically increase your access to valuable tools, networks and information that not everyone in the industry is made privy to. And what is an advantage if not for a benefit not everyone has? That said, access comes at a price, and to the shock of many, it's relatively large.
If you are planning on getting your real estate license to help your investing business, you must know what you are getting into. Not only will you be expected to conform to new rules and costs, but there is an inherent level of time commitment that will be expected of you.
Here is a comprehensive breakdown of what you can expect to be confronted with when you go to get your real estate license.
Real Estate License Expenses To Account For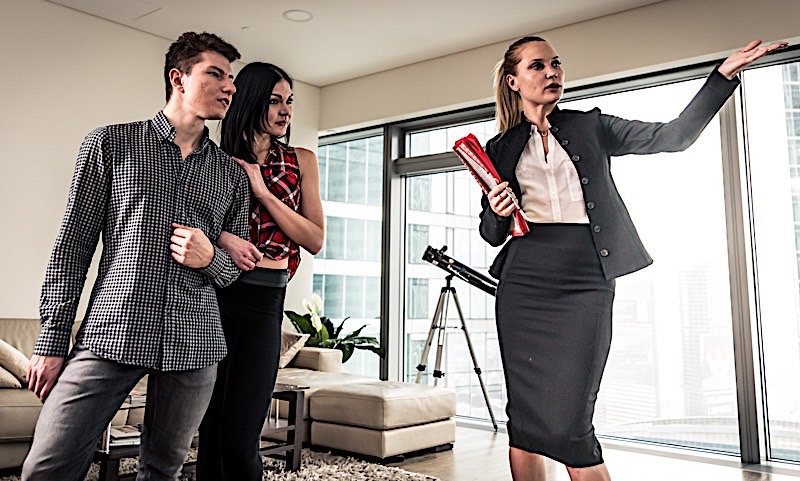 Education:
Estimated Costs: $200 to $1,000
It's not uncommon for each individual state to have their own set of requirements — prerequisite, if you will — for those looking to become licensed real estate agents. Namely, those even considering taking the state exam are expected to have already completed a predetermined amount of studying. The amount of "credit hours" required by each state varies significantly, ranging from 63 hours in Florida to 180 hours in Texas.
It's worth noting, however, that the costs associated with each state's educational requirements are as varied as the amount of hours required themselves. It's entirely possible to receive "acceptable" education for as little as $200. However, it's true what they say: you really do get what you pay for. Consider a couple hundred dollars to be on the lower end of the spectrum. Respectively, a comprehensive education that will satisfy your state's requirements and ensure that you are prepared for the exam can run you upwards of $1,000.
State Licensing Exam:
Estimated Costs: $85 to $200 per test
All of the educational courses tasked with preparing you for the state licensing exam that I am aware of do not include the cost of the test itself. Therefore, anyone looking to zero in on the actual cost of becoming an actively licensed real estate agent needs to account for the exam as its own line item when they are budgeting costs. And, not unlike the real estate education you have payed for up to this point, state licensing exams will vary in price. Fortunately, the test itself isn't as expensive as the education you received in preparation for it.
On average, your typical state licensing exam will cost anywhere between $85 and $200. However, fees associated with taking the exam are far from a one time cost. Those who pass on their first try are free to move on to the next expense — I mean step. Consequently, those who do not pass on their first try are free to take it again, but at a price. It's at this point that I implore you to take your education seriously. It will not only serve as the foundation for your entire career moving forward, but it will also prevent you from having to take the state licensing exam more than once.
Background Check:
Estimated Costs: $50 to $100
In the event you are granted an active real estate license, you will be made privy to valuable information. More importantly, however, is the responsibility you will find yourself saddled with the moment you acquire your license. If for nothing else, licensed real estate agents have access to any property listed on the Multiple Listing Service (MLS). Seeing as how licensed real estate agents are granted unprecedented access to homes that aren't even theirs, it only makes sense that they are subjected to background checks. That said, anyone hoping to become a licensed agent must pass an FBI background check, and — like everything else on this list — it's not free.
You will be required to provide the proper authorities with your fingerprints and Social Security Number. Your costs are, therefore, the processing fees associated with each check. Fortunately, background checks aren't that expensive, and should set you back no more than $50 to $100.
Hanging Your License With A Broker:
Estimated Costs: Varies by brokerage
Most of the states I am aware of will require newly dubbed real estate agents to hang their license with a brokerage for at least two years. In doing so, most brokers tend to take the newly licensed agents "under their wings" and "show them the ropes." As far as I am concerned, it's one of the best ways for newly licensed agents to gain valuable experience in a relatively complicated field. It's also worth noting, however, that said experience comes at a cost. The cost of hanging your license with a broker, however, isn't so much a cost, as it is a fee. And, like just about everything else on this list, the fees vary dramatically between brokerages.
You can probably expect two fees, in particular: a monthly "desk fee" and coughing up a portion of your commission on every sale. The latter can be a tough "pill to swallow," as agent commissions are typically anywhere between six and eight percent of a sale. That's approximately $7,000 on a $100,000 home. And if most brokerages are expecting a piece of the pie, even a small percentage can add up to a lot of money over time, but I digress. Not all brokerages want a small piece; some are comfortable taking fifty percent of your commission — a lot more than most are willing to part ways with.
As for the desk fee, some brokers are going to charge you as much as $1,500 a month. For those of you less familiar with the idea of a desk fee, it's essentially the cost associated with receiving office space. For a nominal fee, the broker will provide you with office space and a desk to conduct business — hence the name. Desk fees vary greatly, but are generally a flat fee that has been predetermined.
Errors & Omissions Insurance:
Estimated Costs: $350 to $400/year
As Investopedia so eloquently puts it, "errors and omissions insurance is a type of professional liability insurance that protects companies and their workers or individuals against claims made by clients for inadequate work or negligent actions. Errors and omissions insurance often covers both court costs and any settlements up to the amount specified by the insurance contract."
Since even small transactions coincide with significant ramifications in the housing industry, it makes perfect sense that every licensed agent is required to have errors and omissions insurance. What's more, the brokerage isn't going to cover the cost for you. As a result, you can expect to pay upwards of $400 a year. Otherwise, your license will be suspended immediately if your errors and omissions insurance expires.
National Association of Realtors Membership:
Estimated Costs: Sign up fee plus $120/year
Not surprisingly, a great deal of brokers will require their agents to become a member of their local Realtor board. In doing so, agents are included in the National Association of Realtors, and given access to a myriad of tools and information, not the least of which includes the multiple listings service. And, for what it's worth, the MLS is one of the best tools made available to agents the nation over. As you would expect, none of this comes without a price.
As per the National Association of Realtors official site, "dues are $120 per member for 2017 and for 2018. This amount is billed to all active REALTOR® and REALTOR® Associate members through their primary local association and is due and owing to NAR by Jan. 1." That's in addition to a signup fee and the cost of an ethics class (under $100) you must fork over.
The Final Tally
I maintain that a real estate license in the hands of a savvy investor is a potent combination. Few tools at our disposal will give us more of an advantage over the competition, but I digress. The price of gaining said edge isn't as insignificant as many would assume. In fact, getting a real estate license can cost you thousands of dollars in the first year, and even more to maintain it over the course of your career. Still, the price is well worth the cost of admission — so long as you take advantage of all the benefits awarded to those that get their license.
Have you thought about getting your real estate license to boost your company's performance? Or, are you are one of the many that would prefer teaming up with a licensed agent? Whatever the case, we would like to hear which route has resulting the most success for your business. Please feel free to share your real estate license success in the comments below.
🔒 Your information is secure and never shared. By subscribing, you agree to receive blog updates and relevant offers by email. You can unsubscribe at any time.