by JD Esajian | @JDEsajian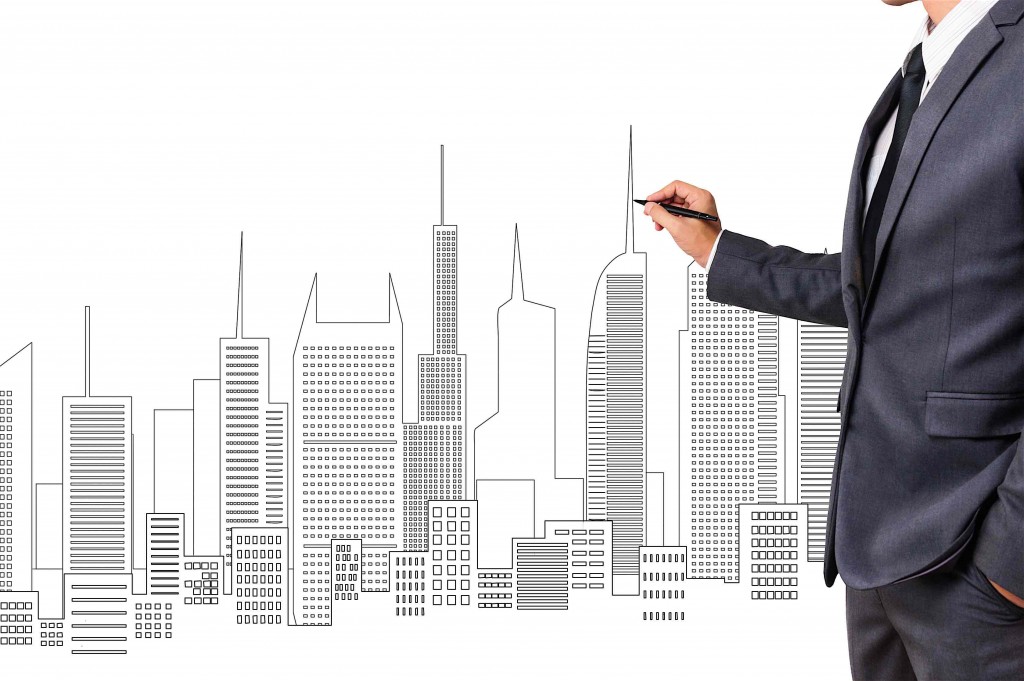 Commercial real estate (CRE) is one of the more lucrative investments a person can make. These income-producing properties offer numerous advantages over residential investments, as they can be a dominant source for not only building wealth, but generating monthly cash flow. The trick to learning how to invest in commercial real estate is understanding the various revenue streams associated with commercial properties.
The most common method for earning income as a commercial redeveloper is renting, which typically involves purchasing a building and then renting out units for monthly income. It's important as an investor to examine and establish a business strategy for your investment, which will entail how you intend to utilize the property for profit. Once your investment strategy is established, the next step is securing a property and using real estate financing strategies to get it.
In part one, I explained how to invest in commercial real estate by highlighting the benefits associated with commercial real estate and the advantages it holds over residential investments. In part two, i'll explain the major types of commercial real estate and explain what investors need to know when it comes to financing one of these properties.
Evaluating The Major Types Of Commercial Real Estate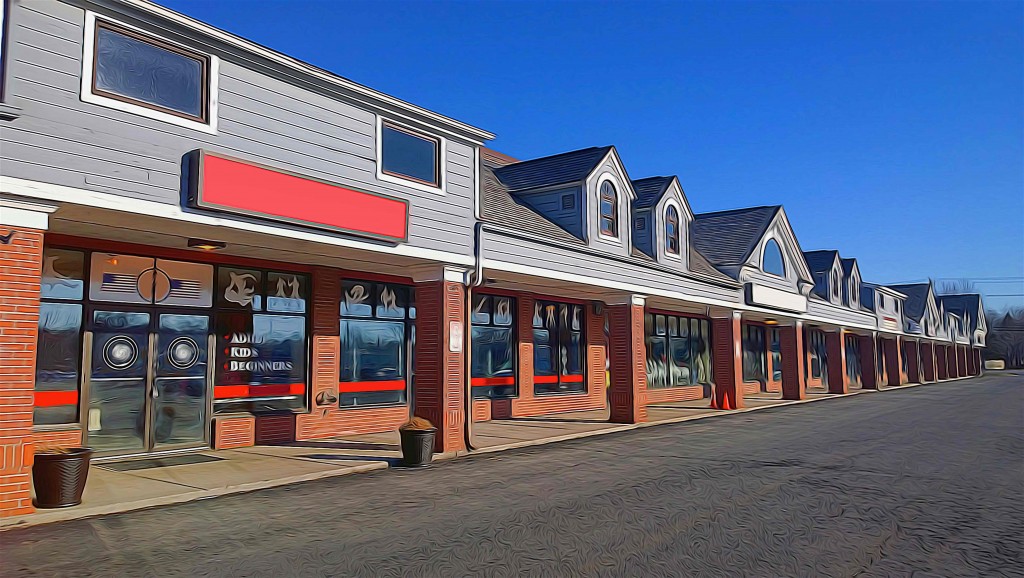 In order to understand how to invest in commercial real estate, one must first grasp the various types of commercial real estate. These properties are generally used for business purposes, with owners leasing the occupied space for monthly rent. Commercial real estate generally consists of the following property types:
Office: The most popular type of commercial real estate is office space. These buildings, which can range from single-tenant offices to skyscrapers, are defined by one of three categories: Class A, Class B, or Class C.
Class A commercial real estate properties are typically newly built or extensively renovated buildings located in excellent areas with easy access to major amenities. They are typically managed by professional real estate management companies.
Class B commercial real estate properties are often older buildings that require some type of capital investment. Although they are well-maintained and managed, these properties require some minor repairs and upgrades — making them a popular target for investors.
Class C commercial real estate properties are typically used for redevelopment opportunities. They are generally poorly located, require some type of major capital investments to improve out-of-date infrastructure, and their high vacancy rates are much higher than higher-classed buildings.
Retail: Another popular type of commercial real estate is retail buildings. These properties, which range from strip malls and community retail centers to banks and restaurants, are often located in urban areas. The size of these real estate properties can extend anywhere from 5,000 square feet to 350,000 square feet.
Industrial: From warehouses to large manufacturing sites, industrial buildings are typically geared towards manufacturing industries, as they offer spaces with height specifications and docking availability. In addition, these commercial properties generally lend themselves more to investment opportunities.
Multifamily: These commercial properties are comprised of apartment "four-plexes," high-rise condominium units and smaller multi-family units, which can range from four to 100 units. Unlike other commercial real estate, the lease terms on multi-family buildings are typically shorter than office and retail properties.
Special-Purpose: Unlike the above mentioned properties, special purpose commercial real estate properties are constructed by the investor. They typically consist of car washes, self-storage facilities and even churches.
Because the best commercial real estate properties are in high demand, it's critical for investors to focus on location, future development and improvements. This is not only how commercial properties gain value, but also drive their prices up.
Financing A Commercial Real Estate Property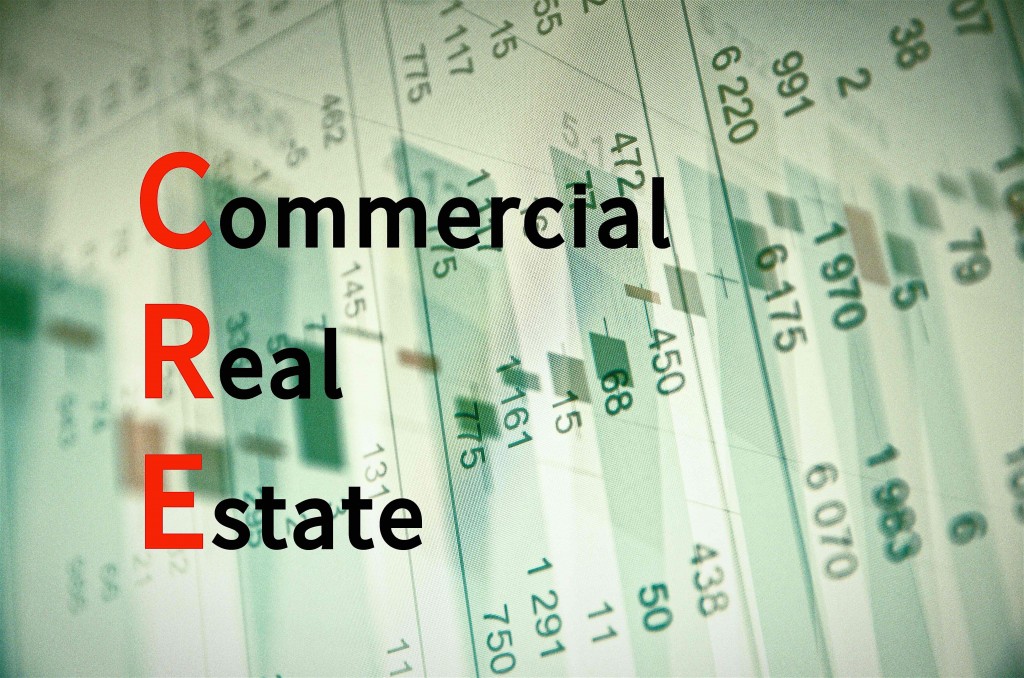 The next step is to determine whether to finance a commercial property as an individual, or an entity. Although the majority of commercial real estate is purchased by business entities such as corporations, developers and business partnerships, it can easily be completed as an individual investor. The lender essentially wants to make certain the borrower can repay the loan, thus requiring borrowers to provide financial track records in order to secure a loan. For newer businesses with no credit history, the lender will typically require the investor(s) to guarantee the loan.
In addition, it's important for investors to recognize residential and commercial mortgages are not the same. First, unlike residential mortgages, commercial loans are not backed by government agencies such as Freddie Mac and Fannie Mae — and will typically charge higher interest rates than comparable home loans. Secondly, terms of commercial loans differ from residential ones. Commercial loans range from five to 20 years, whereas residential loans will typically range from 15, 25 and 30 years. As an investor, the majority of this will be based on your financial and credit history.
The next thing lenders consider when financing commercial real estate is loan-to-value ratios (LTV). This figure measures the value of a loan against the value of the property, and is calculated by dividing the amount of the loan by the property's appraisal value or purchase price. For commercial loans, the LTV will range from 65 percent to 80 percent, with lower LTVs qualifying for more favorable financing rates.
Another component lenders look at is debt-service coverage ratio (DSCR). In essence, this measures a property's ability to service a debt, and it compares a property's annual net operating income to its annual mortgage debt service, including principal and interest. A DSCR of less than one percent reveals a negative cash flow, and commercial lenders generally look for DSCRs of at least 1.25 to ensure proper cash flow.
Before financing a commercial property, investors need to consider all aspects of the process: loan-to-value ratio, debt-service coverage and creditworthiness. Additionally, a proper business plan will help investors, especially beginner investors, to streamline the financing process.
The majority of commercial real estate is purchased with the sole intent of generating ongoing income, otherwise known as cash flow. They are comprised primarily of tenants that rent individual units through a lease agreement. However, in many cases investors will purchase commercial real estate with the intent of utilizing the building for their own purposes. This is known as Owner-Occupied Commercial Real Estate (OOCRE).
In general, owner-occupied commercial real estate is based on two conditions: the owner's occupancy percentage of the property or the amount of rent paid by the owner. In addition, OOCRE loans are completely different than non-owner occupied loans, and lenders require different qualification. For one, lenders will look at the primary source of repayment for the OOCRE loan. This is driven predominantly by the debt-service coverage of the borrower, which is typically determined by business earnings before interest and taxes.
To truly understand how to invest in commercial real estate, investors need to fully comprehend the financial component that go along with it. (Not to mention the commercial real estate marketing components needed.) Focus on due diligence. As with any investment deal, take the time to review the commercial real estate financing process before making the leap, including the various loans available to you.
🔒 Your information is secure and never shared. By subscribing, you agree to receive blog updates and relevant offers by email. You can unsubscribe at any time.