Key Takeaways
Before you write your scope of work, it's important to know what it is for — namely to lay out the expectations of a contractor's performance during a construction project.
The exact language you use in a scope of work is crucial, as you must avoid any ambiguous phrases or any wording that might be misconstrued.
The key elements of a scope of work that you should include in your document include the overview, scope, deliverables, schedule, administrative elements and acceptance criteria.

---
Even the most inexperienced of residential redevelopers has, no doubt, heard about the concept of a scope of work and how important it is to a fix and flip project. However, many would-be investors wonder exactly how to write a scope of work. What elements go into a scope of work for real estate? How precisely do you write a contractor scope of work? And what key mistakes should you avoid when working with a scope of work template?
One of the first keys to executing a successful scope of work is to understand what it is for: to outline the exact performance expected during a rehab project. After that, it's a matter of embracing a non-ambiguous writing style; you want to leave no room for even the slightest misinterpretation. You also want to understand the key elements that must be in every single scope of work: overview, deliverables, scope, schedule, administrative, and signature criteria. The more able you are to articulate every single item on this list, the better off you'll be when the hammering starts, and the invoices start to pile up.
Here's a three-step process to learning how to write a scope of work and what role they play in your overall fix and flip investor strategy.
Learning How To Write A Scope Of Work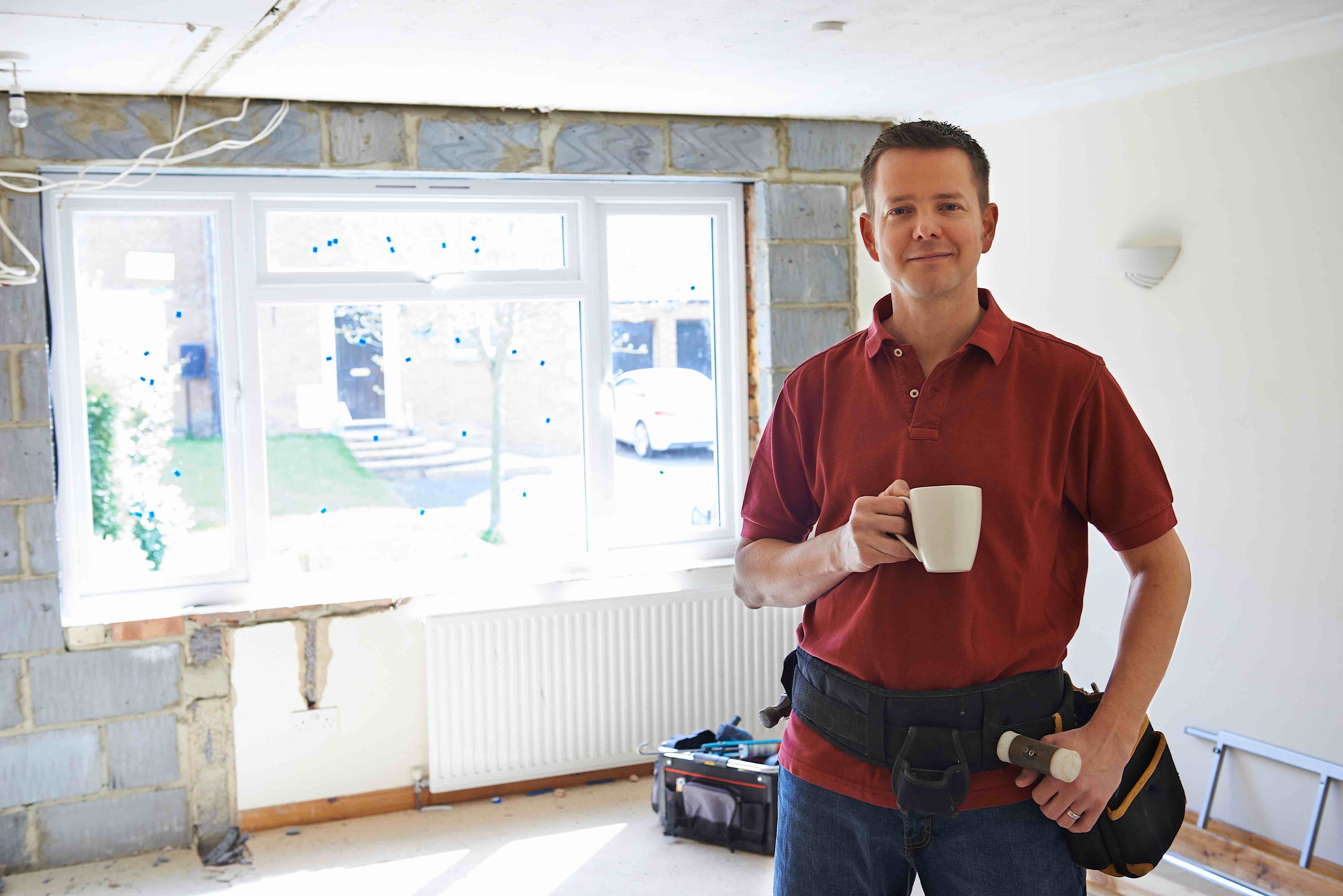 1. Understand What It Is
A scope of work, or sometimes called a statement of work, is a concise, step-by-step document that outlines, in detail, the exact performance expected of a contractor during a construction project.
Though often seen as a tool simply for a contractor, the document must be clear enough to be understood by the construction manager, whose job it is to execute the administrative side of a construction job.
2. Use The Right Style
By style, we don't mean you have to impress your 10th-grade English teacher with paragraphs worthy of John Steinbeck. In fact, if any famous author would have appreciated the modest economy of a scope of work, it would be Ernest Hemingway. His sparse, minimalism would have fit perfectly with a scope of work because of the following:
Avoid ambiguous phrases: Be crystal-clear about every single detail. You never want there to be the possibility of multiple interpretations.
Spell out required actions: A scope of work is best served when actions, that are mandatory to the success of a project, are described in words such as "must" or "shall."
Outline key objectives and tangible deliverables: Nothing should be left to chance.
3. Learn The Parts

Your scope of work should include six key parts. They are:
Overview: What are the business needs of the project, and how will they be met?
Deliverables: Once you've got a rough idea of the overview of a project, it's time to dig into the nitty-gritty. These are the tangible targets related to a project. What has to happen, by when. Don't skimp on this part. You want to include very precise descriptions of vendors, review periods — anything that will make the rehab project document more transparent and understandable is all the better.
Scope: This pertains to the budget and technical aspects of a project. How much is budgeted toward the project? What are the budget expectations for each department of a project? Are there concrete technological methodologies that a contractor must fulfill?
Schedule: This is where you take those broad strokes of a project deadline and summarize it into a more visual form that people can easily access. Namely, all deadlines, delivery dates, and, of course, the projected duration of the entire project. Also, what are the exact criteria used to indicate whether a deliverable is acceptable. (You want to leave nothing to interpretation.)
Administrative: Once work has started, how will payment terms be structured. What's the schedule for when payments will be made? (Usually on a milestone or deliverable basis.) But what are those milestones, those deliverables? This will incentivize the contractor to meet theses deadlines, as they generally don't get paid unless they meet these benchmarks.
Acceptance Criteria/Signatures: By signatures, we don't mean the John Hancocks at the bottom of a document that makes it legally enforceable. But instead what are the acceptance criteria for the project deliverables, that will eventually lead to payment. Who on your staff is authorized to accept work on a construction project? How will work be submitted for review? What is "acceptable" work?
I know each of these may sound abundantly obvious. You may be wondering why you need to include things like that. But the more clarity you can bring to your scope of work, the less confusion that will plague your rehab project and the more peace of mind you'll experience.
Have you taken a swing at learning how to write a scope of work? Is there anything you can share about the process? Let us know in the comments below.